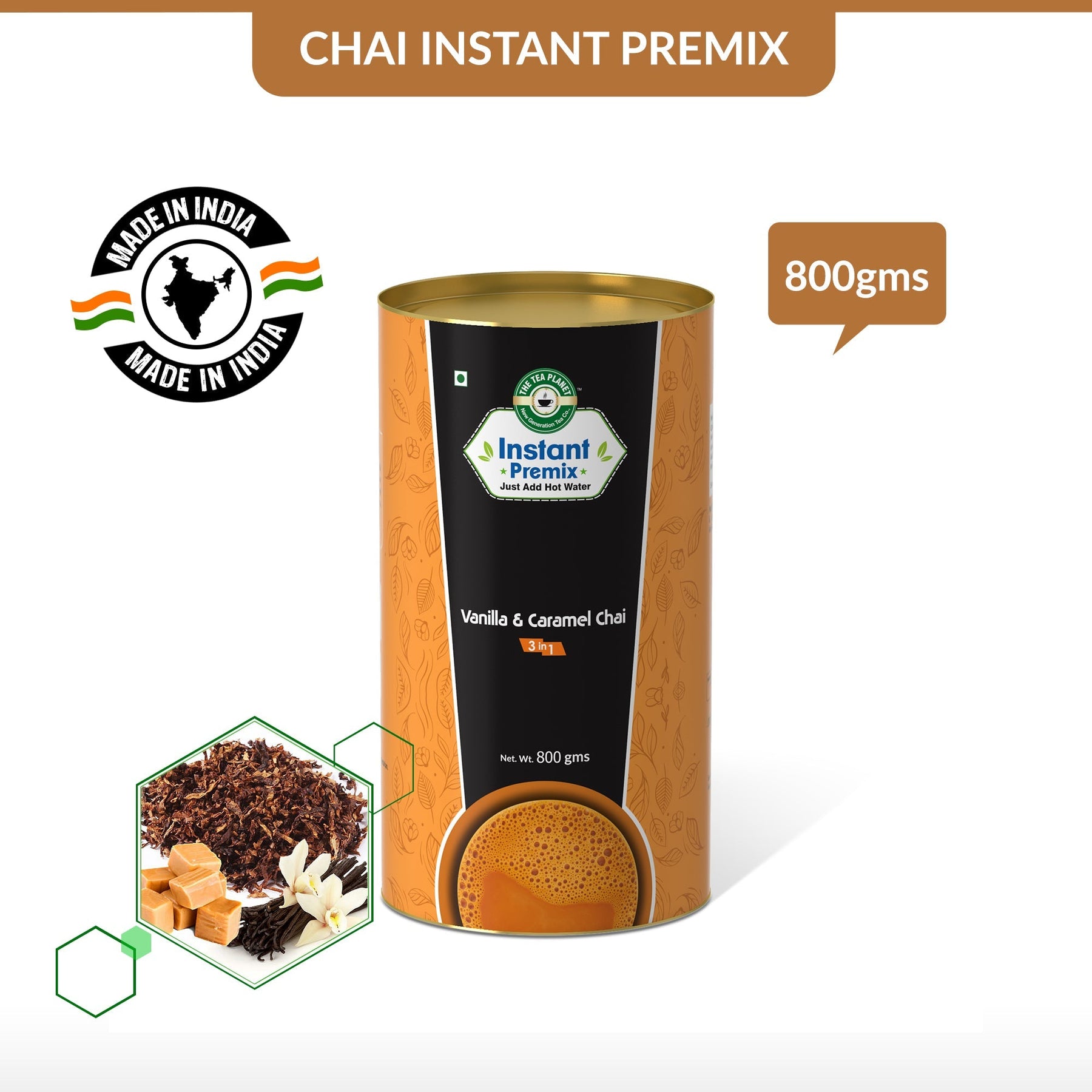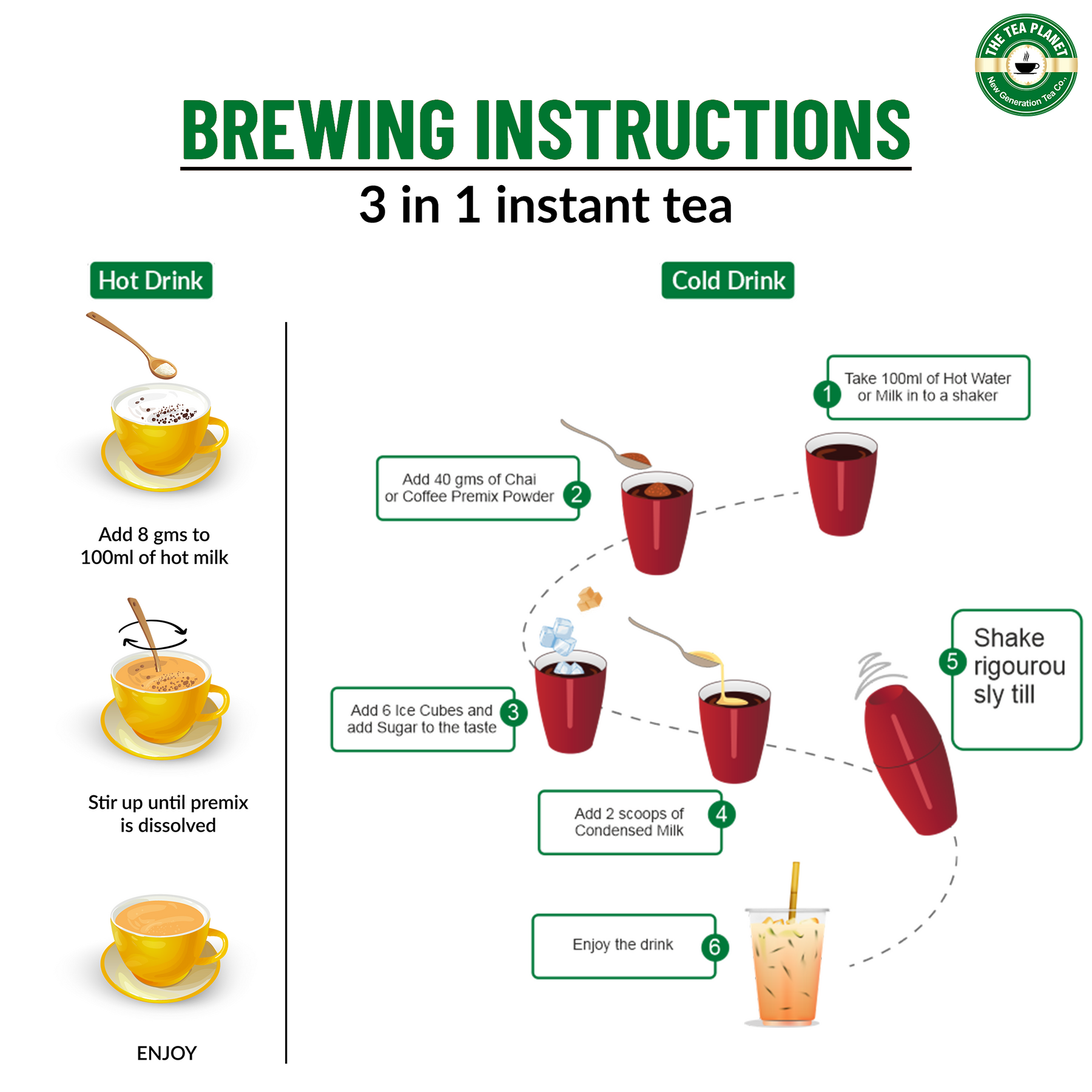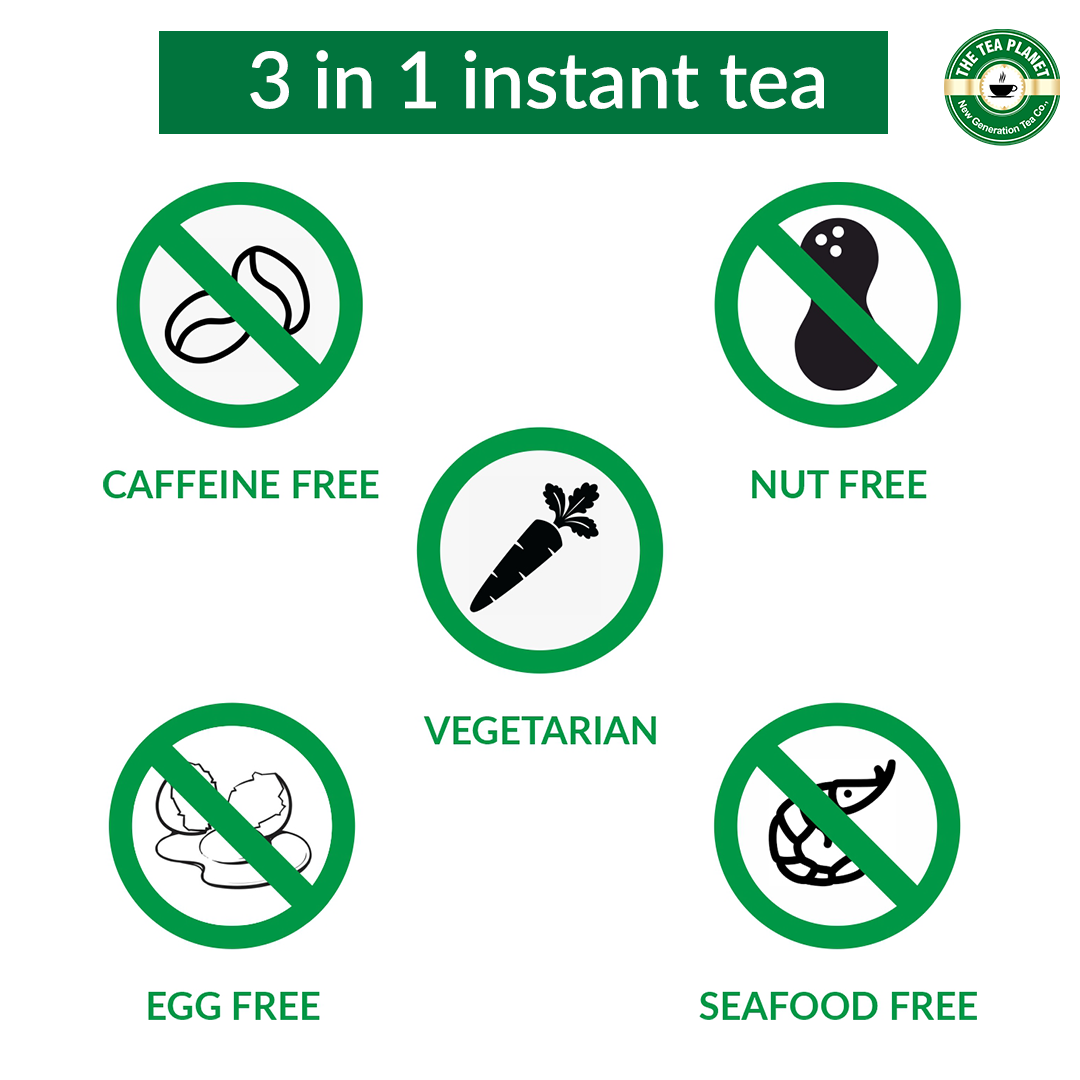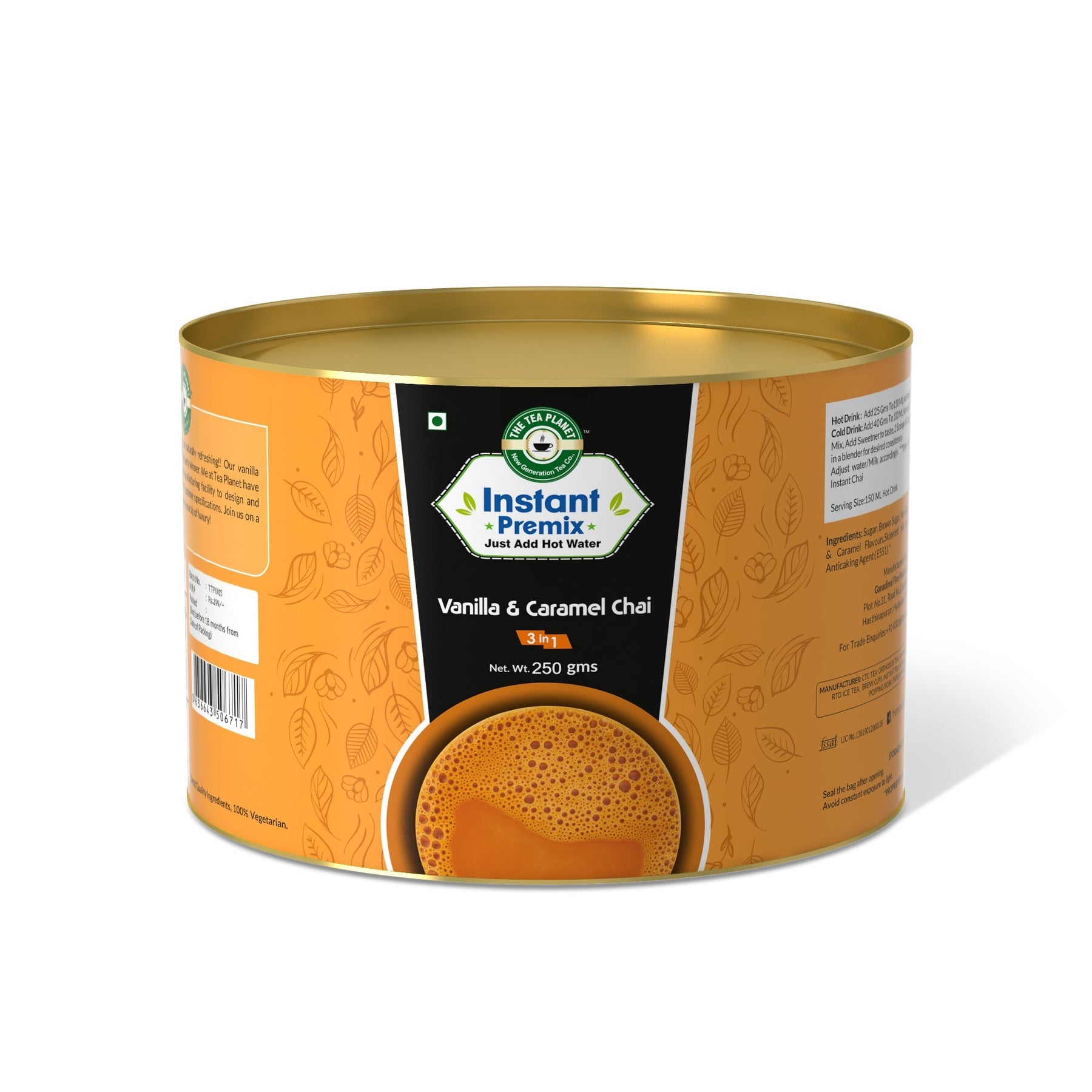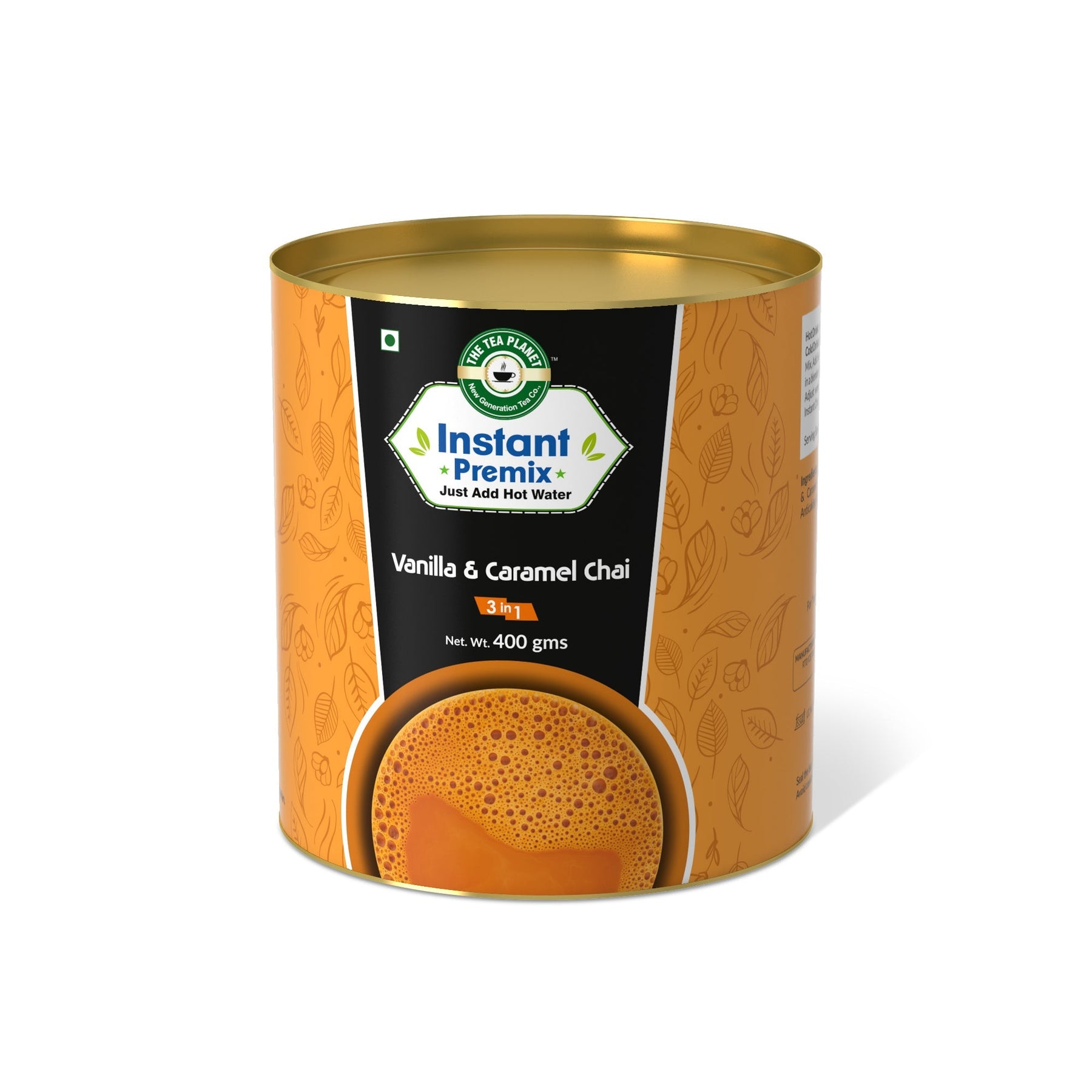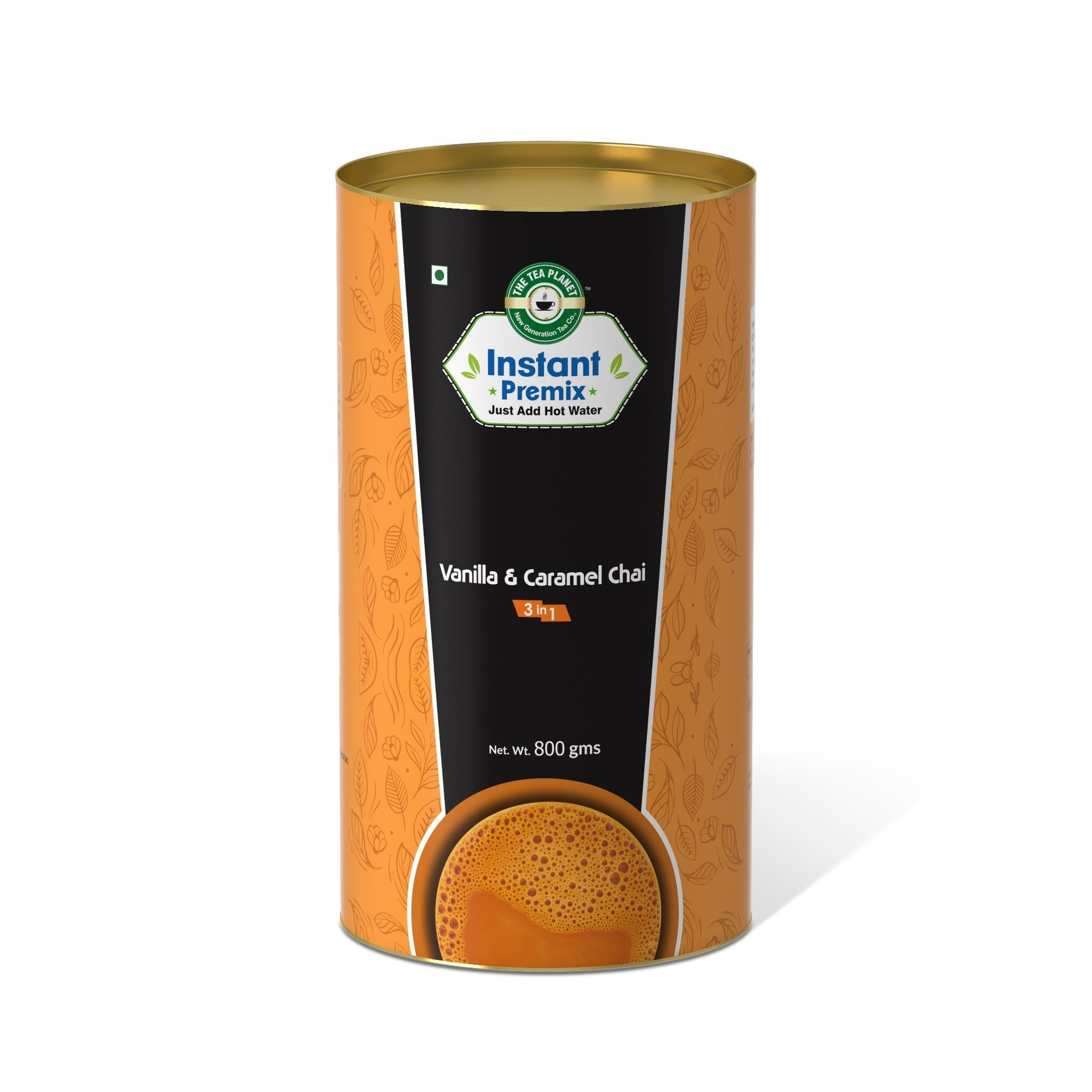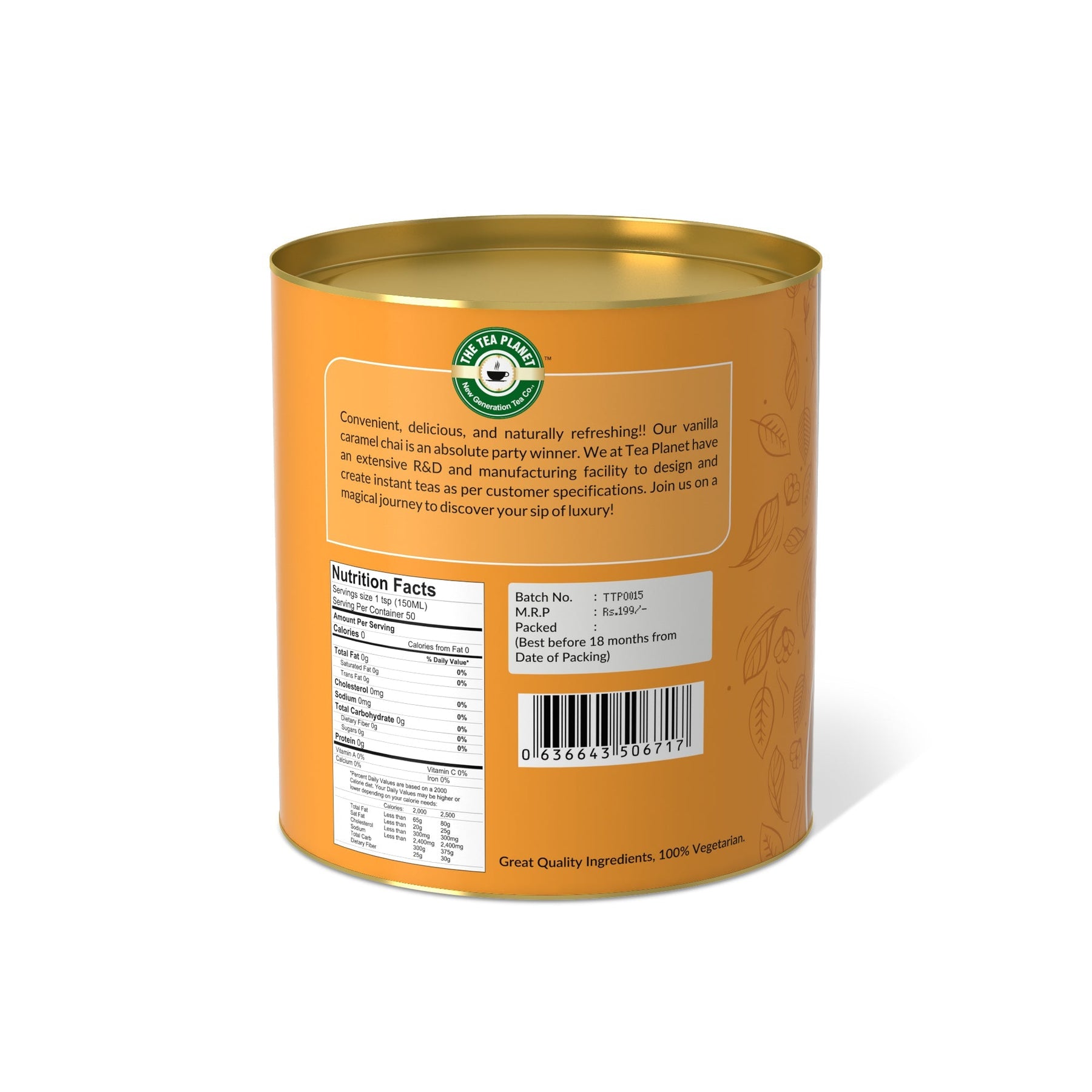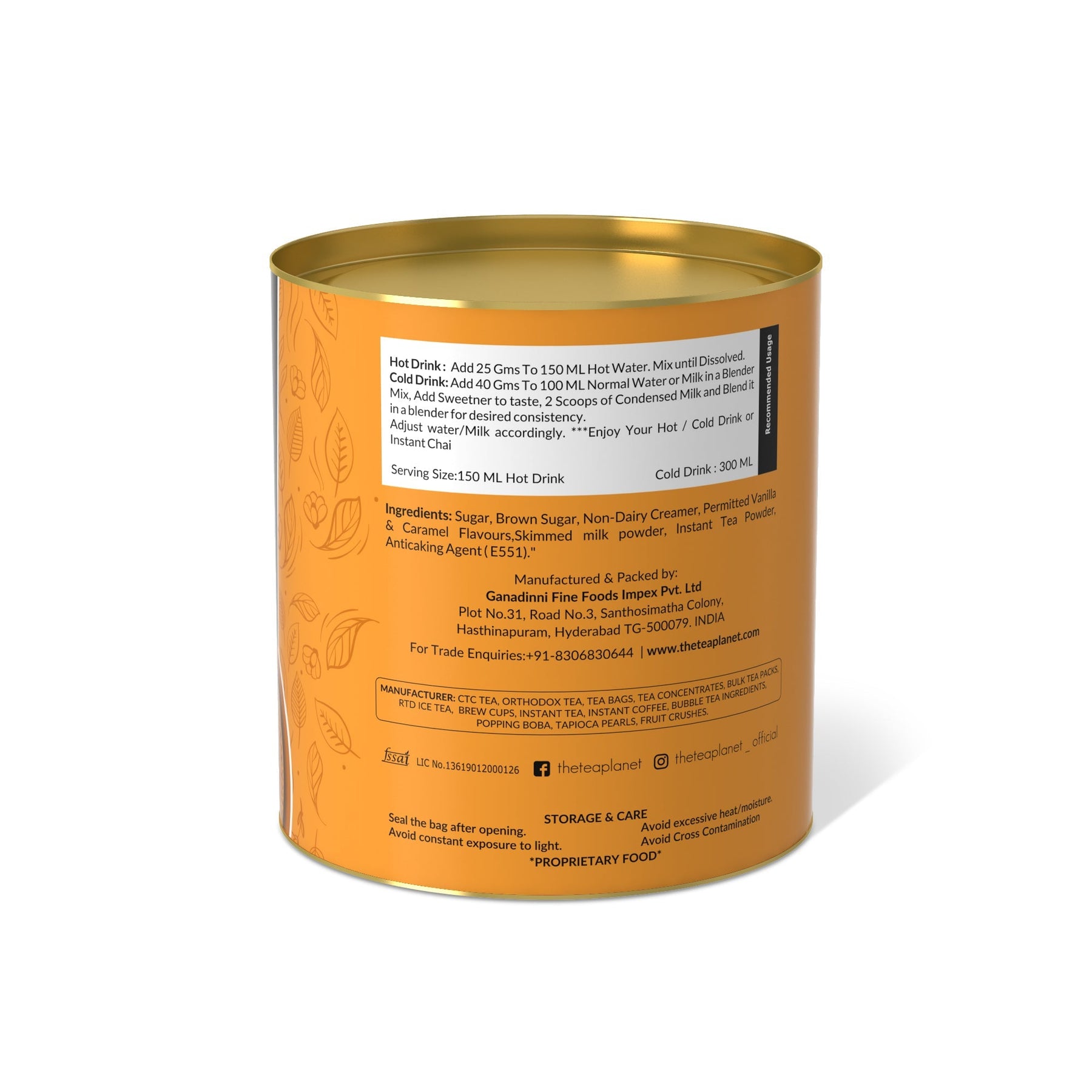 Vanilla & Caramel Chai Premix (3 in 1) - 800 gms
Convenient, delicious, and naturally refreshing!! Our vanilla caramel chai is an absolute party winner. We at Tea Planet have an extensive R&D and manufacturing facility to design and create instant teas as per customer specifications. Join us on a magical journey to discover your sip of luxury!
Ingredients: Sugar, Brown Sugar, Non-Dairy Creamer, Permitted Vanilla & Caramel Flavours, Skimmed milk powder, Instant Tea Powder, Anticaking Agent ( E551).
Hot Drink: Add 25 Gms To 150 ML Hot Water. Mix until Dissolved.
Cold Drink: Add 40 Gms To 100 ML Normal Water or Milk in a Blender Mix, Add Sweetener to taste, 2 Scoops of Condensed Milk and Blend it in a blender for desired consistency.
Adjust water/Milk accordingly.
***Enjoy Your Hot / Cold Drink or Instant Chai
Serving Size:150 ML Hot Drink
Cold Drink : 300 ML
- Seal the bag after opening.
- Avoid excessive heat or moisture.
- Avoid constant exposure to light.
- Avoid Cross Contamination.
*** PROPRIETARY FOOD