Our Concept
Cafes have a universal appeal across ages for a quiet sip of tea, refreshing coffee, or a rejuvenating cold brew with a quick bite. The Tea Planet's homegrown products have intrigued and attracted tea lovers and established us as a brand to reckon with. We have researched menus across the globe and conceptualised our menu to create offerings that blend well to tantalise the taste buds. 
We have standardised portion size, selling price, and product variety to lend to a universal market. The Tea Planet franchise can be set up as a stand-alone café or kiosk in universities, medical centres, shopping malls, airports, or in any commercial or residential areas.
Why the Tea Planet Franchise?
1.
Find the location, set up and run the cafe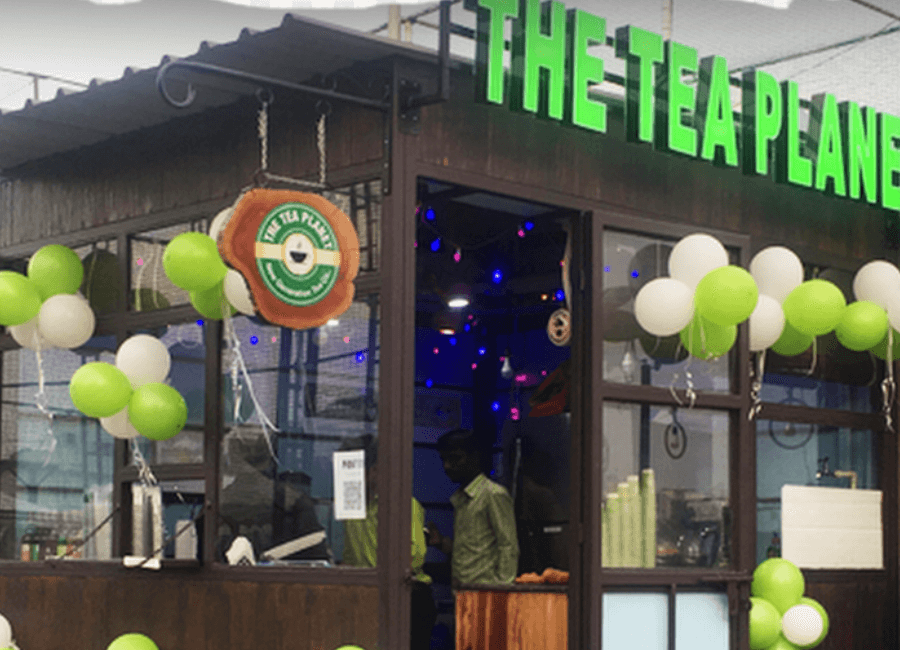 2.
Business model that can be replicated in your market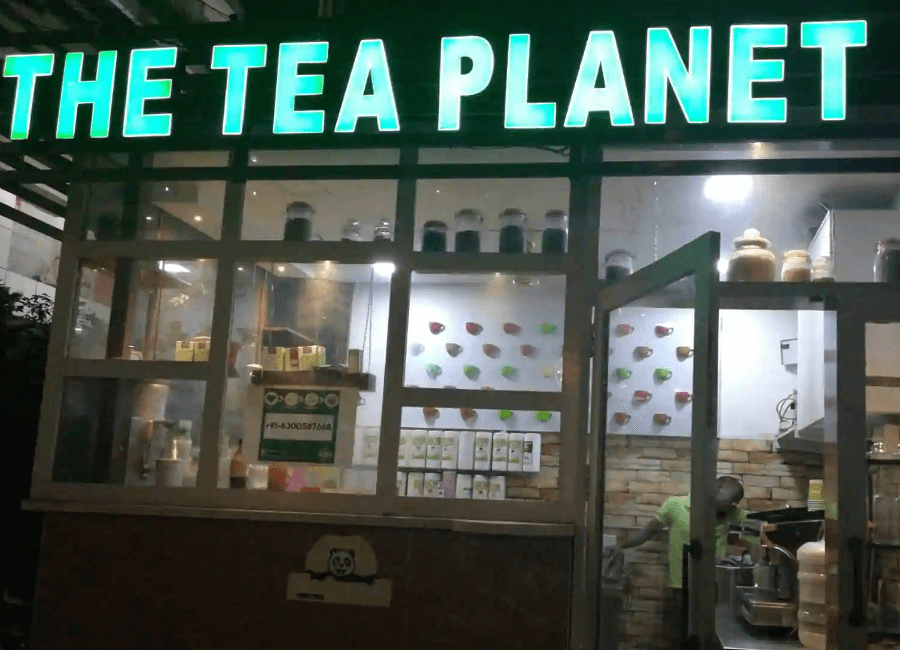 3.
Standards and practices that elevate the diner experience
4.
Bespoke menu with unique The Tea Planet Presentation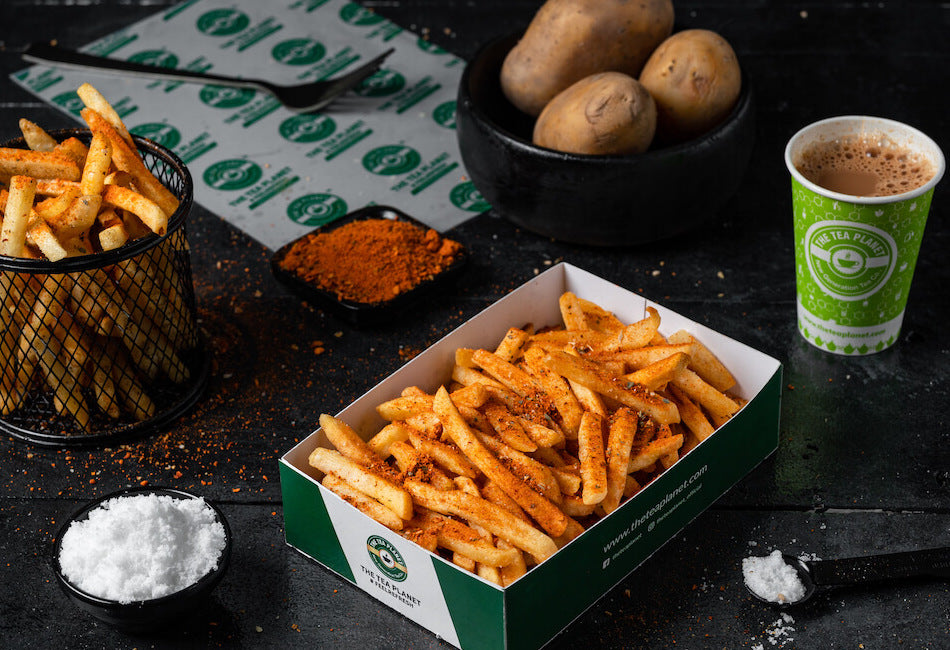 5.
Access to Business reports for better decision-making
6.
Brand exposure with promotions, offers, digital marketing
The Tea Planet Franchisee Package
Selection & Design
Assistance to find viable locations, designing the interiors and creating The Tea Planet ambience.
Store Start-up pack
Get marketing collaterals and advertising calendar with special offers before the store opens.
Staffing Assistance
Assistance in hiring new staff and providing initial and ongoing training.
Logistics & Supply
Uninterrupted supply of ingredients, condiments, and The Tea Planet branded tableware
Virtual Exposure
Access to digital marketing tools and platforms with The Tea Planet brand name for recognition
Branding Opportunities
Access to use of The Tea Planet brand name, logo, merchandise, and new launch products.
Design, fabrication & set up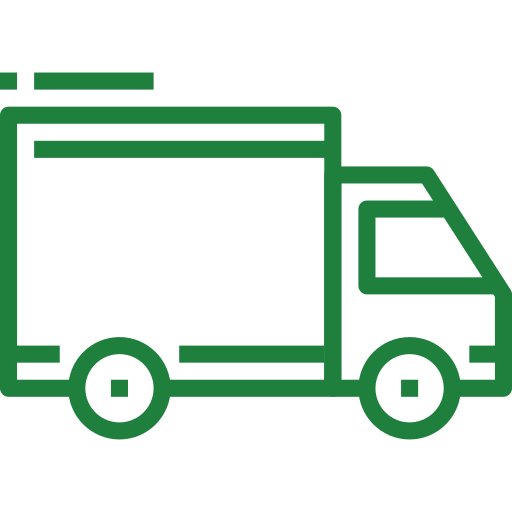 Interiors & Collateral design
HR Staff selection & training
Franchise training & support
IT systems & inventory stock management
Easy to prepare & no wastage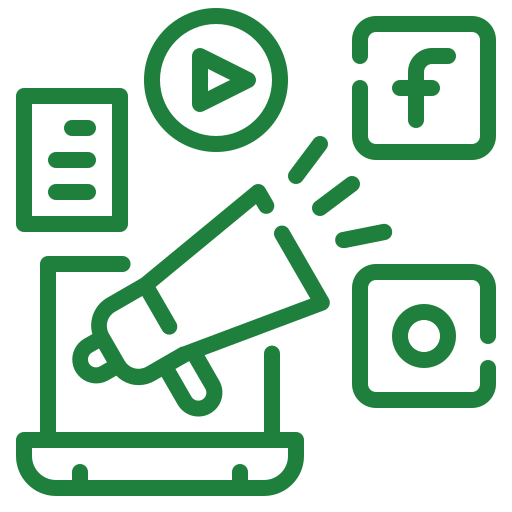 Social media planning for one year
Pathway to own "The Tea Planet" Franchise
Step 1
Share your Contact details, our team will connect within 24 hours. Contact us or fill in the form below.
Step 2
Sign the agreement and complete the payments.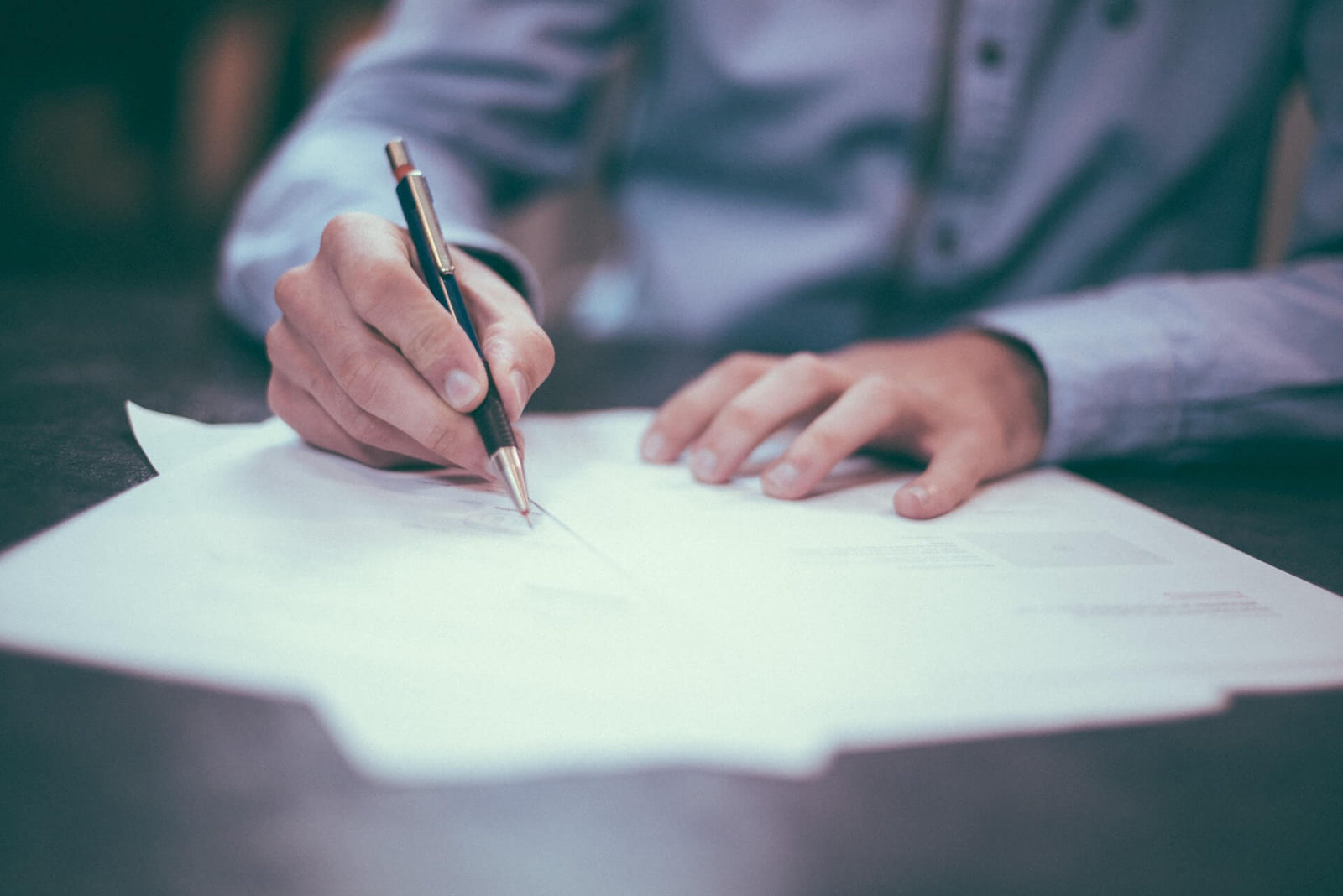 Step 3
Register your outlet.
Step 4
Finalise the location and Store opening date.
Step 5
We help you set up the store and "we" are open for business!
Let's discuss & get on the bandwagon
Join us for a cup!
Yes, we manufacture and sell tea & coffee products. All the beverages on The Tea Planet menu are created by us and we own the sole copyright to their recipes.
For The Tea Planet franchise fees, a franchisee will be awarded the licence to use the brand name for three years. We will provide you with intellectual property, standard procedural guidelines and training, products, recipes, and the right to sell The Tea Planet branded products and services. The franchisee will be given access to our marketing calendar, Promotions, Offers, and store exposure through our various marketing channels.
We source the raw materials for beverages from the finest plantations in India and Sri Lanka. All the ingredients for the food and beverages go through a rigorous quality check process to ensure they meet our established standards and ensure uniformity in taste, texture, and presentation.
You can assemble your team, or we can assist you by guiding you to local staffing agencies that will charge nominal fees to hire local/non-local staff. 
We will provide complete training support for the staff when the franchise is first established. Once the franchise is established and fully functional, new employees can be trained on the job, or sent to an old outlet for training. We will also offer regular training for new recipes, operational updates, or changes in standard procedures.
When you sign up to become The Tea Planet franchise owner, as part of the onboarding package, we will give you Operations & Staff Training Manual and the recipes in print form. 
The Tea Plante franchise licence is valid for three years and extendable thereafter on paying a nominal fee of 25% of the current Franchise Fees.
The company manufactures more than 1200 Products. You can choose and sell the packaged & branded products of The Tea Planet at the store. Sign up with a Wholesale Account on theteaplanet.com and purchase the stock for your store from there. 
The Franchise Fee is Non-Refundable.
The Tea Planet will only supply the raw materials that we manufacture. Standard available products like Sugar, Soda, Vegetables, Milk, Frozen Stock, etc. are NOT supplied by Us. However, we will connect you to the appropriate vendors who will offer corporate negotiated prices.
The company runs regular promotional offers as described in the advertising calendar. Using the promotions and offers is left to the store owner's discretion. 
Yes. We have standard business models and complete operation guidelines that can be easily executed. Further, we will extend initial support to help you learn the ropes of the trade.
Yes, you can. We recommend being more involved in the franchise establishment phase. Once the routine cycle is set, it will become easier to track the activities with our extensive reporting system. We have designed the business model in a manner that will give you complete control of its activities, even when you are supervising it remotely. 
Depending on the bank/ financial institution's loan eligibility criteria and your financial fitness, you can avail of a loan to purchase The Tea Planet franchise. We will support you with all required documents such as Detail Project Reports, Financial Projects, Sales Forecasting, Return on Investment etc to ease your loan application process.
During the initial interactions, we will understand your business interests, and assess the viable location for a franchise, and your finance. We will provide you with projections on the business growth potential to help you understand the rate of return and gestation period. Our business consultants will guide you in finding the best franchise model for you based on the information they gather. 
We will have a physical meeting at the nearest store or corporate office where you can taste or demo our products. Select the model and sign the "Letter of Intent" after paying the Franchise Fees. Then look for the location and get the interior designed as per our guidelines. Parallelly conduct staff hiring and equipment procurement. After the final payment as per the agreed schedule, we will require 2 weeks for the supply of equipment and raw materials.
You can recommend locations and we will assess them. We will work with you to find good locations based on our established criteria such as population, accessibility, Parking area, Price Point, Market potential, Sales forecasting etc.
The franchise's success depends largely on the sales and expenses of the outlet. In F & B industry, tea stores have high profit margins, with no wastage. There is no guarantee of success because of the element of risk involved in the business. However, we have made the process simple by establishing standard operations guidelines that have helped our currently established franchises are following successfully. 
On our part, we adhere to standard taste protocols and ensure premium quality products that offer a novel experience. We ensure that The Tea Planet experience is replicated in every franchise and store in terms of ambience, appearance, food, drinks, and server interactions.