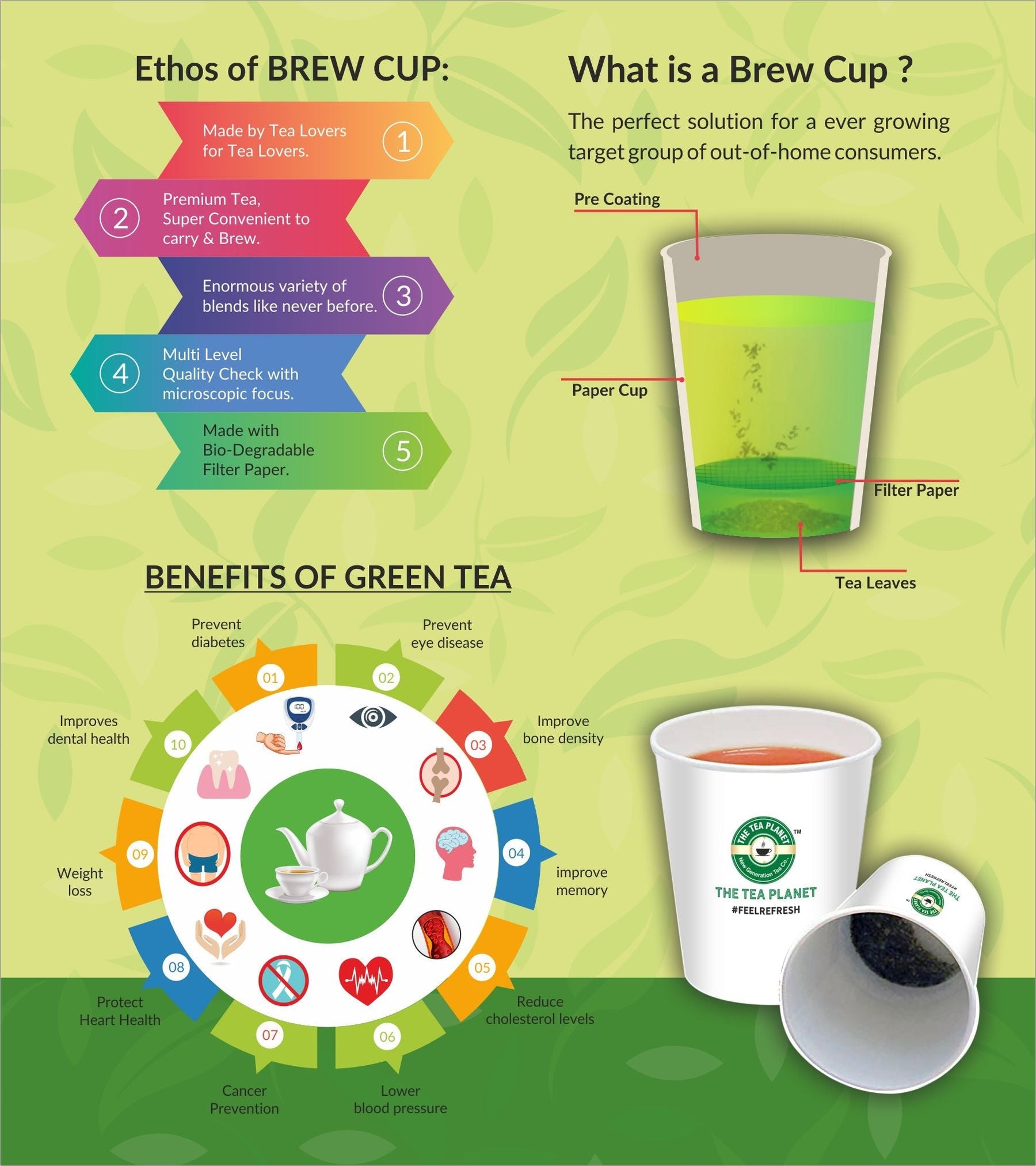 Tulsi Instant Green Tea Brew Cup - 20 cups
Ingredients :
Green Tea & Tulsi Leaves
Looking for that one drink that can cure your stress, boost your immunity and help you lose weight as well? THE TEA PLANET Tulsi green tea is your answer. This easy to make cup is quick to make. Just add steaming hot water and your delicious healthy cup of Tulsi tea is ready!

Cups : 210 ML X 10 Cups per Jar
* Made by Tea Lovers for Tea Lovers
* Premium Tea, Super Convenient to carry & Brew.
*Enormous Variety of blends like never before.
*Multi Level Quality Check with microscopic focus.
* Made with Bio-Degradable Filter Paper.