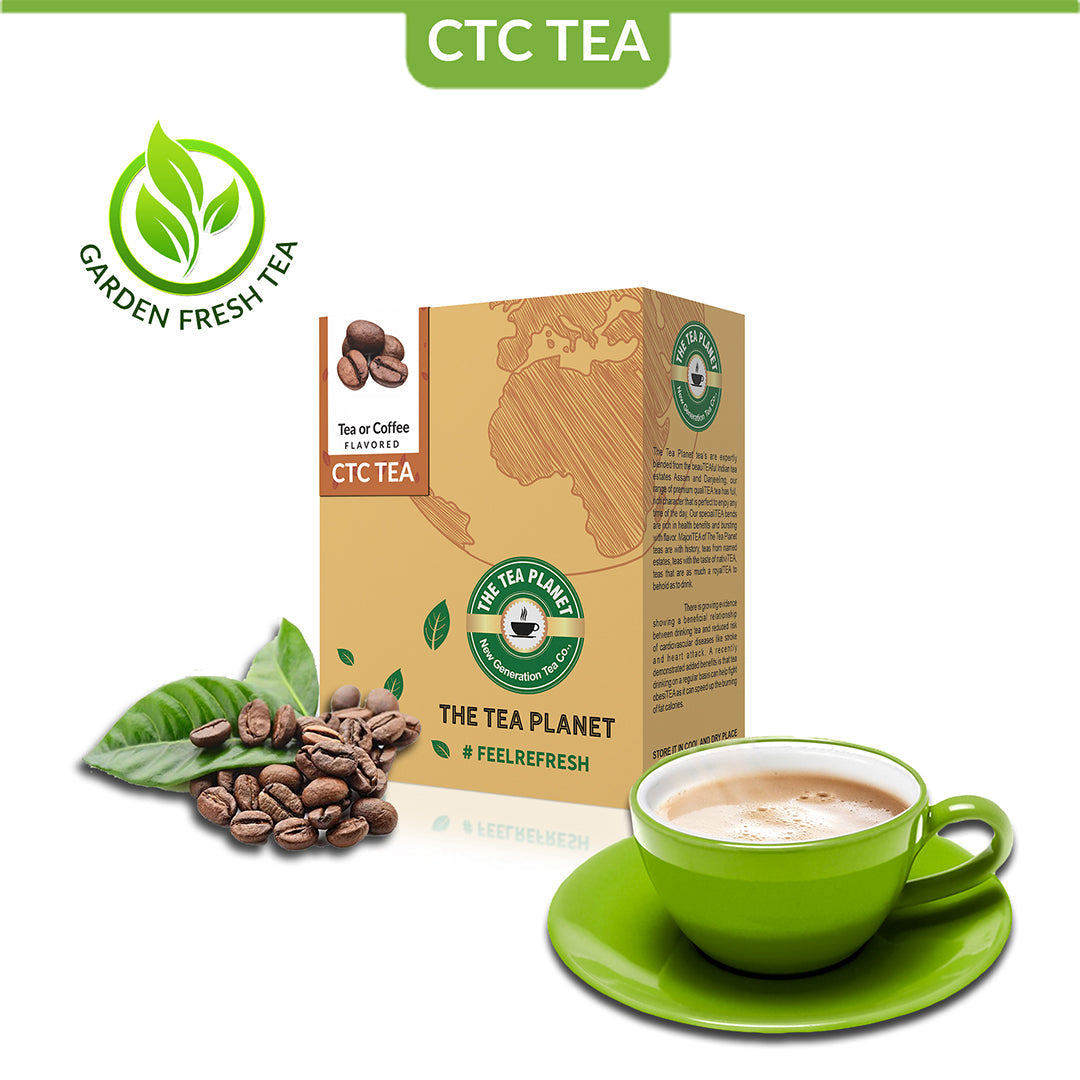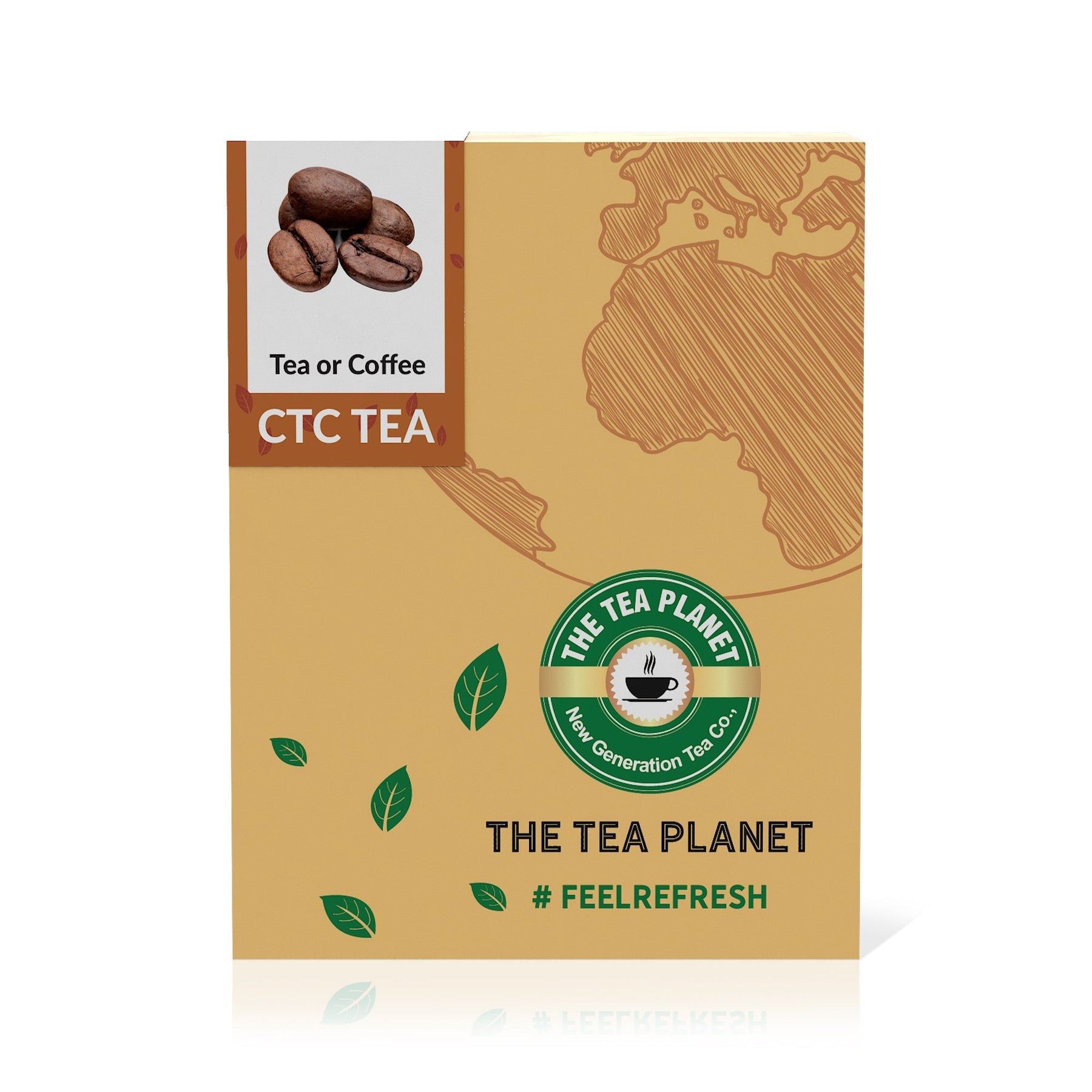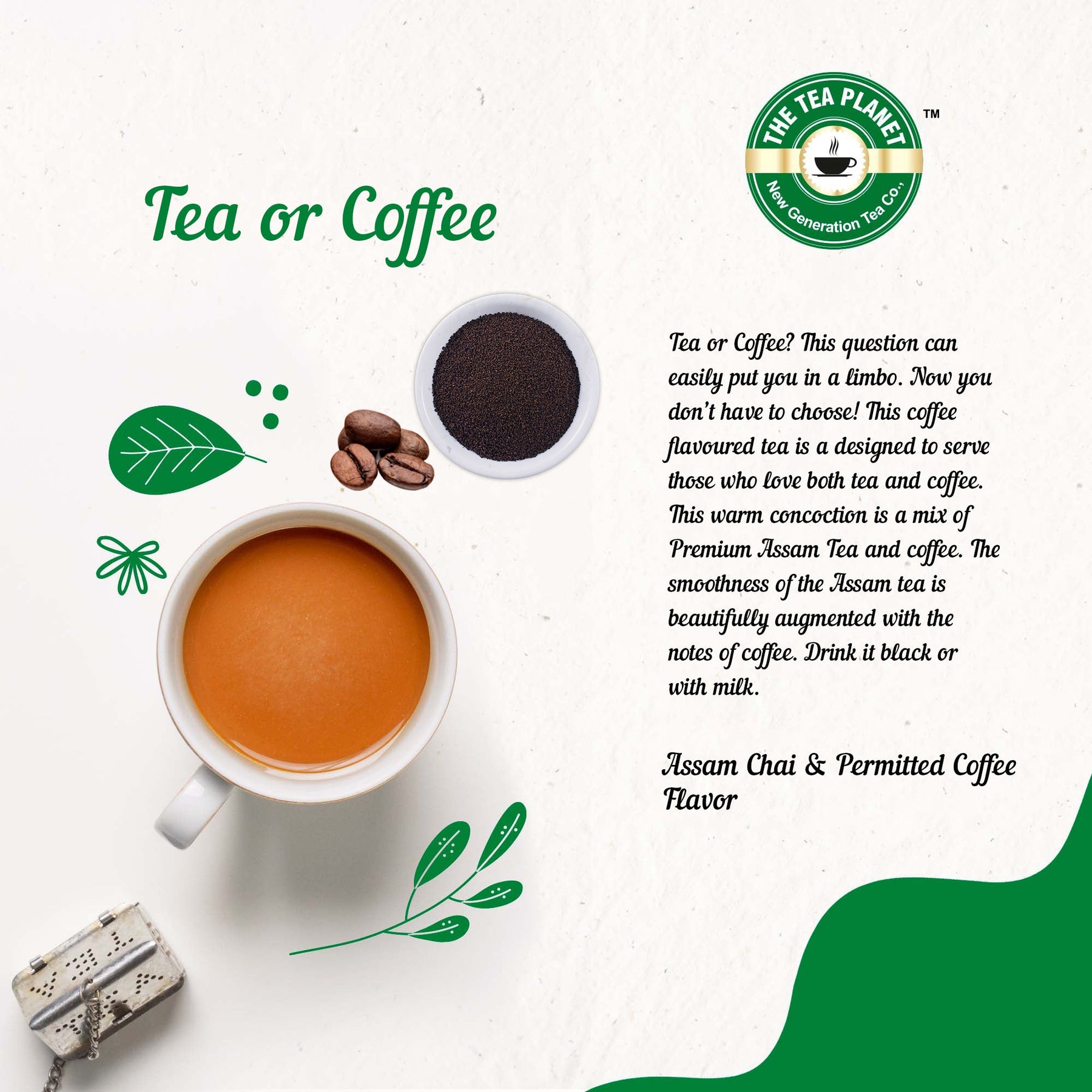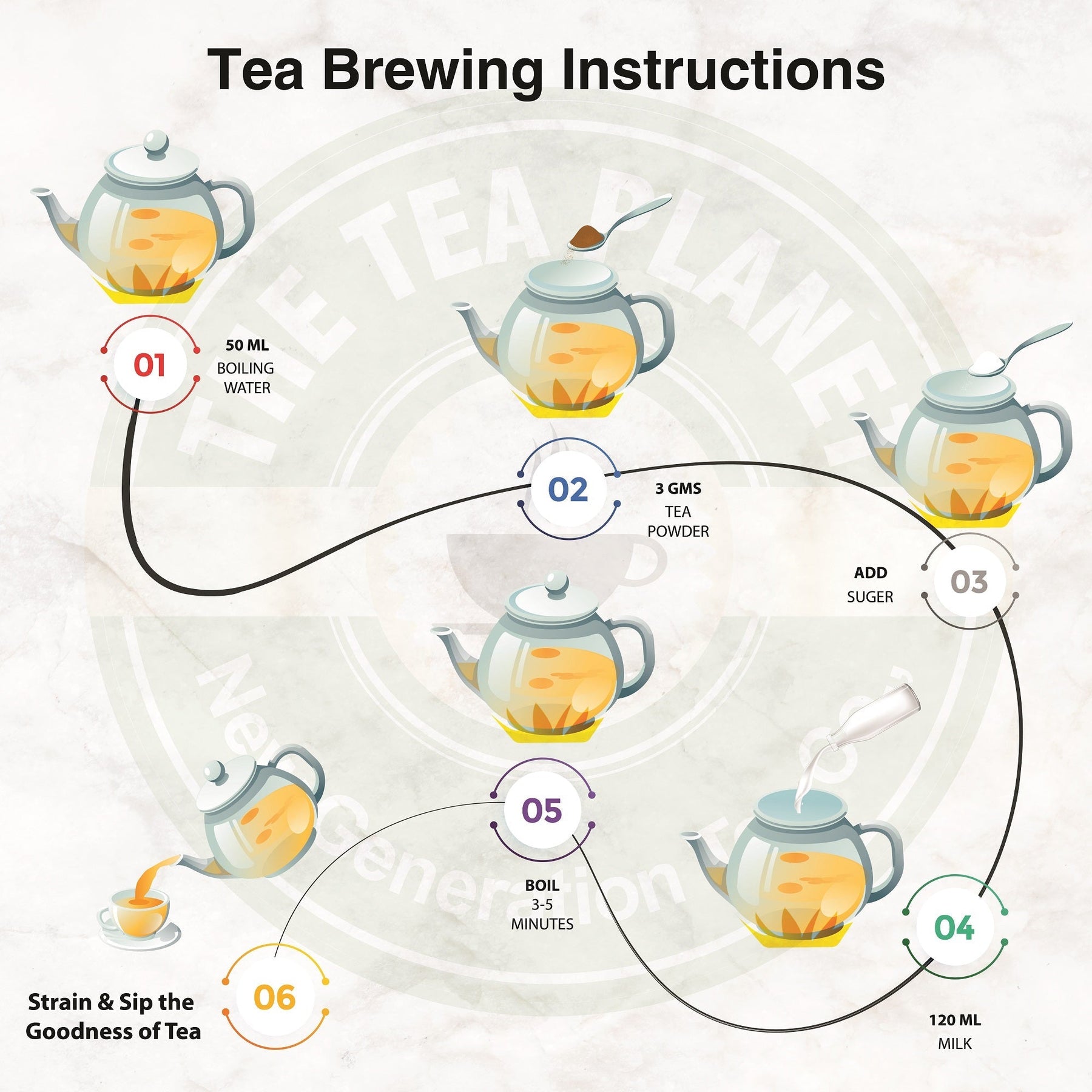 Tea Or Coffee Flavored CTC Tea - 400 gms
Tea or Coffee? This question can easily put you in a limbo. Now you don't have to choose! This coffee flavoured tea is a designed to serve those who love both tea and coffee. This warm concoction is a mix of Premium Assam Tea and coffee. The smoothness of the Assam tea is beautifully augmented with the notes of coffee. Drink it black or with milk.
• Exciting blend of coffee and tea.
• Best quality Assam tea, straight from the tea estates.
• Just add warm water/milk and sugar/honey to taste
• Packaged in a freshness retaining container.
Ingredients : Assam Chai & Permitted Coffee Flavor.

Product Type : Tea Powder
Tea Hot Drink : Add 6 Gms of Tea Powder to 50 ML of Boiling Water, add Sugar, Add 120 ML Milk and then Boil for 3-5 Minutes.

Serving Size : 150 ML

Serves : 160-170 Cups.
- Seal the bag after opening.
- Avoid excessive heat or moisture.
- Avoid constant exposure to light.
- Avoid Cross Contamination.
*** PROPRIETARY FOOD