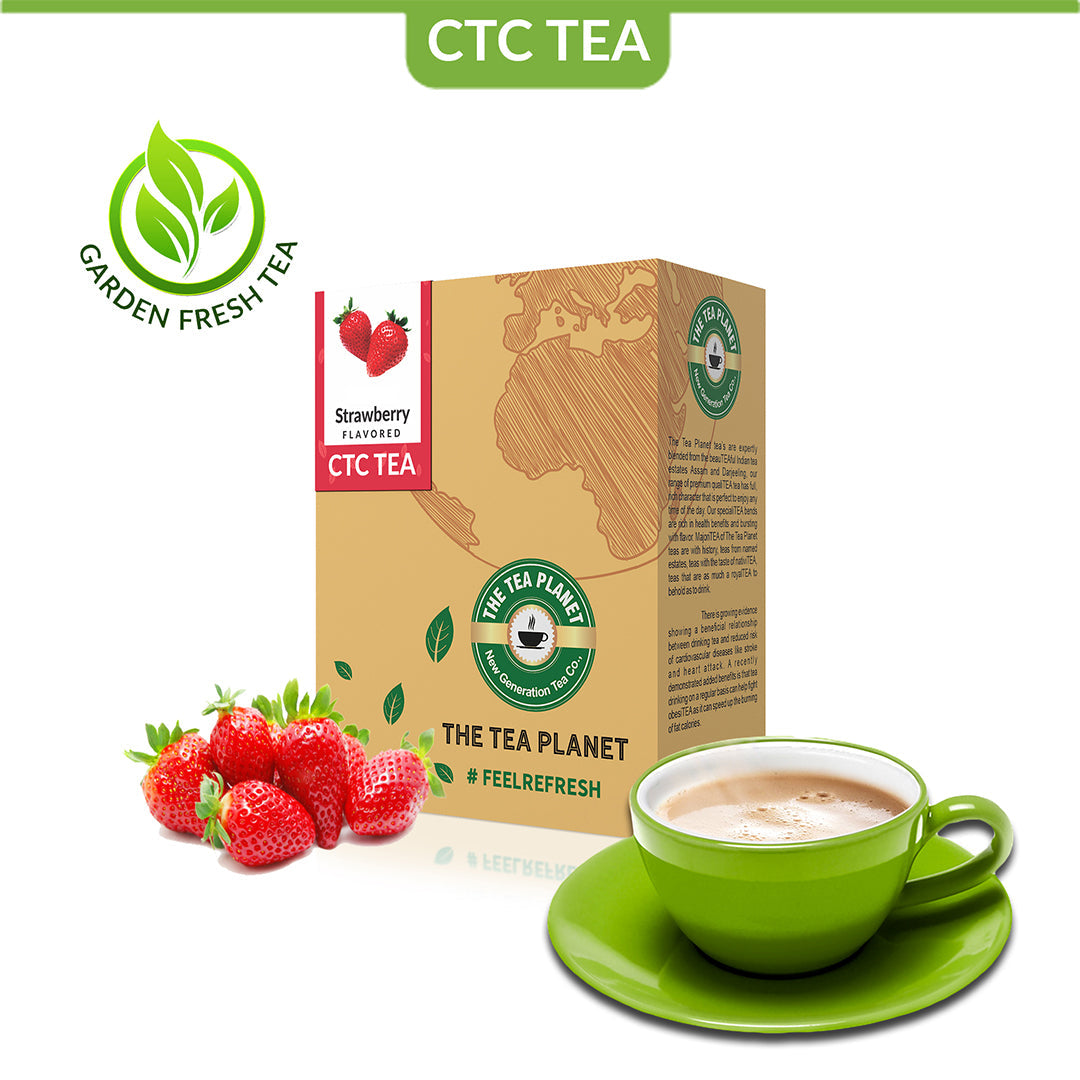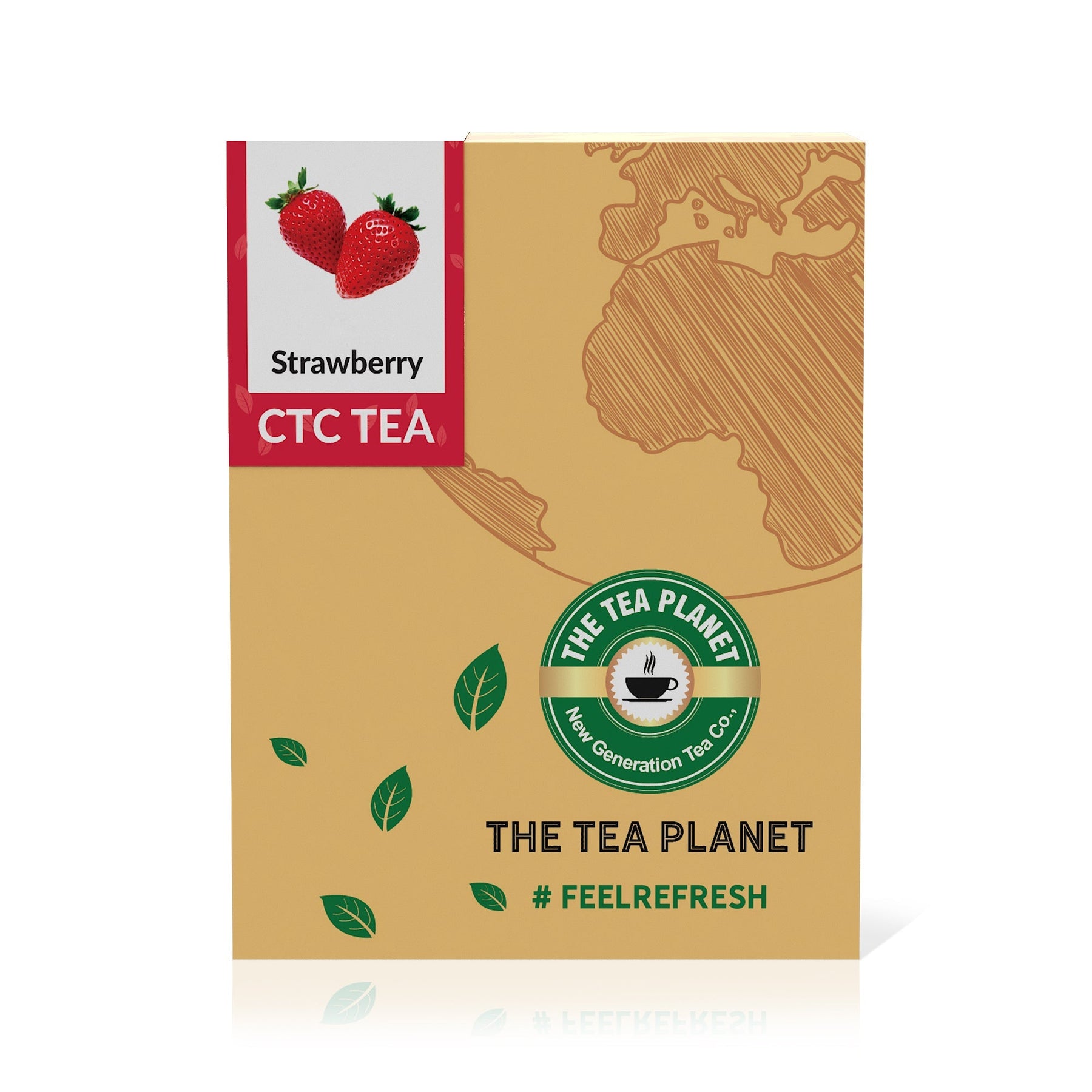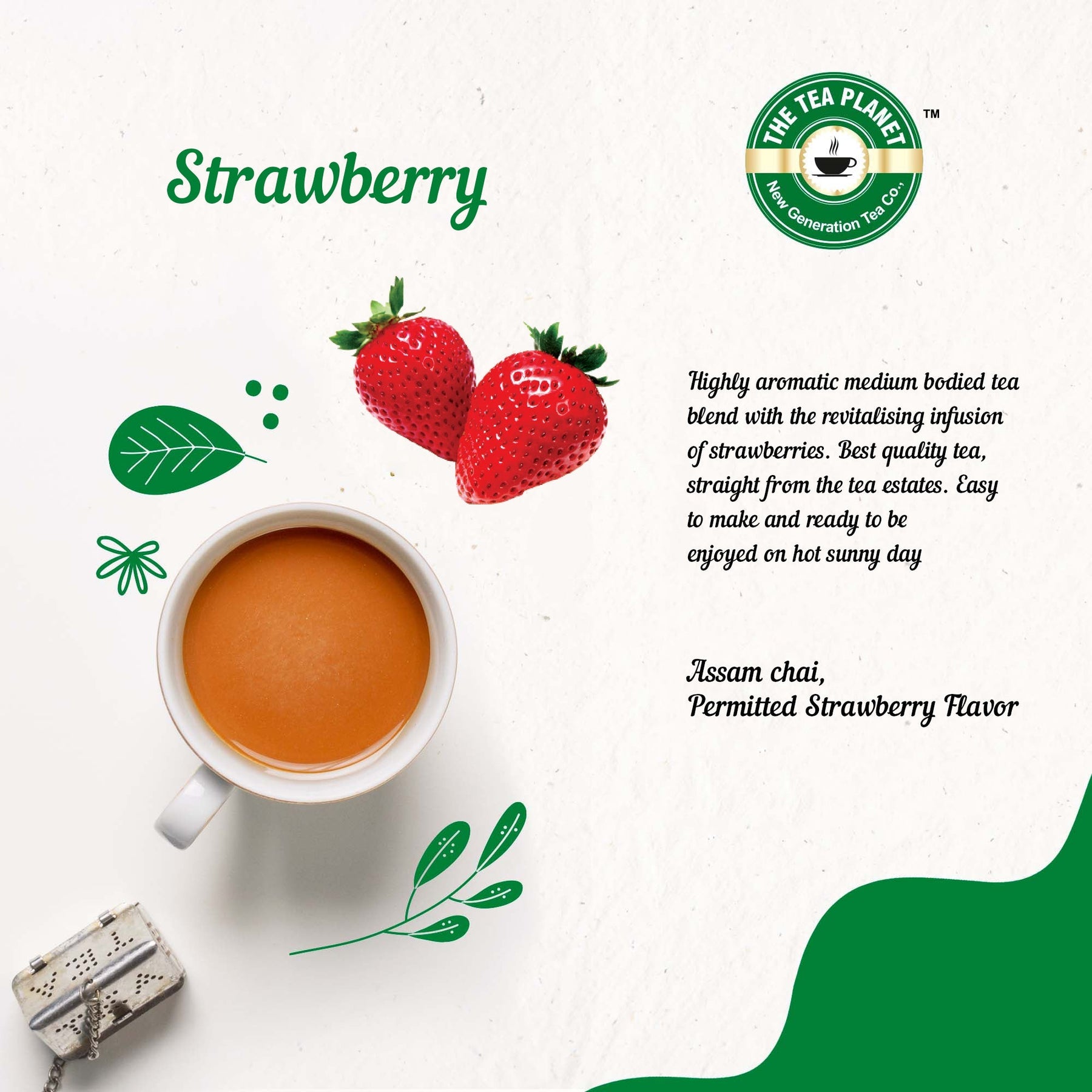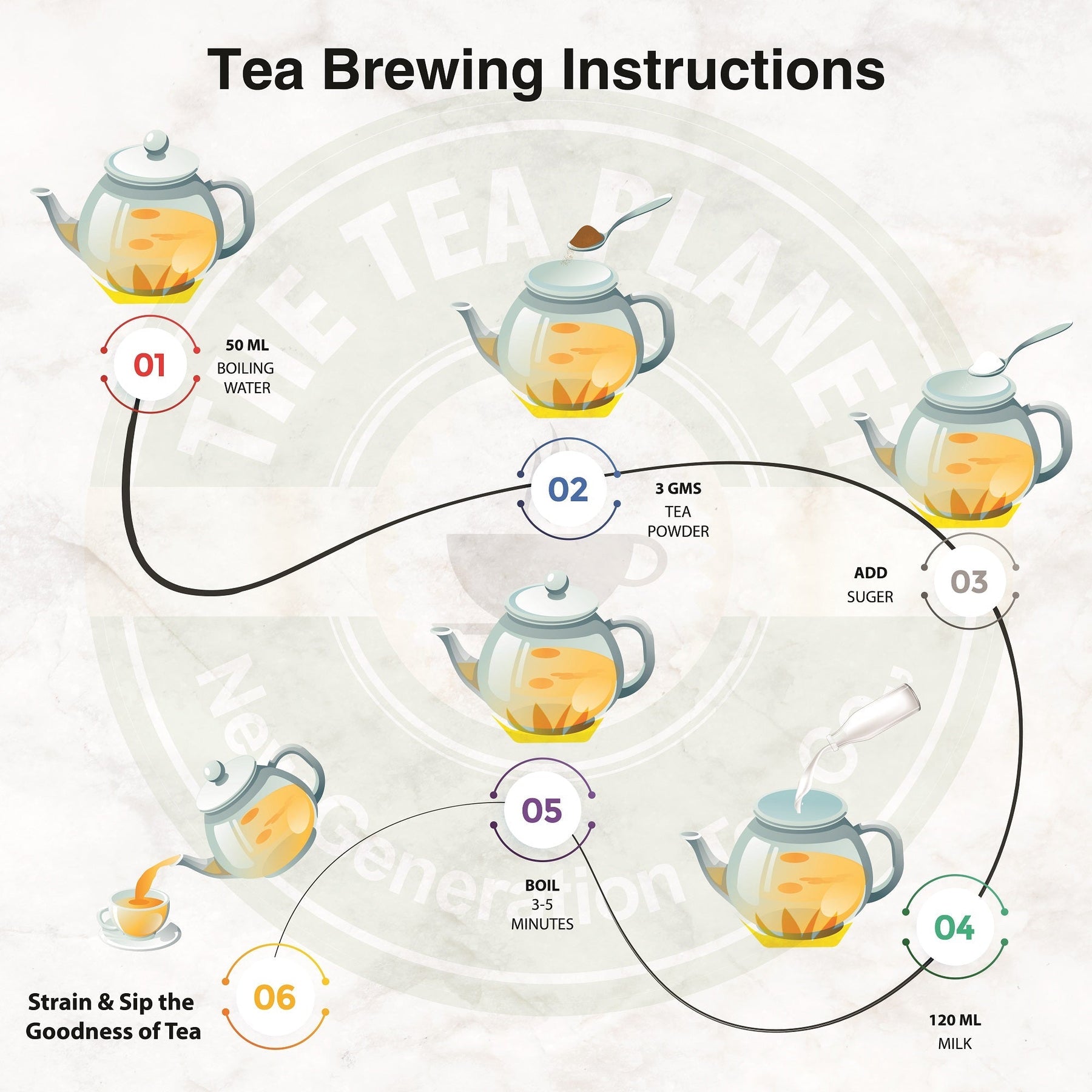 Strawberry Flavored CTC Tea - 400 gms
Highly aromatic medium bodied tea blend with the revitalizing infusion of strawberries. Best quality tea, straight from the tea estates. Easy to make and ready to be enjoyed on hot sunny day.
• Refreshing flavoured black tea.
• Delicate and refreshing infusion.
• Best quality black tea, straight from the tea estates.
• Refreshing for coolers, ice teas or tea cocktails.
Ingredients : Assam chai, Permitted Strawberry Flavor.

Product Type : Tea Powder
Tea Hot Drink : Add 6 Gms of Tea Powder to 50 ML of Boiling Water, add Sugar, Add 120 ML Milk and then Boil for 3-5 Minutes.

Serving Size : 150 ML

Serves : 160-170 Cups.
- Seal the bag after opening.
- Avoid excessive heat or moisture.
- Avoid constant exposure to light.
- Avoid Cross Contamination.
*** PROPRIETARY FOOD