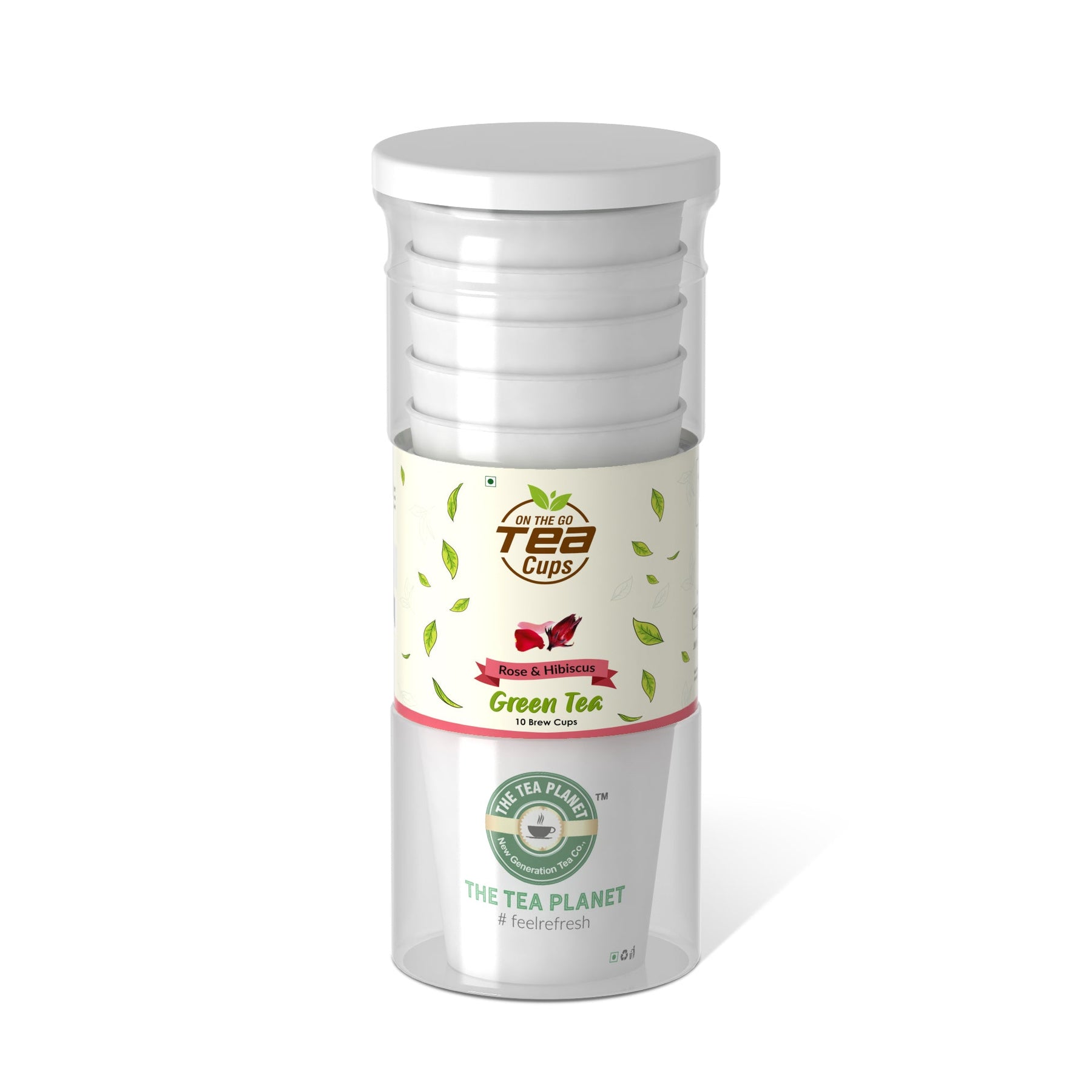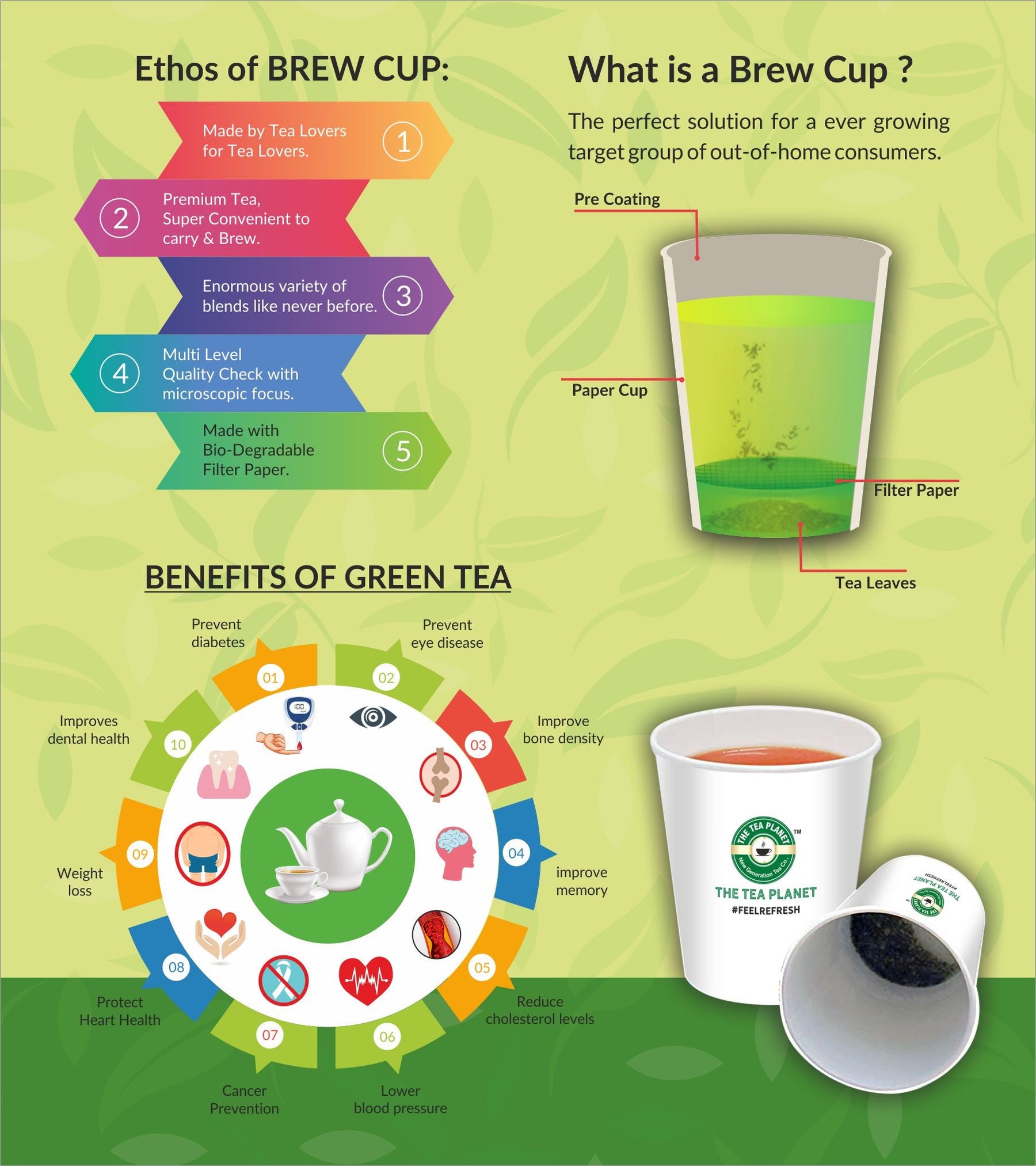 Rose & Hibiscus Instant Green Tea Brew Cup - 10 cups
Ingredients :
Green Tea, Rose Petals, Hibiscus Pods
An astonishingly flavourful and invigorating green tea. You get more of the goodness of green tea, with natural hibiscus and Flowery Rose. An indulgently sweet drink, with a floral bouquet makes it a perfect companion for your evenings.

Cups: 210 ML X 10 Cups per Jar
* Made by Tea Lovers for Tea Lovers
* Premium Tea, Super Convenient to carry & Brew.
*Enormous Variety of blends like never before.
*Multi Level Quality Check with microscopic focus.
* Made with Bio-Degradable Filter Paper.