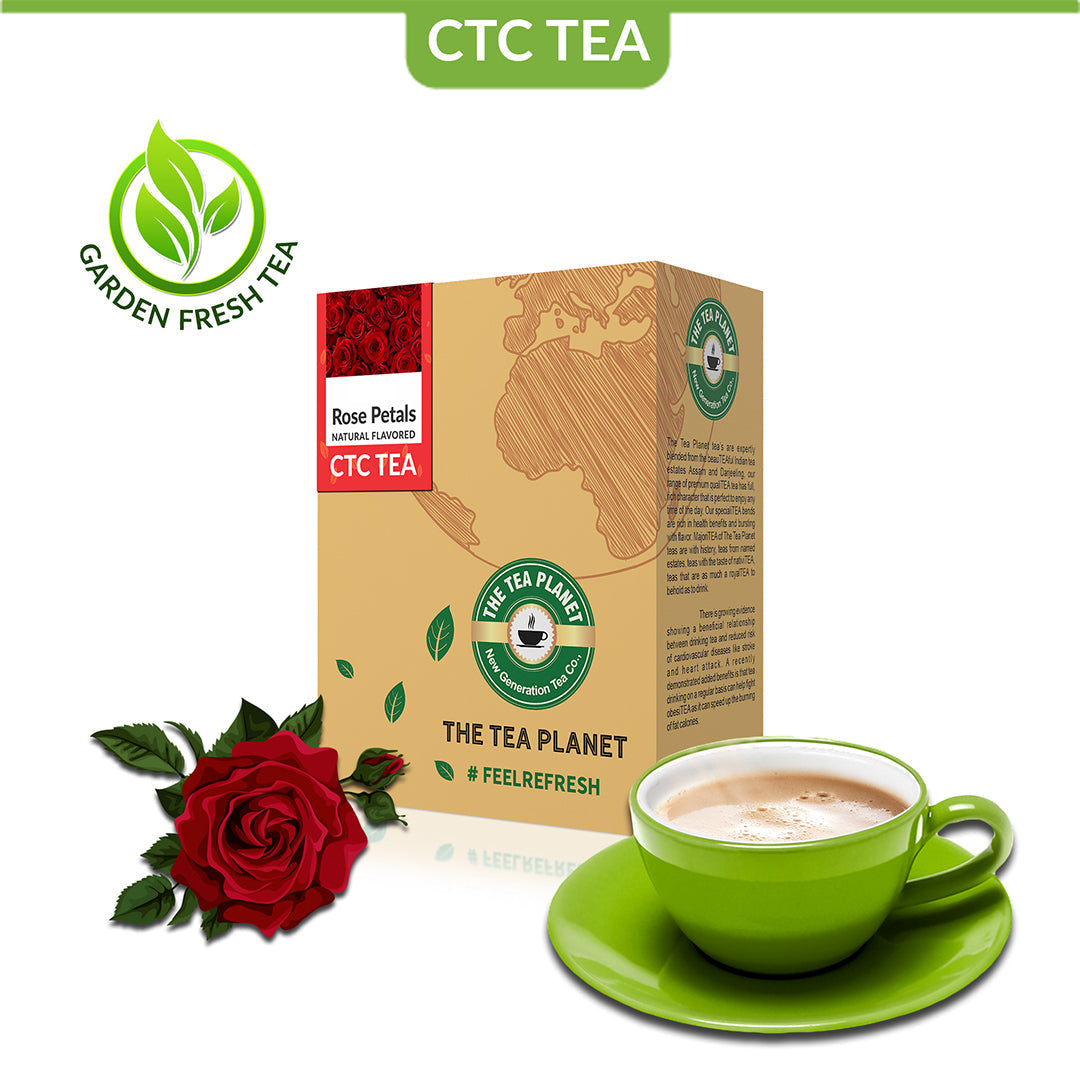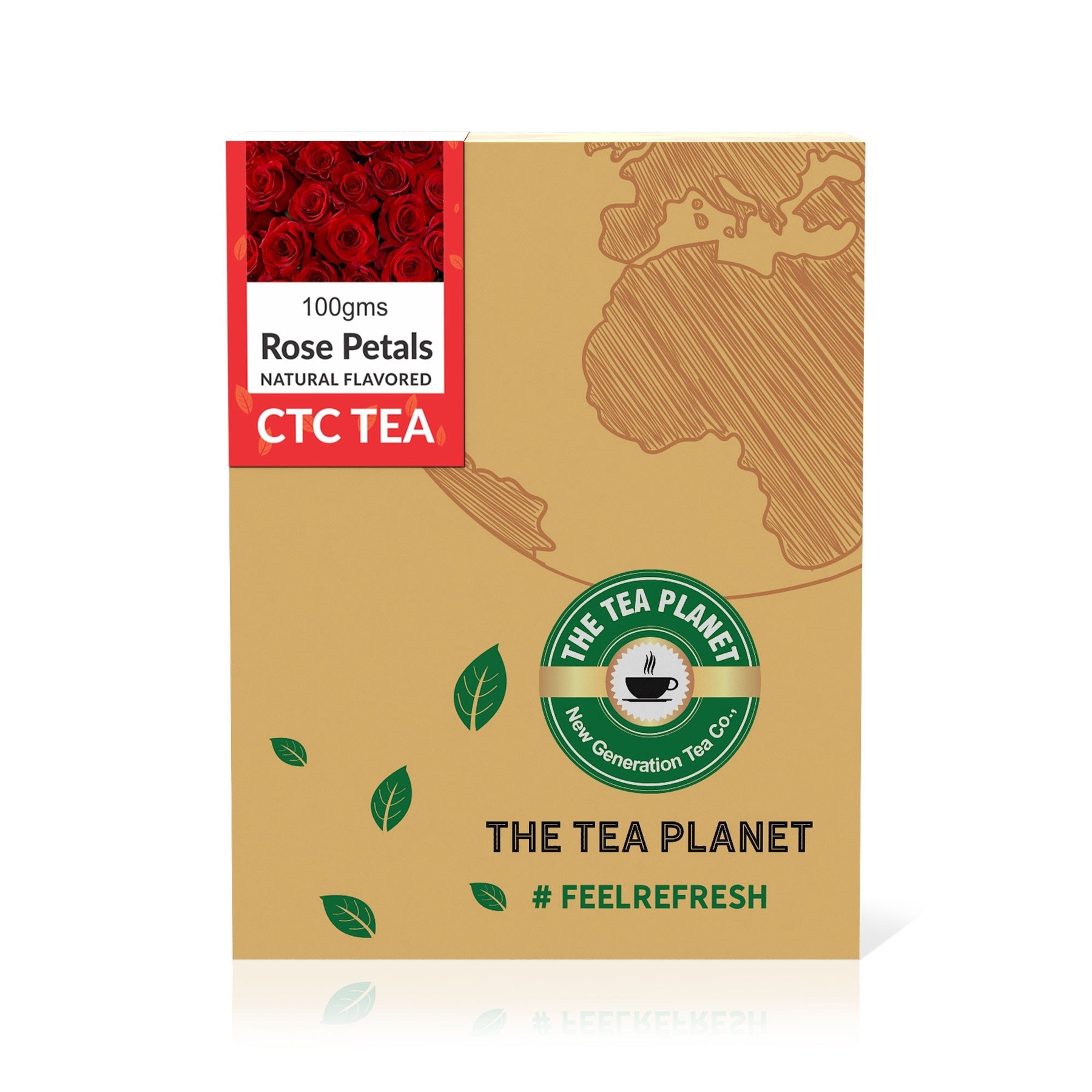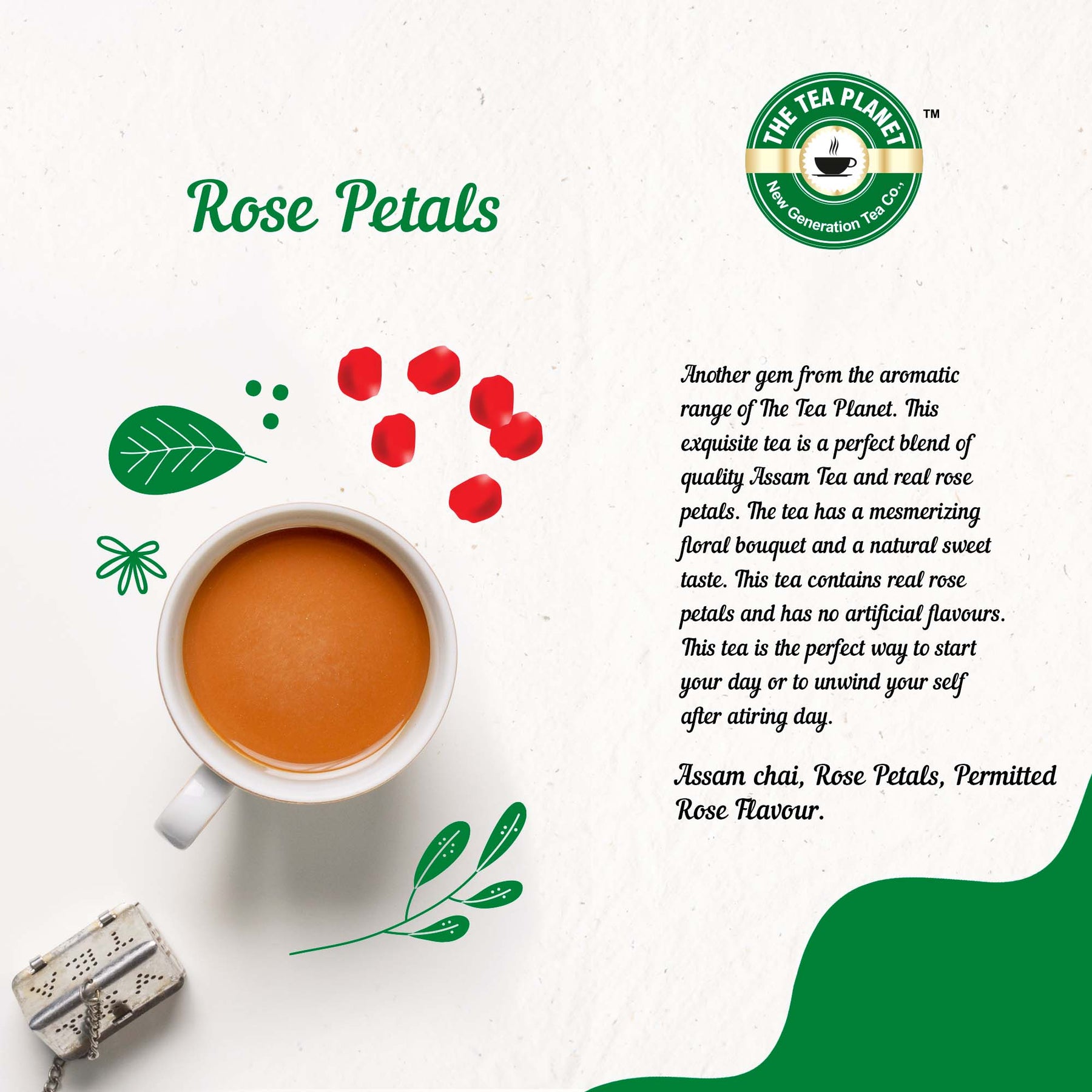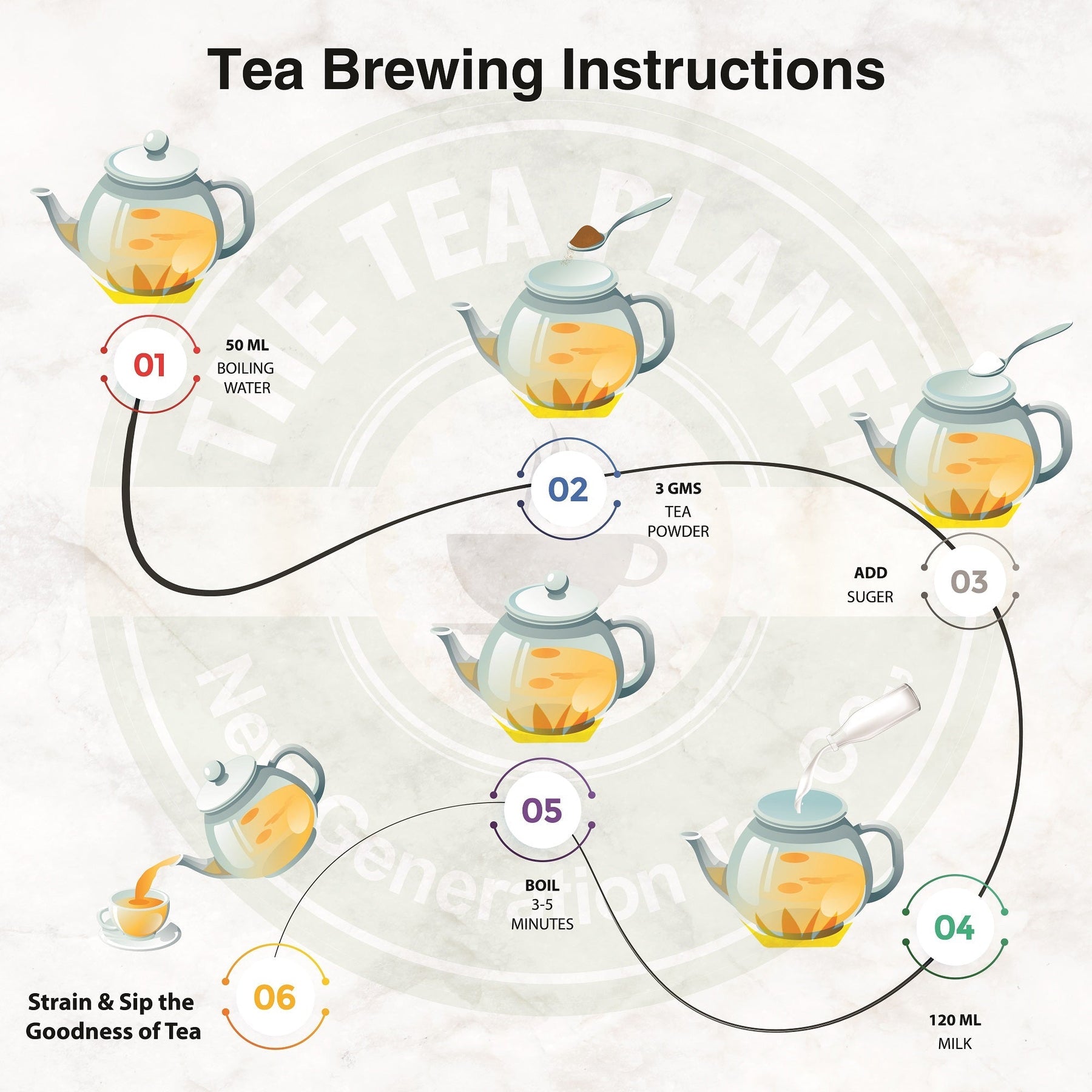 Rose Flavored CTC Tea - 400 gms
Another gem from the aromatic range of The Tea Planet. This exquisite tea is a perfect blend of quality Assam Tea and real rose petals. The tea has a mesmerizing floral bouquet and a natural sweet taste. This tea contains real rose petals and has no artificial flavours. This tea is the perfect way to start your day or to unwind yourself after a tiring day.

• Premium blend of Black tea and Rose Petals.
• Rich texture and aroma.
• Perfect tea for unwinding your nervous system.
• Exquisitely smooth and clean tea with refreshing taste.
• Packed in heat sealed pouch to preserve freshness and easy to make.
Ingredients : Assam chai & Rose Petals, Permitted Rose Flavour.

Product Type : Tea Powder
Tea Hot Drink : Add 6 Gms of Tea Powder to 50 ML of Boiling Water, add Sugar, Add 120 ML Milk and then Boil for 3-5 Minutes.

Serving Size : 150 ML

Serves : 160 -170 Cups.
 - Seal the bag after opening.
- Avoid excessive heat or moisture.
- Avoid constant exposure to light.
- Avoid Cross Contamination.
*** PROPRIETARY FOOD