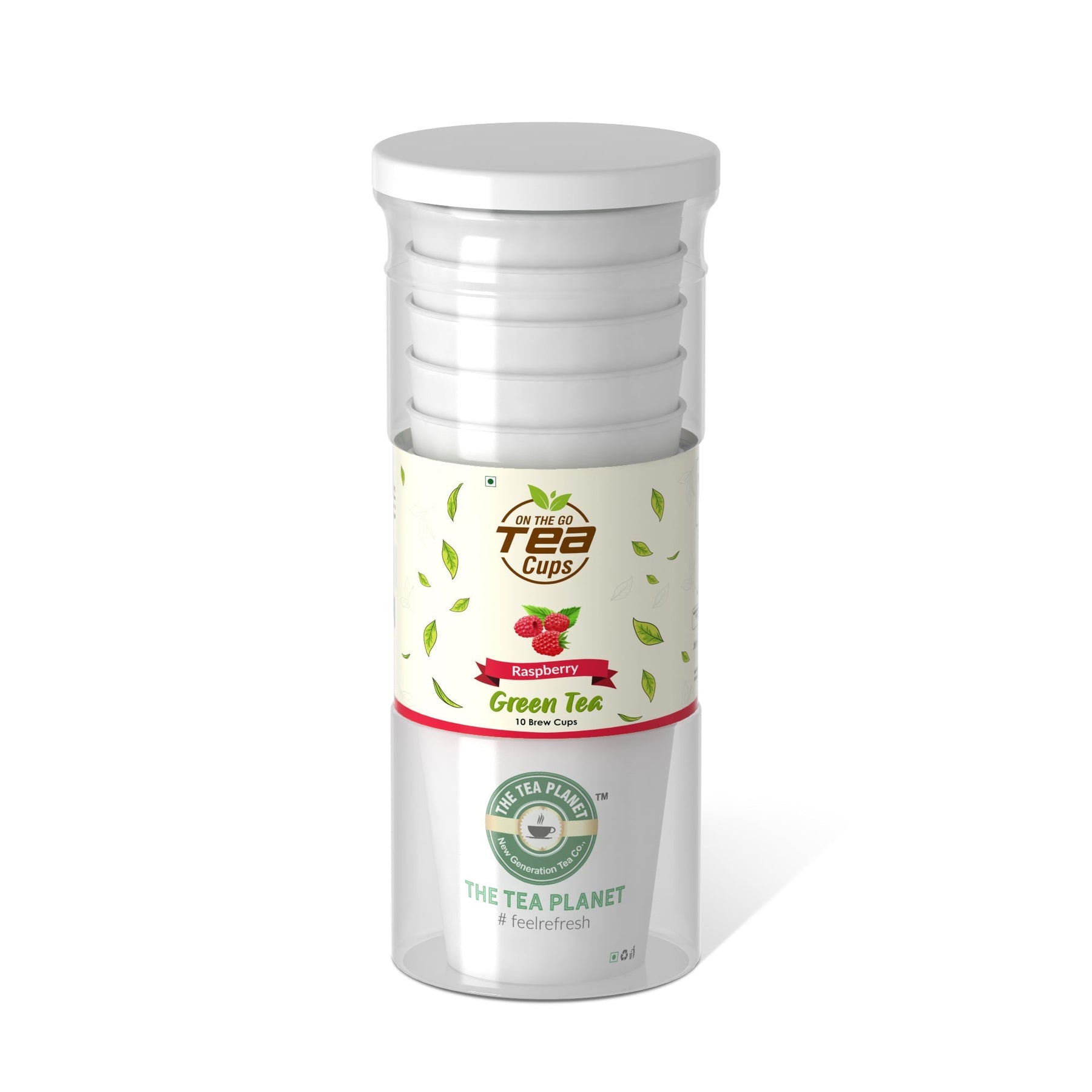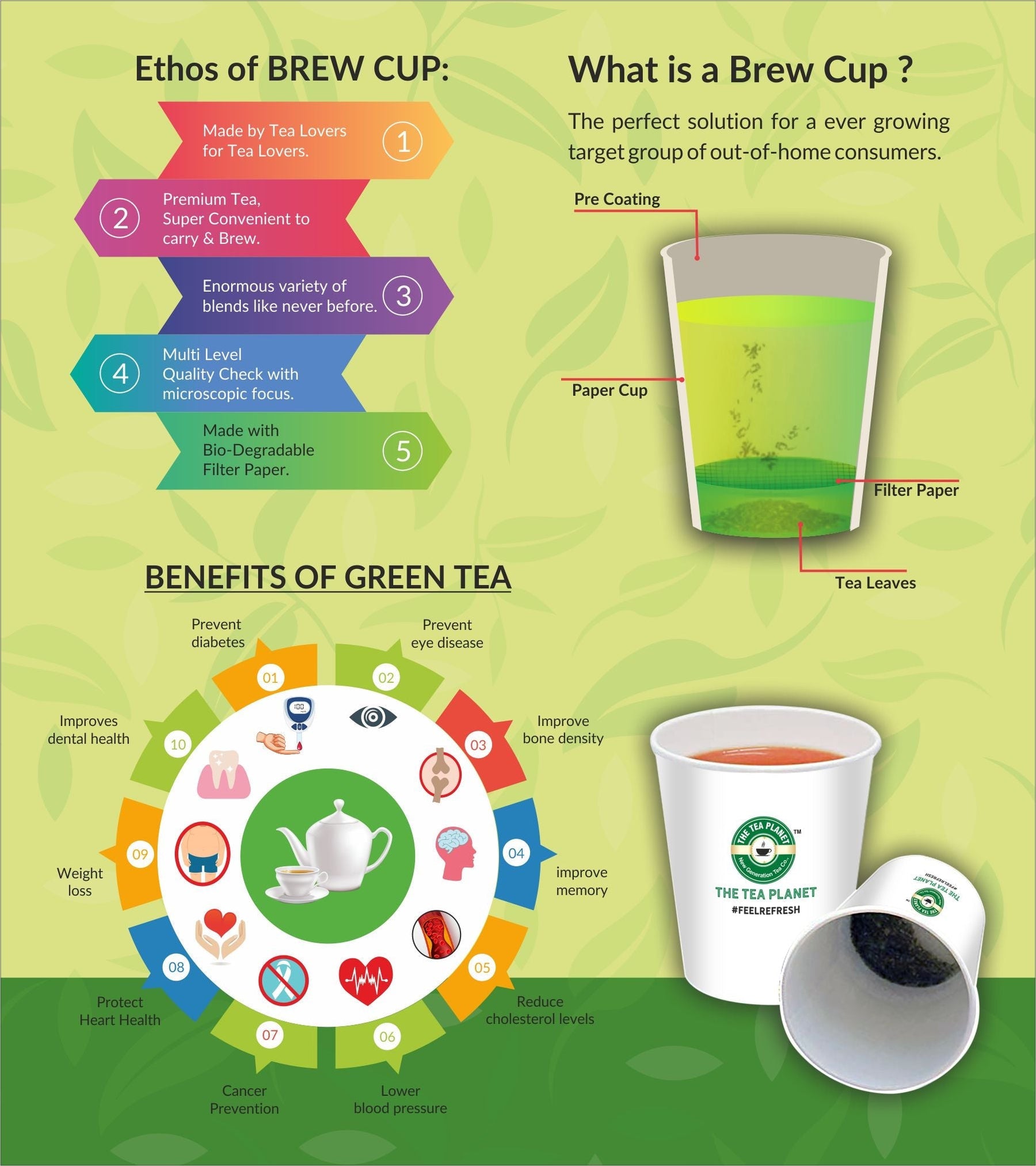 Raspberry Instant Green Tea Brew Cup - 20 cups
Ingredients :
Green Tea, Natural Permitted Flavor
Enjoy a burst of tropical fruit flavors and honey with the light, refreshing taste of Raspberry green tea. You get more of the goodness of green tea, and add natural raspberry flavors for a tropical twist. This delicious and naturally refreshing beverage can be enjoyed any time of the day with our brew cups!

Cups : 210 ML X 10 Cups per Jar
* Made by Tea Lovers for Tea Lovers
* Premium Tea, Super Convenient to carry & Brew.
*Enormous Variety of blends like never before.
*Multi Level Quality Check with microscopic focus.
* Made with Bio-Degradable Filter Paper.