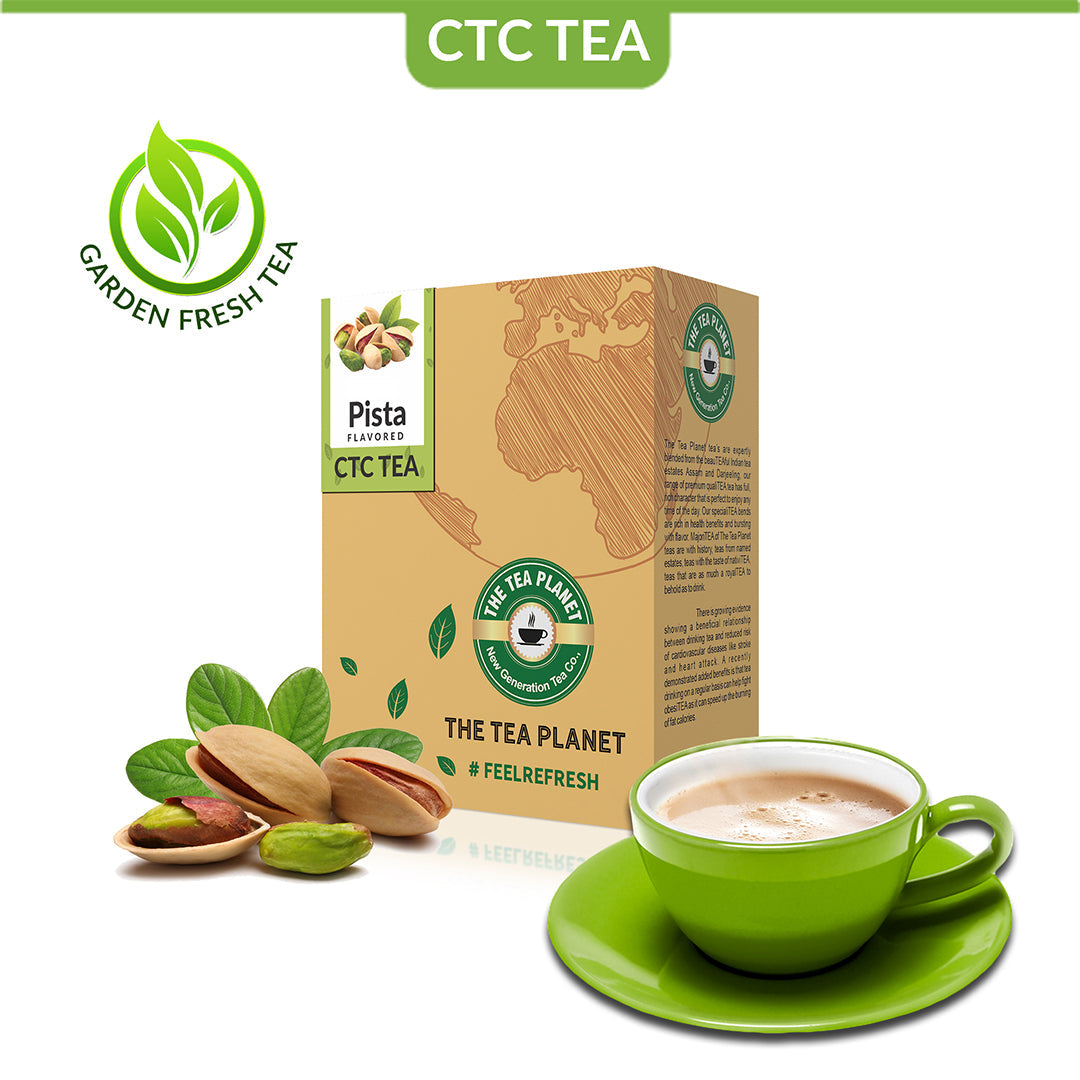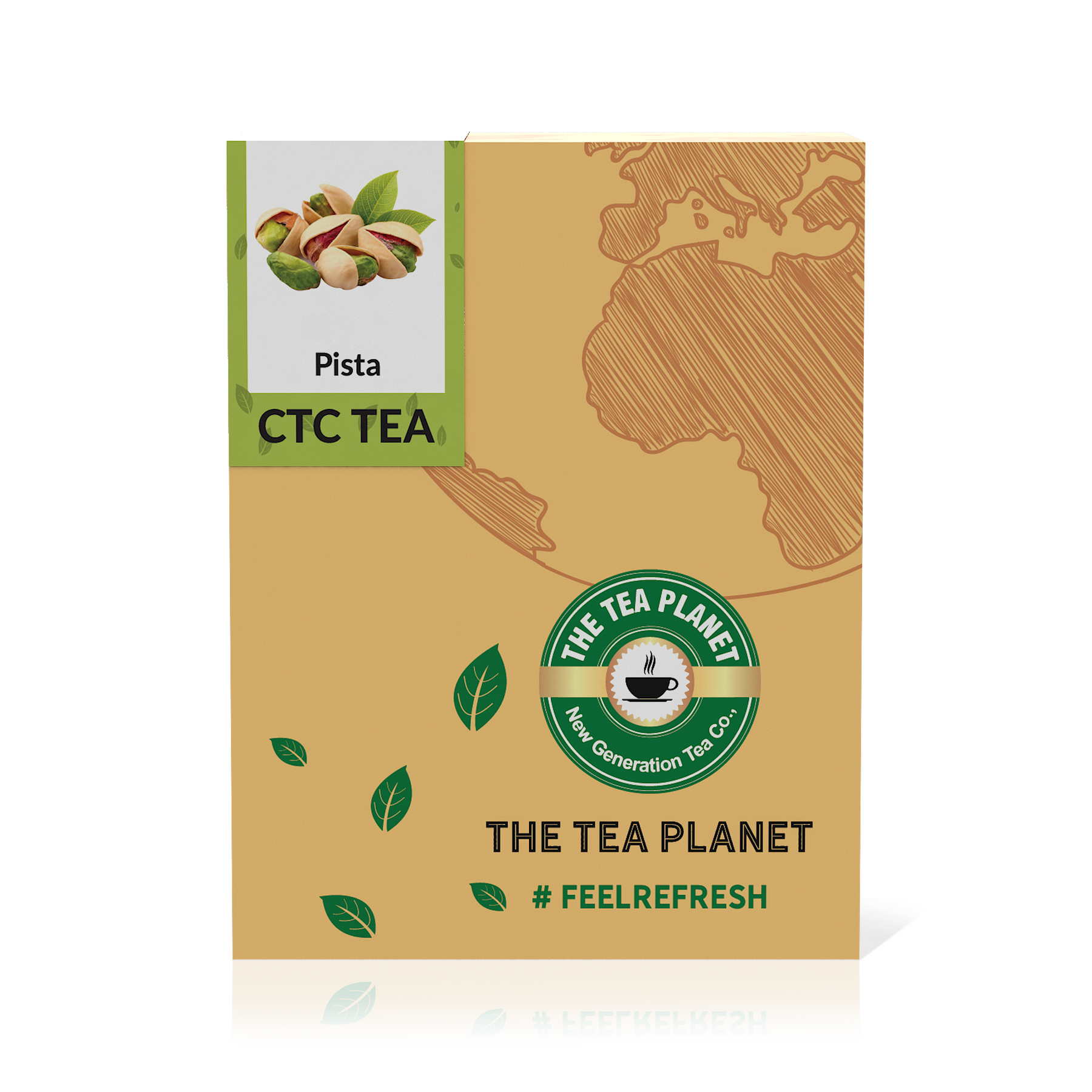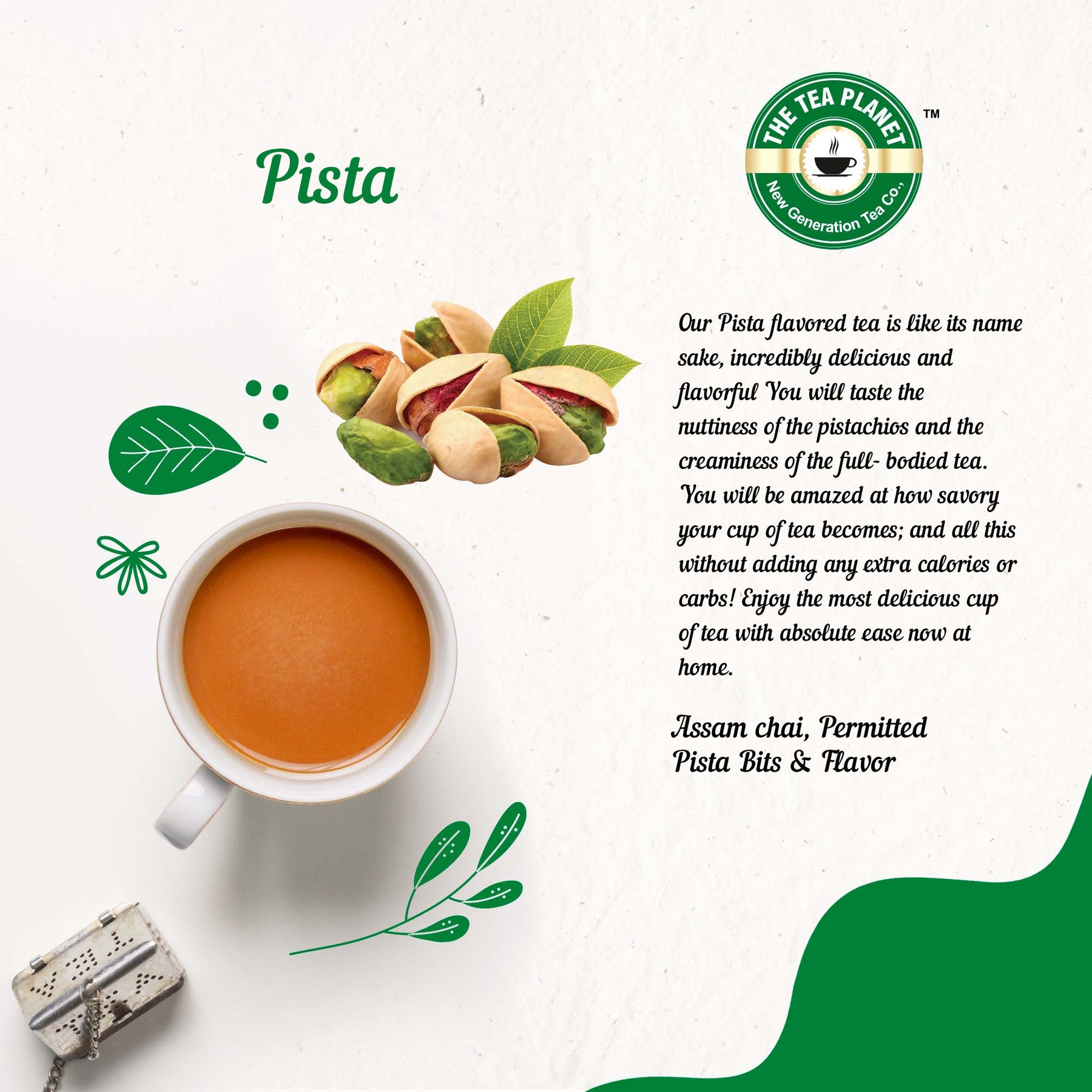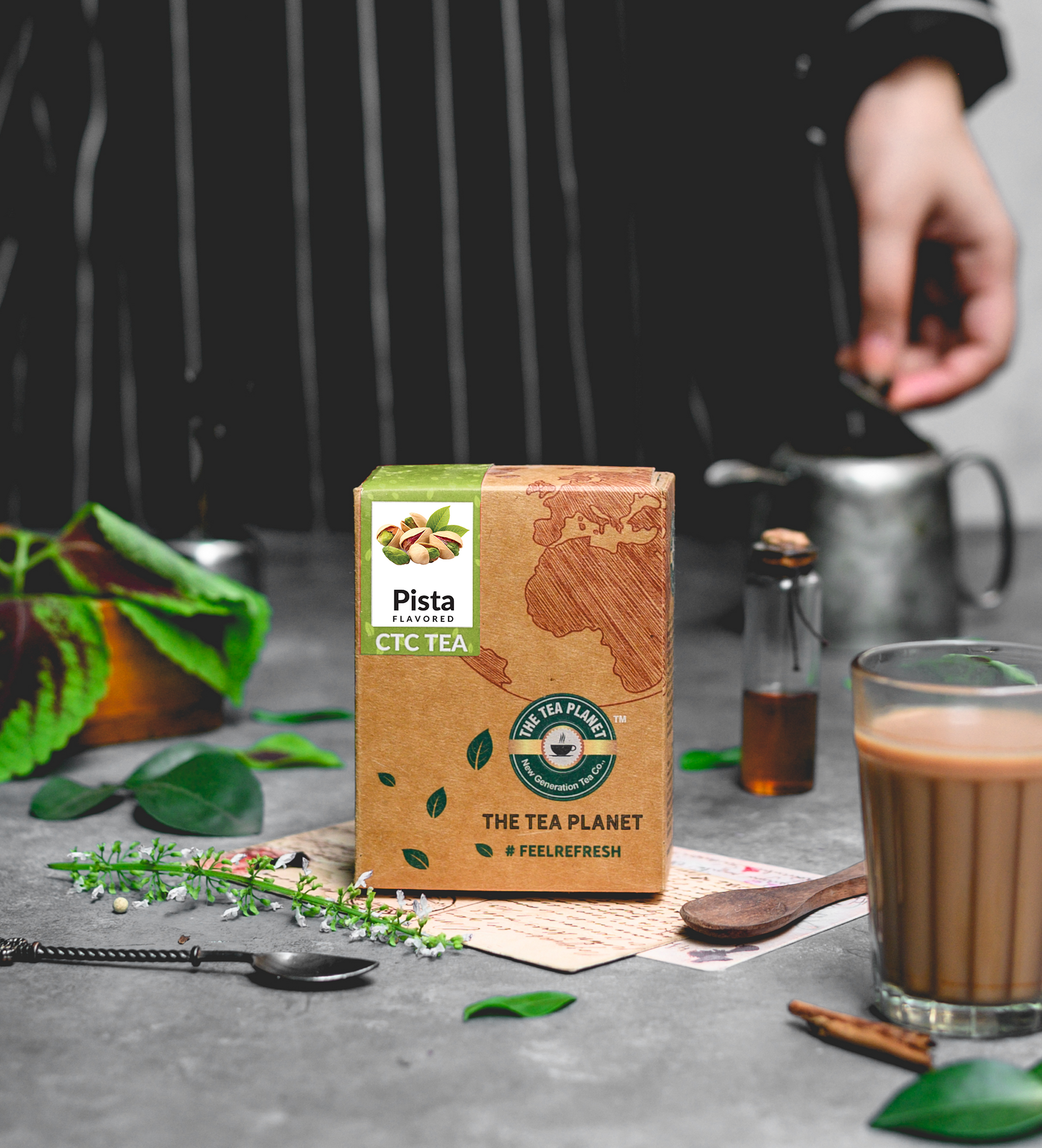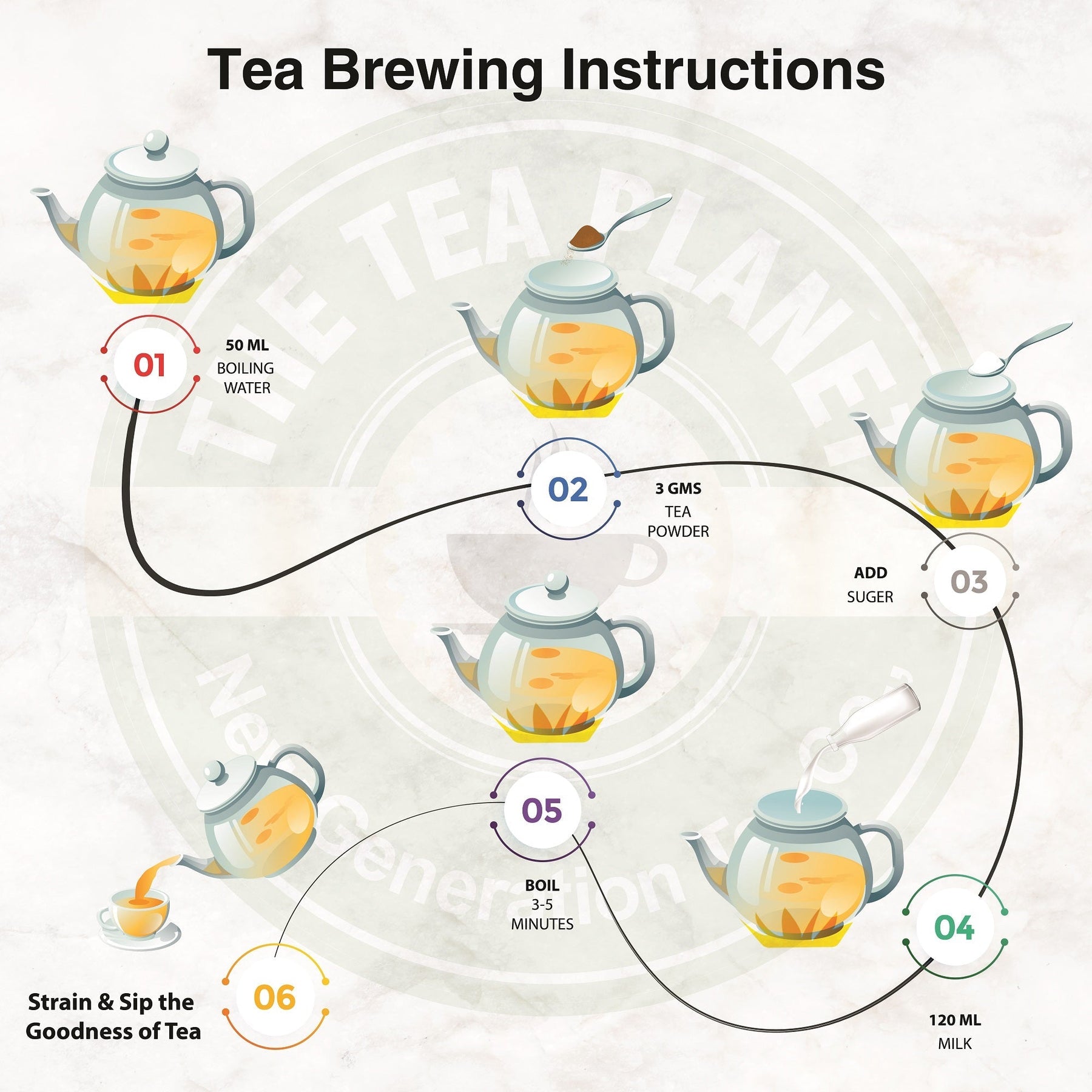 Pista Flavored CTC Tea - 400 gms
Our Pista flavored tea is like its namesake, incredibly delicious and flavorful! You will taste the nuttiness of the pistachios and the creaminess of the full- bodied tea. You will be amazed at how savory your cup of tea becomes; and all this without adding any extra calories or carbs! Enjoy the most delicious cup of tea with absolute ease now at home.
• Rich, almost full-bodied, smooth taste.
• Best quality black tea, straight from the tea estates.
• Just add warm water and sugar/honey to taste.
• Packaged in a freshness retaining container.
Ingredients : Assam chai, Permitted Pista Bits & Flavor.

Product Type : Tea Powder
Tea Hot Drink : Add 6 Gms of Tea Powder to 50 ML of Boiling Water, add Sugar, Add 120 ML Milk and then Boil for 3-5 Minutes.

Serving Size : 150 ML

Serves : 160-170 Cups.
- Seal the bag after opening.
- Avoid excessive heat or moisture.
- Avoid constant exposure to light.
- Avoid Cross Contamination.
*** PROPRIETARY FOOD