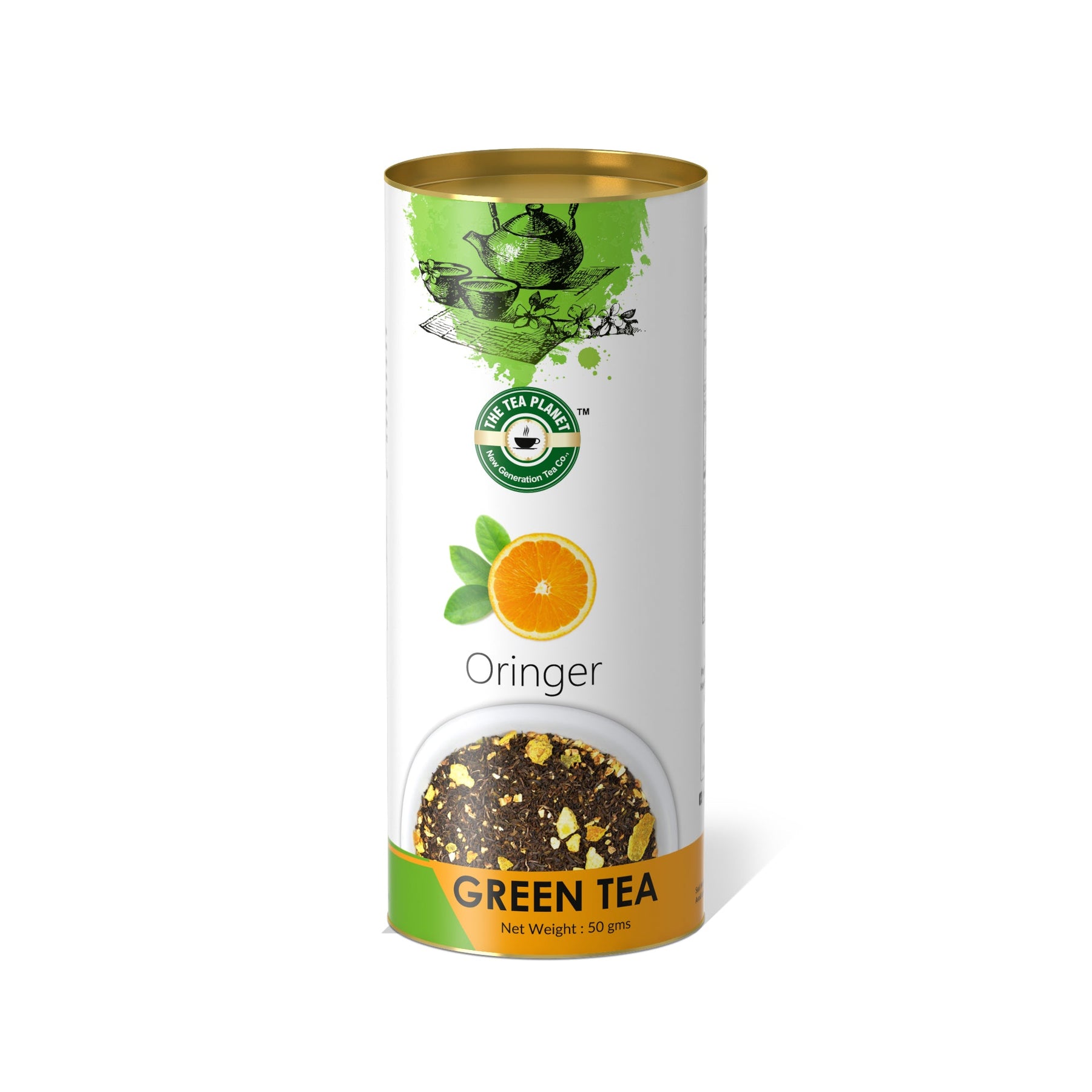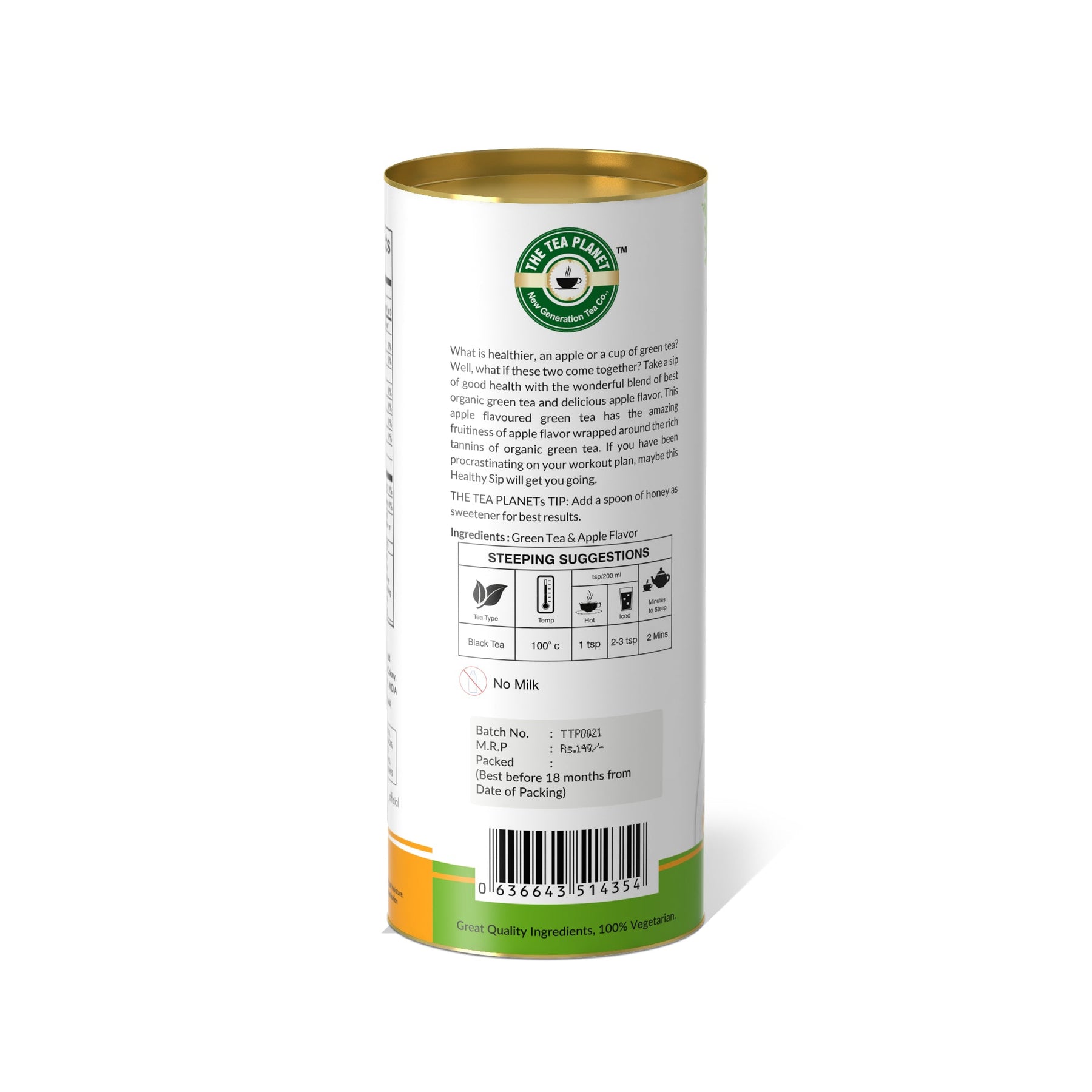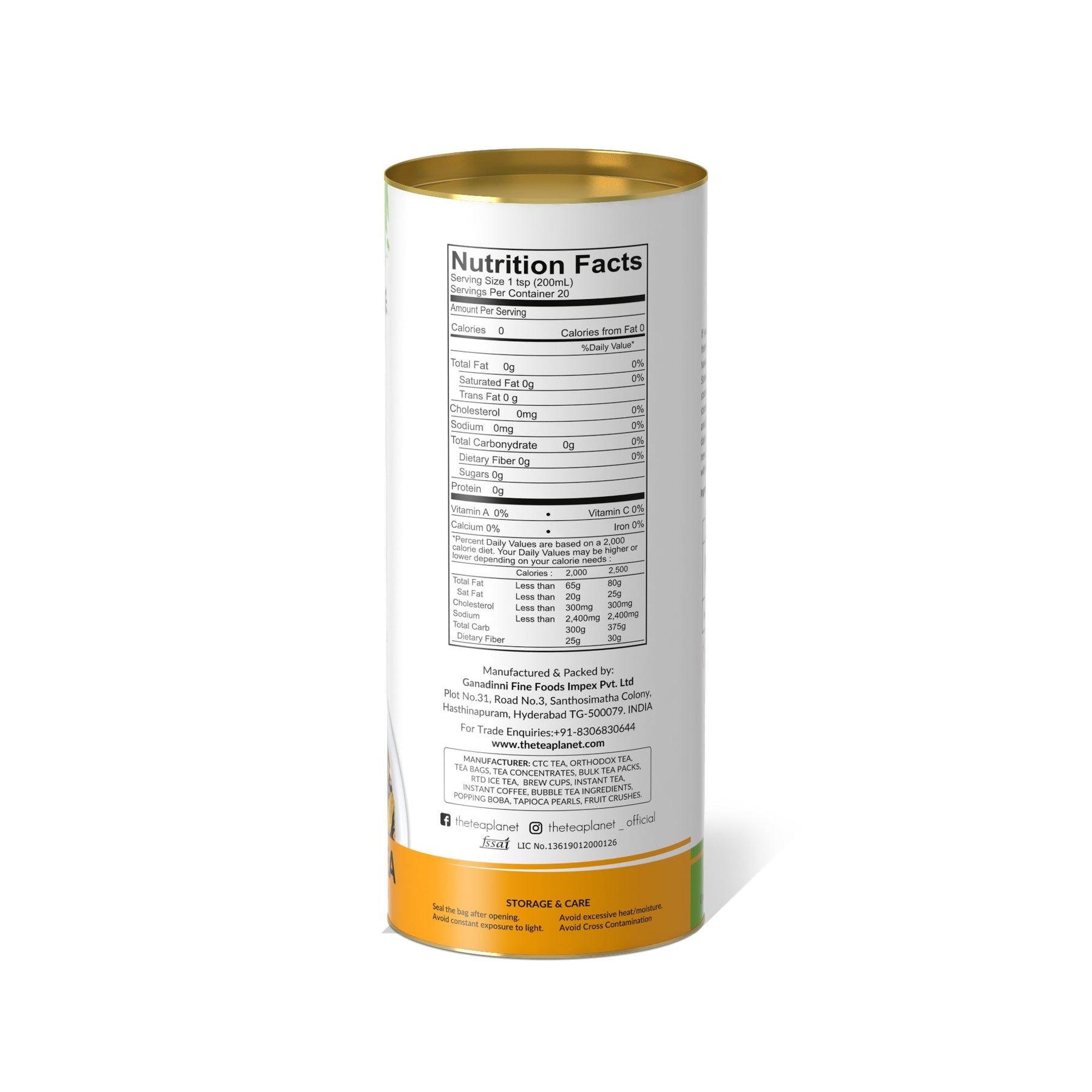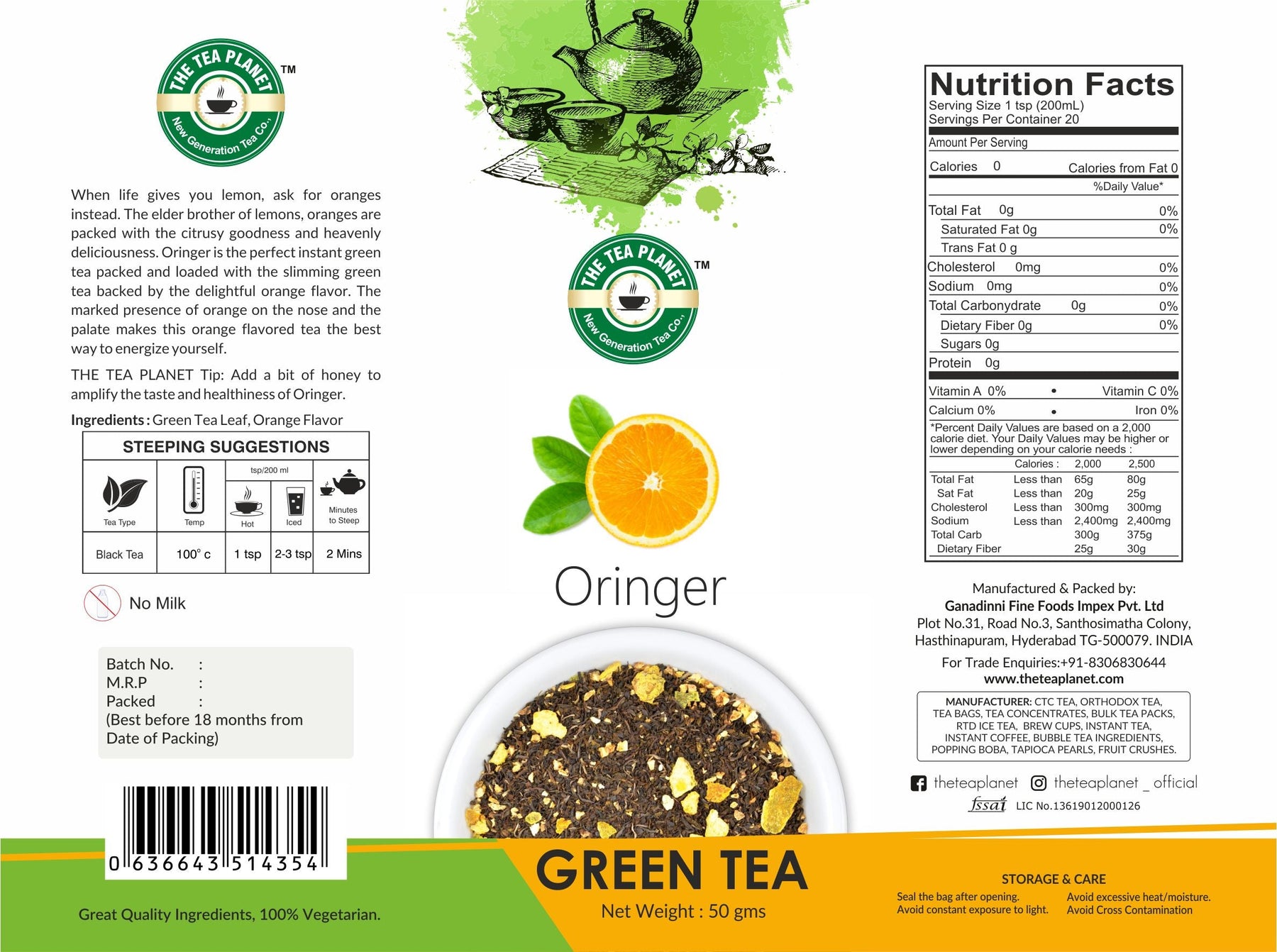 Oringer Orthodox Tea - 50 gms
When life gives you lemon, ask for oranges instead. The elder brother of lemons, oranges are packed with the citrusy goodness and heavenly deliciousness. Oringer is the perfect instant green tea packed and loaded with the slimming green tea backed by the delightful orange flavor. The marked presence of orange on the nose and the palate makes this orange flavored tea the best way to energize yourself.
 THE TEA PLANET Tip: Add a bit of honey to amplify the taste and healthiness of Oringer.