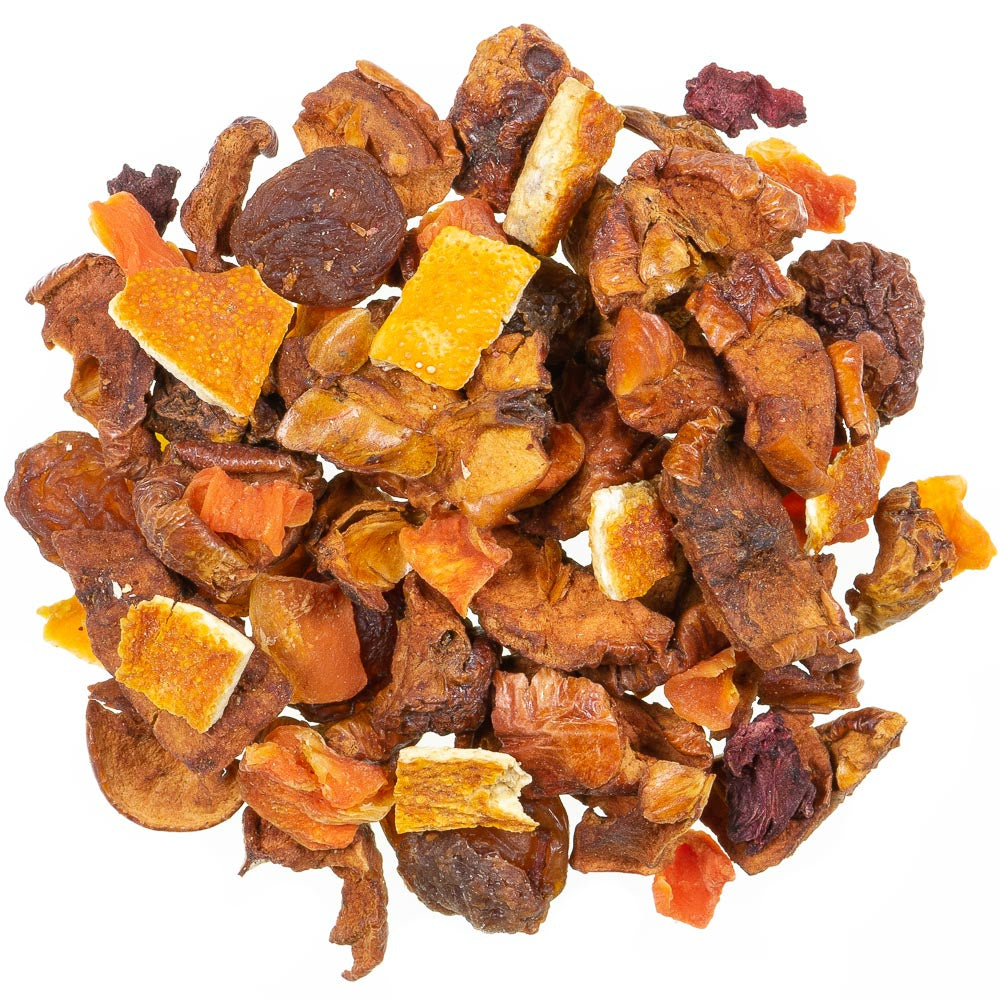 Organic Passion Fruit Orange Mild - 400 gms
Fruit teas are - strictly speaking - not tea, but aromatic drinks from dried plant parts. We use fruits or fruit pieces and herbs. We offer you these fruity refreshments in a great variety where everybody will find something. The specialties are drunk hot or cold – depending on the season or personal preference. There are also creations which are especially mild, as well as creations which have a tingling and sparkling effect. Make a choice!
Description:
with passion fruit orange taste
Ingredients:
Apple bits (apple*, acidifier: citric acid), raisins*, carrot bits*, beetroot bits*, natural fruit flavouring, orange peels*(4%), citrus oil*, passion fruit bits (apple puree concentrate*, passion fruit concentrate*, antioxidant: ascorbic acid)(0,5%)
*grown organically
Idea of Tea:
The maracuja was a little sceptical at first when we suggested it should unite with orange, hibiscus flowers and apple pieces. But it soon agreed that precisely this mixture makes this fruit tea combination simply irresistible. And what do you think?
Infusion Time:
8-10 Min
Infusion Temperature :
100 ° C
Quantity Of Tea:
1-2 Tsp.