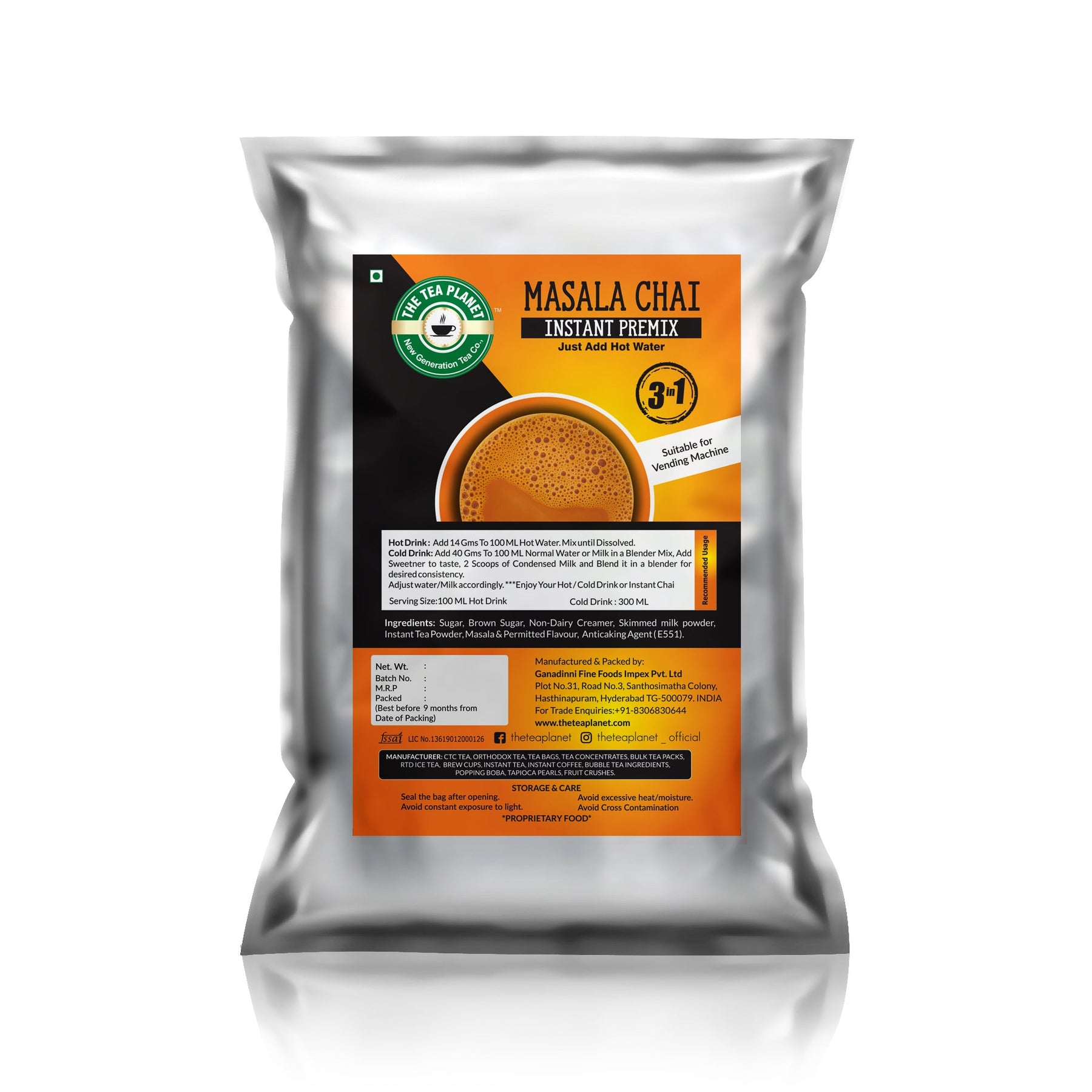 Masala Chai Instant Premix
The masala chai premix is a mixture of aromatic Indian spices, with numerous health benefits. We at Tea Planet have an extensive R&D and manufacturing facility to design and create instant teas as per customer specifications. Join us on a magical journey to discover your sip of luxury! To relish this amazing tea all you need to do is mix it in hot water.

"- Seal the bag after opening.
- Avoid excessive heat or moisture.
- Avoid constant exposure to light.
- Avoid Cross-Contamination.
*** PROPRIETARY FOOD"