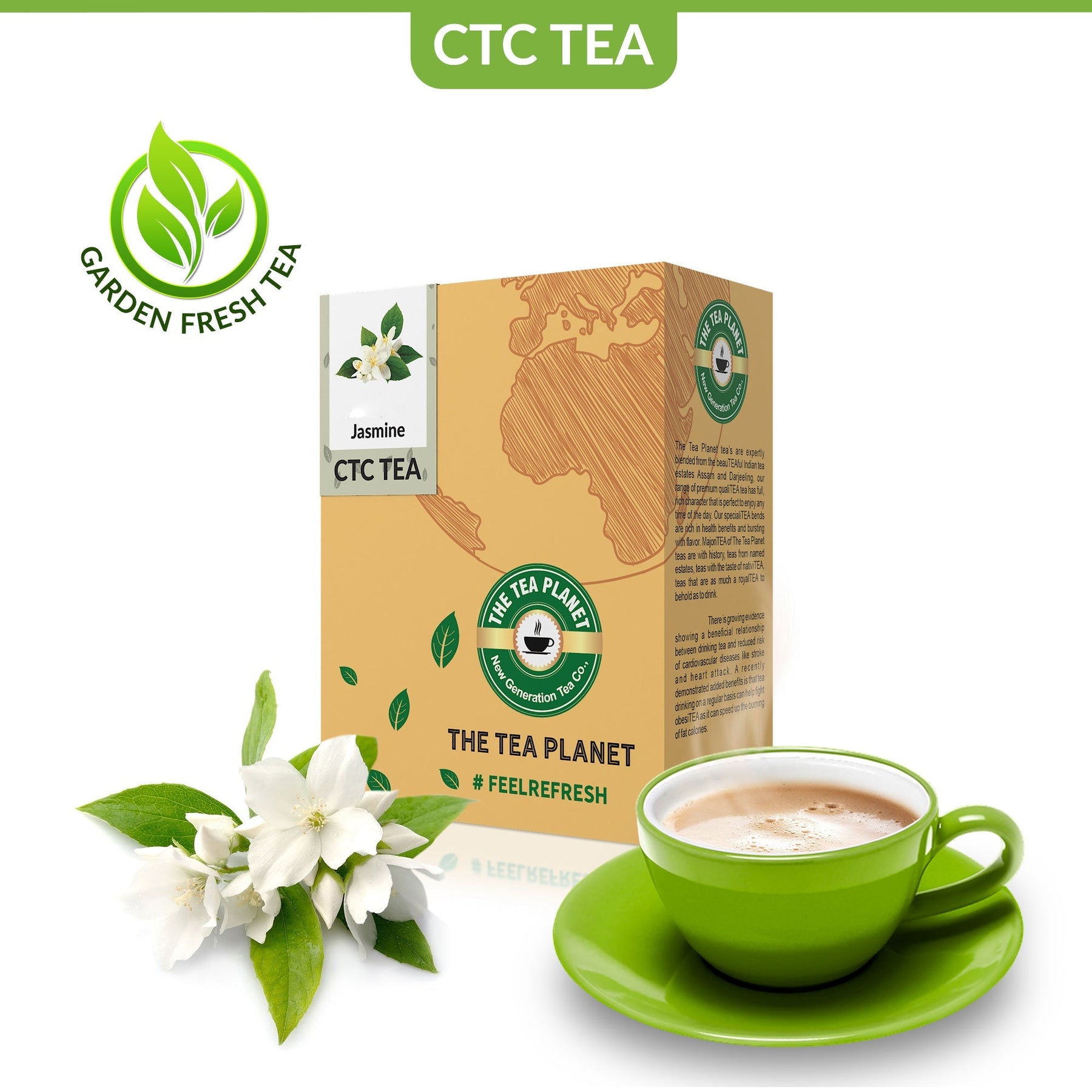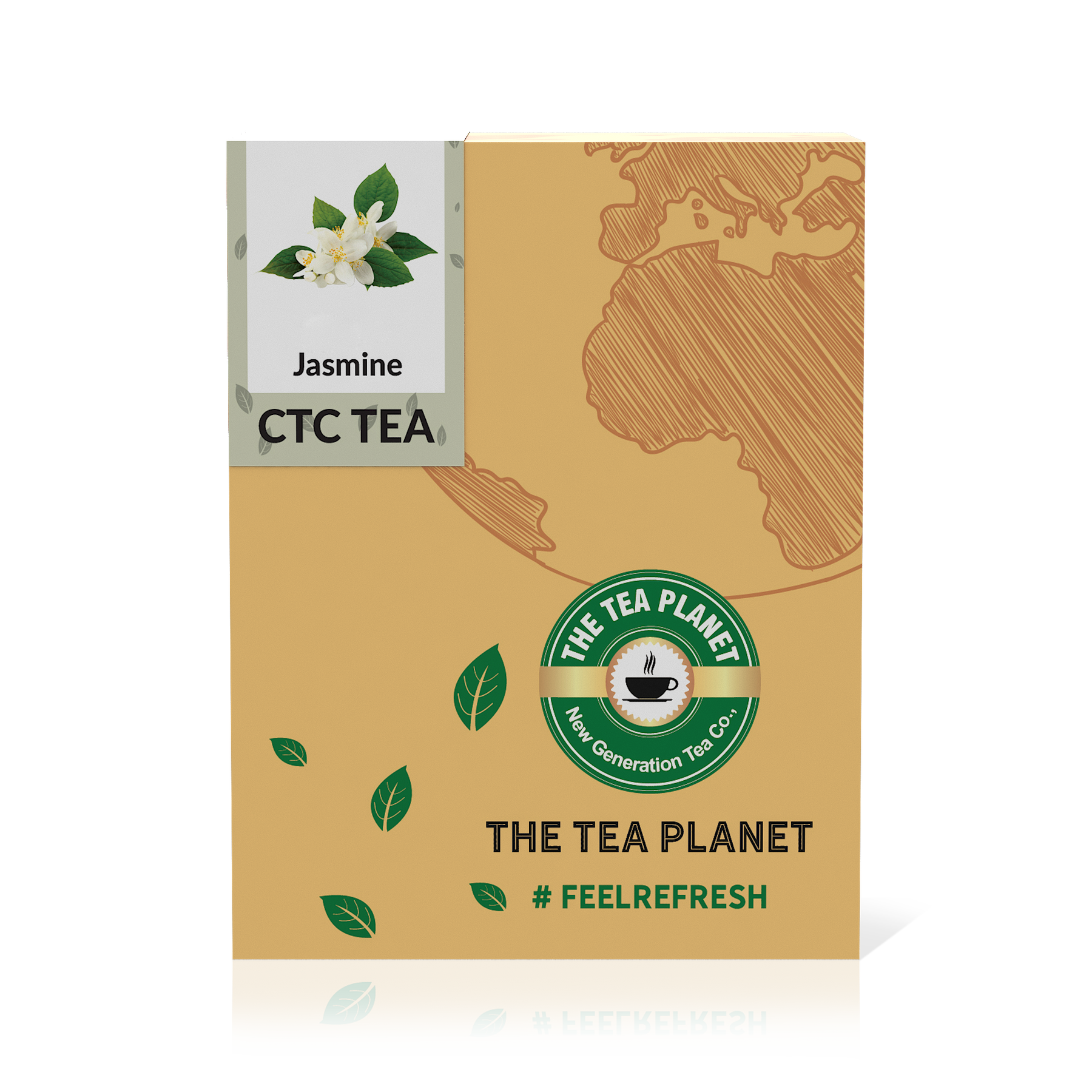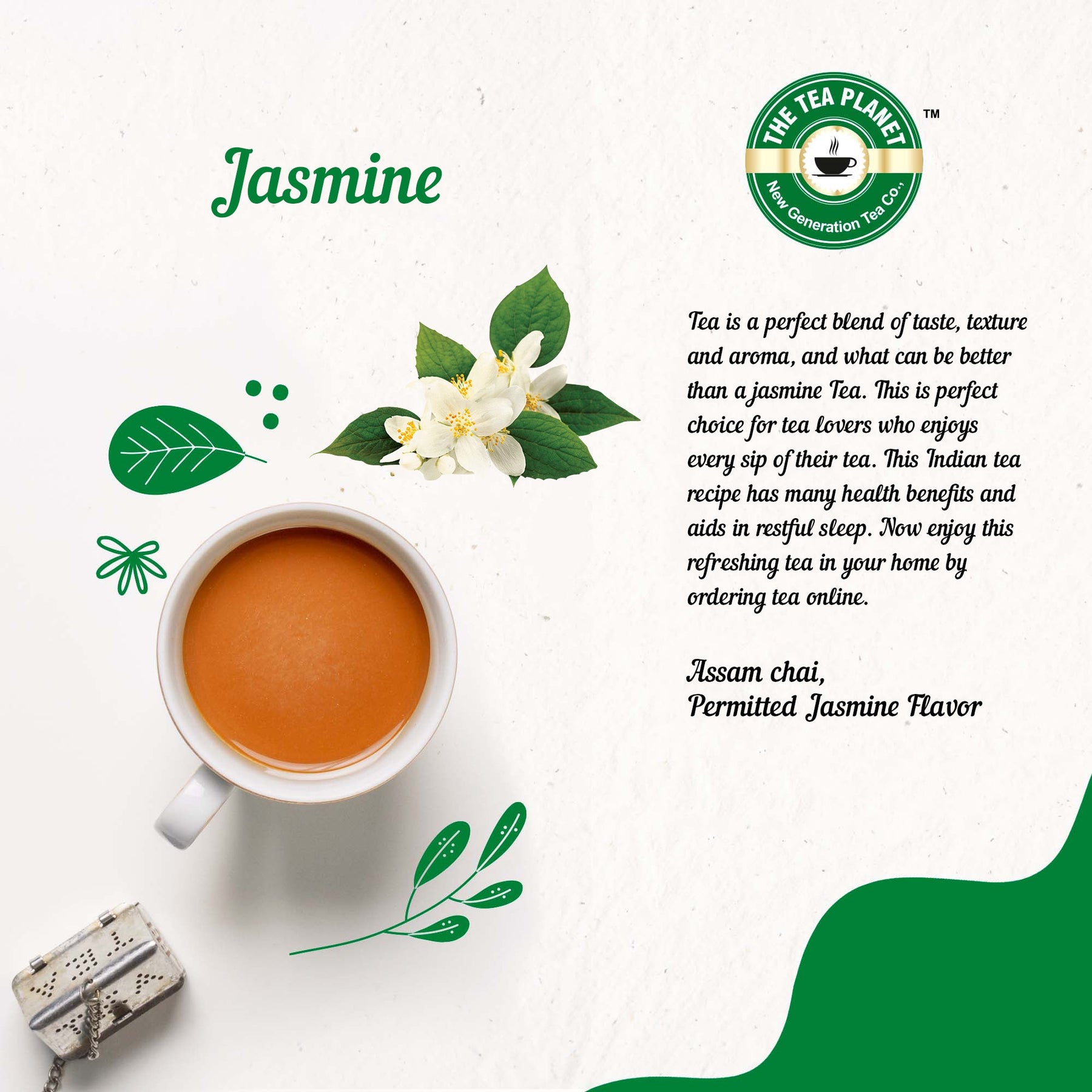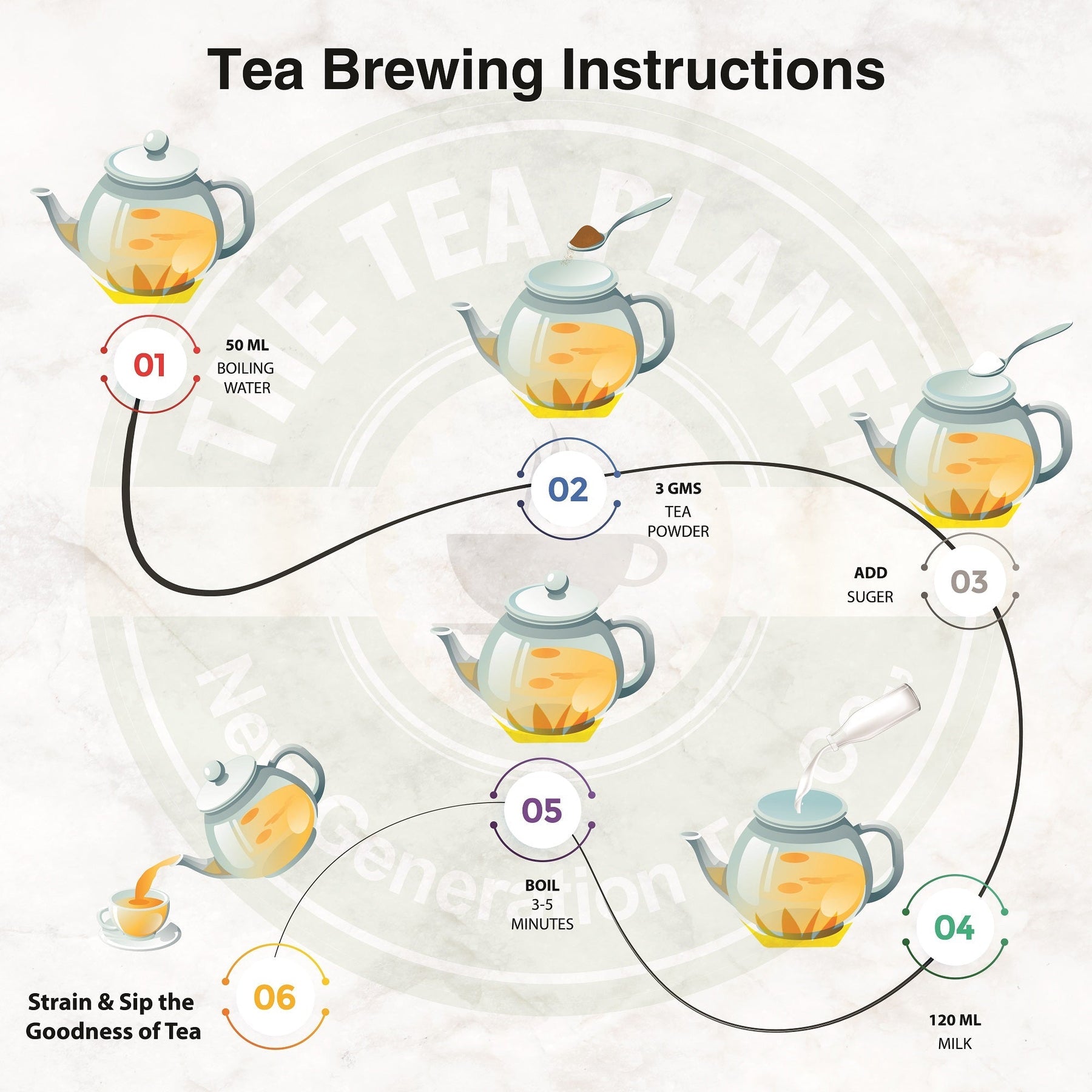 Jasmine Flavored CTC Tea - 400 gms
Tea is a perfect blend of taste, texture and aroma, and what can be better than a jasmine Tea. This is perfect choice for tea lovers who enjoys every sip of their tea. This Indian tea recipe has many health benefits and aids in restful sleep. Now enjoy this refreshing tea in your home by ordering tea online.
• Highly aromatic medium bodied tea blend.
• Best quality tea, straight from the tea estates.
• Perfect for Iced Tea & coolers.
• Elegant floral accents.
• Packaged in a freshness retaining container.
Ingredients : Assam chai, Jasmine Flavor.
Product Type : Tea Powder
Tea Hot Drink : Add 6 Gms of Tea Powder to 50 ML of Boiling Water, add Sugar, Add 120 ML Milk and then Boil for 3-5 Minutes.

Serving Size : 150 ML

Serves : 160-170 Cups.
- Seal the bag after opening.
- Avoid excessive heat or moisture.
- Avoid constant exposure to light.
- Avoid Cross Contamination.
*** PROPRIETARY FOOD