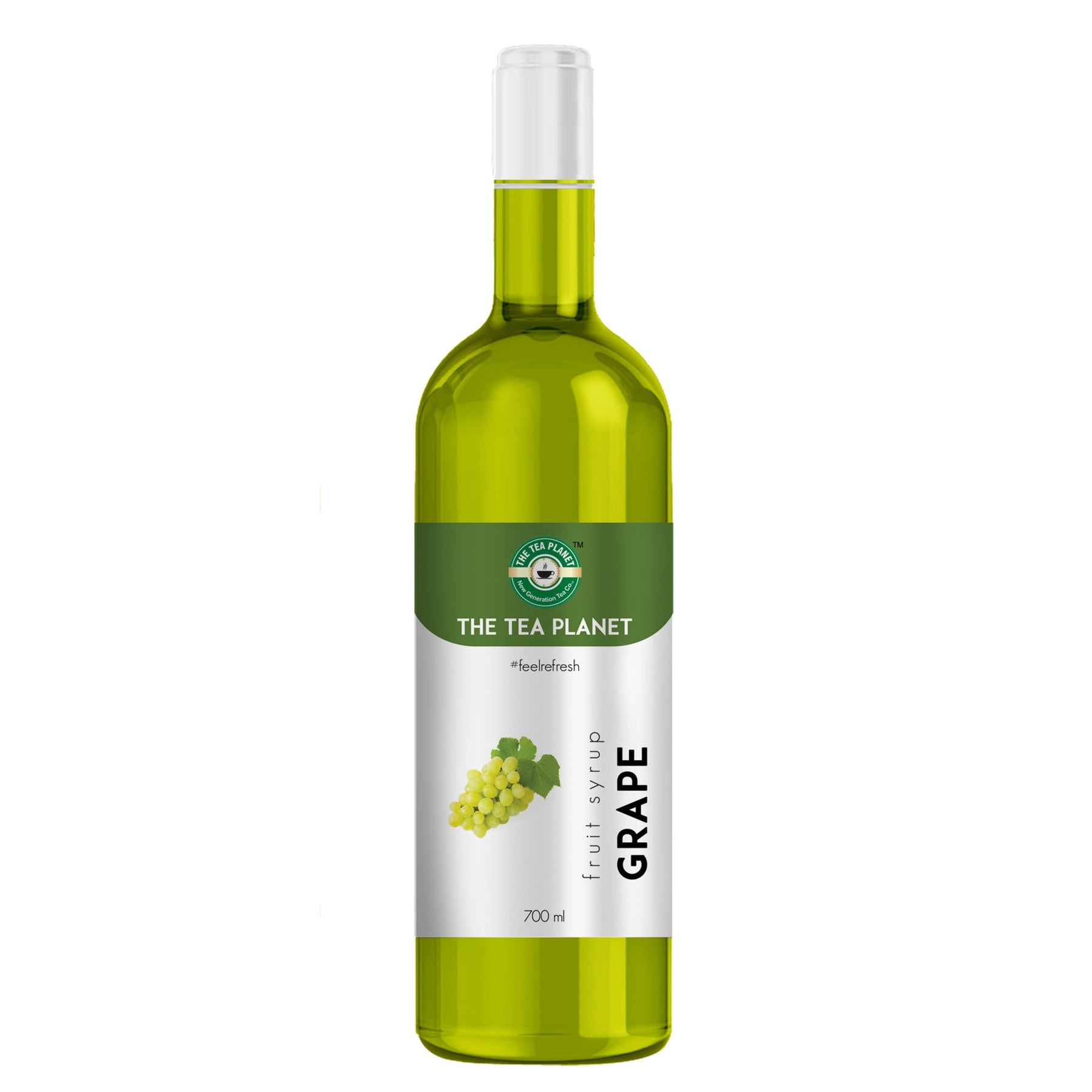 Grape Fruit Syrup - 700 ml
Since ancient times, Grapes have been enhancing our taste palettes with their exquisite sweetness. Tea Planet's Grape syrup is made from 100% natural grape flavor. It's delicious refreshing flavor will enhance any drink you add it to! Create amazing grape flavored sodas, mocktails, fruit punches. You can even use the syrup in baking. Check out other incredible flavors from our wide range of delicious syrups!
100% natural grape flavor.
Aesthetic green colour.
Create incredible party drinks.
The Tea Planet syrups provide a rich taste with high-quality ingredients.
Can be used to create drinks and can be used for baking.
Can be used for making custom drinks or as ice cream topping.
Suitable for: Coffee, Tea, Lemonades, Mock tails, Cocktails, Ice Creams, Smoothies, Frappe, Slushies, energy drinks & Desserts instantly in any beverage, for fast, convenient use with a pure flavor profile and balanced sweetness level.
Exceptional Consistency, Enhanced Taste, Highly Concentrated Syrup to achieve best taste in your applications.
Vegetarian - Vegan - Non GMO - Halal - Kosher - No High Fructose Corn Syrup.
Ingredients : Water, Sugar, Permitted Grape Flavour, Preservative (E 211, E 202), and Permitted Colour.
Recommended Use :  Ice Tea, Cocktail, Mocktail, Milk Shake, Smoothie.
Product Dimensions : 6cm ×  6cm ×  28cm | mm or Inches
Legal Disclaimer : Statements regarding dietary supplements have not been evaluated by the FDA and are not intended to diagnose, treat, cure, or prevent any disease or health condition.
Nutrition Facts:
----------------------------------------------------------------------------------------------------------------------------------------------