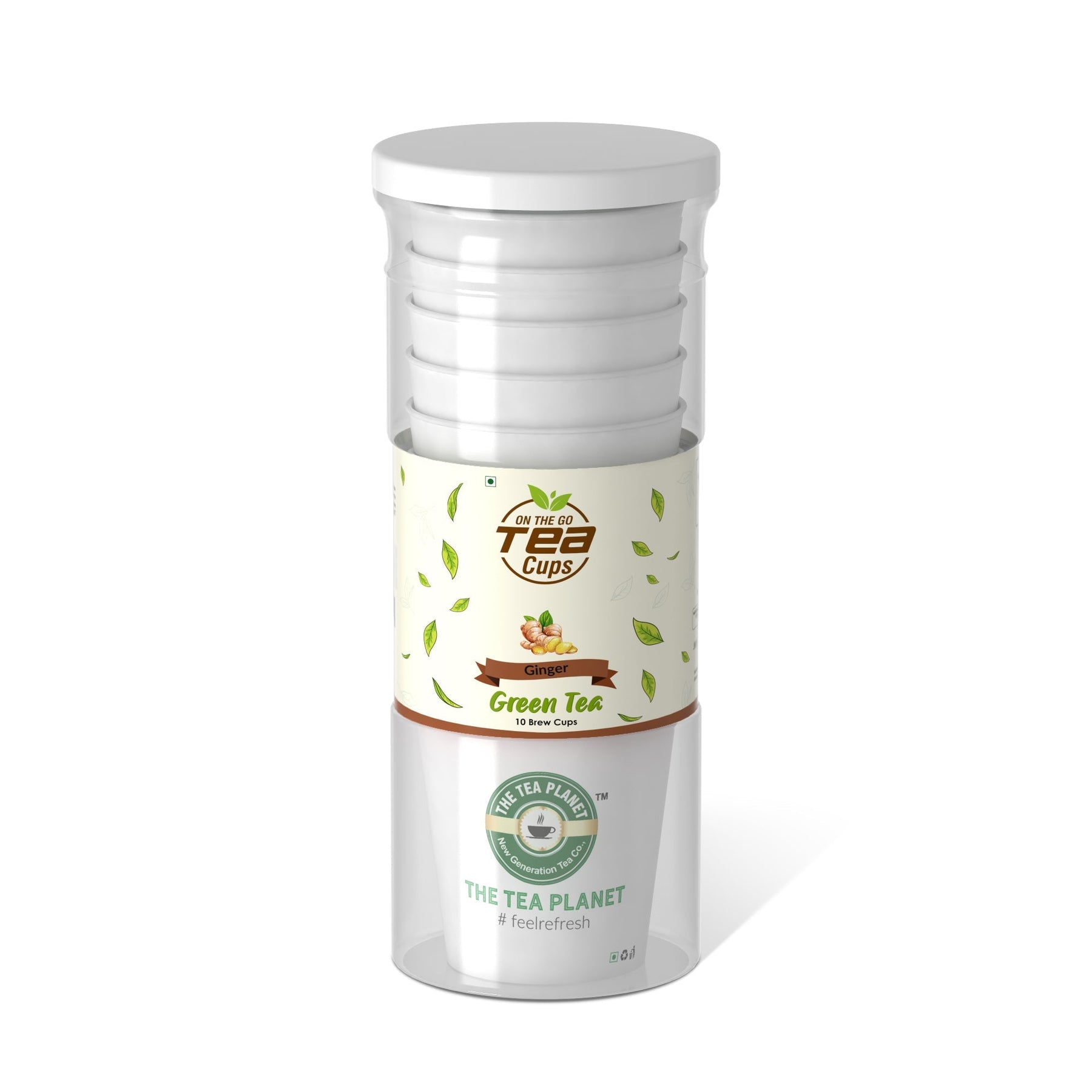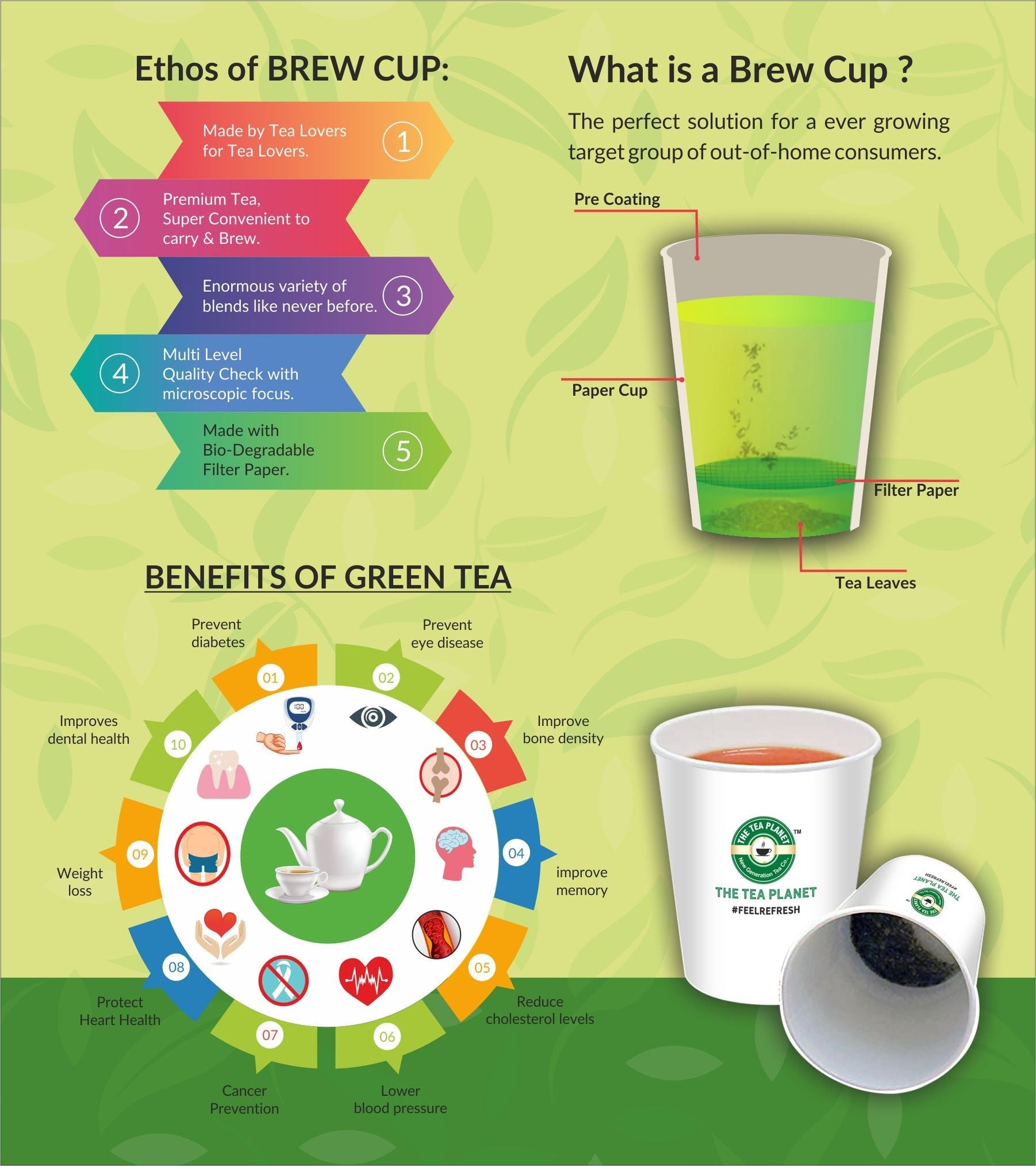 Ginger Instant Green Tea Brew Cup - 20 cups
Ingredients :
Green Tea & Ginger Bits

Nothing feels better than steaming hot cup of ginger and green tea when you have a cold. The warm and soothing ginger with earthy green tea is delicious with the right amount of zing. Create this delicious cup by adding just hot water to THE TEA PLANET innovative brew cup. Enjoy delicious tea on-the-go!

Cups : 210 ML X 10 Cups per Jar
* Made by Tea Lovers for Tea Lovers
* Premium Tea, Super Convenient to carry & Brew.
*Enormous Variety of blends like never before.
*Multi Level Quality Check with microscopic focus.
* Made with Bio-Degradable Filter Paper.