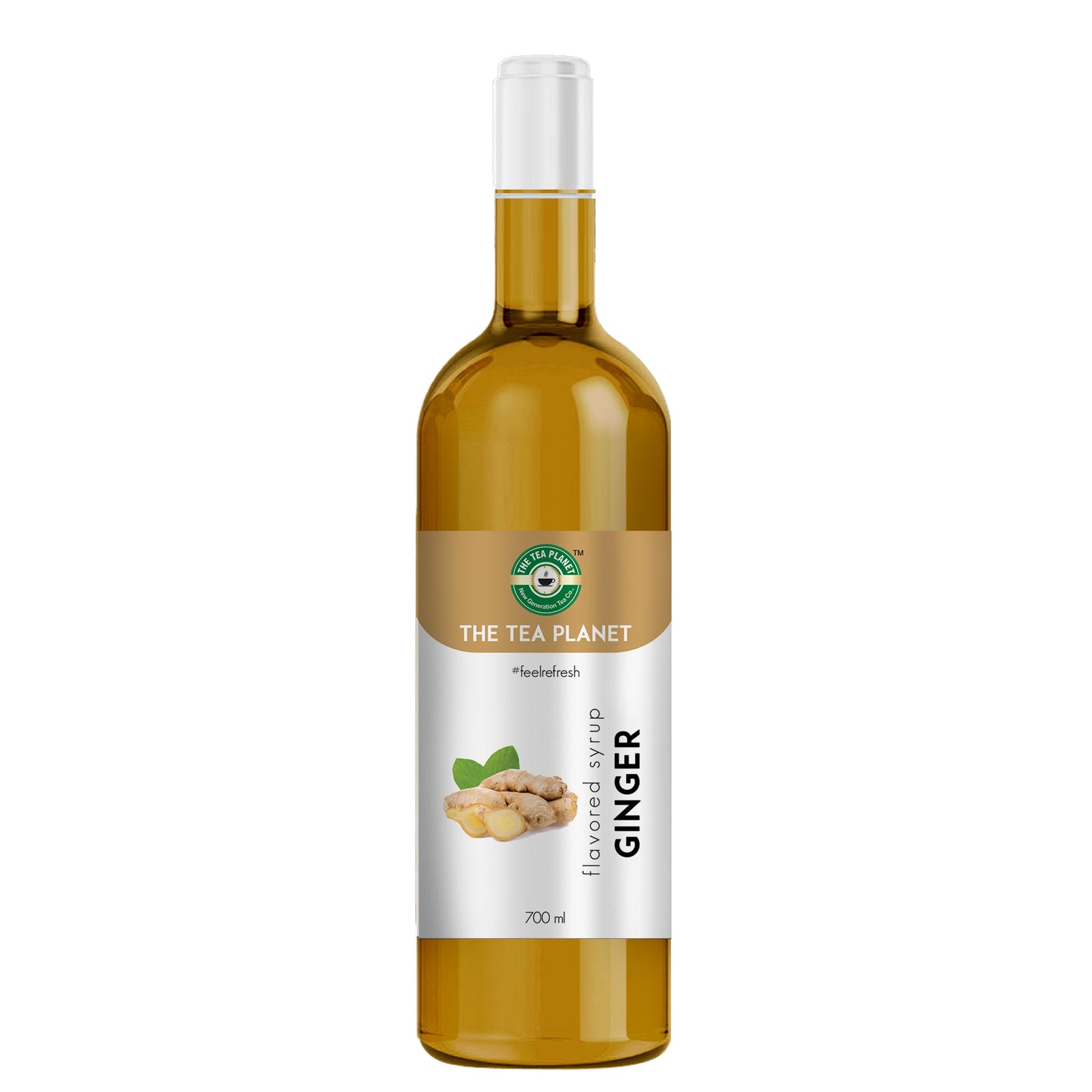 Ginger Flavored Syrup - 700 ml
Ginger flavours rocks the evening, be it winter or monsoon. Relish the warm aromatic flavour of the Ginger Twist right in your home. Beat the shivers with the strong punch of ginger in your hot tea. Drink it with milk or make it into a strong black tea. You'll love our highly concentrated, completely authentic flavors. It'll make a great addition to your bakery too! Use this syrup to add flavor to cakes, cookies, brownies, scones, and other tempting treats. Along with our premium syrups, we also offer sugar-free syrups to please your diverse tastes.
●  100% real flavor.
●  Gluten free.
●  Made from only the freshest and the best quality ingredients.

●  Can be used for making custom drinks or as ice cream topping.

●  Suitable for : Coffee, Tea, Lemonades, Mock tails, Cocktails, Ice Creams, Smoothies, Frappe, Slushies, energy drinks & Desserts instantly in any beverage, for fast, convenient use with a pure flavor profile and balanced sweetness level.
●  Exceptional Consistency, Enhanced Taste, Highly Concentrated Syrup to achieve best taste in your applications.

●  Vegetarian - Vegan - Non GMO - Halal - Kosher - No High Fructose Corn Syrup.