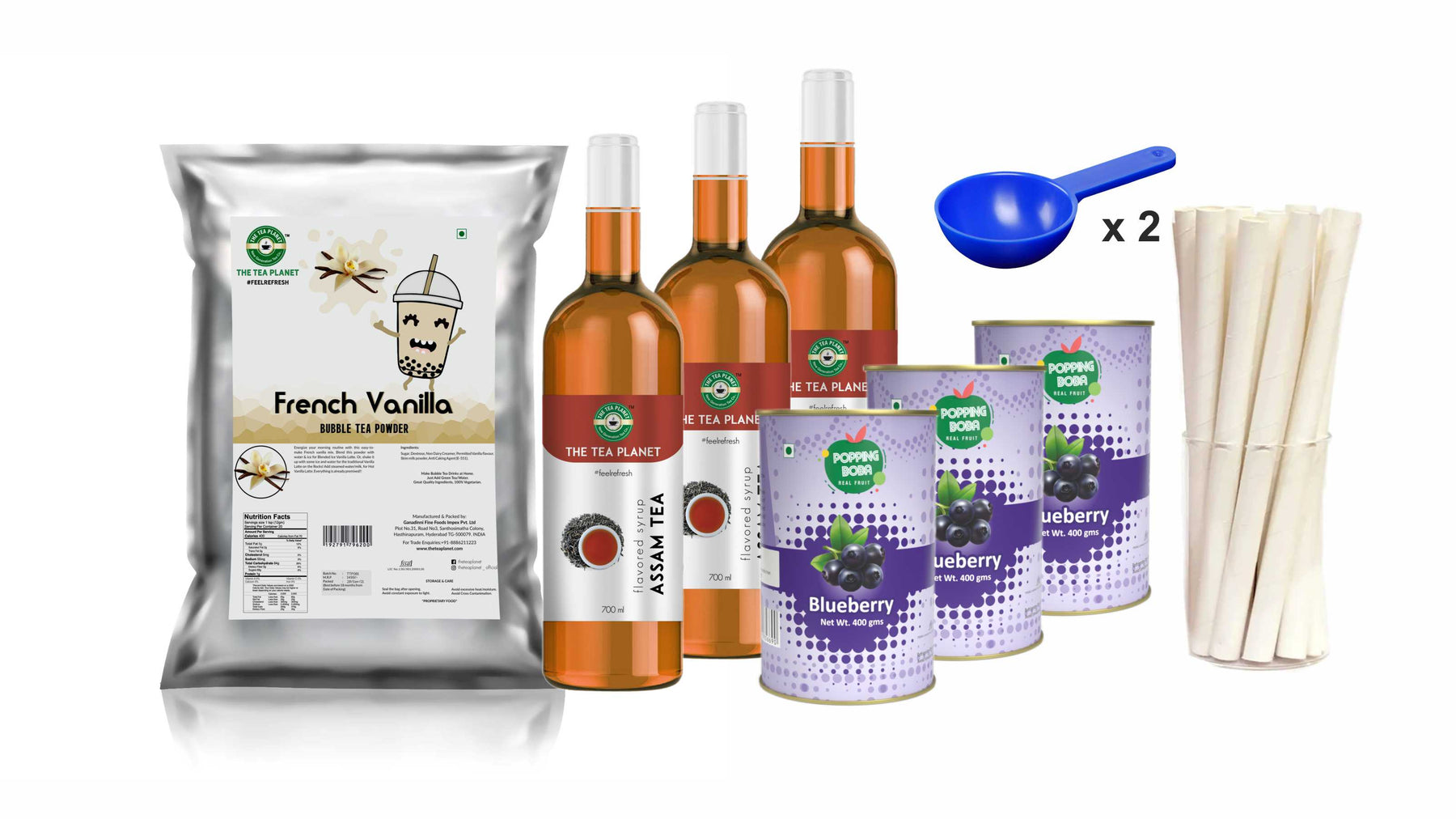 French Vanilla Exotic Milk Tea Starter Kit
Introducing our Bubble Tea Starter Kit for Cafe and Restaurant Owners, the perfect way to add a new and exciting drink option to your menu! This kit includes everything you need to get started with serving delicious and refreshing bubble tea drinks to your customers.
Inside the kit, you'll find high-quality ingredients like tapioca pearls, popping boba, tea concentrate, and a variety of milk based or fruit bubble tea premixes to create your own unique blends. The kit also includes a set of straws, a measuring cup, and a tea concentrate base to help you mix and blend your ingredients to perfection.
Our Bubble Tea Starter Kit is designed to make it easy and convenient for cafe and restaurant owners to add bubble tea to their menu. With this kit, you can experiment with different flavors and textures to create unique and delicious drinks that will keep your customers coming back for more.
Contents of the kit:
French Vanilla Bubble Tea Premix

- 1kg

Popping Boba - Blueberry

 - 400gm (3 units)

Tea Beverage Concentrate - 700ml (3 units)

Measuring spoons (2 pieces)

Straws (70 pieces)
Whether you're a bubble tea lover looking to try something new, or a café or restaurant owner looking to add a unique and delicious drink option to your menu, our French Vanilla Exotic Milk Tea Starter Kit
 is the perfect way to create a refreshing and tasty drink experience. Try it out today and enjoy the delicious taste of watermelon milk bubble tea!