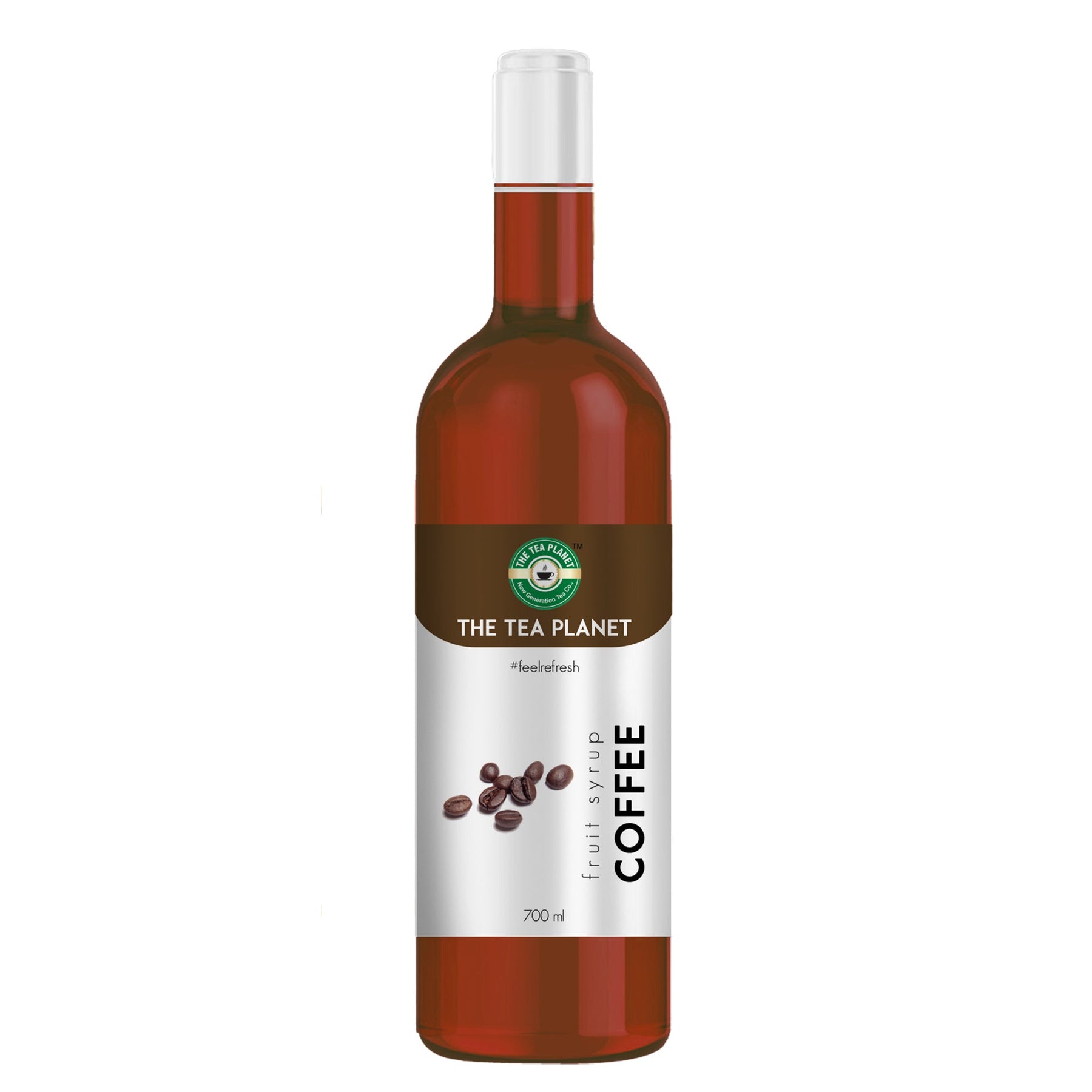 Coffee Flavored Syrup - 700 ml
Do you have OCD?? Obsessive Coffee Disorder!! Then we have a perfect fix for you. Nothing can replace sleep, but coffee can do it best. This coffee syrup can be used to flavor alcoholic and non-alcoholic drinks, cakes or used as an ice cream topping. Use this select flavor in your morning coffee, afternoon mocha or happy hour cocktail!!
Coffee made from only the freshest and the best quality ingredients.
Can be used for making custom drinks or as ice cream topping.
Store In A Cool And Dry Place.
Tastes best when mixed with milk or water or used as a topping for ice creams, faloodas,
Suitable for: Coffee, Tea, Lemonades, Mock tails, Cocktails, Ice Creams, Smoothies, Frappe, Slushies, energy drinks & Desserts instantly in any beverage, for fast, convenient use with a pure flavor profile and balanced sweetness level.
Exceptional Consistency, Enhanced Taste, Highly Concentrated Syrup to achieve best taste in your applications.
Vegetarian - Vegan - Non GMO - Halal - Kosher - No High Fructose Corn Syrup.
Ingredients : Water, Sugar, Permitted Coffee Flavour, Preservative (E 211, E 202), and Permitted Colour.
Recommended Use : Milk Shake, Lattes, Coffee Hot / Cold.
Product Dimensions: 6cm ×  6cm ×  28cm | mm or Inches
Legal Disclaimer : Statements regarding dietary supplements have not been evaluated by the FDA and are not intended to diagnose, treat, cure, or prevent any disease or health condition.
Nutrition Facts:

----------------------------------------------------------------------------------------------------------------------------------------------