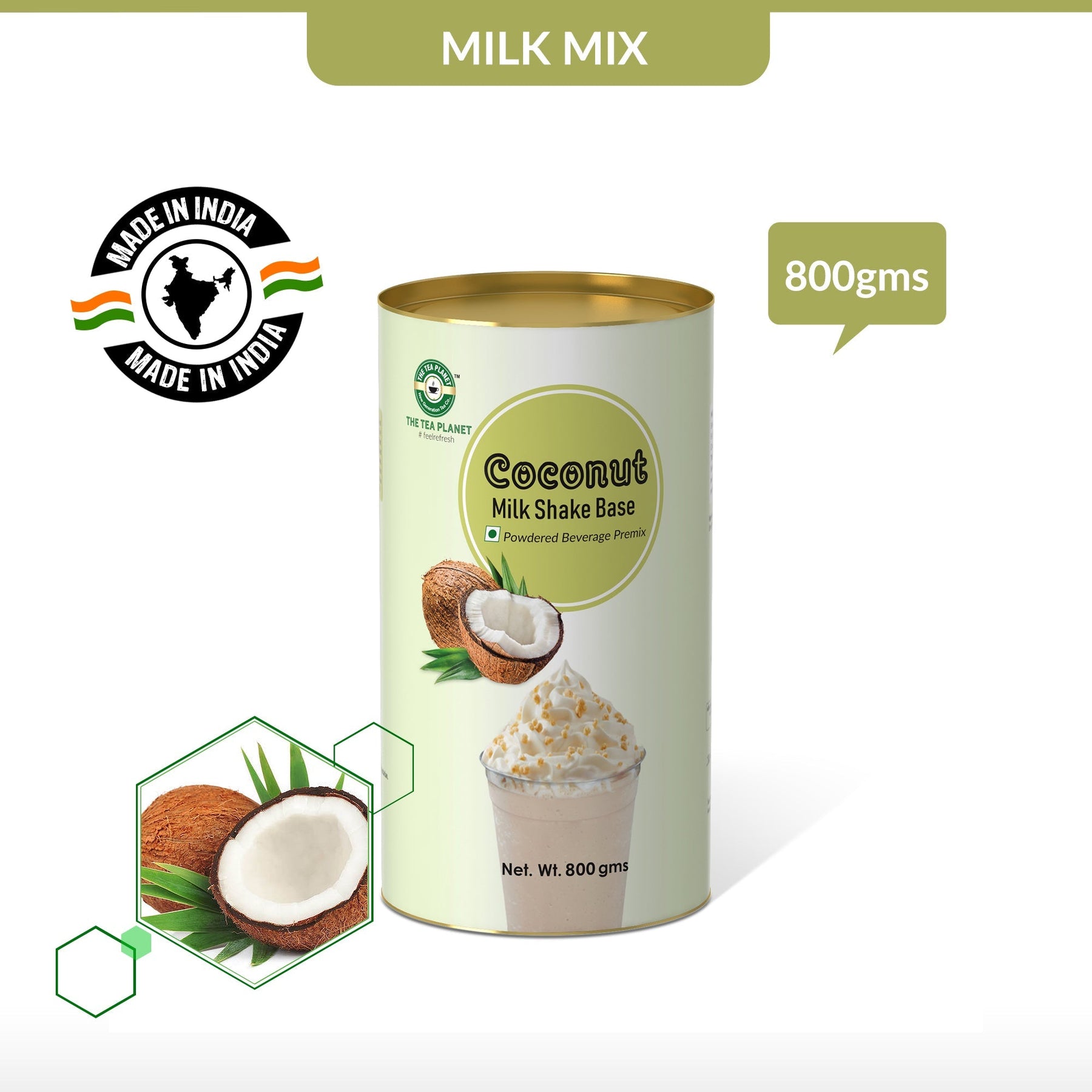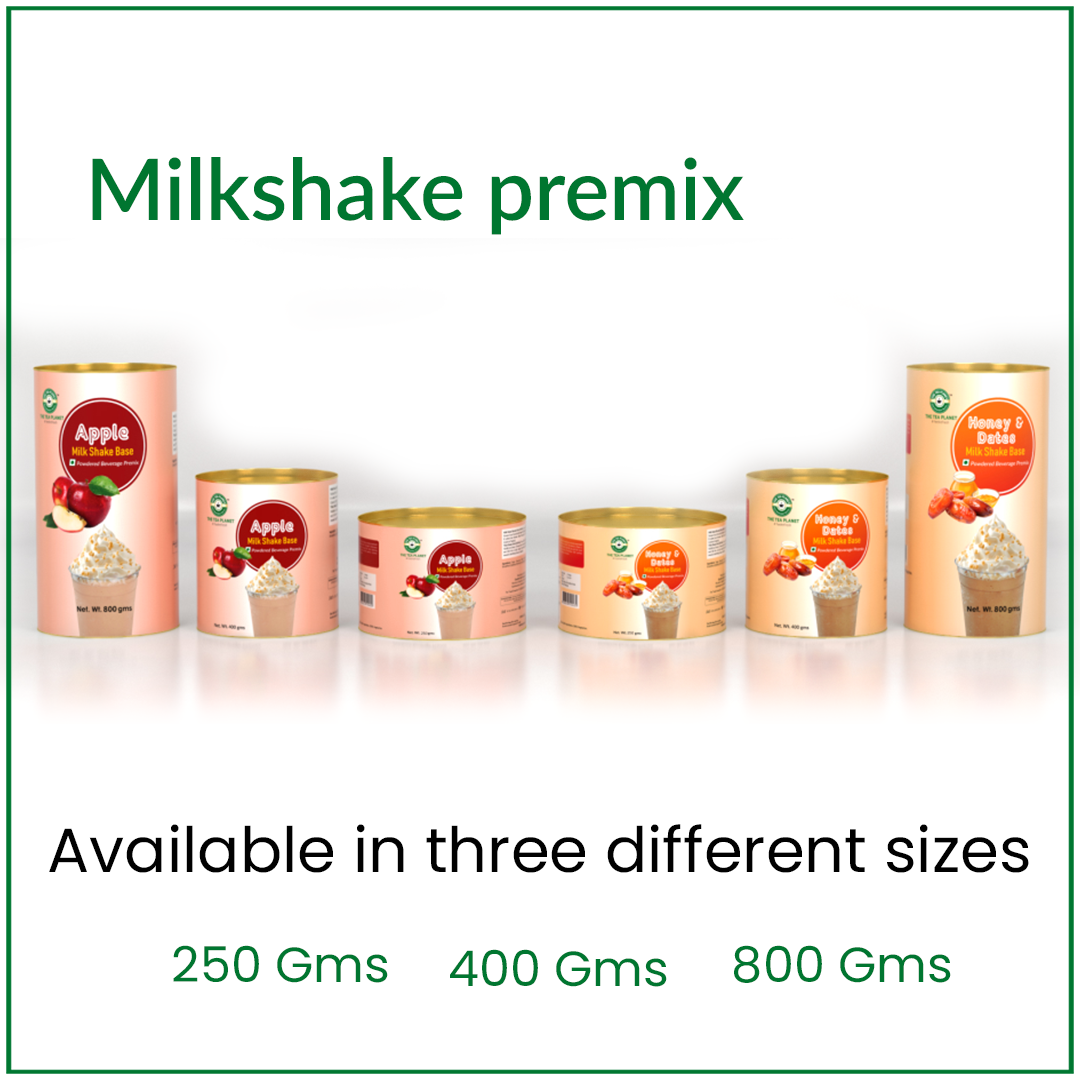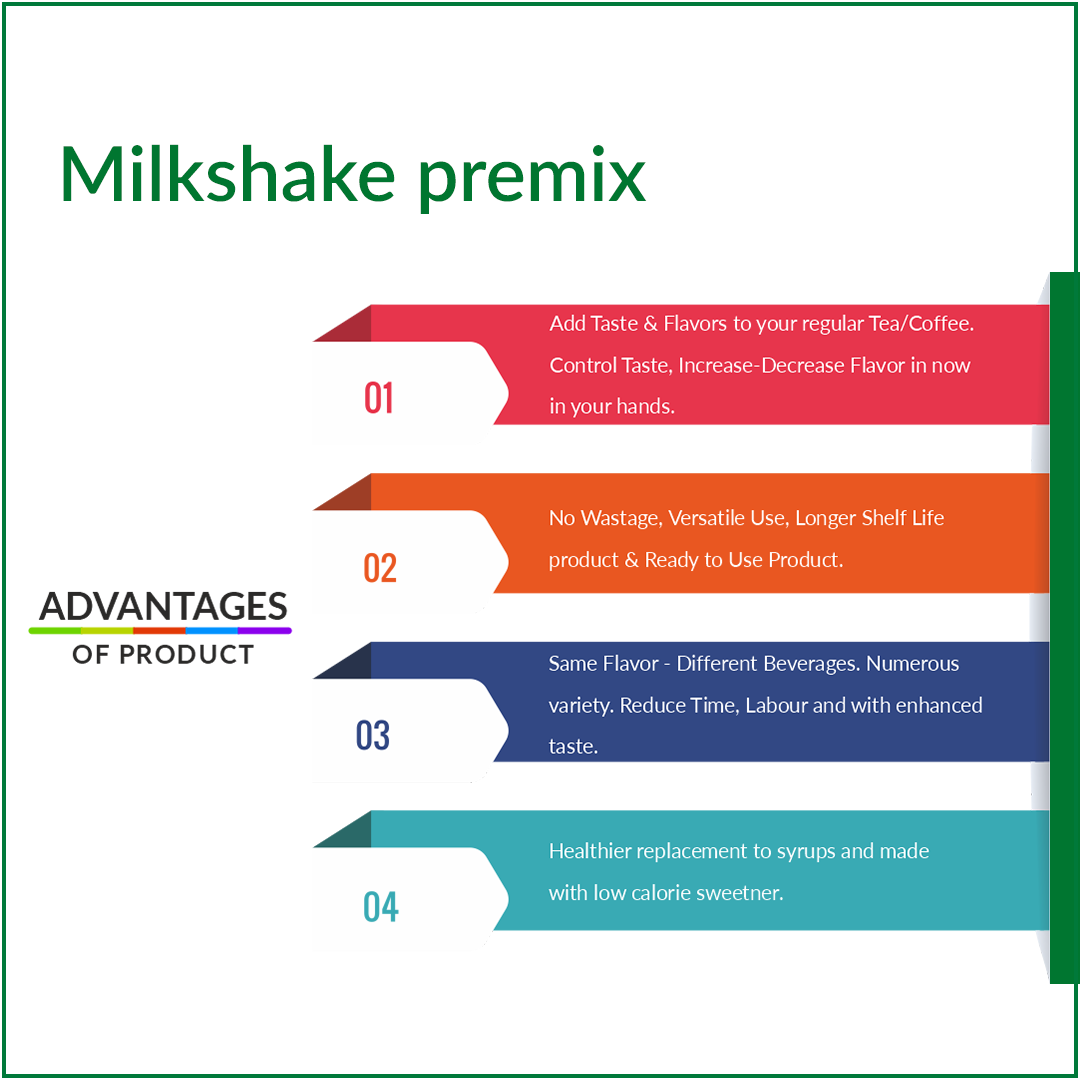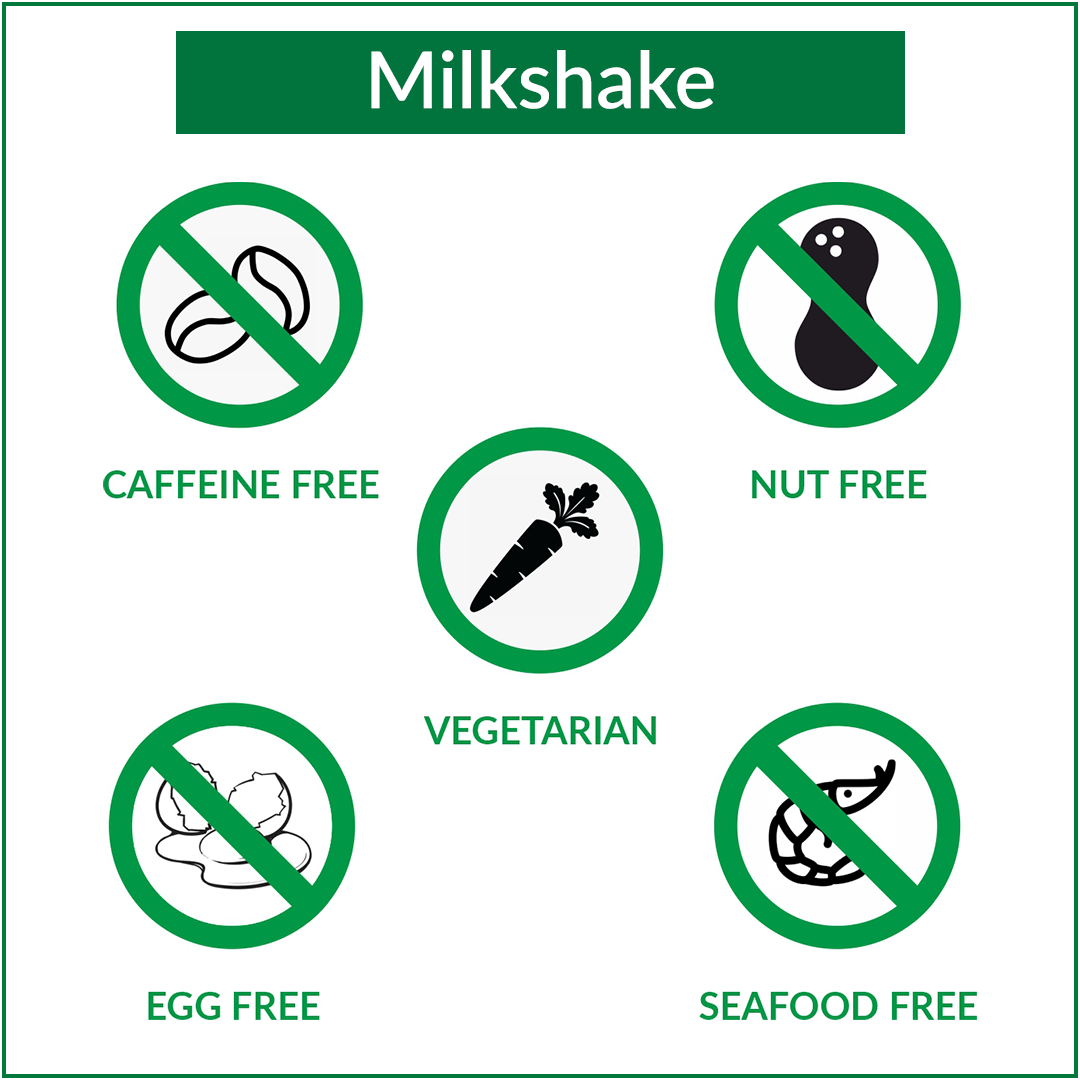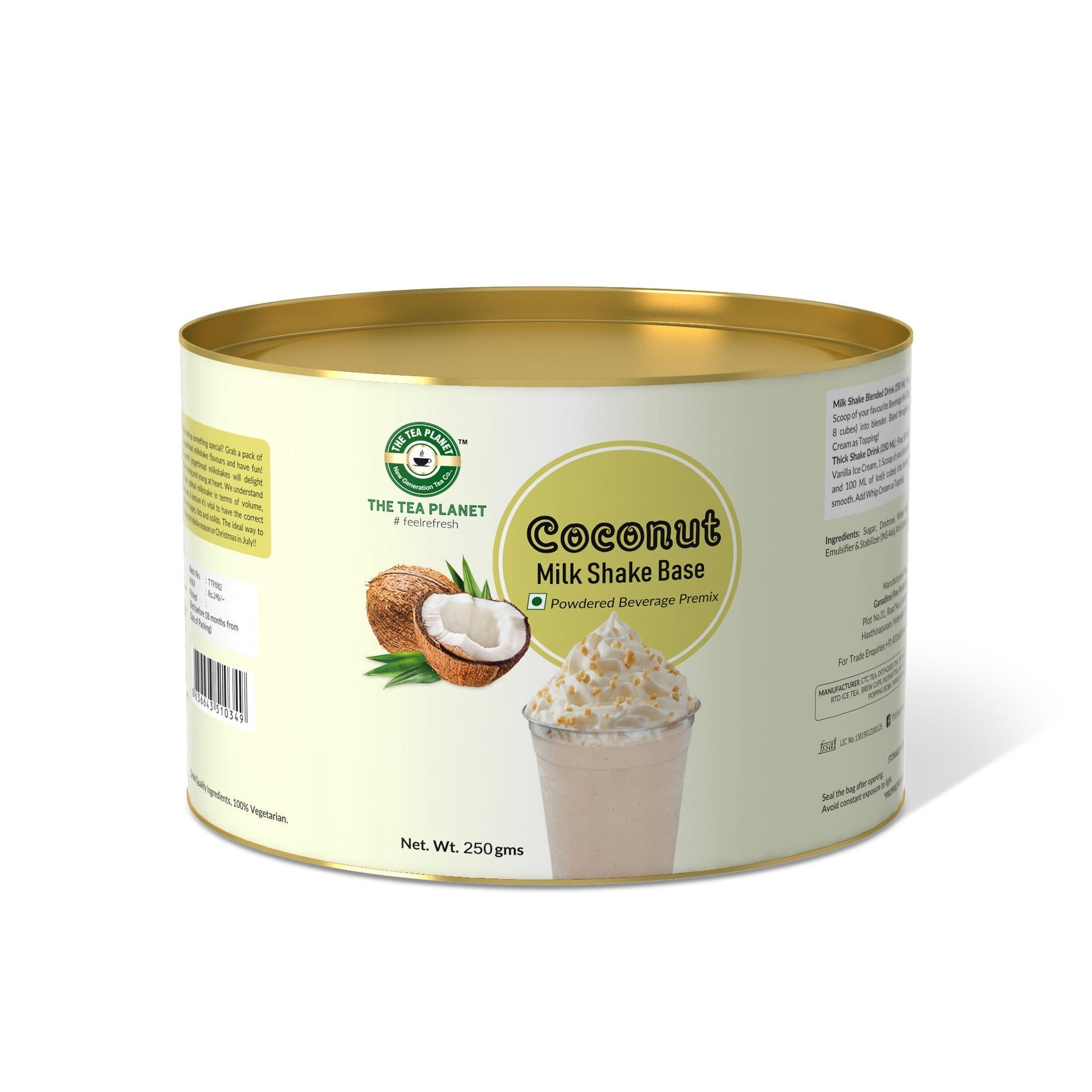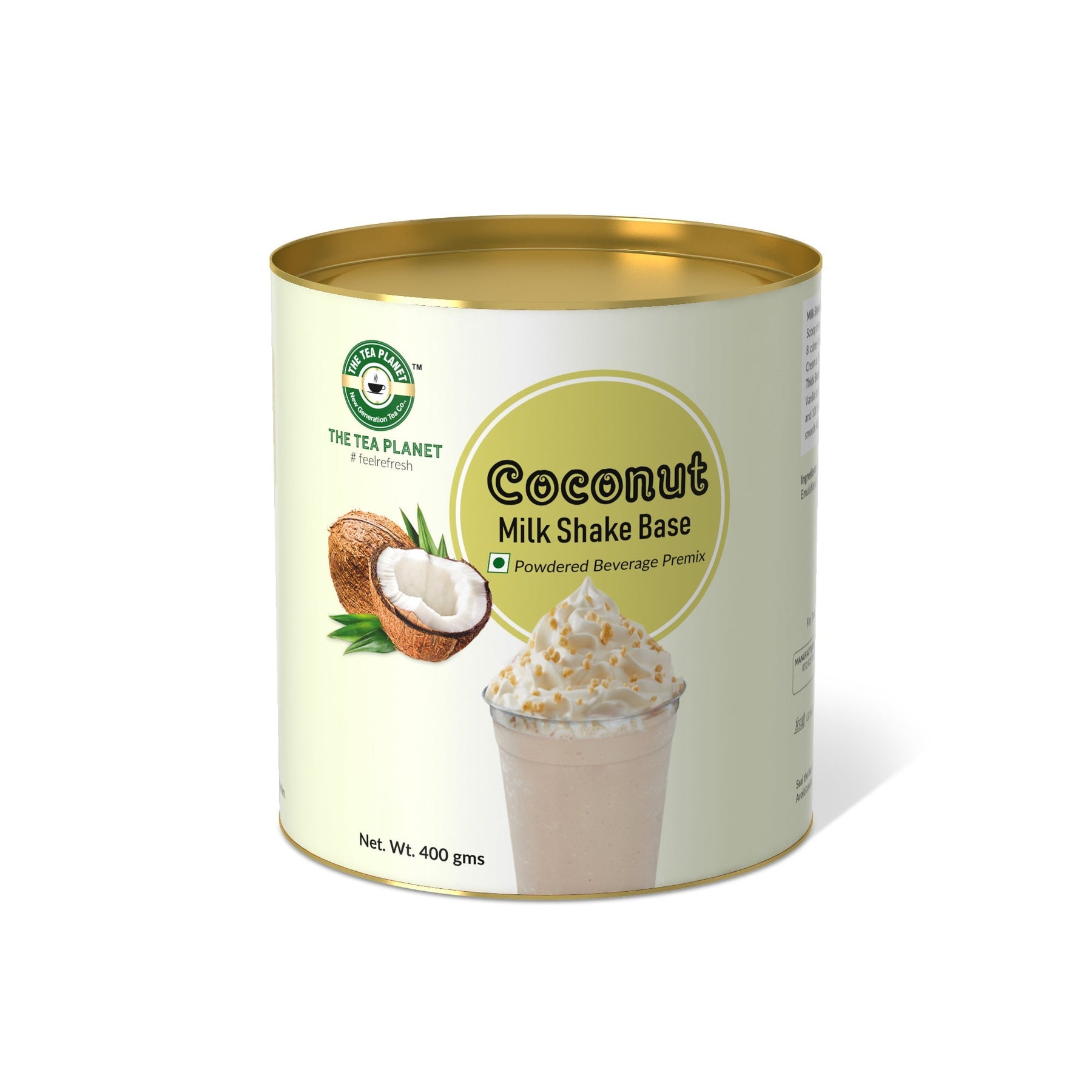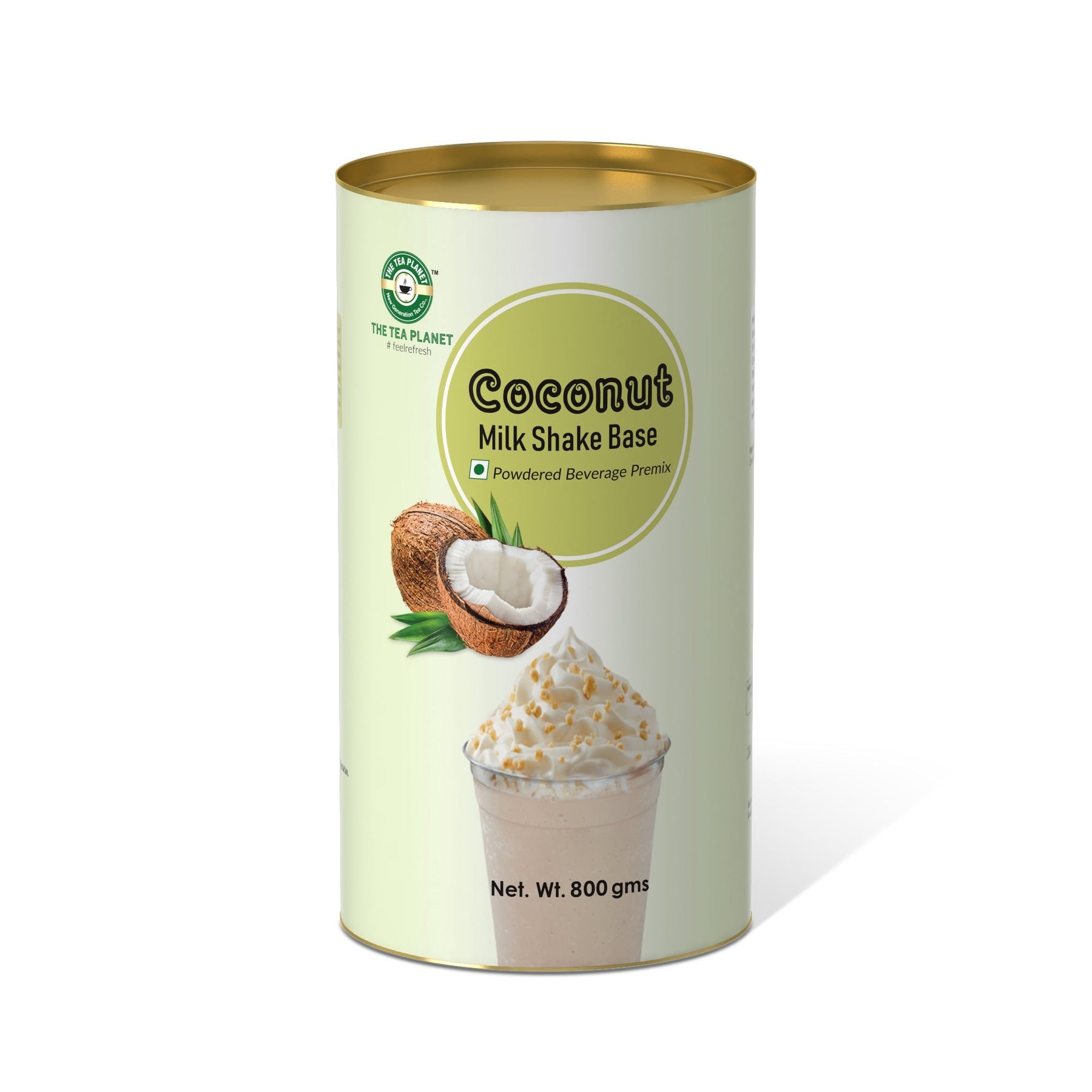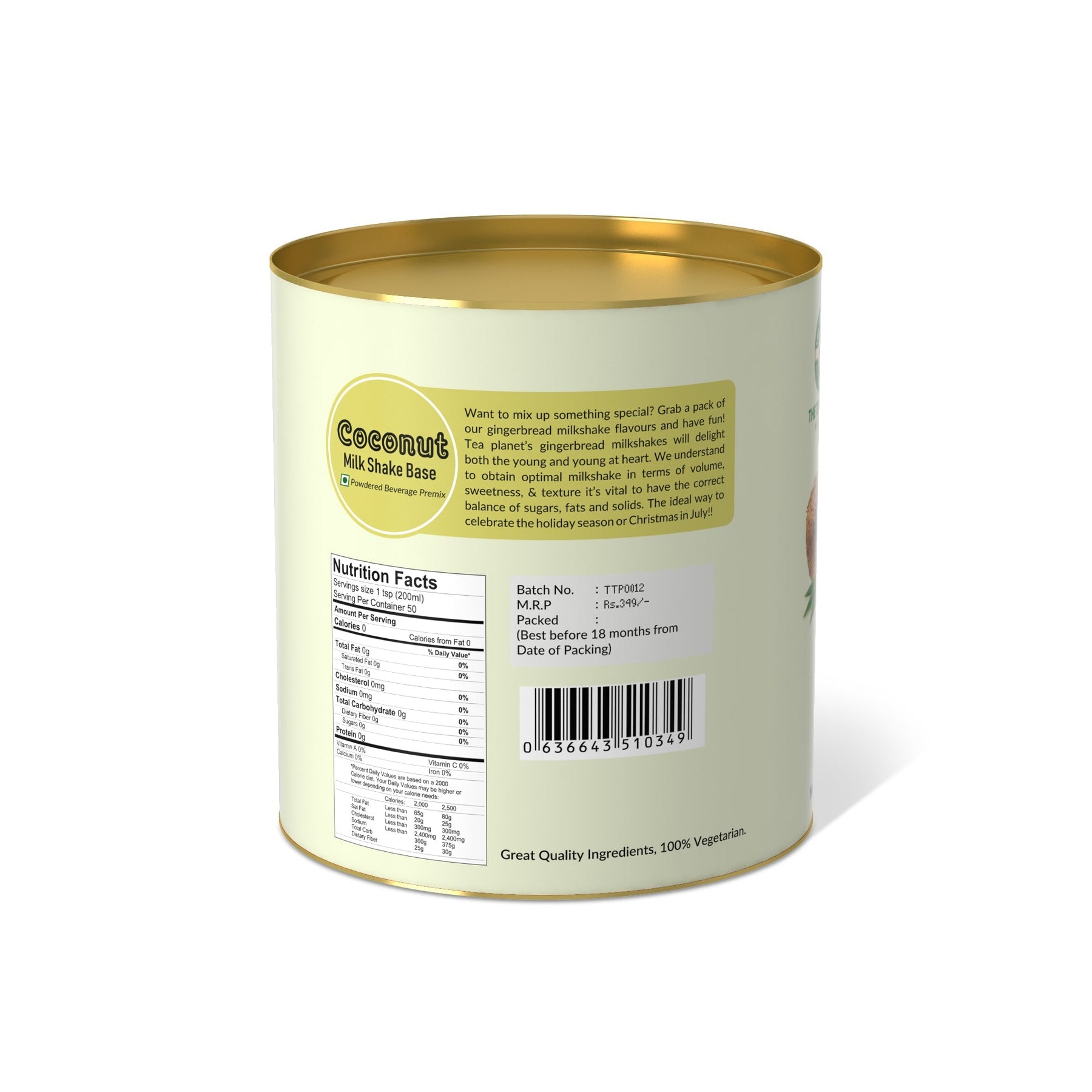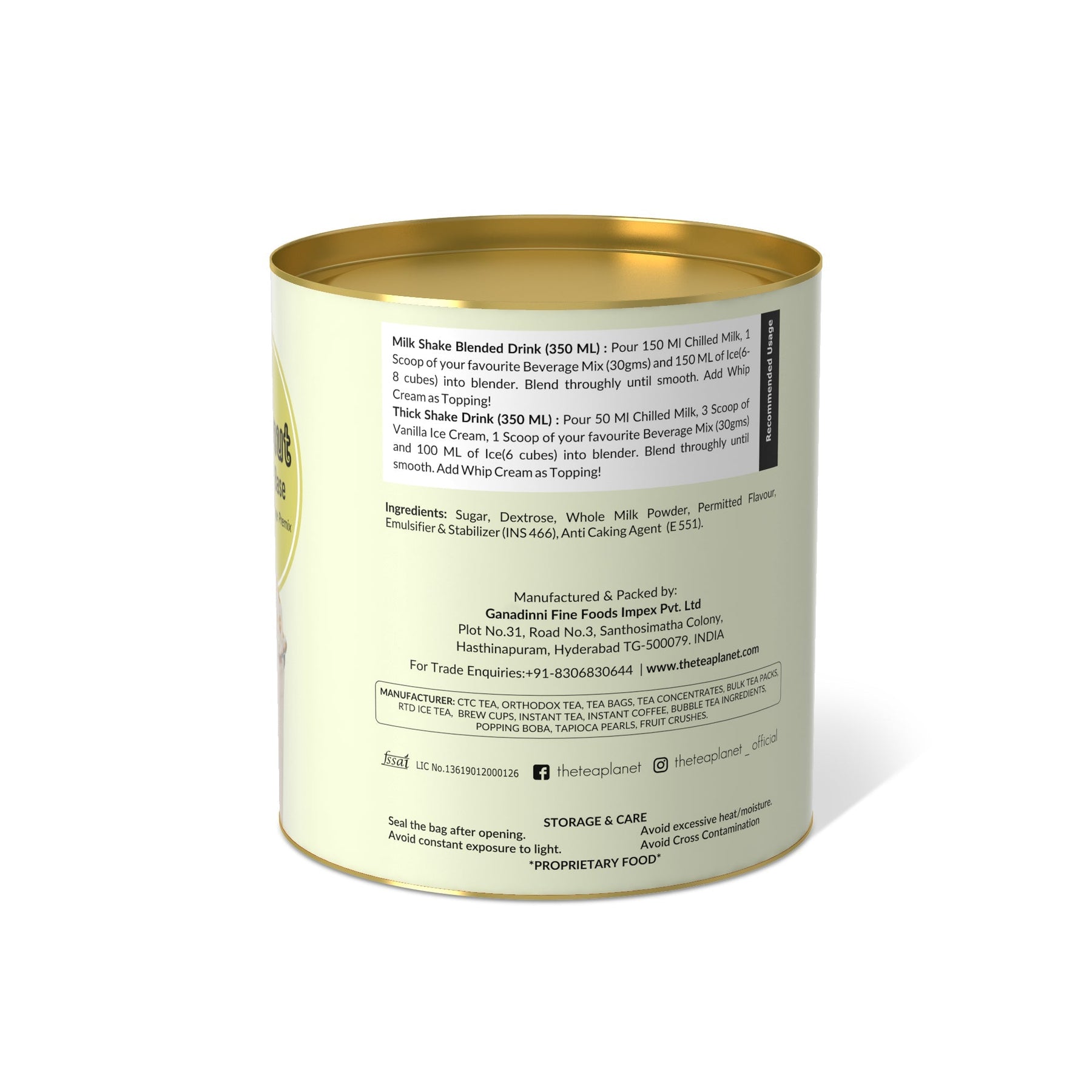 Coconut Milkshake Mix - 800 gms
Want to mix up something special? Grab a pack of our gingerbread milkshake flavours and have fun! Tea planet's gingerbread milkshakes will delight both the young and young at heart. We understand to obtain optimal milkshake in terms of volume, sweetness, & texture it's vital to have the correct balance of sugars, fats and solids. The ideal way to celebrate the holiday season or Christmas in July!!
● Made from only the freshest and the best quality ingredients.
● Excellent flavor | Easy to make |Same Traditional Taste | Thicker, Milkier and Tastier !Delicious in taste | Long shelf life |Hygienically processed | Rich flavor | Ready to Use | Also use as raw material in food industry | Keep in cool hygienic and dry place.
● our other flavors include Kokum Milk Shake,Thick Chocolate Milk Shake Base,Nutella Thick Milk Shake Base,Vanilla Chocolate,Banana,Strawberry,Chocolate Caramel Vanilla Strawberry,Oreo Frappe Base,Orange,Coffee,Mint Chocolate,Blueberry,Honey,Chocolate, Peanutbutter,Vanilla Banana Caramel,Coffee Chocolate,Mango,Mint White Chocolate,Banana Nutella,Pineapple,Cookies and Cream,Lemon,Spearmint,Bubblegum,Coconut,Passionfruit,Gingerbread, Pista,Guava,Papaya,Apple,Lychee,Pomegranate,Honey & Dates.
●The Teaplanet's milk shake mix is a sweetened dairy drink mix made with milk and sugar, blended with various fruit and herb flavors. Flavored milk is sterilized using ultra-high-temperature (UHT) treatment, which gives it a longer shelf-life than plain milk mix.
● Ready to be mixed with milk, and serve immediately.Tastes good in both hot water and cold water. ● Our Teaplanet's milk shake mixes are stored in a convenient, airlock resealable jars that are recyclable and helps you maintain its freshness for long time.
● This product has shelf life of 12 months.Store in a cool and dry place.
● The Teaplanets's milk shake mixes are handcrafted, taste tested and expertly blended in small batches to achieve best flavors making every sip worth and for very best tea drinking experience.
● Exceptional Consistency, Enhanced Taste, Highly Concentrated fruit to achieve best taste in your applications.
● Vegetarian - Non GMO - Halal - Kosher - No High Fructose Corn Syrup.
● Statements regarding dietary supplements are not intended to diagnose, treat, cure, or prevent any disease or health condition.
Ingredients: Sugar, Dextrose, Whole Milk Powder, Permitted Flavour, Emulsifier & Stabilizer (INS 466), Anti Caking Agent (E 551).
- Seal the bag after opening.
- Avoid excessive heat or moisture.
- Avoid constant exposure to light.
- Avoid Cross Contanimation.
*** PROPRIETARY FOOD