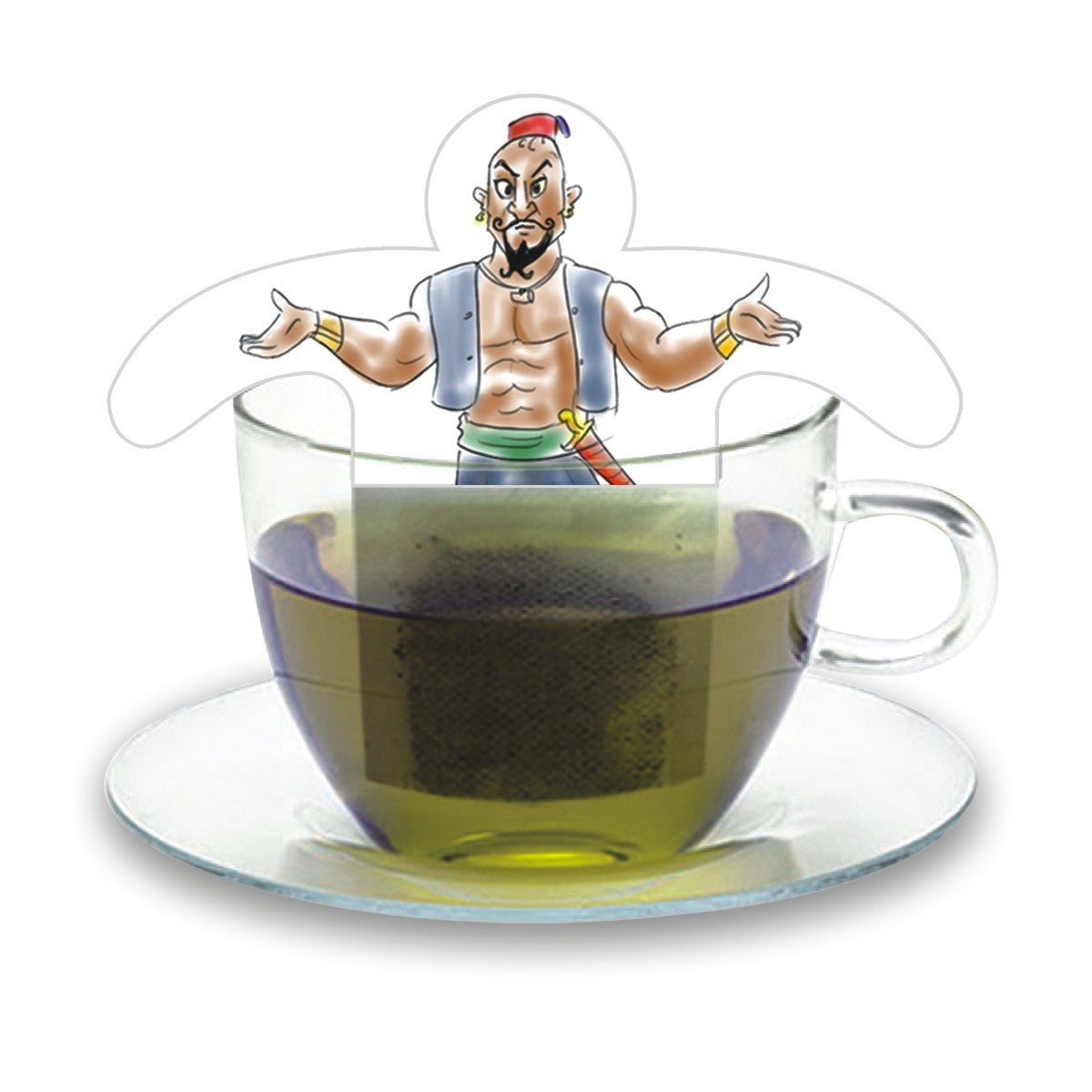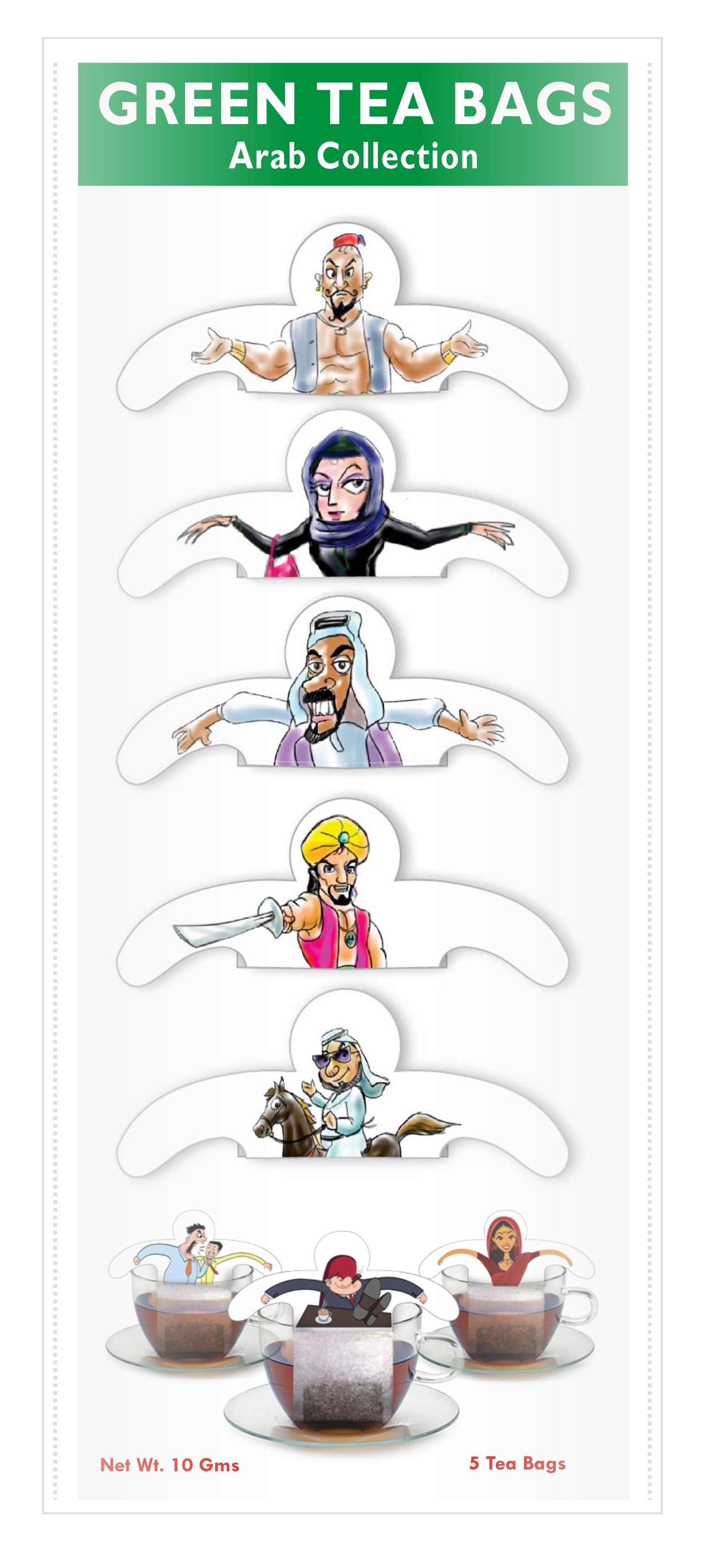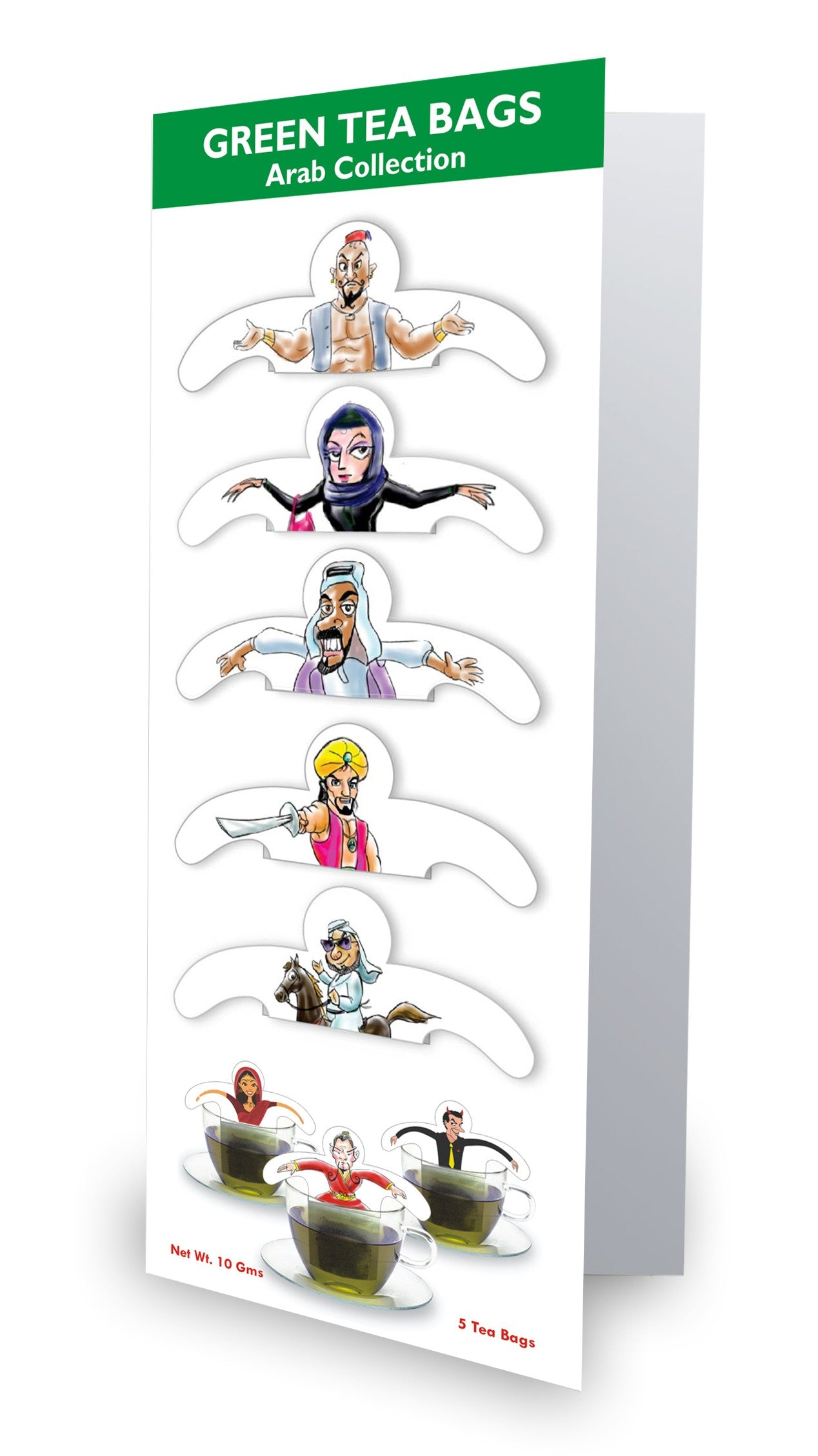 Arab Collection - 10 teabags
The dessert land of Arab is turning green. Our friends from Arab are going green with the refreshing and healthy Green Tea. Our friends from Arab are coming over for a cup of tea with the best Green tea in their pockets. Meet Teanny the Tea Jinny, Chairabano the dazzling teamptress, Shaikh Qua Ali Tea lover, Tea'n Da Bag the Sailor the athletic green tea lover, and Shaikh Buzquashi, the non-violent tea enthusiast. You'll be amazed to find that they are great listens and can keep listening to you speaking over tea for hours without saying a single word.
NineTea Nine brings you the best instant Green Tea. There are many benefits of green tea and it comes in interesting teabag combos that adds to the fun. No Strings Attached!
Arab Collection! Set of best character tea bags filled with amazing green tea and topped with funny characters from Arab. Remember to enjoy your bag of tea with no strings attached.
Type of Tea :• High quality green tea with a twist of funny characters
Tea Experience: Never Drink your tea alone when you have this amazing character sitting over your cup!
• Enjoy the sip of best quality green tea
• Make tea time fun time by bring a crazy character over your tea
• Give your friends a gift to remember and tea will never be the same for them.
• Arabs join your love towards green tea. Share your cup of tea with Teanny the Tea Jinny, Chairabano the dazzling teamptress, Shaikh Qua Ali Tea lover, Tea'n Da Bag the Sailor the athletic green tea lover, and Shaikh Buzquashi
• Ten cool character tea bags to make you the king of tea breaks. No Strings Attached