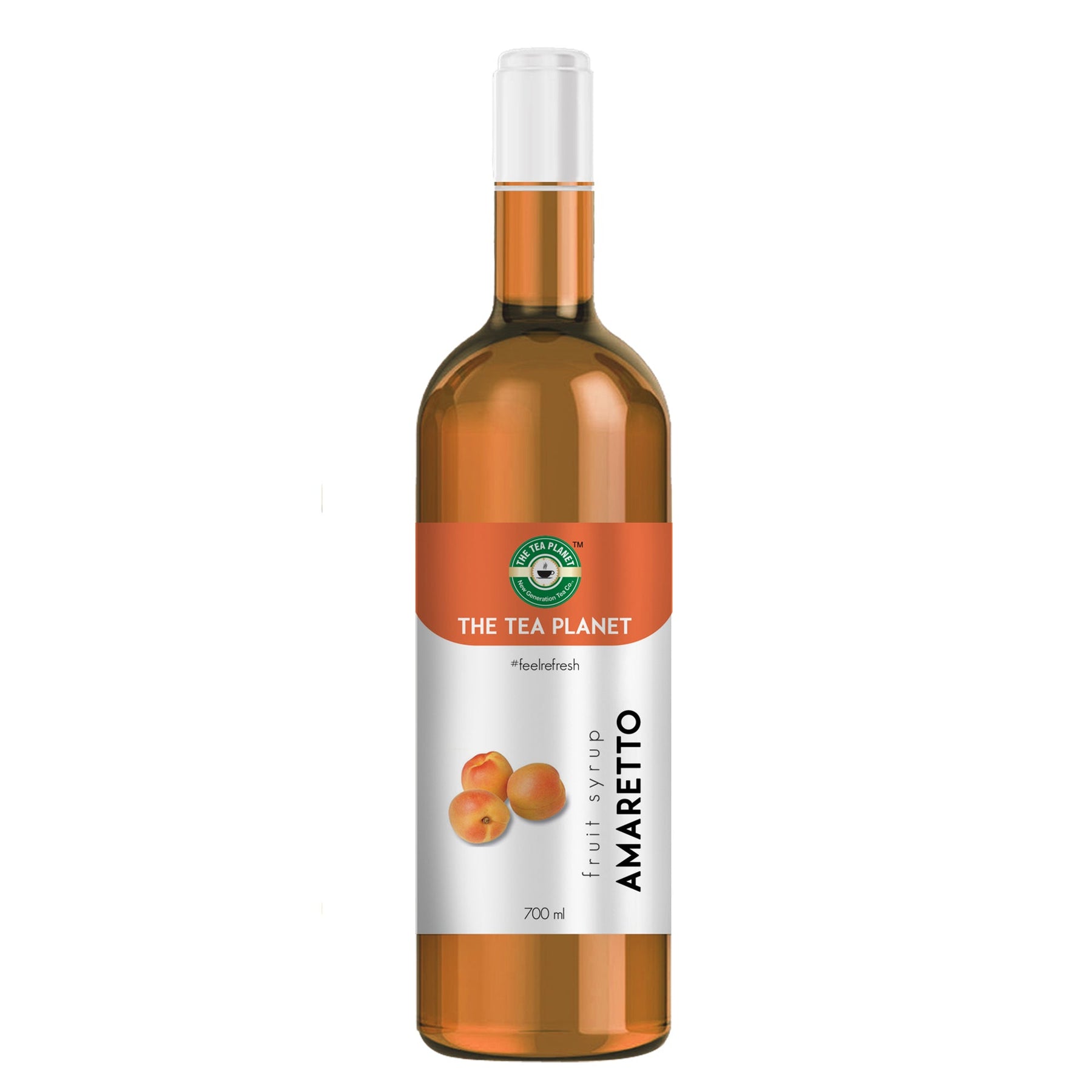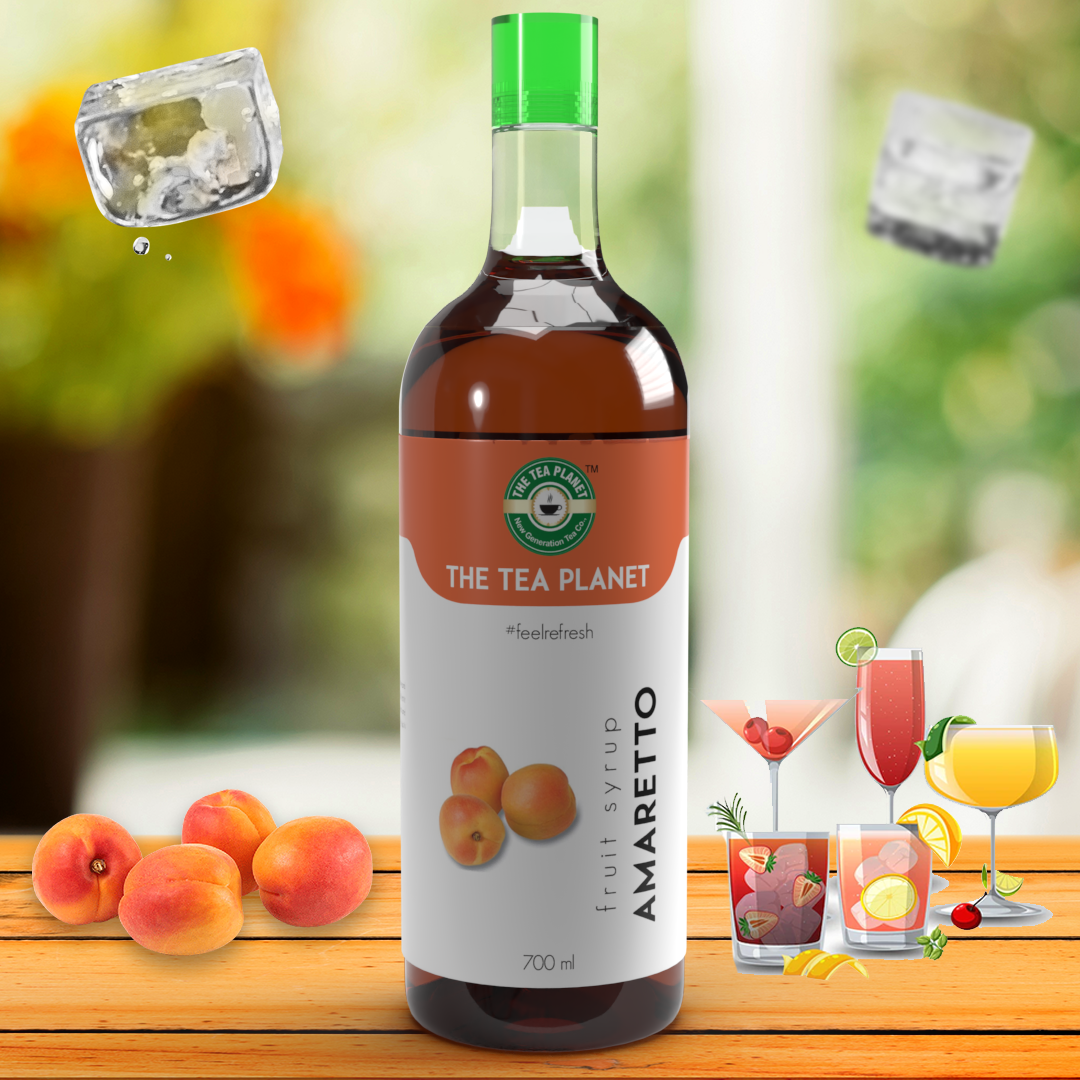 Amaretto Fruit Syrup - 700 ml
Amaretto engaging, slightly bitter almond flavor has made it a global coffeehouse favorite. Inspired by the celebrated liqueur from Saronno, Italy, this syrup brings you all of the nutty excellent taste and subtle charm – but no alcohol. Mix in the rich, warm nuttiness of tea planet's Amaretto Syrup to create lush Italian-style coffee, or bring la Dolce Vita to delicious cocktails and mocktails all for a good life.
Amaretto Syrup to create luxurious Italian-style coffees.
Gluten free.
Can be used to create drinks and can be used for baking.
Can be used for making custom drinks or as ice cream topping.
Suitable for : Coffee, Tea, Lemonades, Mock tails, Cocktails, Ice Creams, Smoothies, Frappe, Slushies, energy drinks & Desserts instantly in any beverage, for fast, convenient use with a pure flavor profile and balanced sweetness level.
Exceptional Consistency, Enhanced Taste, Highly Concentrated Syrup to achieve best taste in your applications.
Vegetarian - Vegan - Non GMO - Halal - Kosher - No High Fructose Corn Syrup.
Ingredients : Water, Sugar, Permitted Amaretto Flavour, Preservative (E 211, E 202), and Permitted Colour.
Recommended Use : Cocktail, Mocktail.
Product Dimensions : 6cm ×  6cm ×  28cm | mm or Inches
Legal Disclaimer : Statements regarding dietary supplements have not been evaluated by the FDA and are not intended to diagnose, treat, cure, or prevent any disease or health condition.
Nutrition Facts:
----------------------------------------------------------------------------------------------------------------------------------------------