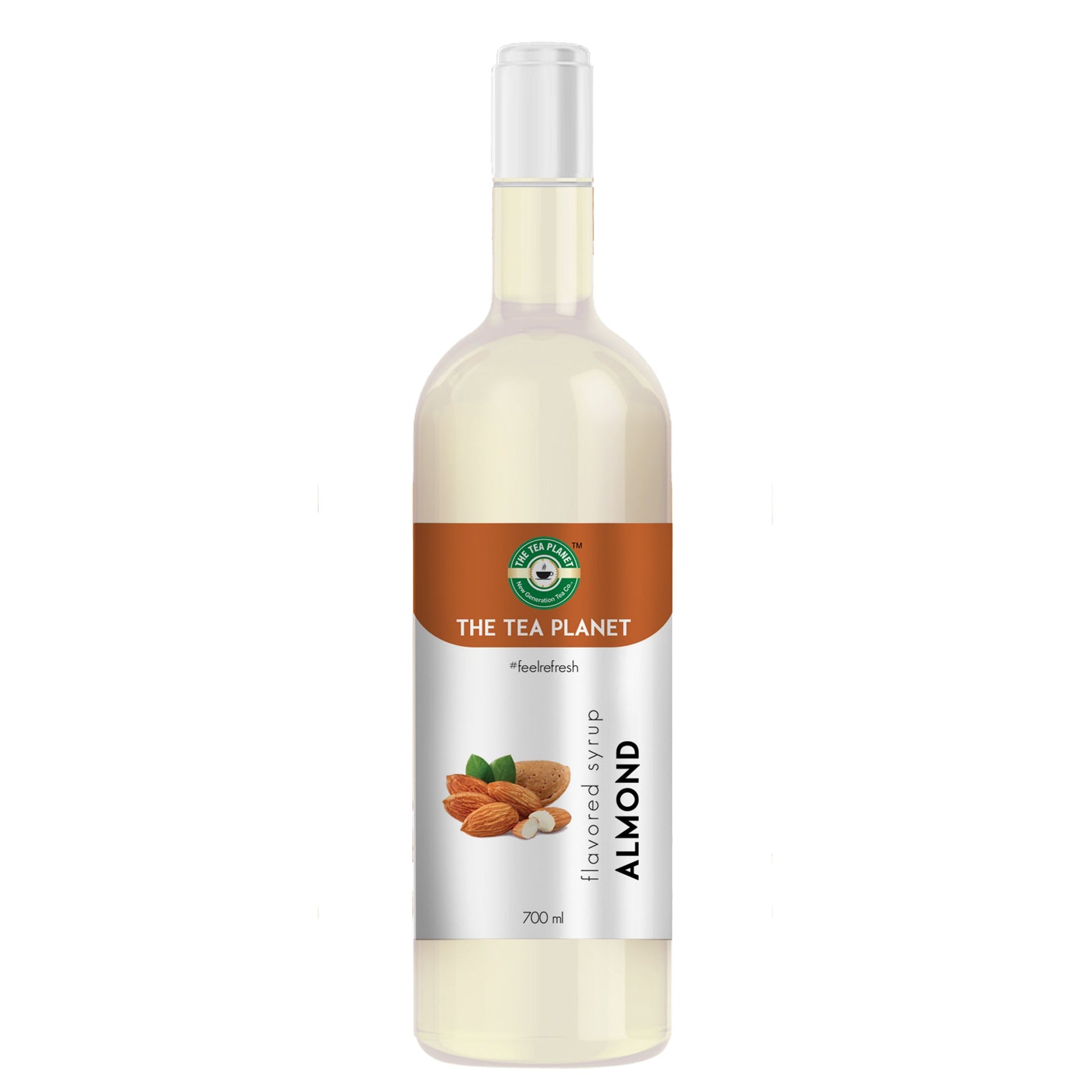 Almond Flavored Syrup - 700 ml
Almonds are one of those nuts, that transforms everything to become delicious. Our Almond Syrup has a delicious rich aroma of freshly roasted almonds and a hint of sweetness that is bound to make you go nuts! You can use this in coffee and milk beverages to make delicious lattes and shakes! Check out our other incredible flavors!
Can be used to create drinks and can be used for baking.
Aesthetic green colour.
Create incredible party drinks.
Can be used for making custom drinks or as ice cream topping.
Suitable for : Coffee, Tea, Lemonades, Mock tails, Cocktails, Ice Creams, Smoothies, Frappe, Slushies, energy drinks & Desserts instantly in any beverage, for fast, convenient use with a pure flavor profile and balanced sweetness level.
Exceptional Consistency, Enhanced Taste, Highly Concentrated Syrup to achieve best taste in your applications.

Vegetarian - Vegan - Non GMO - Halal - Kosher - No High Fructose Corn Syrup.
Ingredients : Water, Sugar, Permitted Almond Flavour, Preservative (E 211, E 202), and Permitted Colour.
Recommended Use : Smoothies, Milk Shake, Cocktail, Ice Cream, Mocktail.
Product Dimensions : 6cm ×  6cm ×  28cm | mm or Inches.
Legal Disclaimer : Statements regarding dietary supplements have not been evaluated by the FDA and are not intended to diagnose, treat, cure, or prevent any disease or health condition.
Nutrition Facts:
----------------------------------------------------------------------------------------------------------------------------------------------