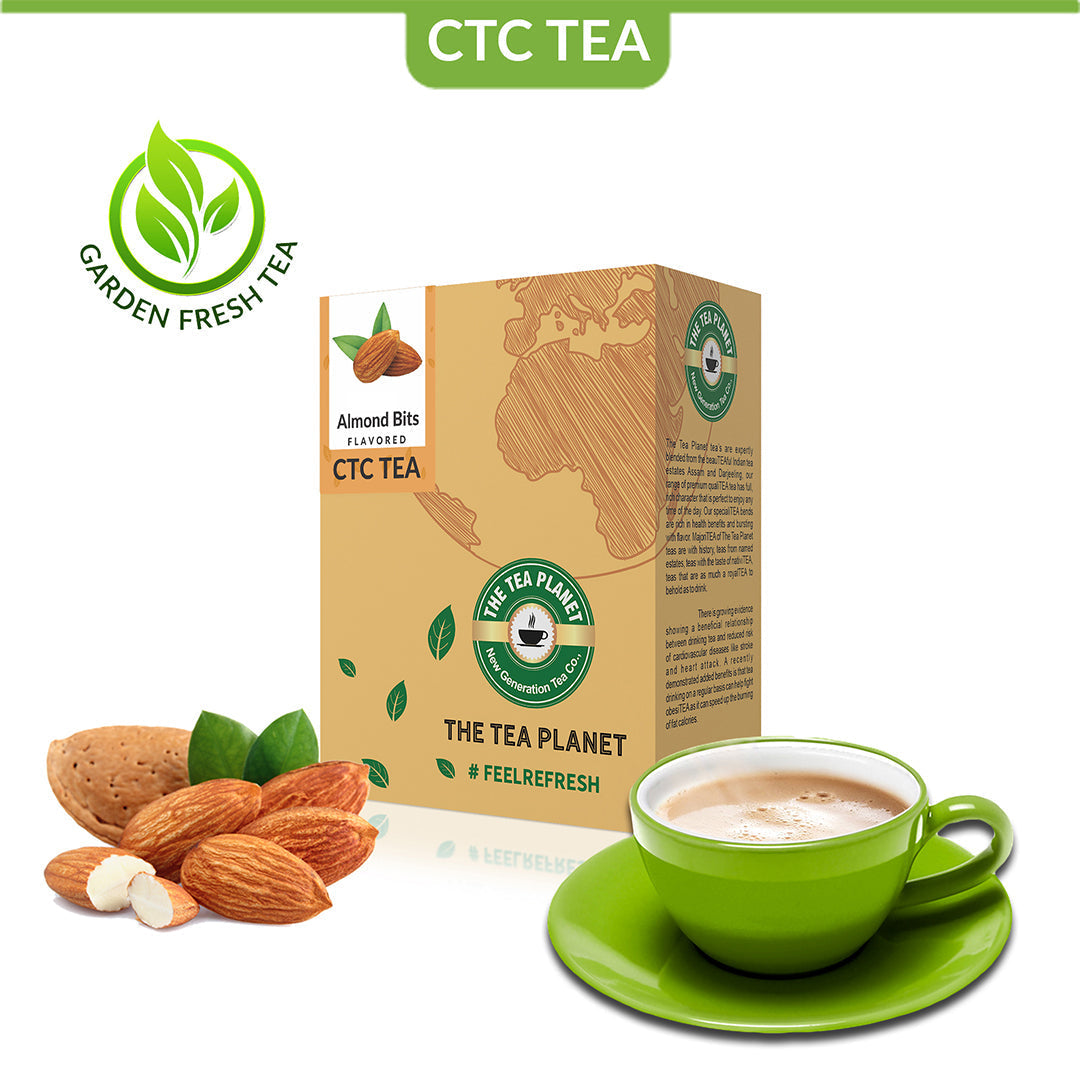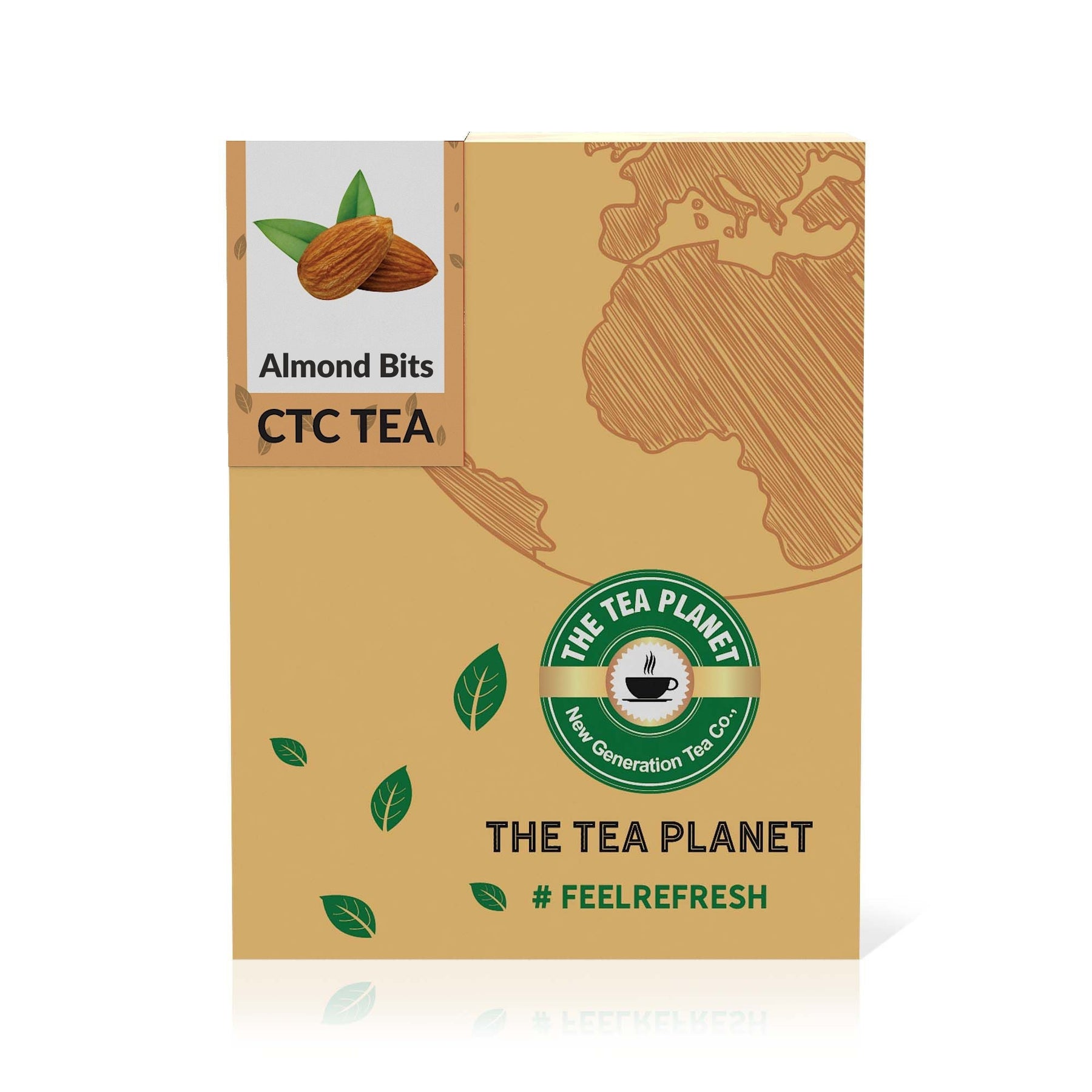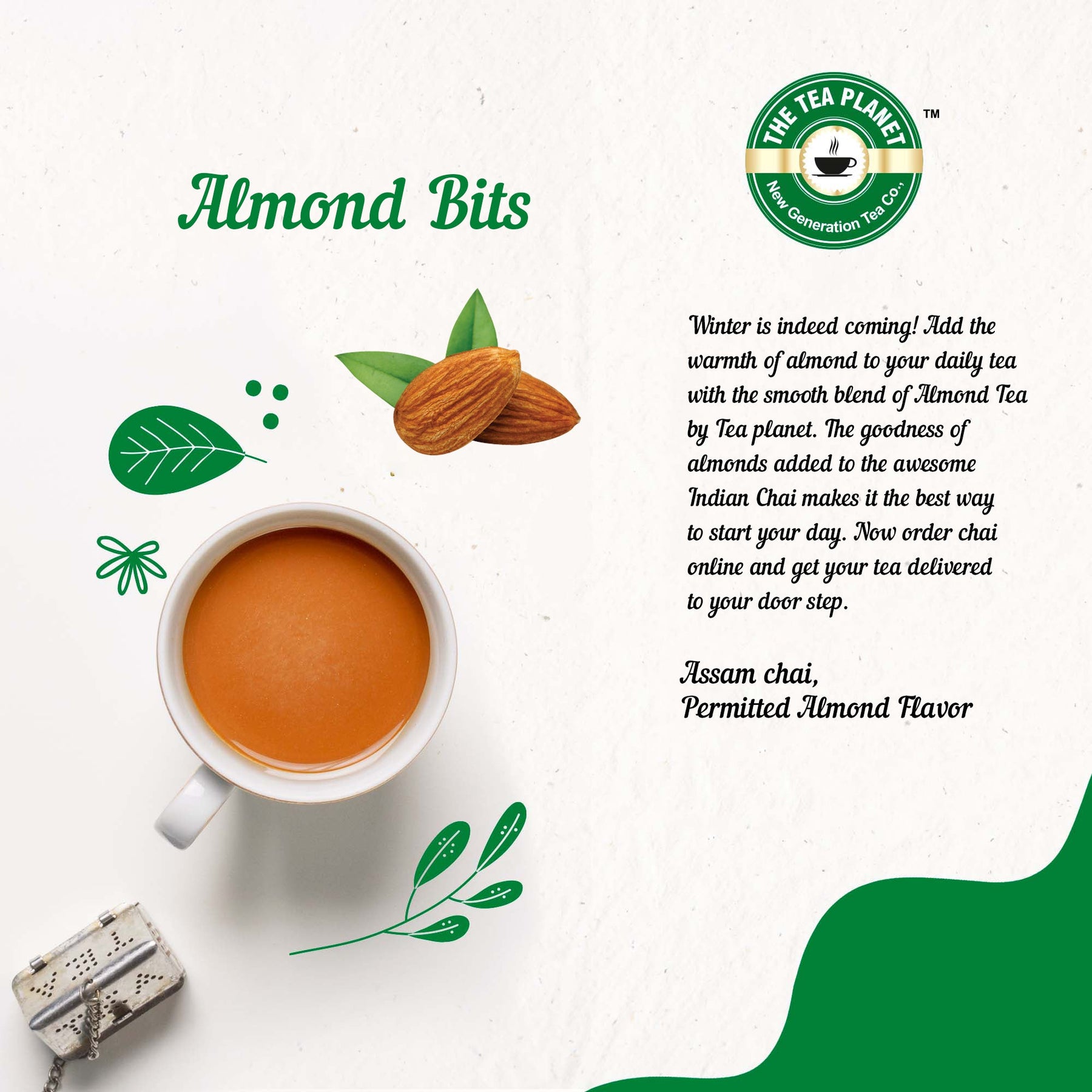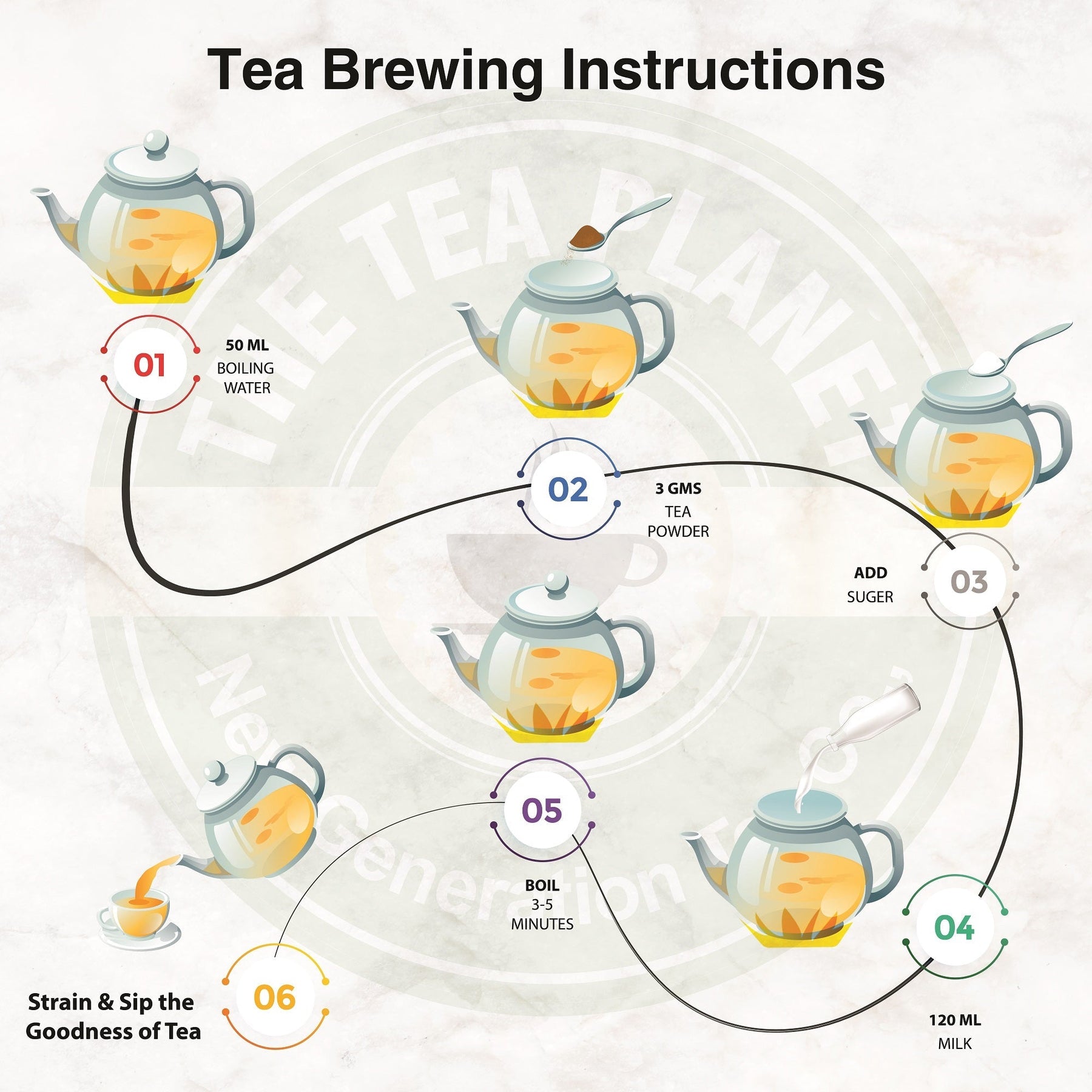 Almond Flavored CTC Tea - 400 gms
Winter is indeed coming! Add the warmth of almond to your daily tea with the smooth blend of Almond Tea by Tea planet. The goodness of almonds added to the awesome Indian Chai makes it the best way to start your day. Now order chai online and get your tea delivered to your doorstep. 
• Premium quality Assam tea
• Delicious aroma of roasted almonds
• Amazing taste blend, easy to make
• Packaged in freshness retaining the container
Ingredients: Assam chai & Permitted Almond Flavor.
Product Type : Tea Powder
Tea Hot Drink :
Add 6 Gms of Tea Powder to 50 ML of Boiling Water, add Sugar, Add 120 ML Milk and then Boil for 3-5 Minutes. 

Serving Size : 150 ML

Serves : 160-170 Cups Per 1000gms.
Seal the bag after opening.
Avoid excessive heat or moisture.
Avoid constant exposure to light.
Avoid Cross Contamination.