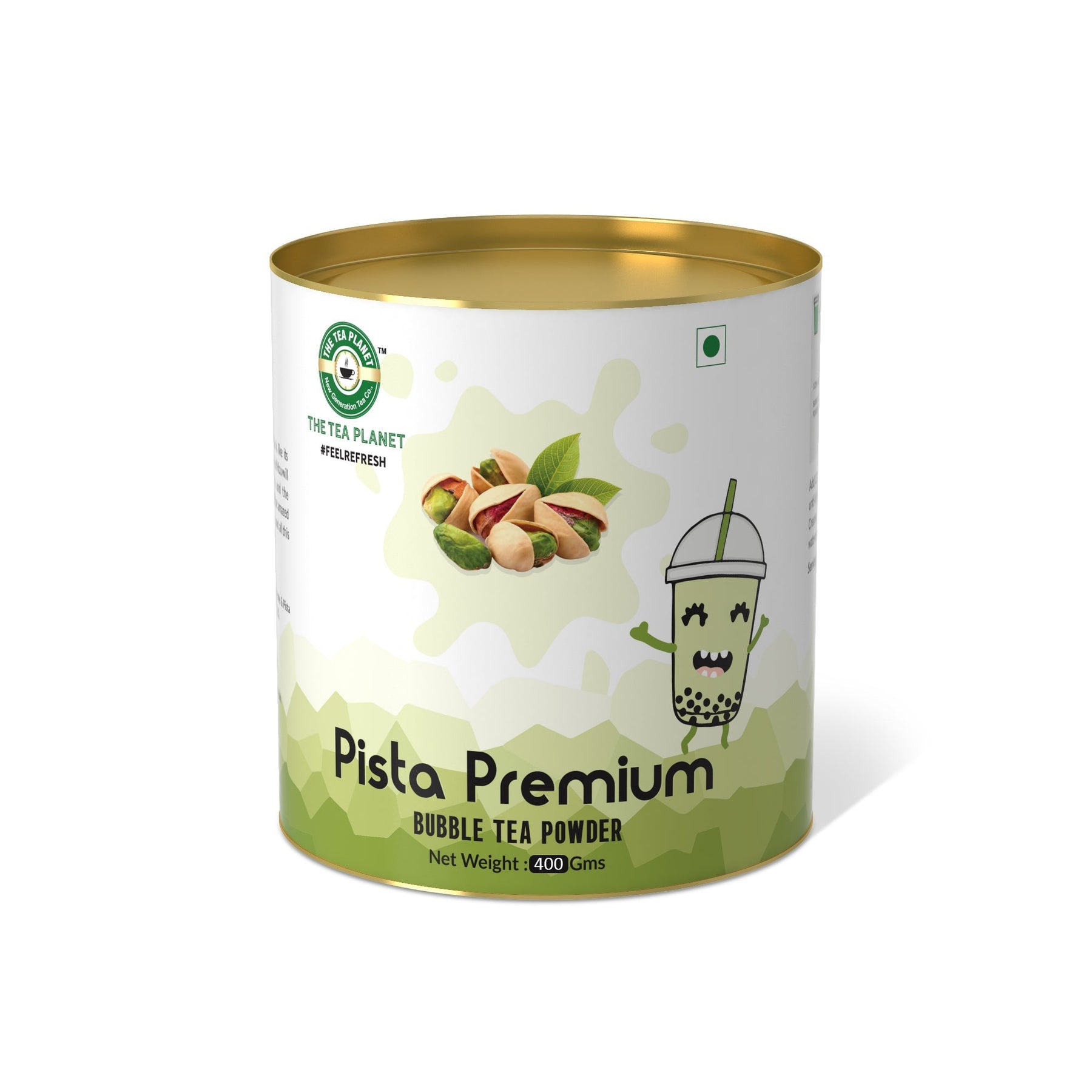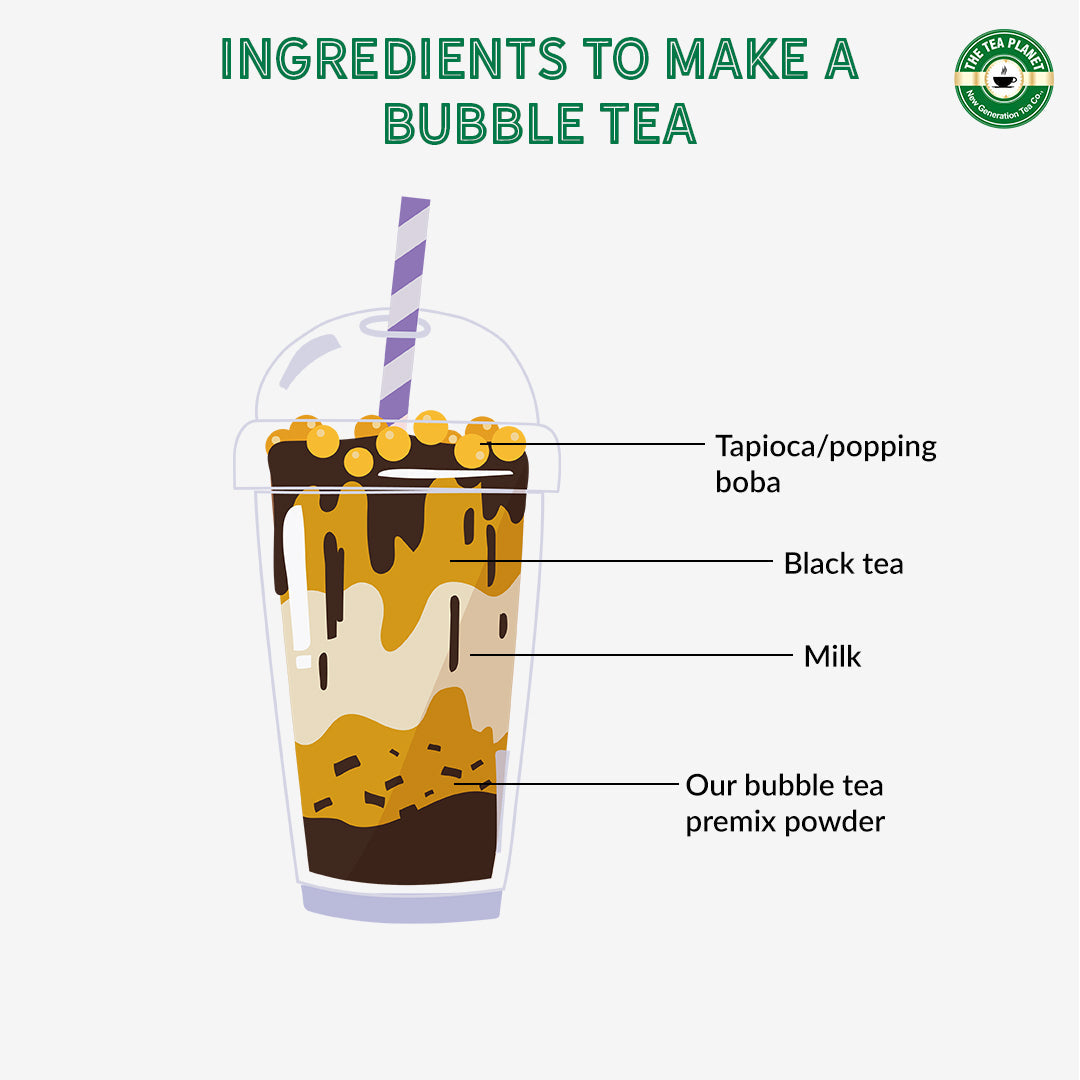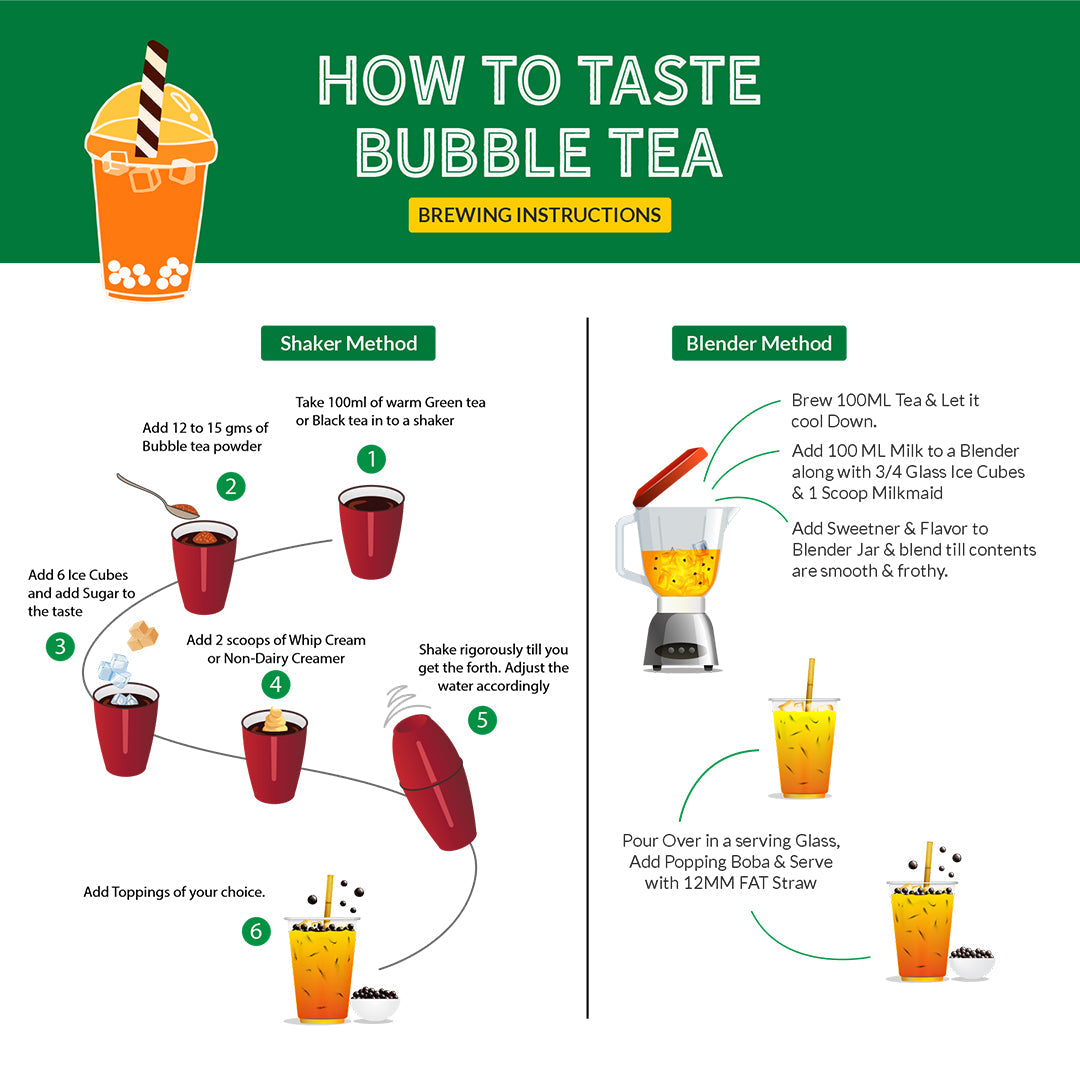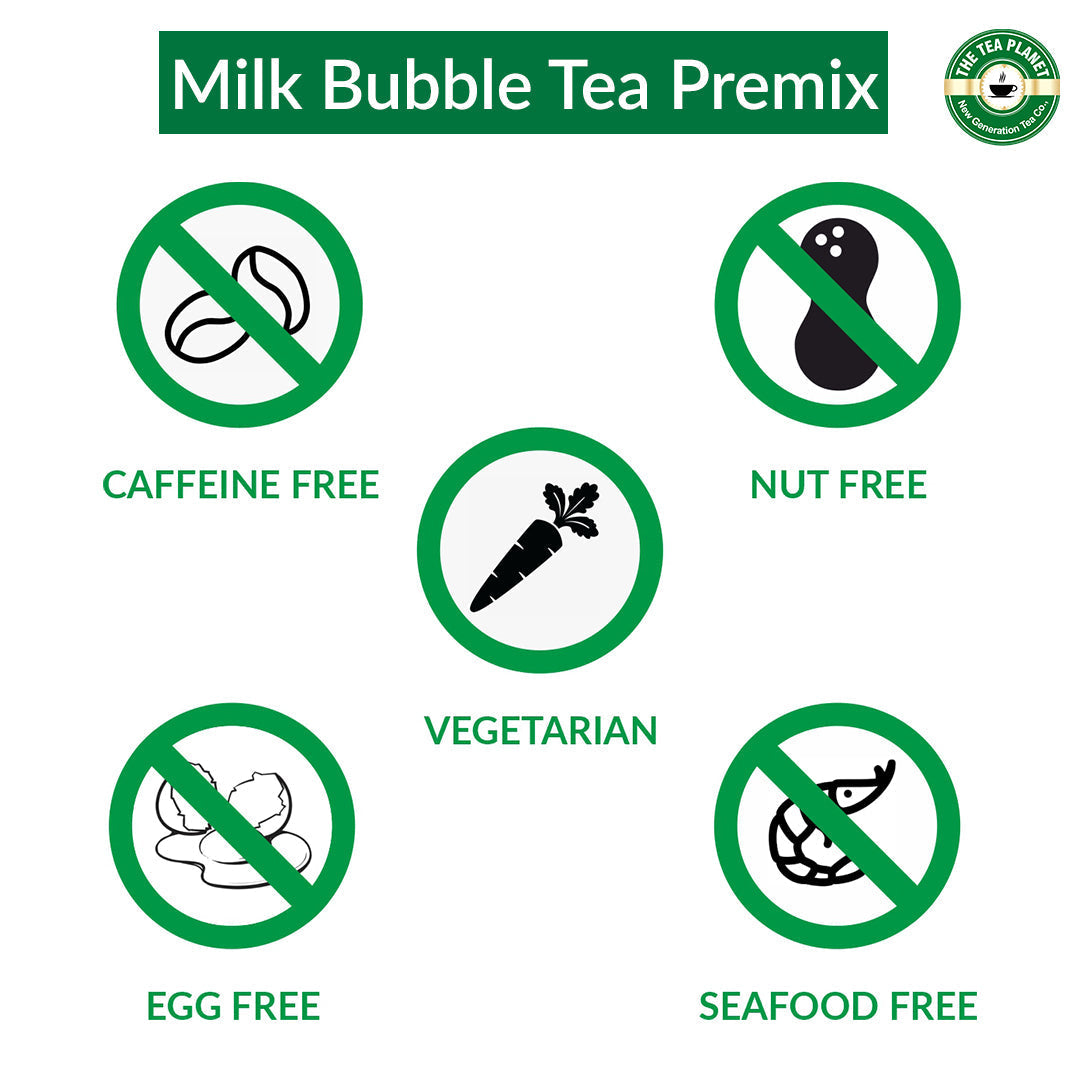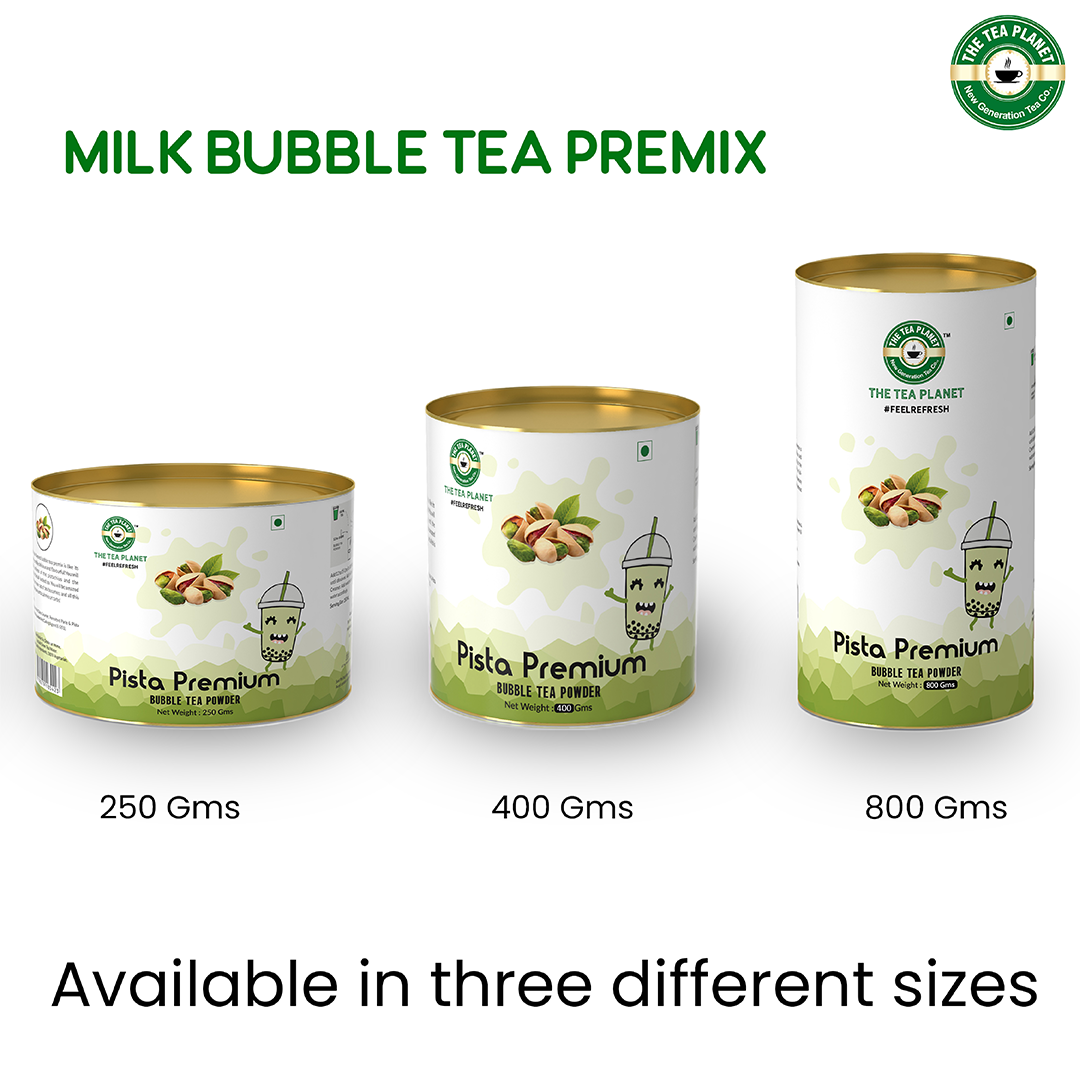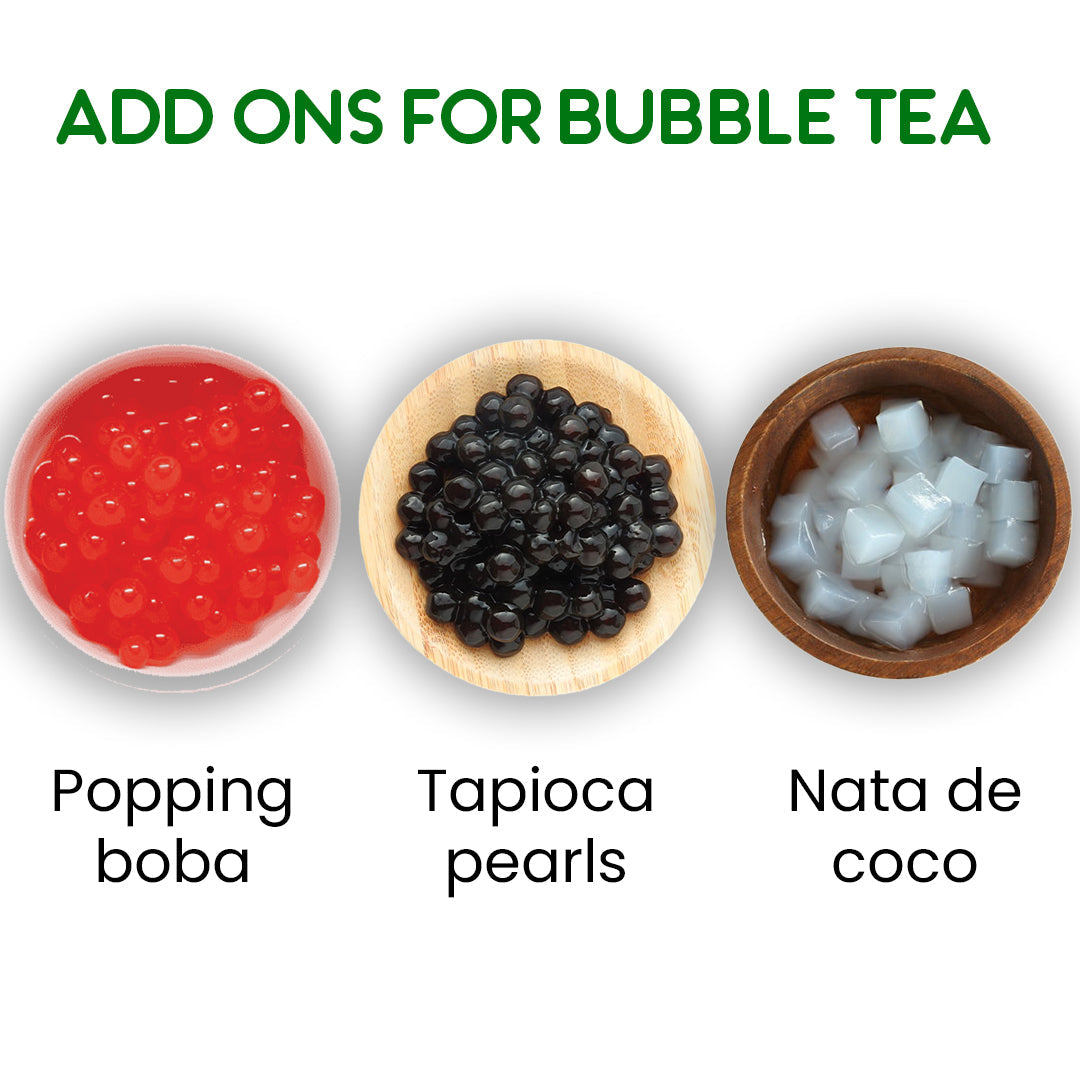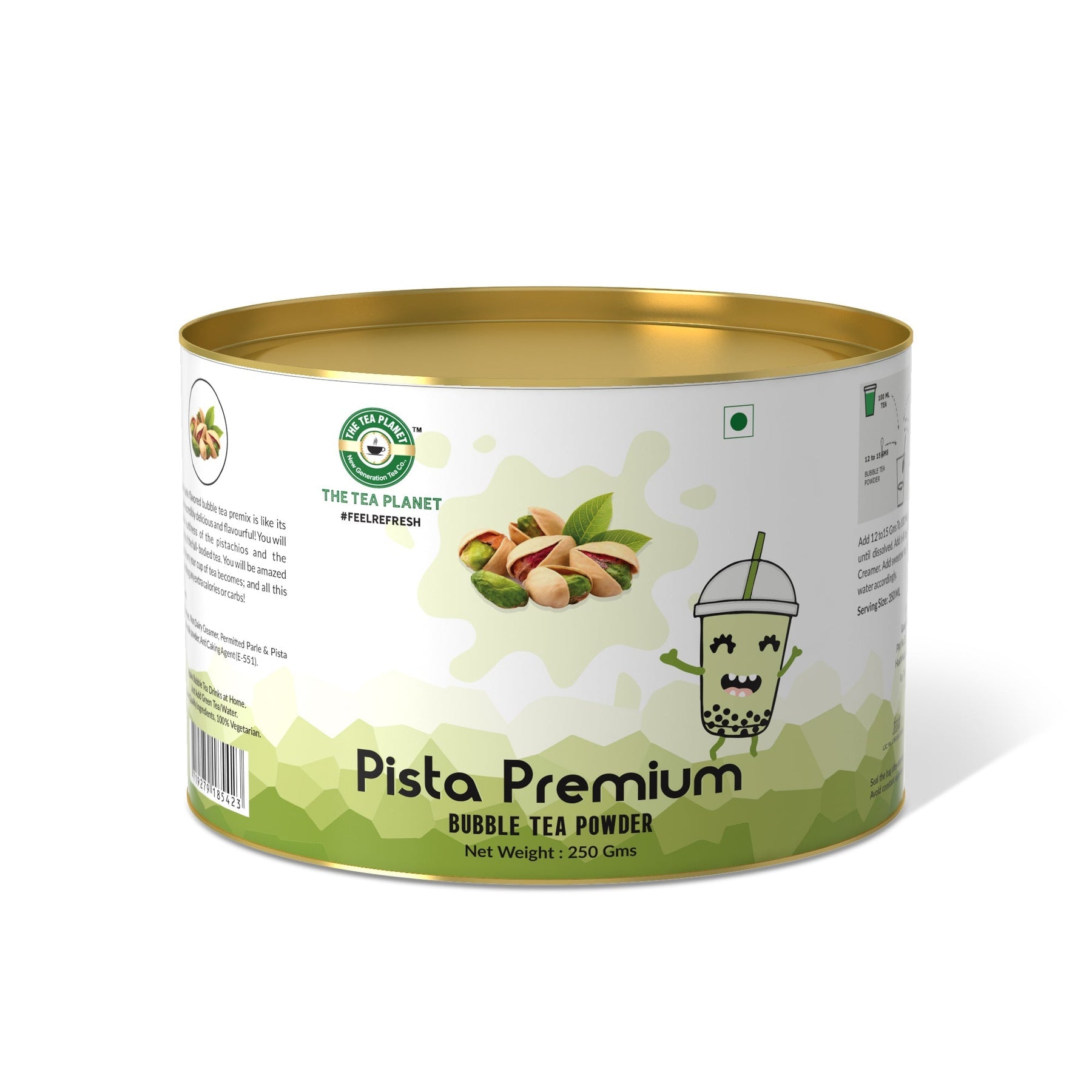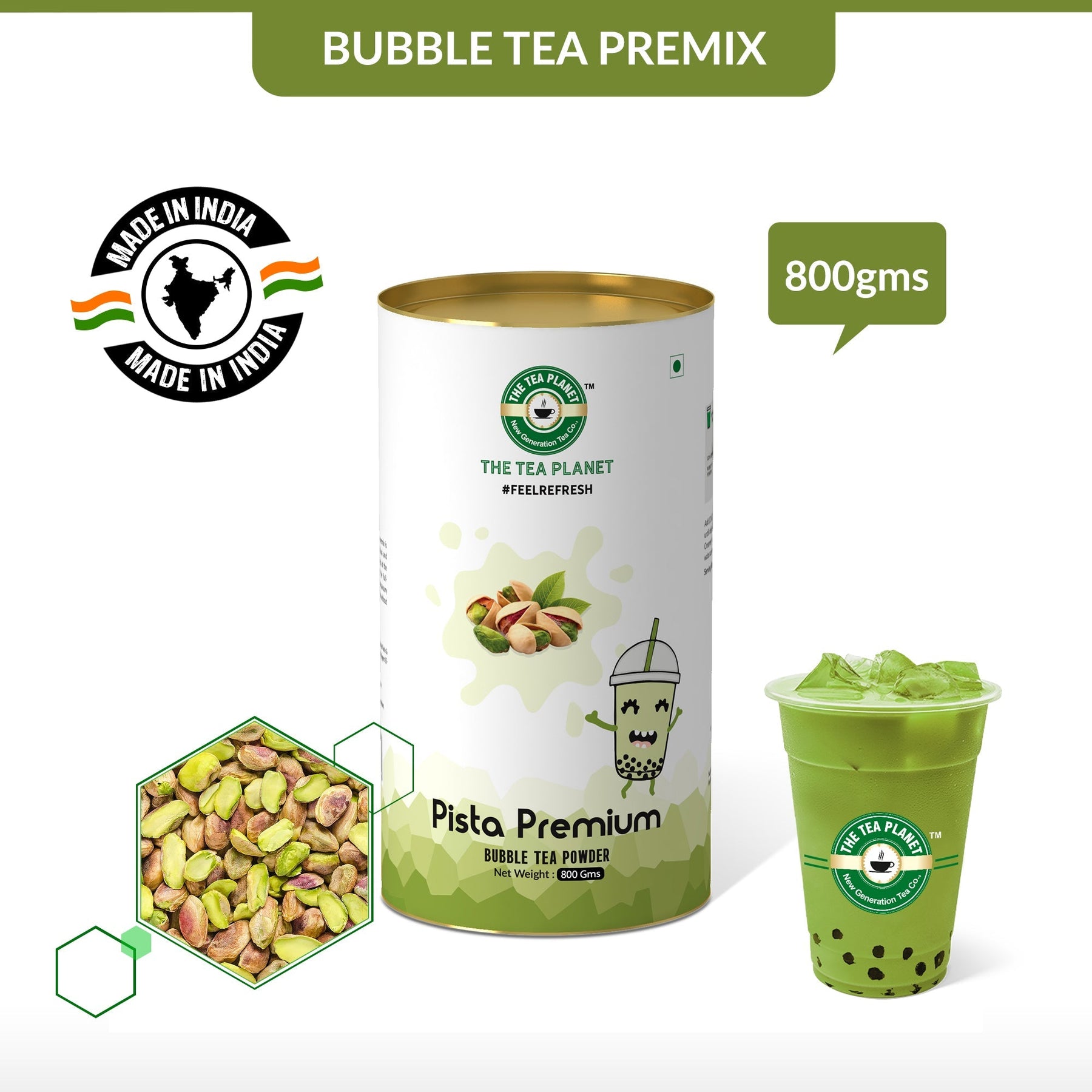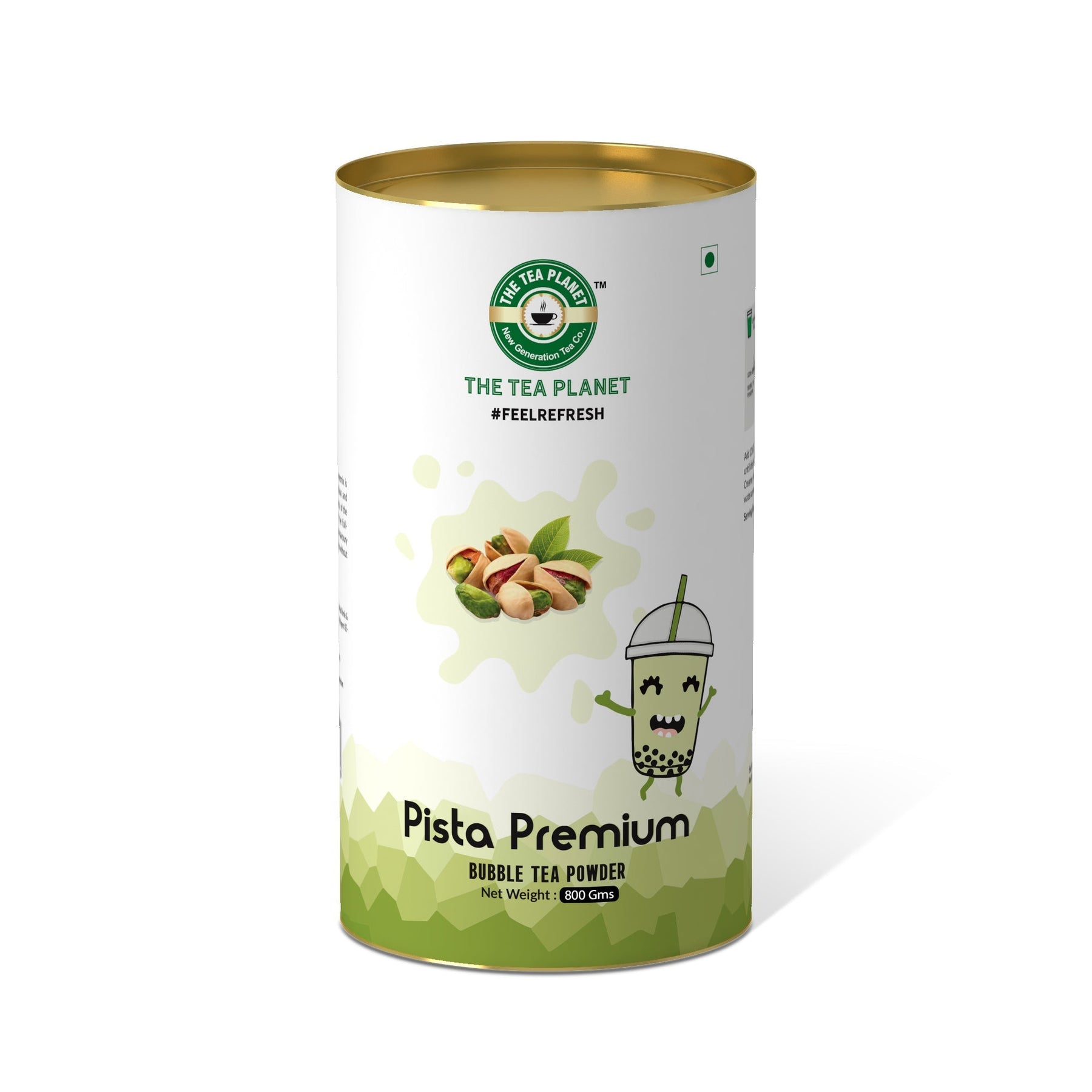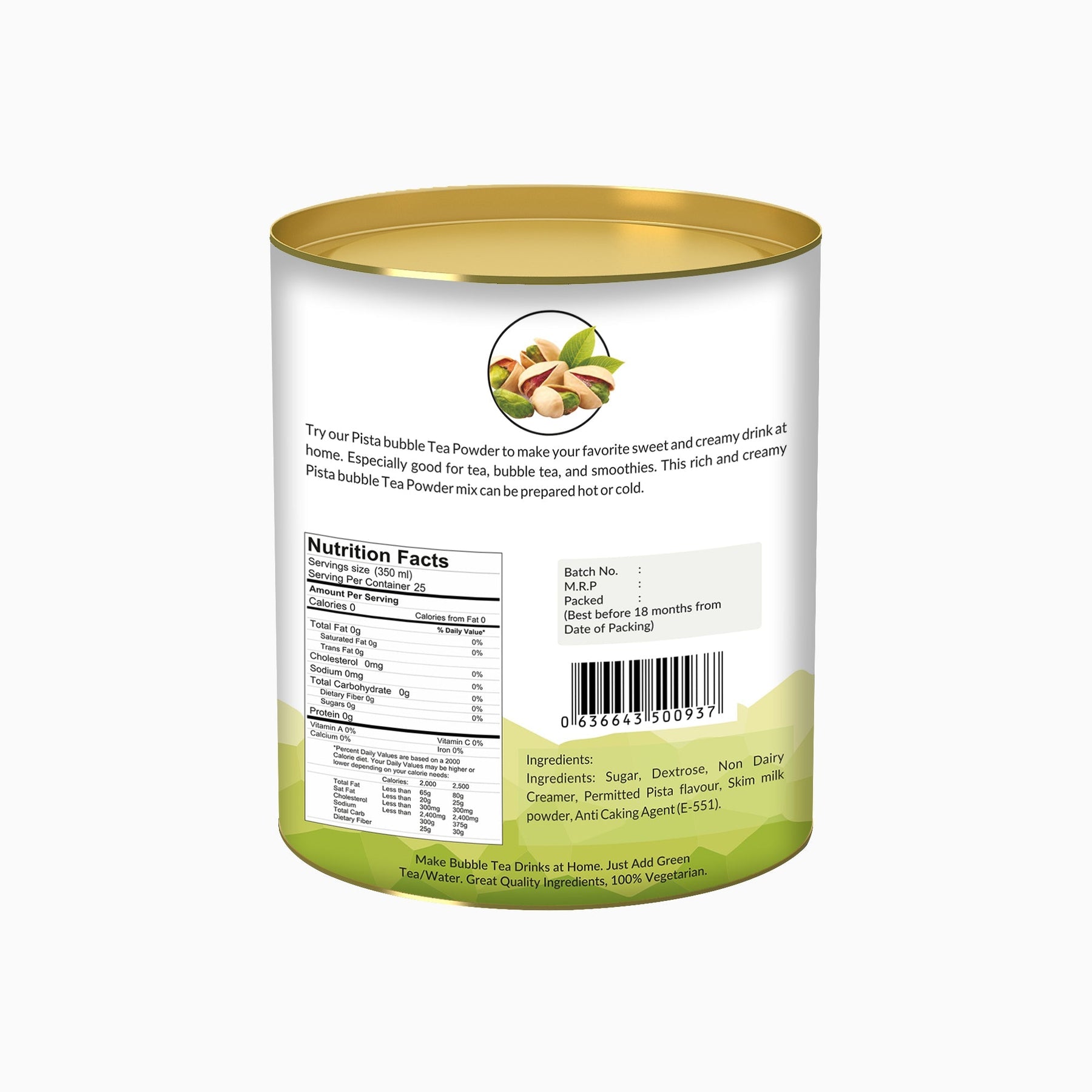 Pista Bubble Tea Premix - 400 gms
Try our Pista bubble Tea Powder to make your favorite sweet and creamy drink at home. Especially good for tea, bubble tea, and smoothies. This rich and creamy Pista bubble Tea Powder mix can be prepared hot or cold.
● Scrumptious treat of pista flavor.
● Made from only the freshest and the best quality ingredients.
● Contains no artificial color, artificial aroma or any preservative.
● Our other flavors include Apple, Almond, Banana, Chocolate, Coffee, Coconut, Mango, Strawberry, Papaya, Taro, Vanilla, Watermelon, Mocha, Bubblegum, Spiced Chai, Thai Tea, Hong Kong, Yogurt Mix, Lychee, Pineapple, Peanut Butter, Kiwi, French Vanilla, Melon, Blueberry Avocado Ginger Lemon Cardamom Cinnamon Hazelnut Blue Hawaii Peach Passion Fruit, Raspberry, Rose Milk, Cherry, Pina Colada, Grapefruit, Cappuccino, Orange, Pomegranate, Jasmine, Tiramisu, Lemongrass, Mojito, Irish Cream, Peppermint, Spearmint, Chocolate, Earl Grey, Butterscotch, Caramel, Guava, Parle Base, Mawa Base, Milk Flavour, Lemon, Kiwi, Parle, Pista, Tutti Fruity, Coffee, Mocha, Sahigulab, Cardamom, Muskmelon, Pinacolada, Ginger, Jasmine, Melon, Vanilla, Peach Passion Fruit.
● The Teaplanet's bubble milk tea powders are Taiwanese tea based powder blended with authentic Indian flavors that are versatile and lactose free.

● Our bubble tea milk powders are always a great addition to milk teas, smoothies, bubbleteas, slushies, frozen yoguyrts, milkshakes and other specialty drinks.They can be also served in delicious iced, blended or hot beverages.
● Ready to be mixed with water or milk, and serve immediately. Recommended to pair with toppings such as tapioca pearls and popping bobas.

●Our Teaplanet's bubble milk tea powders are stored in a convenient, airlock resealable jars that are recyclable and helps you maintain its freshness for long time.

●This product has shelf life of 12 months.Store in a cool and dry place.

● The Teaplanets's bubble milk tea mixes are handcrafted, taste tested and expertly blended in small batches to achieve best flavors making every sip worth and for very best tea drinking experience.
● Exceptional Consistency, Enhanced Taste, Highly Concentrated fruit to achieve best taste in your applications.

● Vegetarian - Vegan - Non GMO - Halal - Kosher - No High Fructose Corn Syrup.
● Statements regarding dietary supplements are not intended to diagnose, treat, cure, or prevent any disease or health condition.
Product Type : Powdered Beverage Premix.

Recommended Usage :  Add 15 Gms To 100 ML warm Green Tea or Black in a cocktail shaker. Mix until dissolved. Add 6-8 Ice Cubes and 2 Scoops of Whip Cream or Non Dairy Creamer. Add sweetener to Taste. Shake rigorously till you get the froth. Adjust water accordingly.

Serving Size : 350 ML

Serves : 60-70 Glasses

- Seal the bag after opening.
- Avoid excessive heat or moisture.
- Avoid constant exposure to light.
- Avoid Cross Contamination.
*** PROPRIETARY FOOD