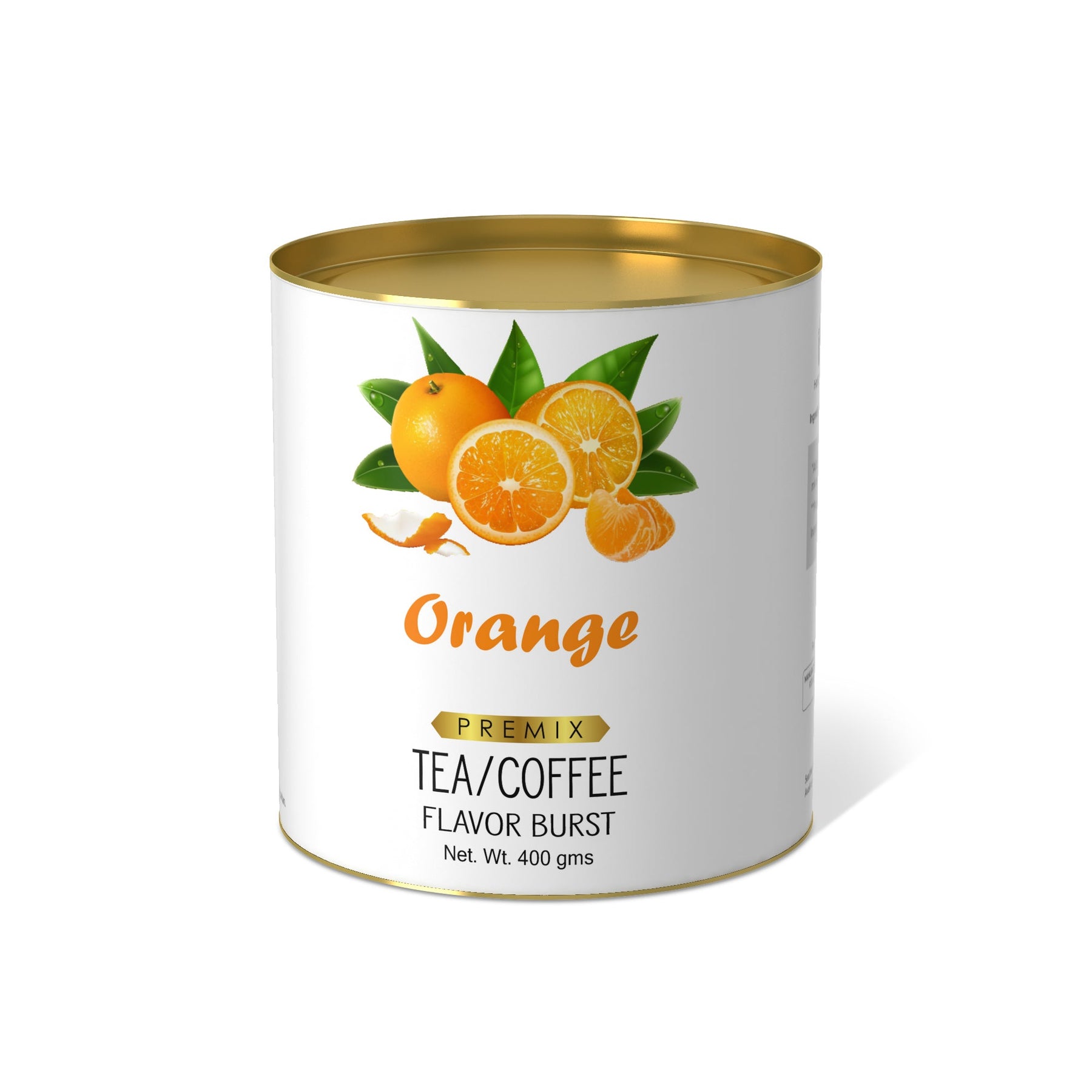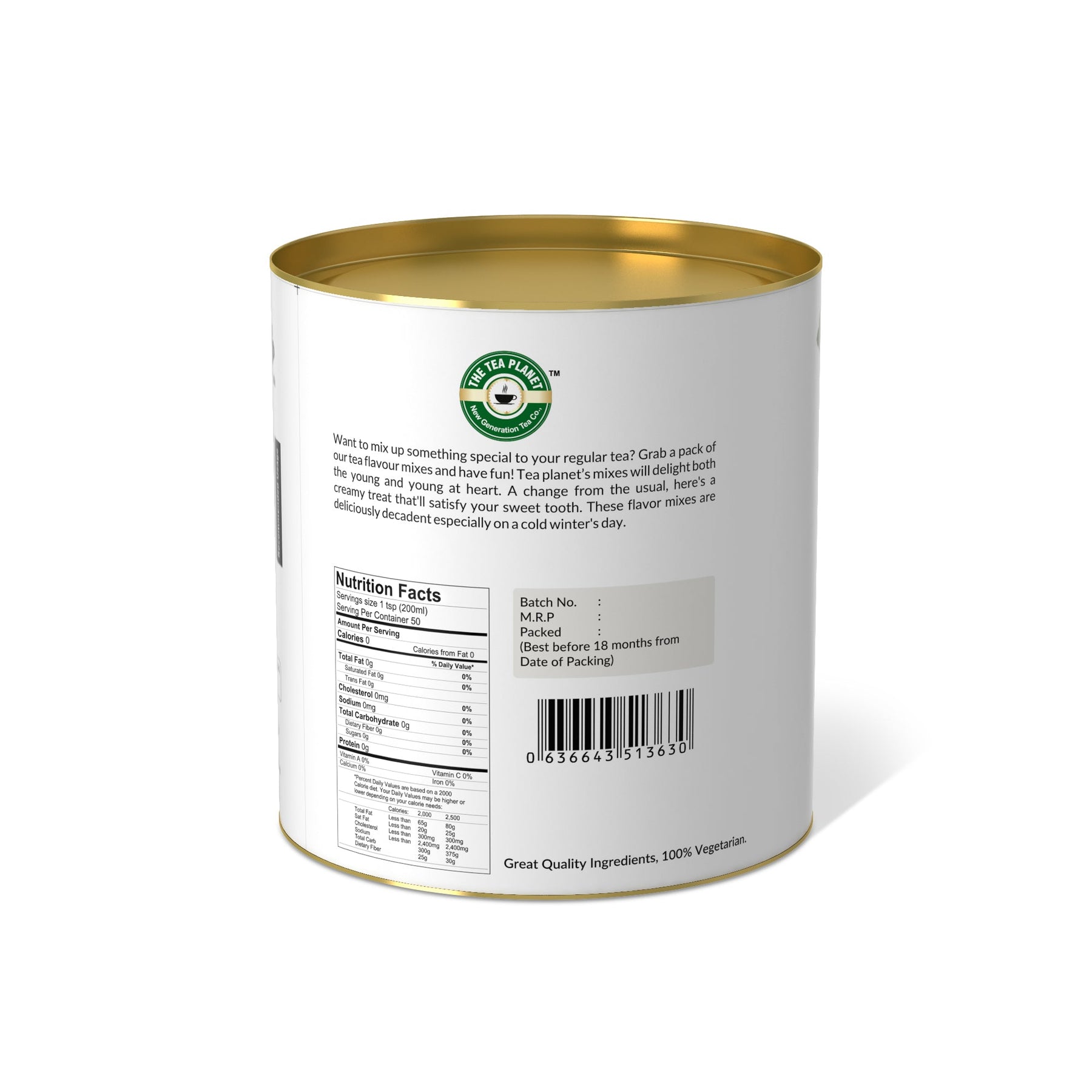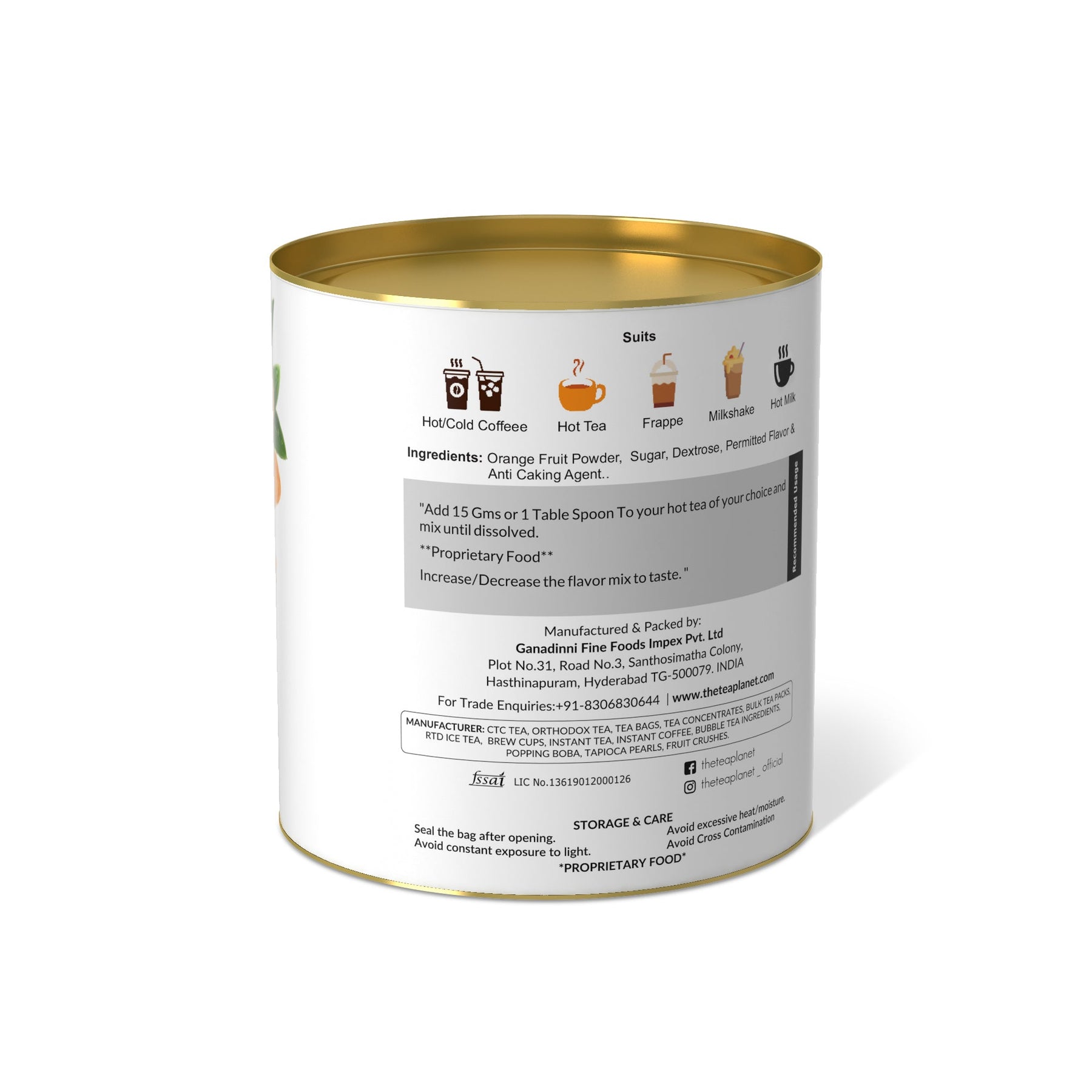 Orange Flavor Burst - 250 gms
Want to mix up something special to your regular tea or coffee? Grab a pack of our flavor mixes and have fun! Flavor burst mixes will delight both the young and young at heart. A change from usual, here's a creamy treat that'll satisfy your sweet tooth. These flavor mixes are deliciously decadent, especially on a cold winter's day!
What is flavor burst?
Flavor Burst is a product series of THE TEA PLANET specially developed to Add Flavors to Regular Tea/Coffee. Made from real extracts and just add a pinch for an enhanced taste experience. Gourmet-type Tea/Coffee at your home/Cafe.
* Add Taste & Flavors to your regular Tea/Coffee. Control Taste, Increase-Decrease Flavor is now in your hands.
* No Wastage, Versatile Use, Longer Shelf Life product & Ready to Use Product.
 *Same Flavor - Different Beverages. Numerous variety. Reduce Time, Labour and with enhanced taste
* Healthier replacement to syrups and made with a low-calorie sweetener.
Ingredients:
Orange Fruit Powder, Sugar, Dextrose, Permitted Flavor & Anti Caking Agents
Usage Directions : 
First, make a 200ml cup of 2 hot tea with milk
Next, Add 15g or 1 tablespoon of flavor mix to your hot tea and mix until
Finally, enjoy the flavor of your tea. Increase or decrease the mix to taste