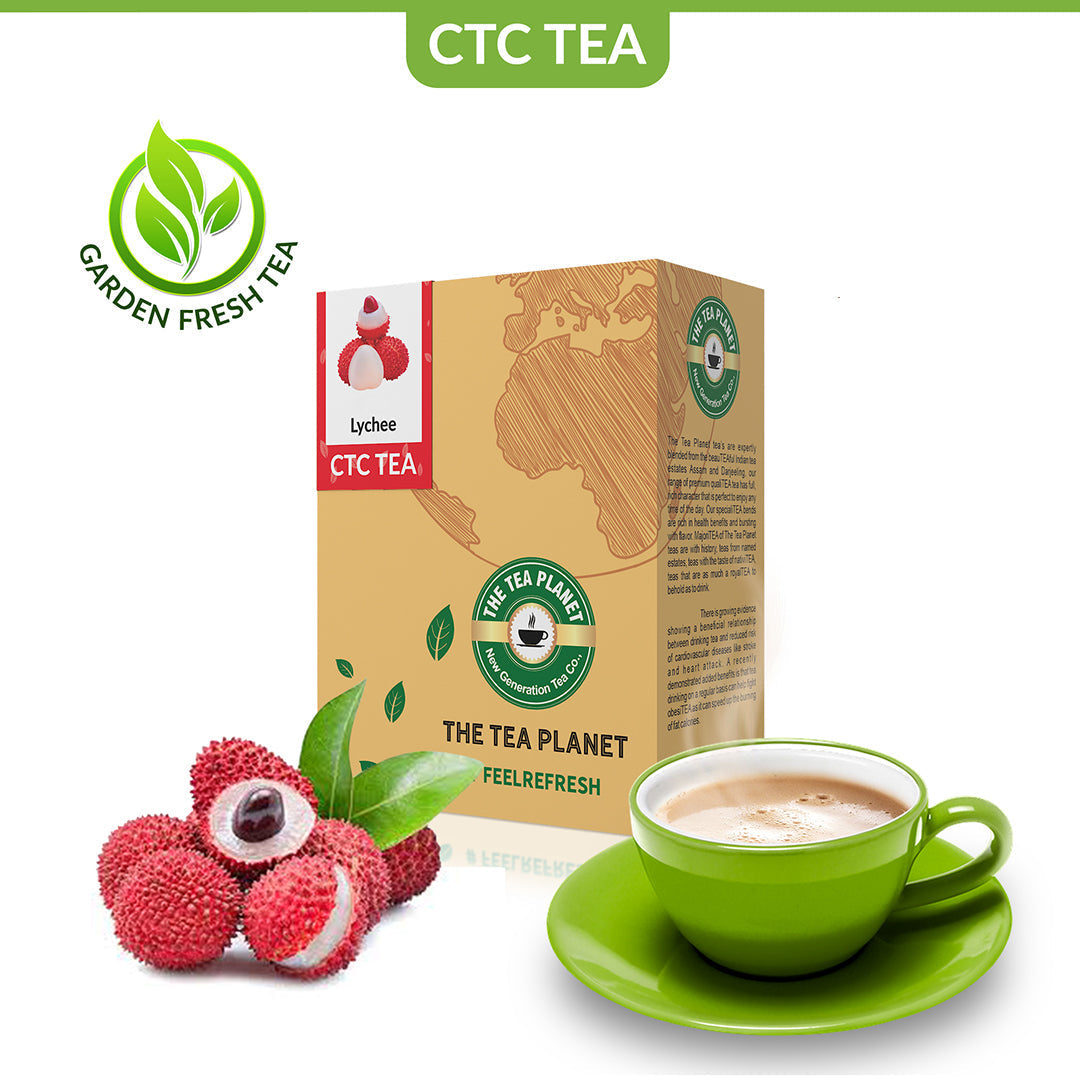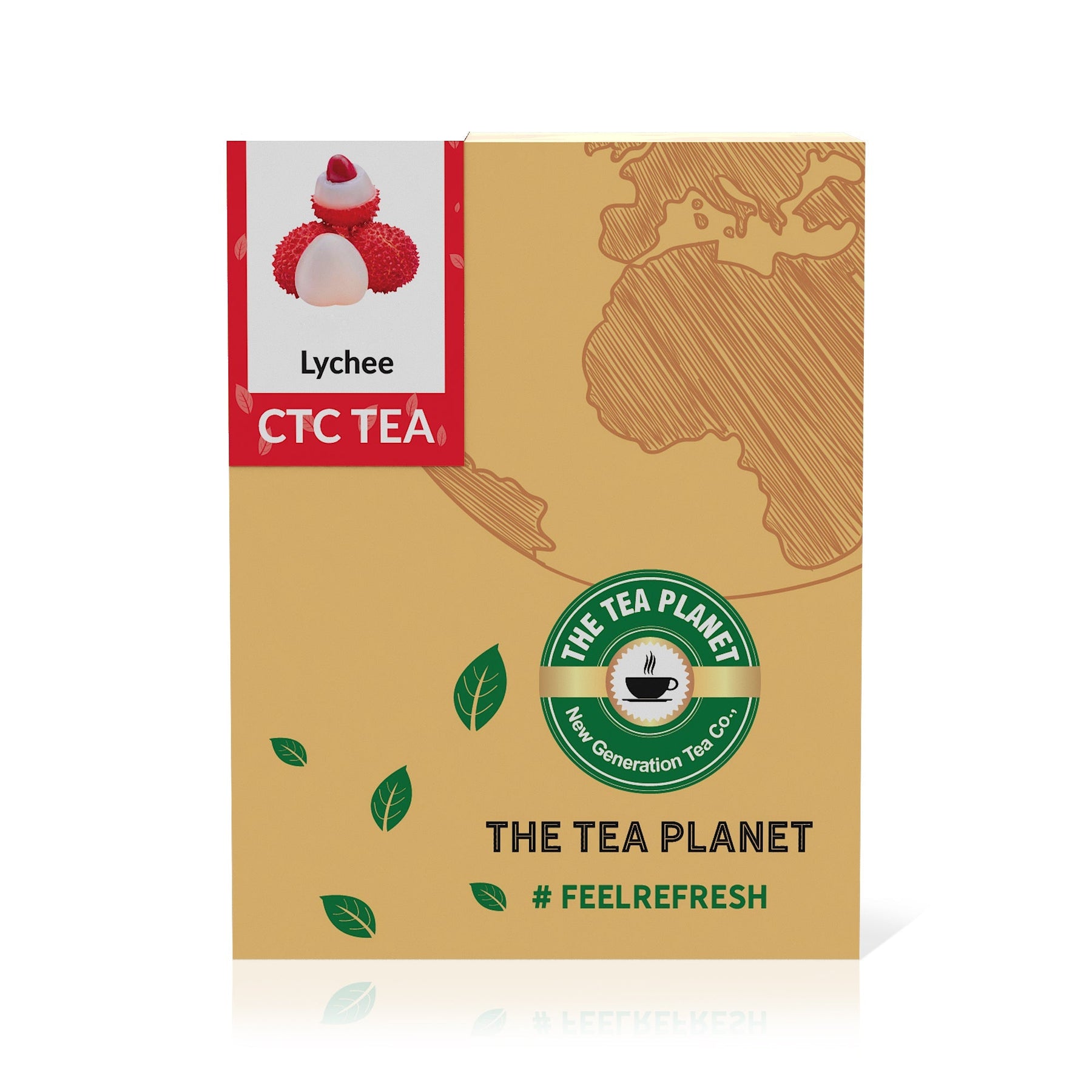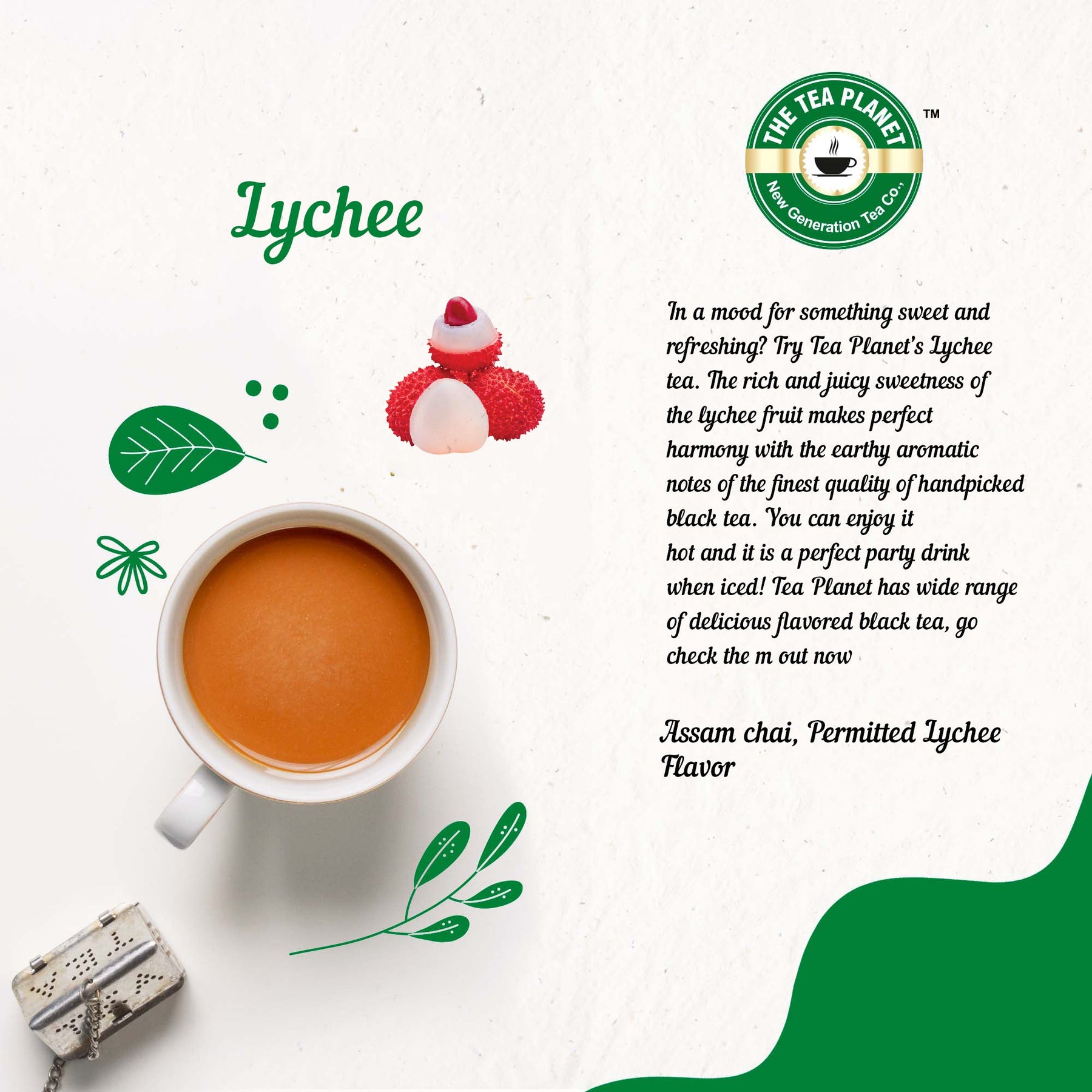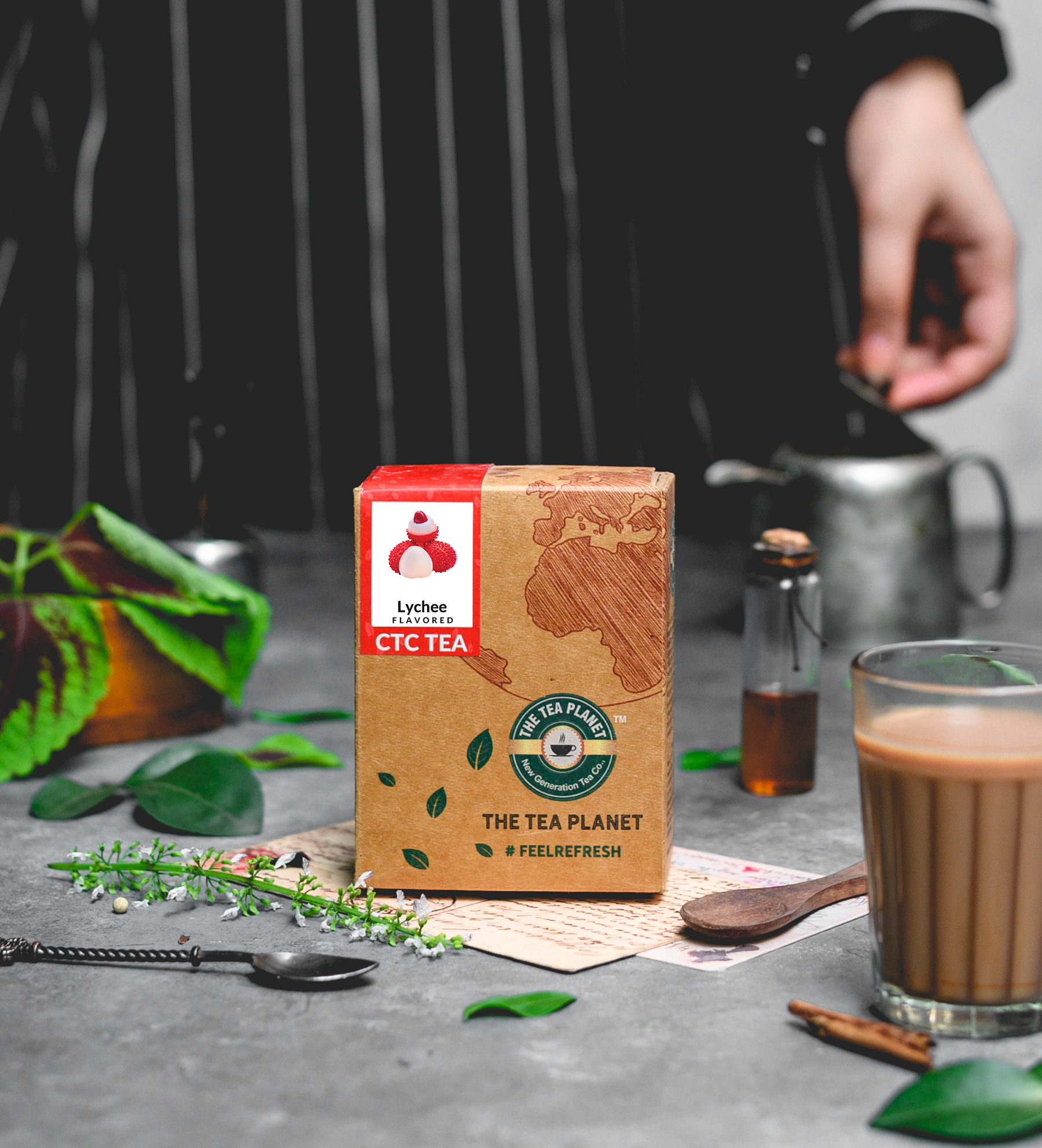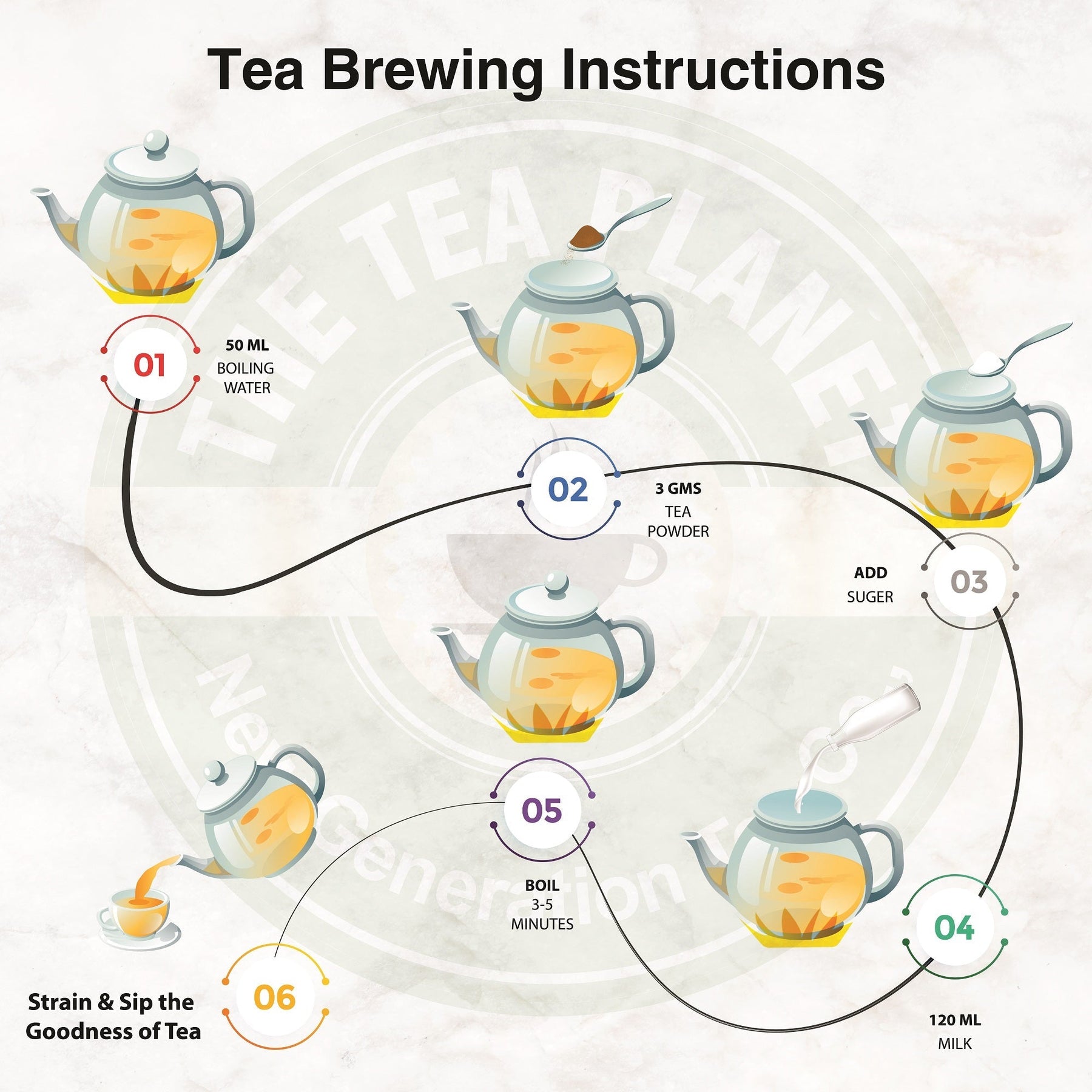 Lychee Flavored CTC Tea - 200 gms
In a mood for something sweet and refreshing? Try Tea Planet's Lychee tea. The rich and juicy sweetness of the lychee fruit makes perfect harmony with the earthy aromatic notes of the finest quality of hand-picked black tea. You can enjoy it hot and it is a perfect party drink when iced! Tea Planet has wide range of delicious flavored black tea, go check them out now.
• Rich, almost full-bodied, smooth taste.
• Best quality green tea, straight from the tea estates.
• Just add warm water and sugar/honey to taste.
• Packaged in a freshness retaining container.
Ingredients : Assam chai &Permitted Lychee Flavor.

Product Type : Tea Powder
Tea Hot Drink : Add 6 Gms of Tea Powder to 50 ML of Boiling Water, add Sugar, Add 120 ML Milk and then Boil for 3-5 Minutes.

Serving Size : 150 ML

Serves : 160-170 Cups.
- Seal the bag after opening.
- Avoid excessive heat or moisture.
- Avoid constant exposure to light.
- Avoid Cross Contamination.
*** PROPRIETARY FOOD