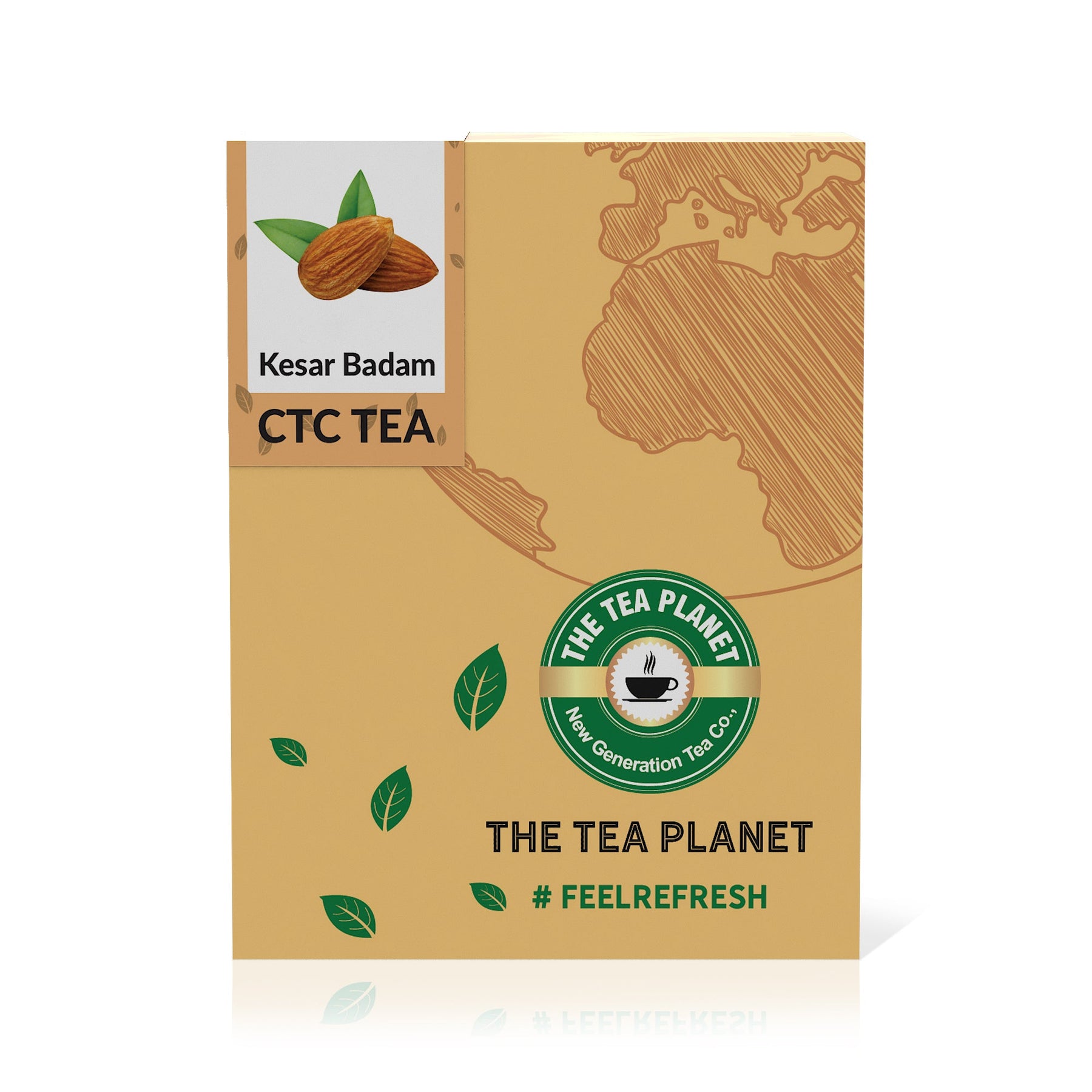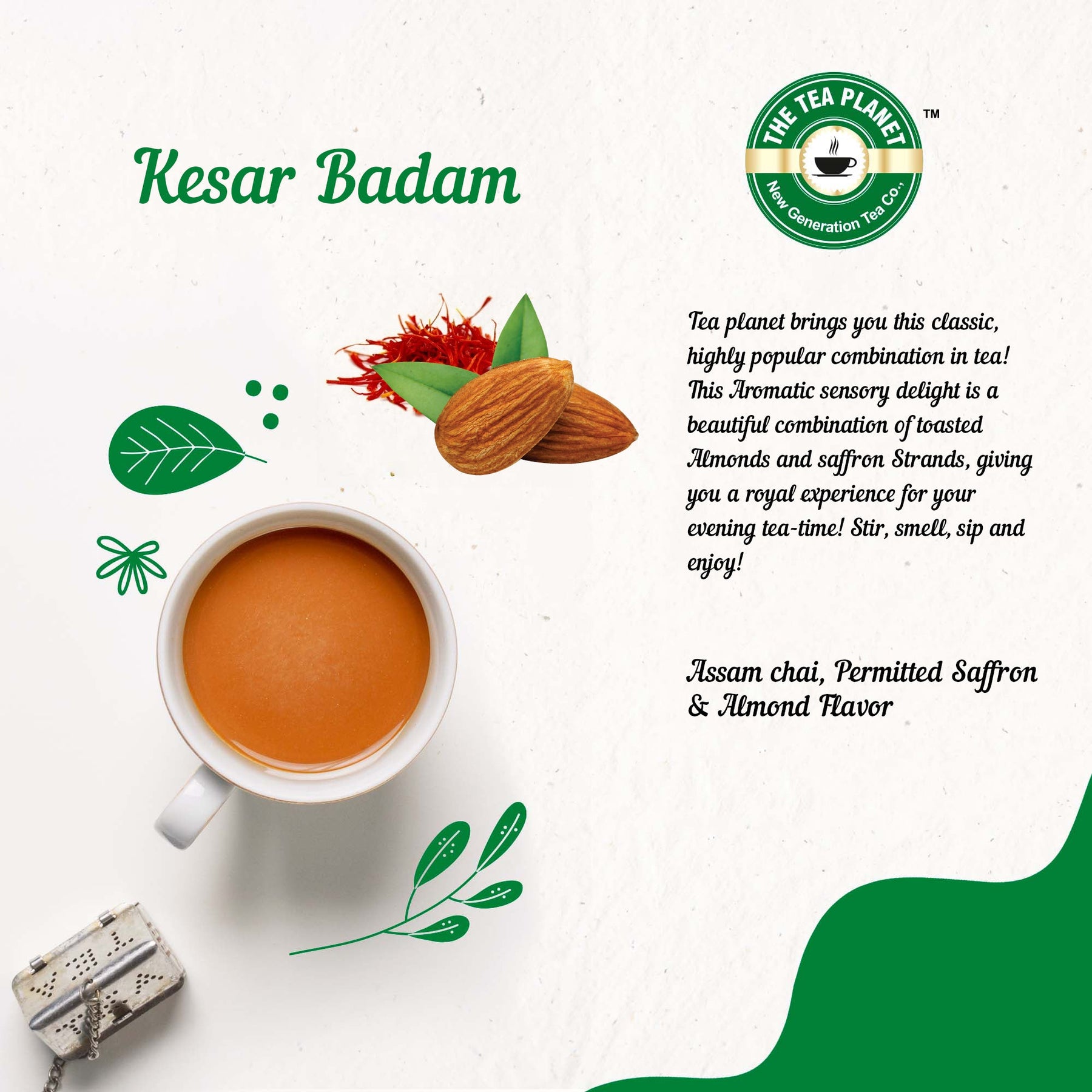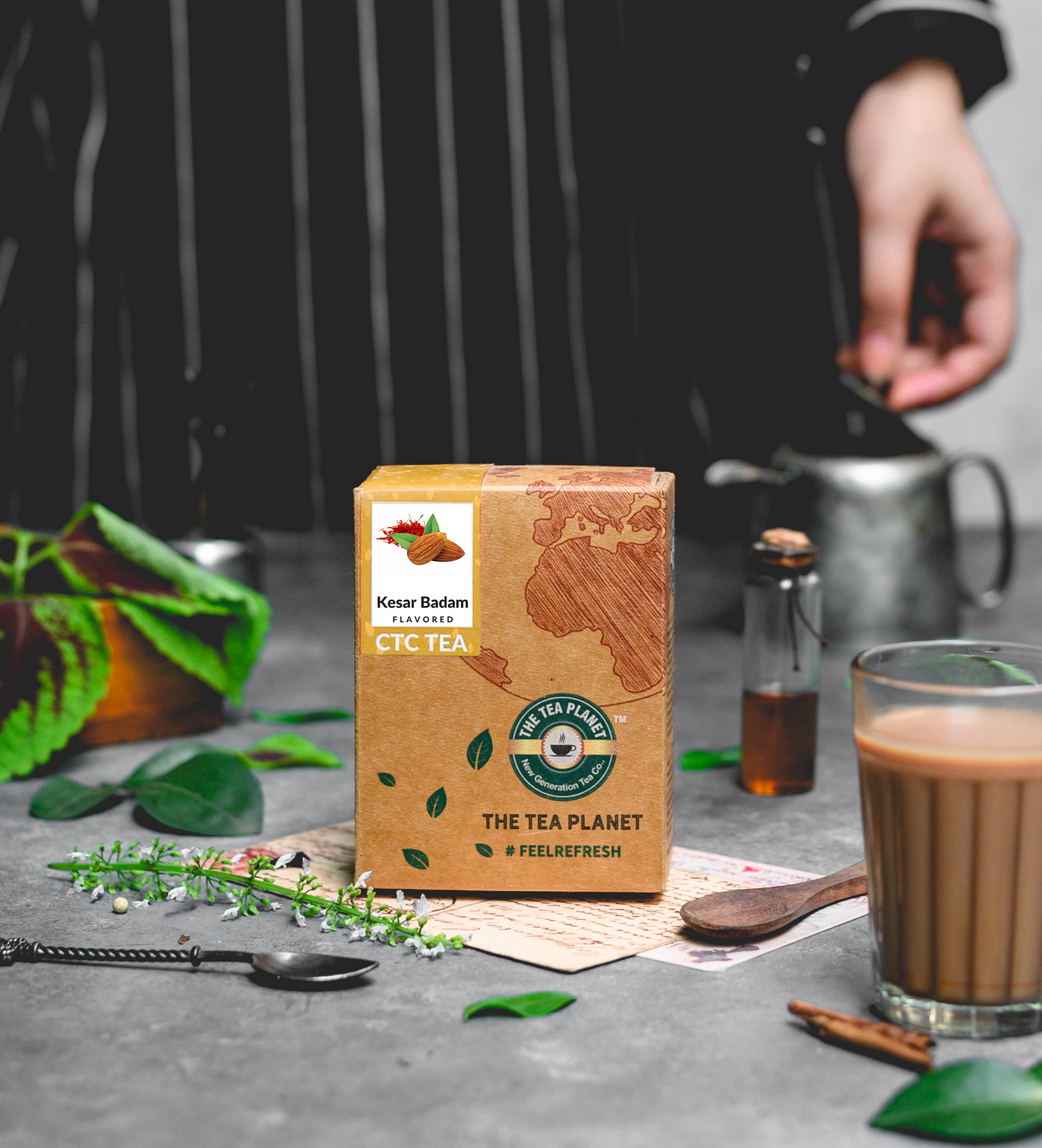 Kesar Badam Flavored CTC Tea - 100 gms
Tea planet brings you this classic, highly popular combination in tea! This Aromatic sensory delight is a beautiful combination of toasted Almonds and saffron Strands, giving you a royal experience for your evening tea-time! Stir, smell, sip  and enjoy!
• Premium quality tea. 
• Full-bodied texture.
• Authentic Indian flavor.
• Amazing taste blend, easy to make.
• Packaged in freshness retaining container.
Ingredients : Assam chai, Permitted Saffron & Almond Flavor.
Product Type : Tea Powder
Tea Hot Drink : Add 6 Gms of Tea Powder to 50 ML of Boiling Water, add Sugar, Add 120 ML Milk and then Boil for 3-5 Minutes.

Serving Size : 150 ML

Serves : 160-170 Cups.
- Seal the bag after opening.
- Avoid excessive heat or moisture.
- Avoid constant exposure to light.
- Avoid Cross Contamination.
*** PROPRIETARY FOOD