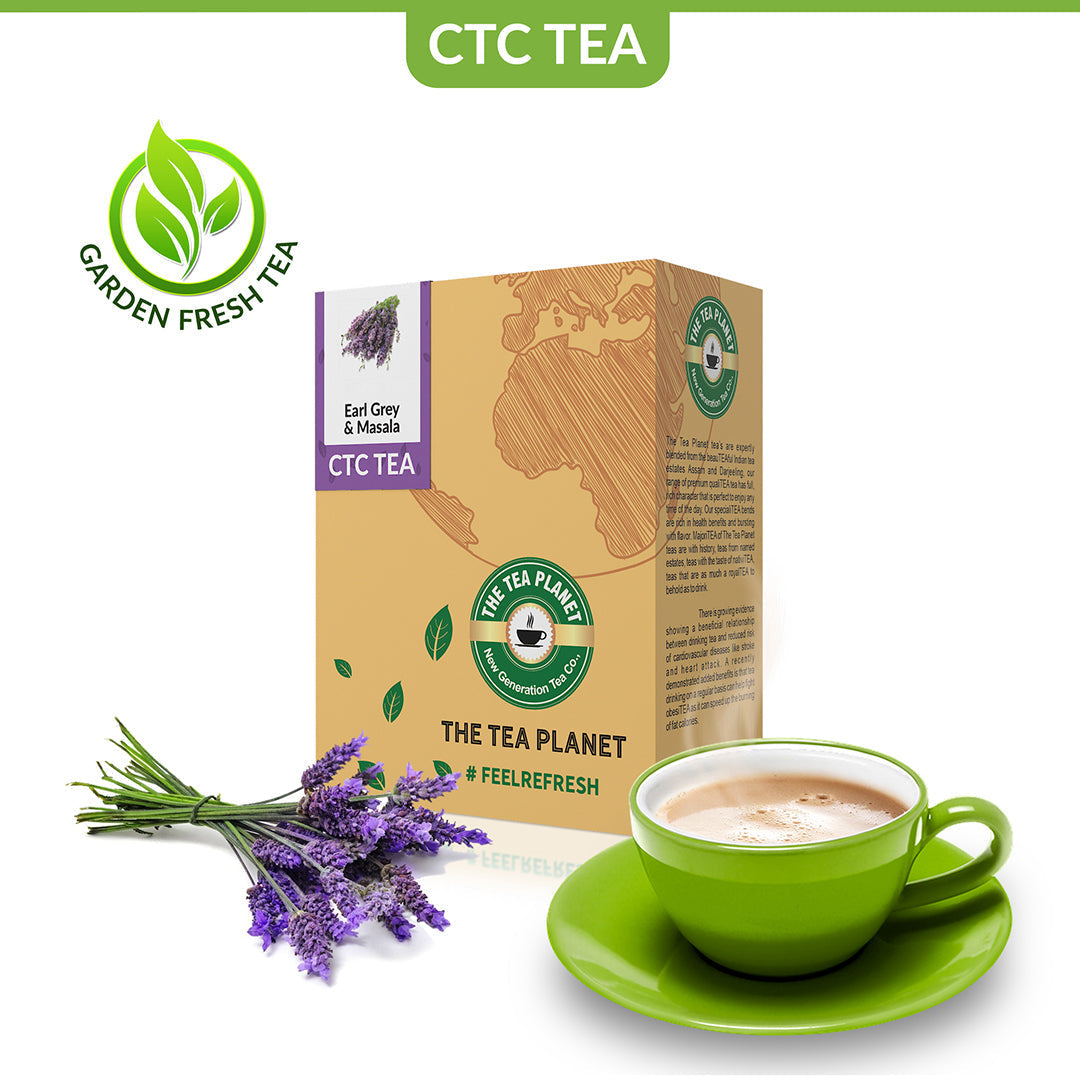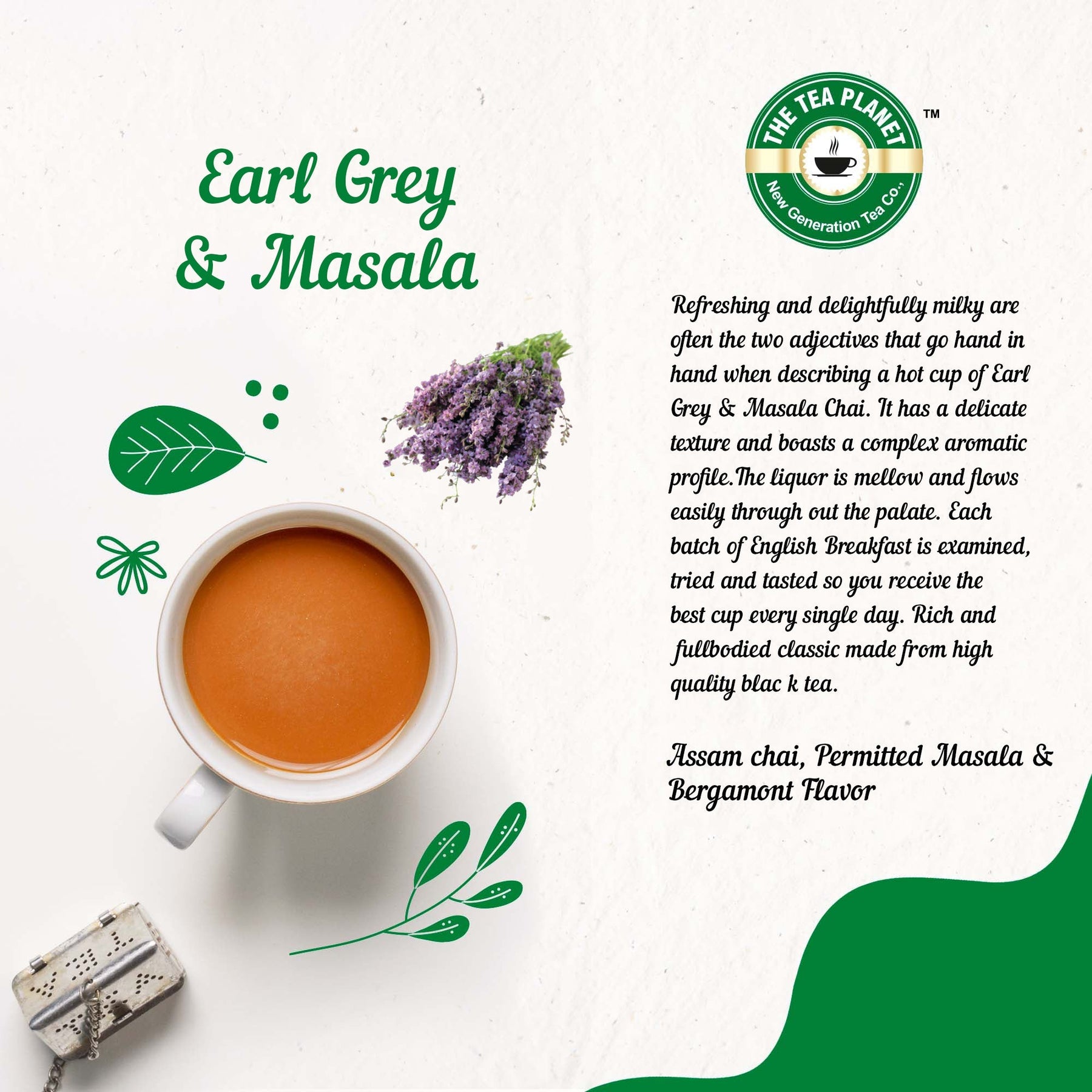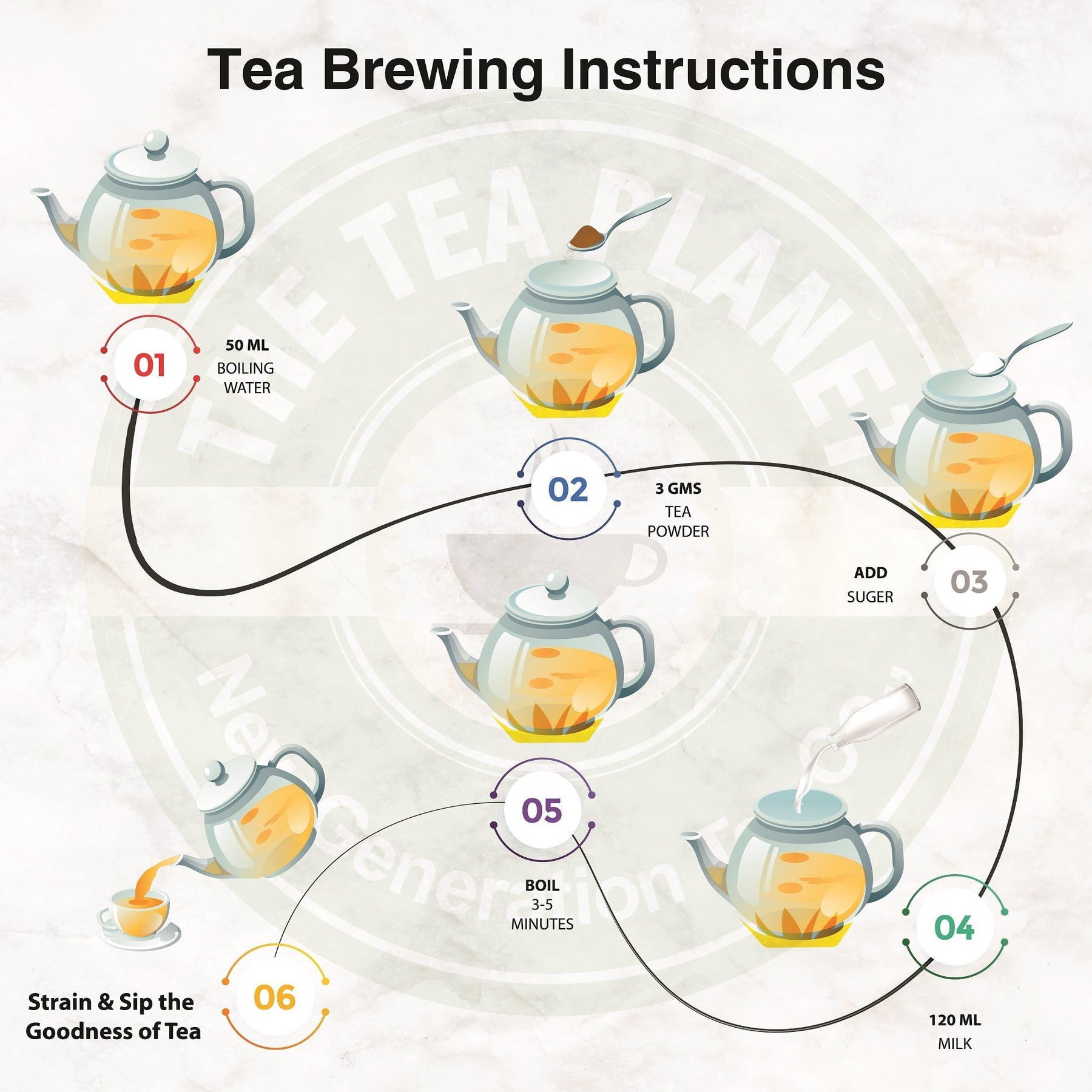 Earl Grey & Masala CTC Tea - 200 gms
Refreshing and delightfully milky are often the two adjectives that go hand in hand when describing a hot cup of Earl Grey & Masala Chai. It has a delicate texture and boasts a complex aromatic profile.The liquor is mellow and flows easily throughout the palate. Each batch of English Breakfast is examined, tried and tasted so you receive the best cup every single day. Rich and full-bodied classic made from high quality black tea.
• Marry beautifully with your morning meals.
• Best quality black tea, straight from the tea estates.
• Just add warm water and sugar/honey to taste
• Packaged in a freshness retaining container.
Ingredients : Assam chai, Permitted Masala & Bergamont Flavor

Product Type : Tea Powder

Tea Hot Drink : Add 6 Gms of Tea Powder to 50 ML of Boiling Water, add Sugar, Add 120 ML Milk and then Boil for 3-5 Minutes.

Serving Size : 150 ML

Serves : 160-170 Cups.
- Seal the bag after opening.
- Avoid excessive heat or moisture.
- Avoid constant exposure to light.
- Avoid Cross Contamination.
*** PROPRIETARY FOOD