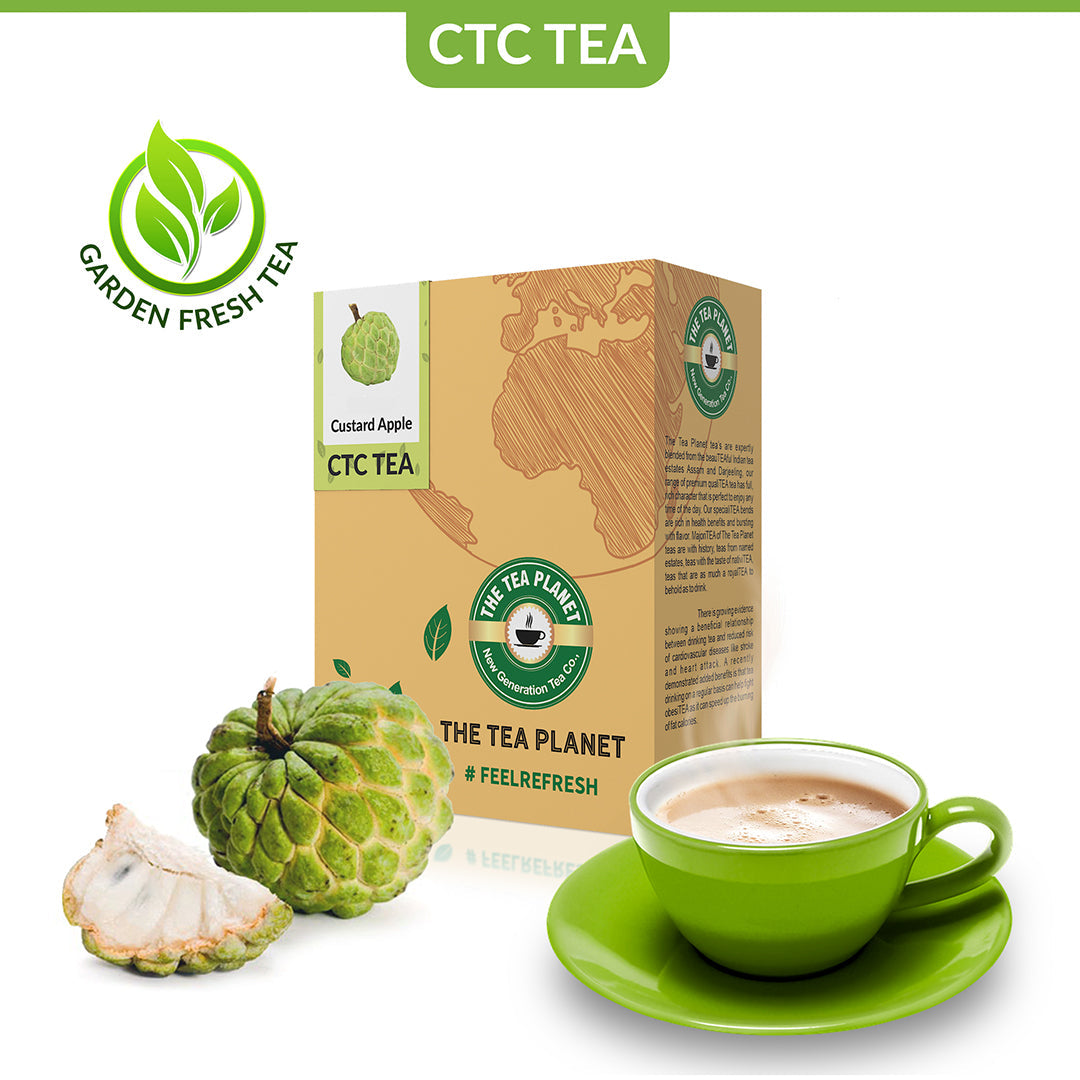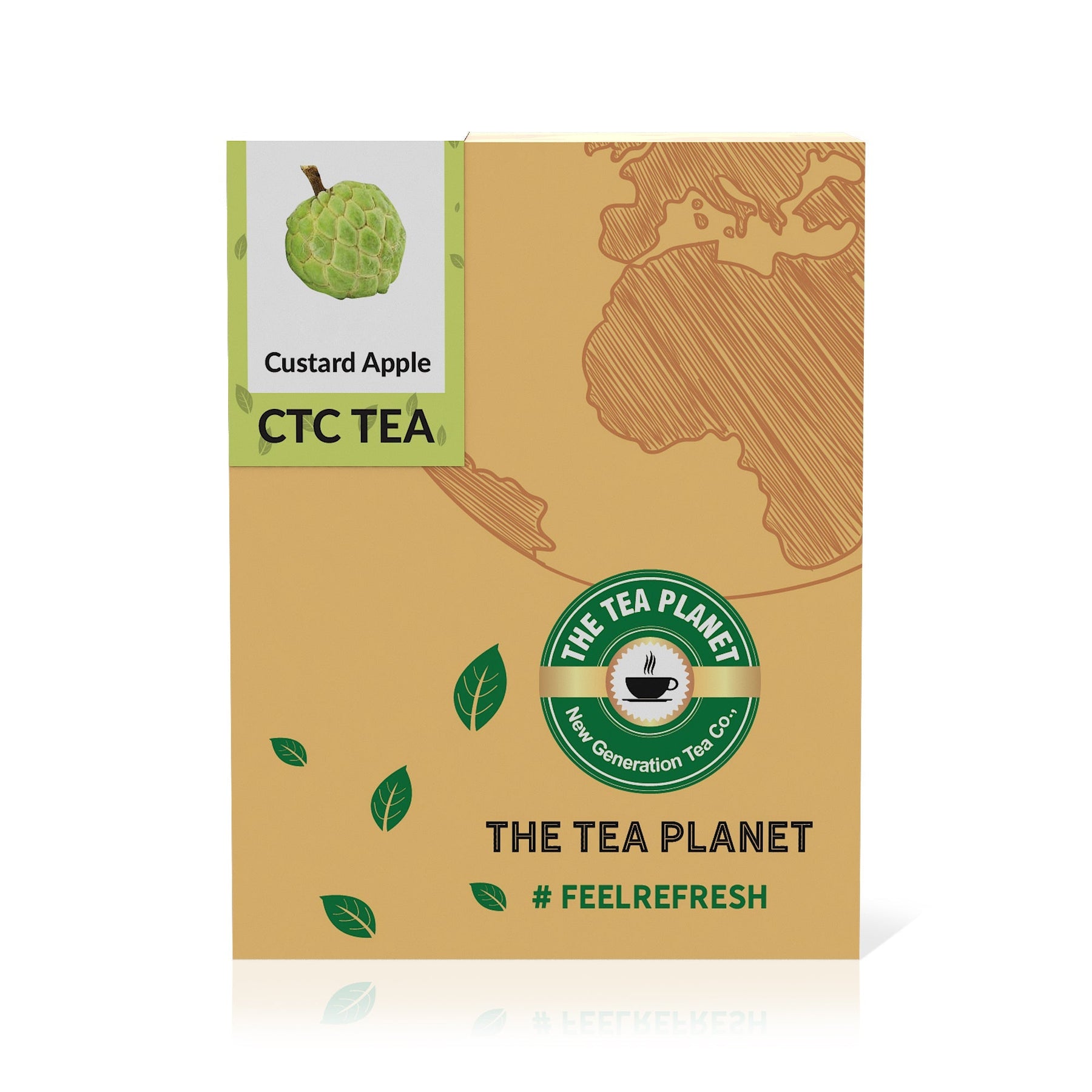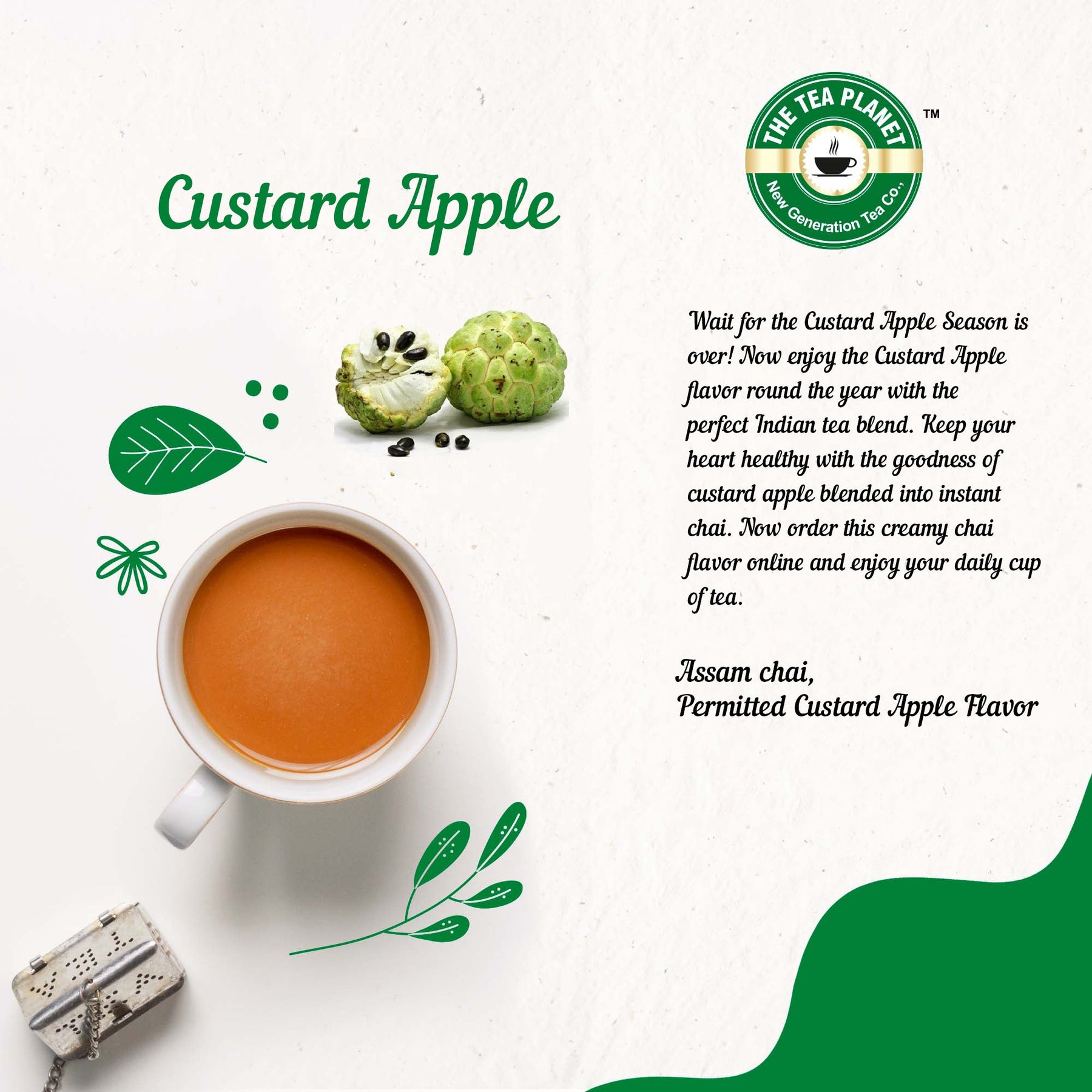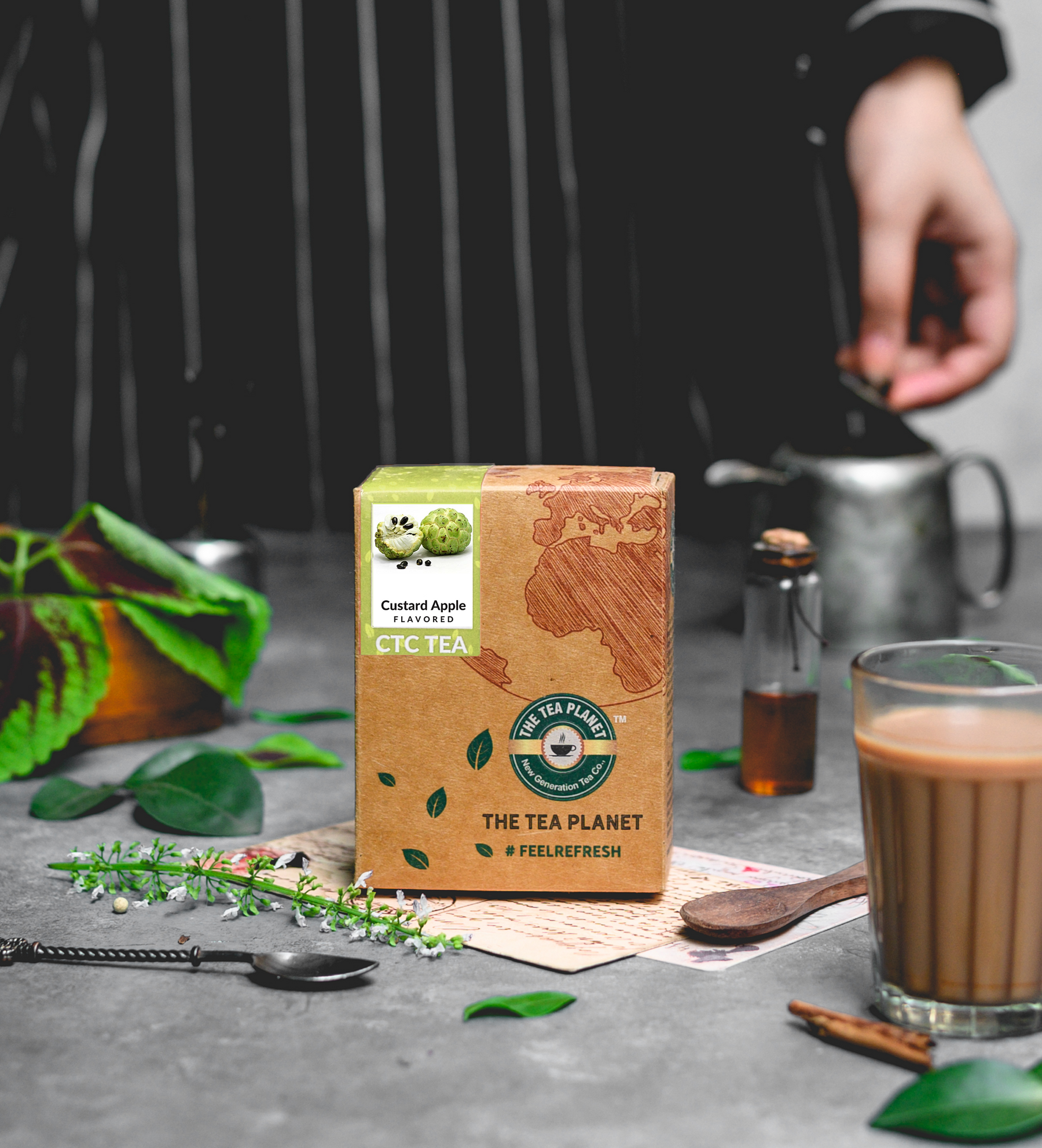 Custard Apple CTC Tea - 200 gms
Wait for the Custard Apple Season is over! Now enjoy the Custard Apple flavor round the year with the perfect Indian tea blend. Keep your heart healthy with the goodness of custard apple blended into instant chai. Now order this creamy chai flavor online and enjoy your daily cup of tea. 
• Delicious Custard apple infusion.
• Best quality tea, straight from the tea estates.
• Perfect for Iced Tea & coolers.
• Packaged in a freshness retaining container.
Ingredients : Assam chai & Permitted Custard Apple Flavor.

Product Type : Tea Powder
Tea Hot Drink : Add 6 Gms of Tea Powder to 50 ML of Boiling Water, add Sugar, Add 120 ML Milk and then Boil for 3-5 Minutes.

Serving Size : 150 ML

Serves : 160-170 Cups.
- Seal the bag after opening.
- Avoid excessive heat or moisture.
- Avoid constant exposure to light.
- Avoid Cross Contamination.
*** PROPRIETARY FOOD