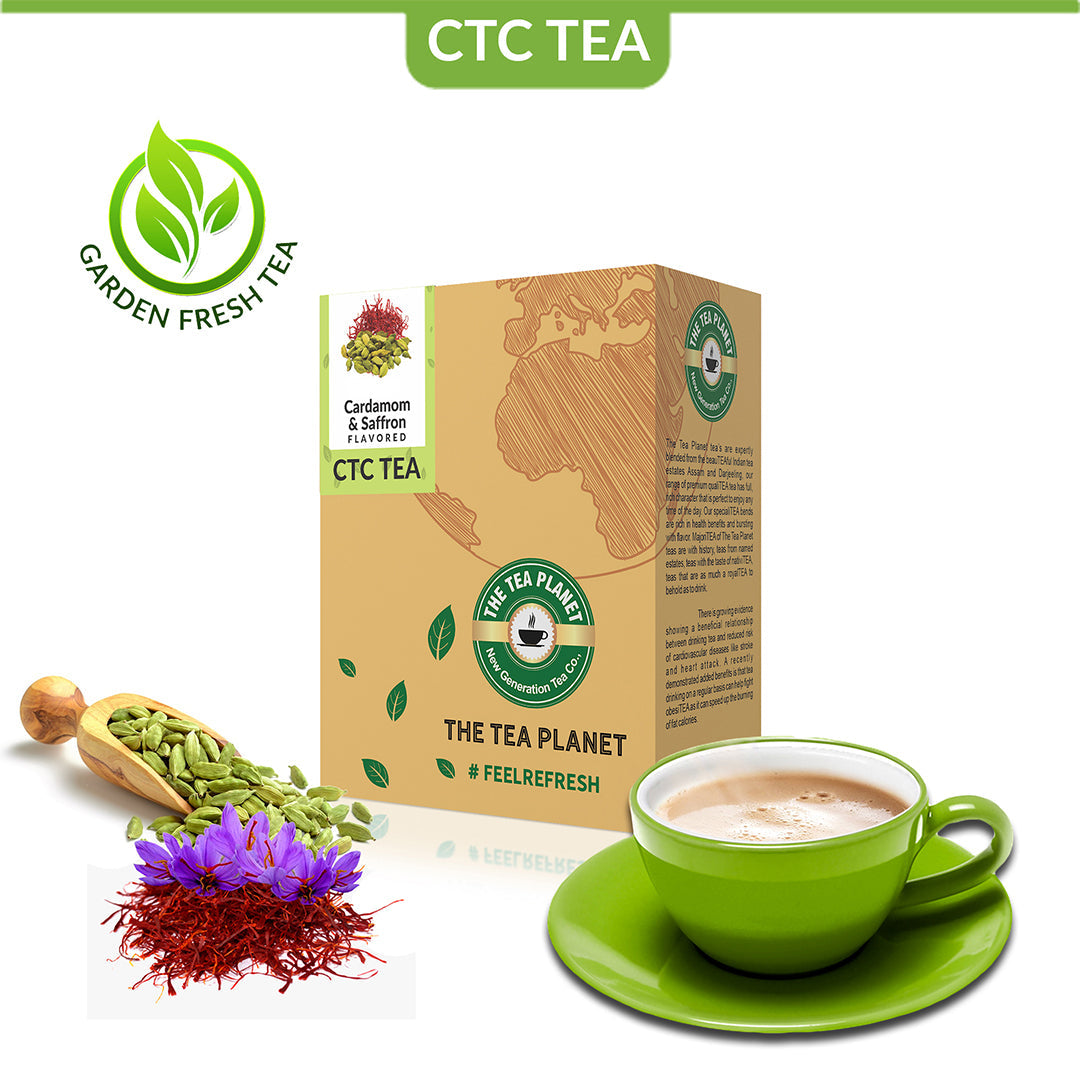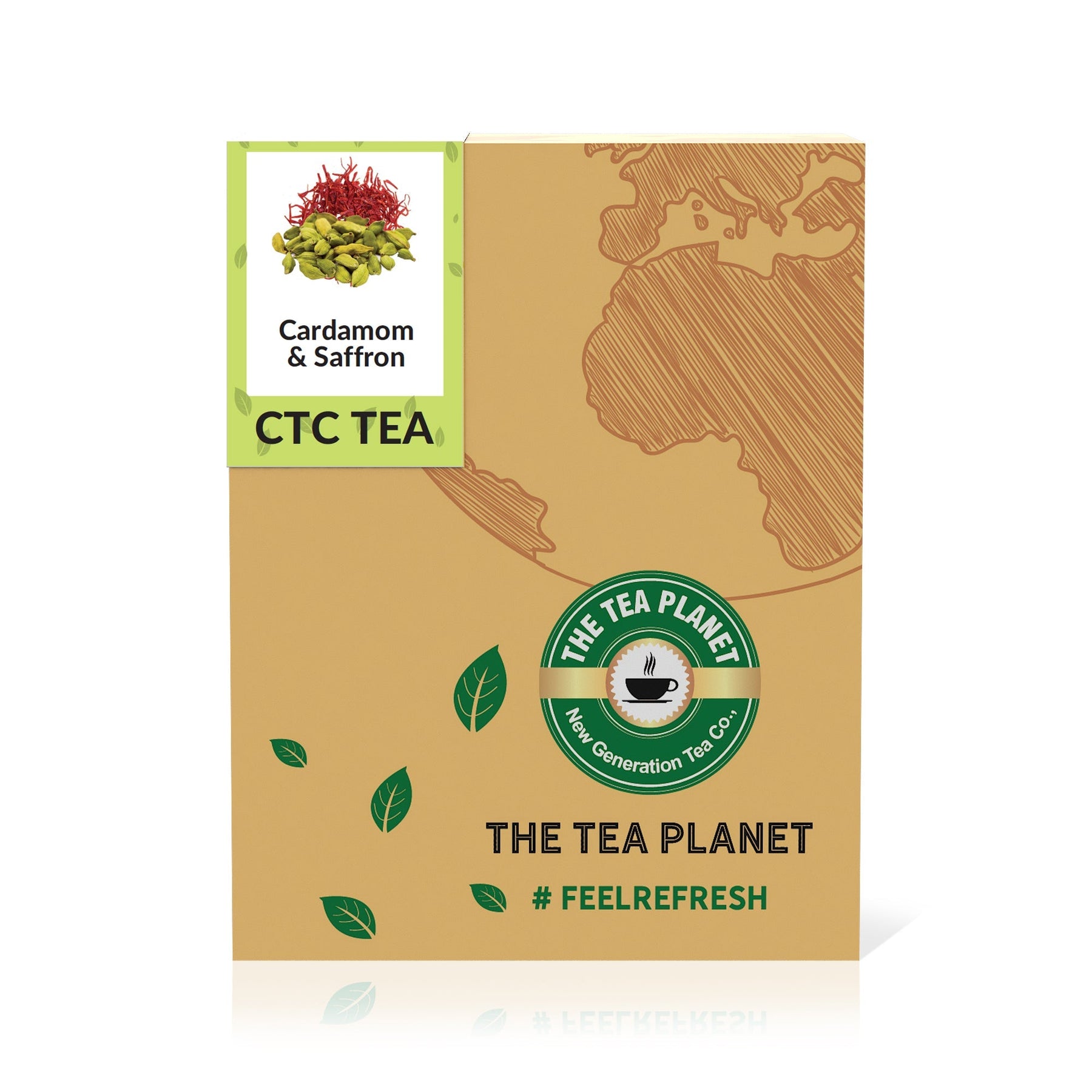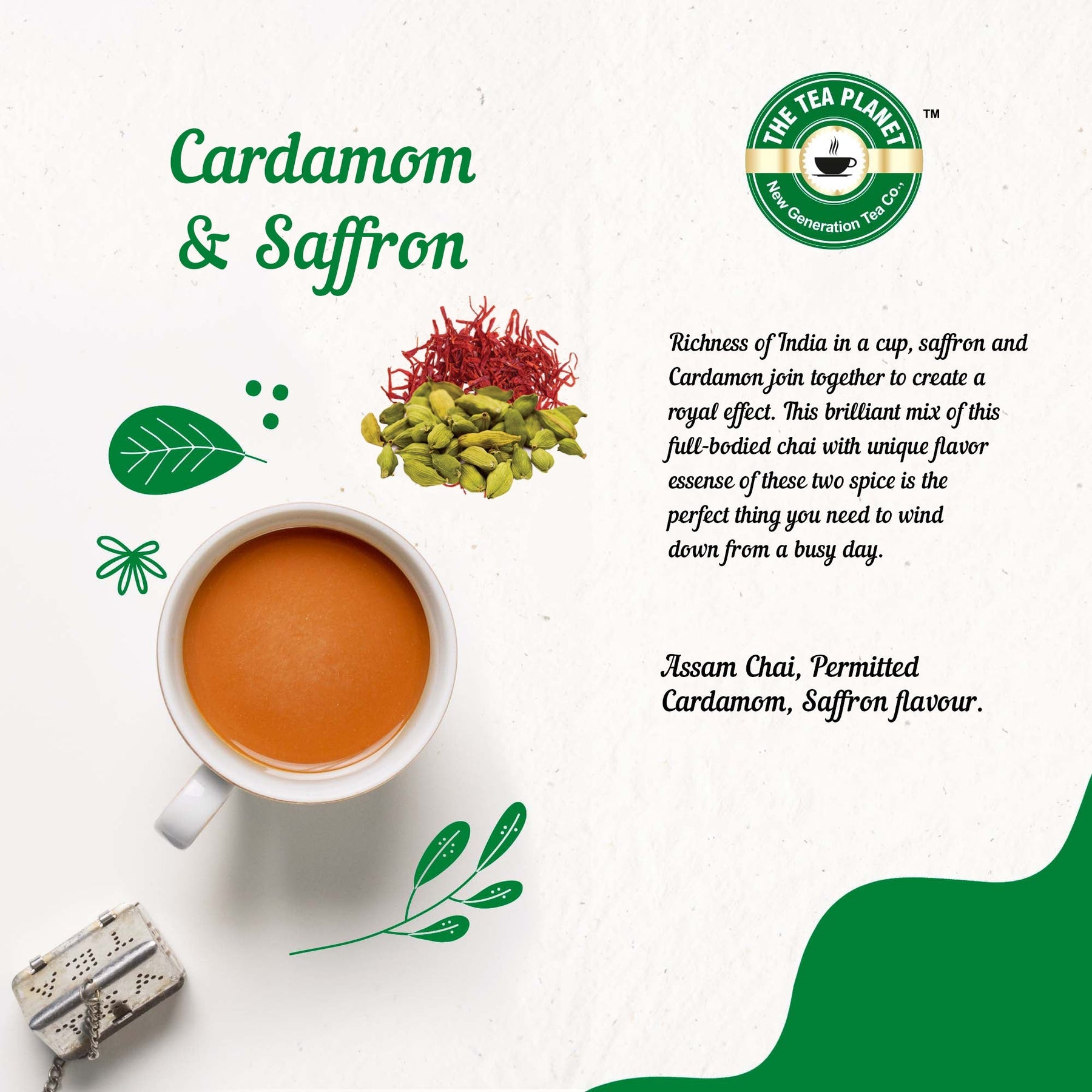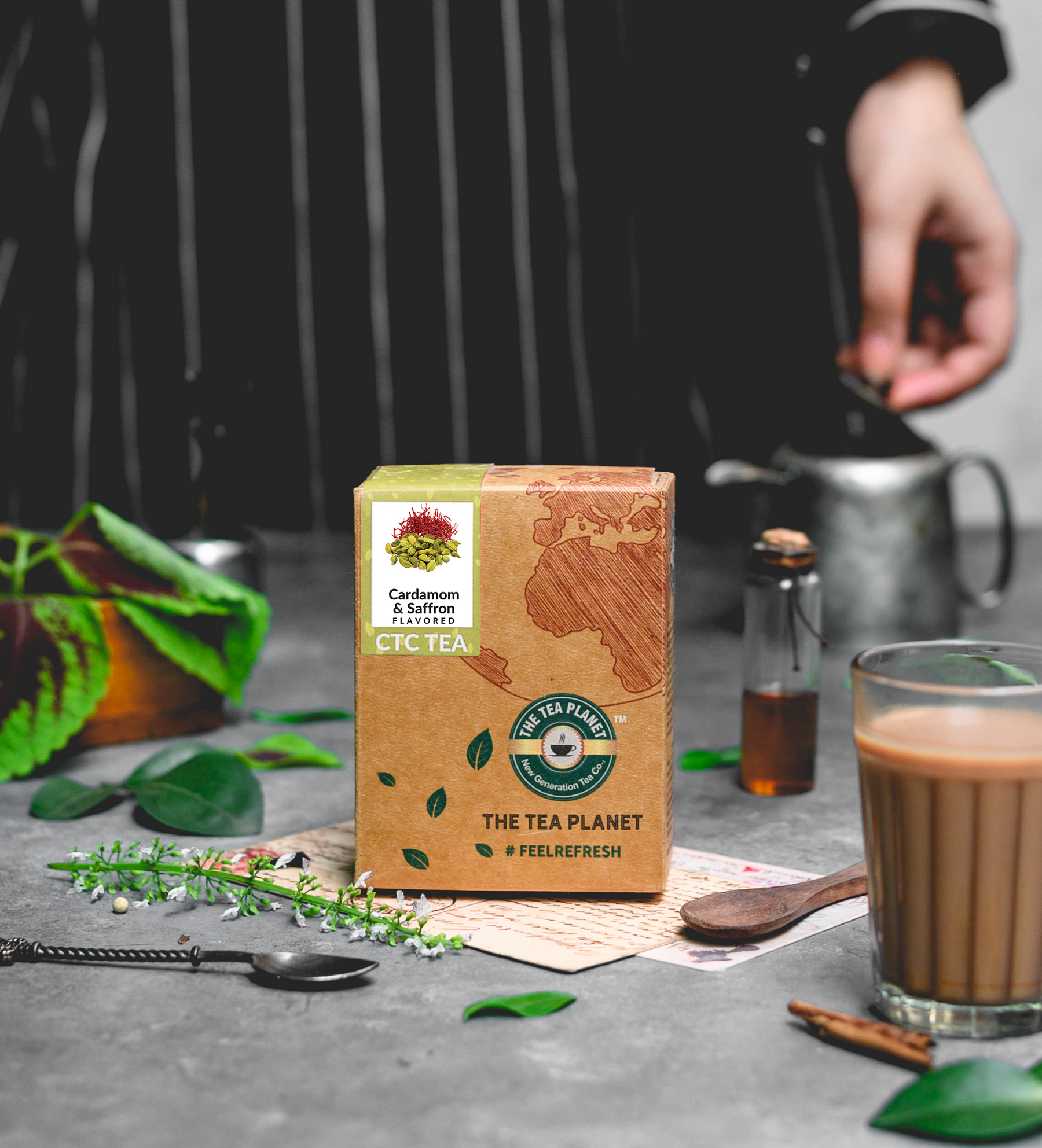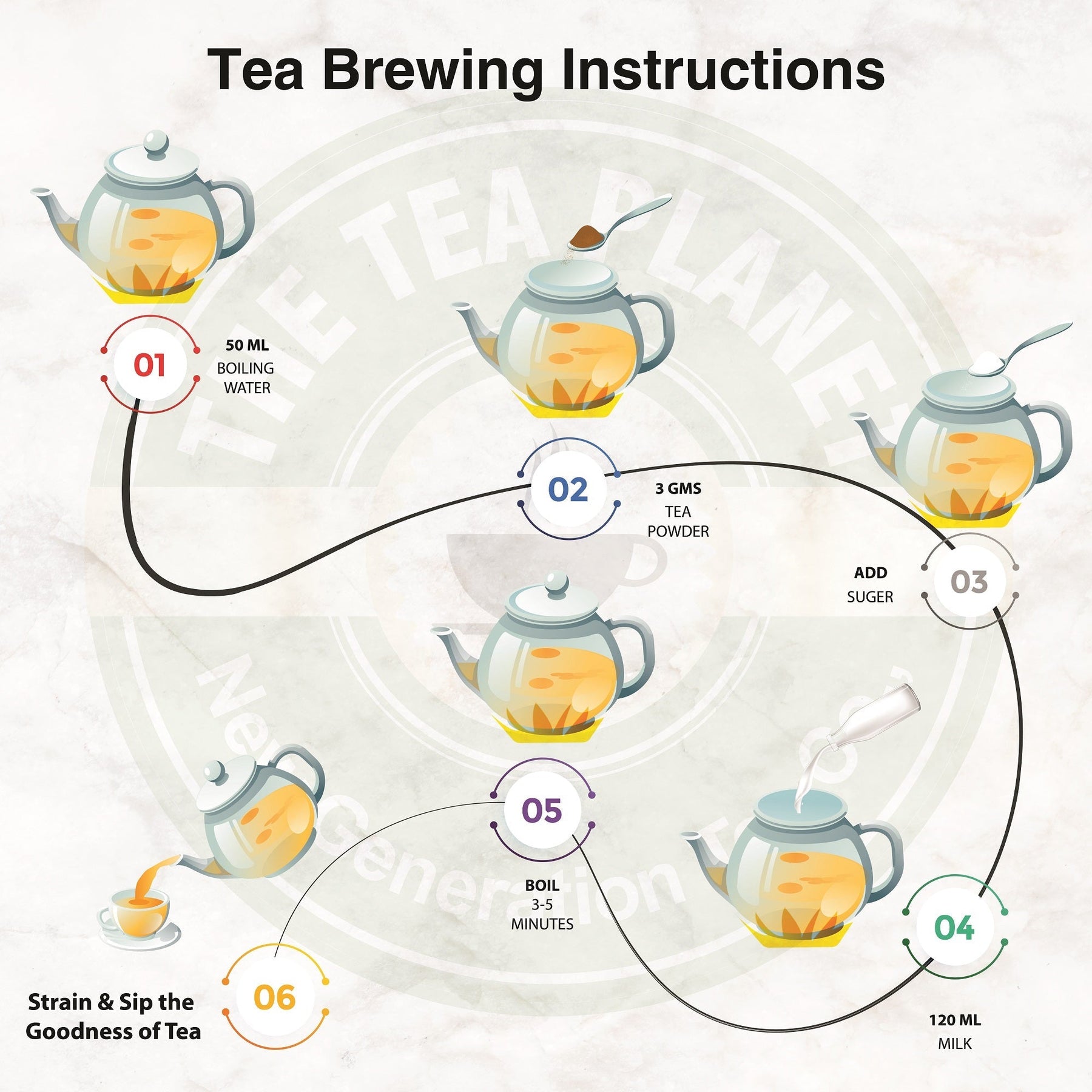 Cardamom & Saffron Flavored CTC Tea - 200 gms
Richness of India in a cup, saffron and Cardamom join together to create a royal effect. This brilliant mix of this full-bodied chai with unique flavor essense of these two spice is the perfect thing you need to wind down from a busy day. 
• Premium quality delicious and fragrant tea
• 100% authentic Saffron and Cardamom spices flavor.
• Amazing taste blend.
• Excellent freshness retaining Packaging.
Ingredients : Assam chai, Permitted Cardamom, Saffron flavour.

Product Type : Tea Powder.
Tea Hot Drink : Add 6 Gms of Tea Powder to 50 ML of Boiling Water, add Sugar, Add 120 ML Milk and then Boil for 3-5 Minutes.

Serving Size : 150 ML

Serves : 160-170 Cups.
- Seal the bag after opening.
- Avoid excessive heat or moisture.
- Avoid constant exposure to light.
- Avoid Cross Contamination.
*** PROPRIETARY FOOD