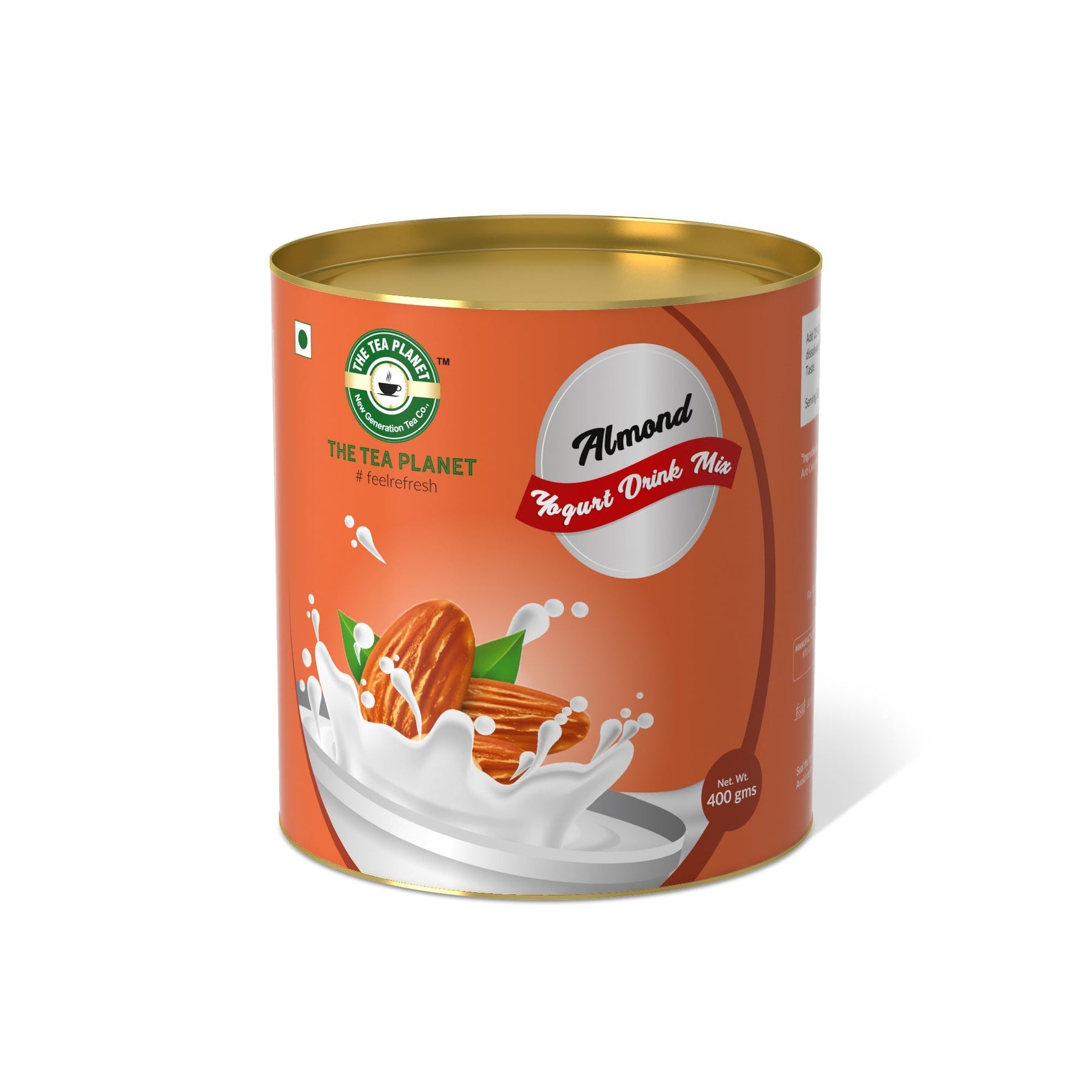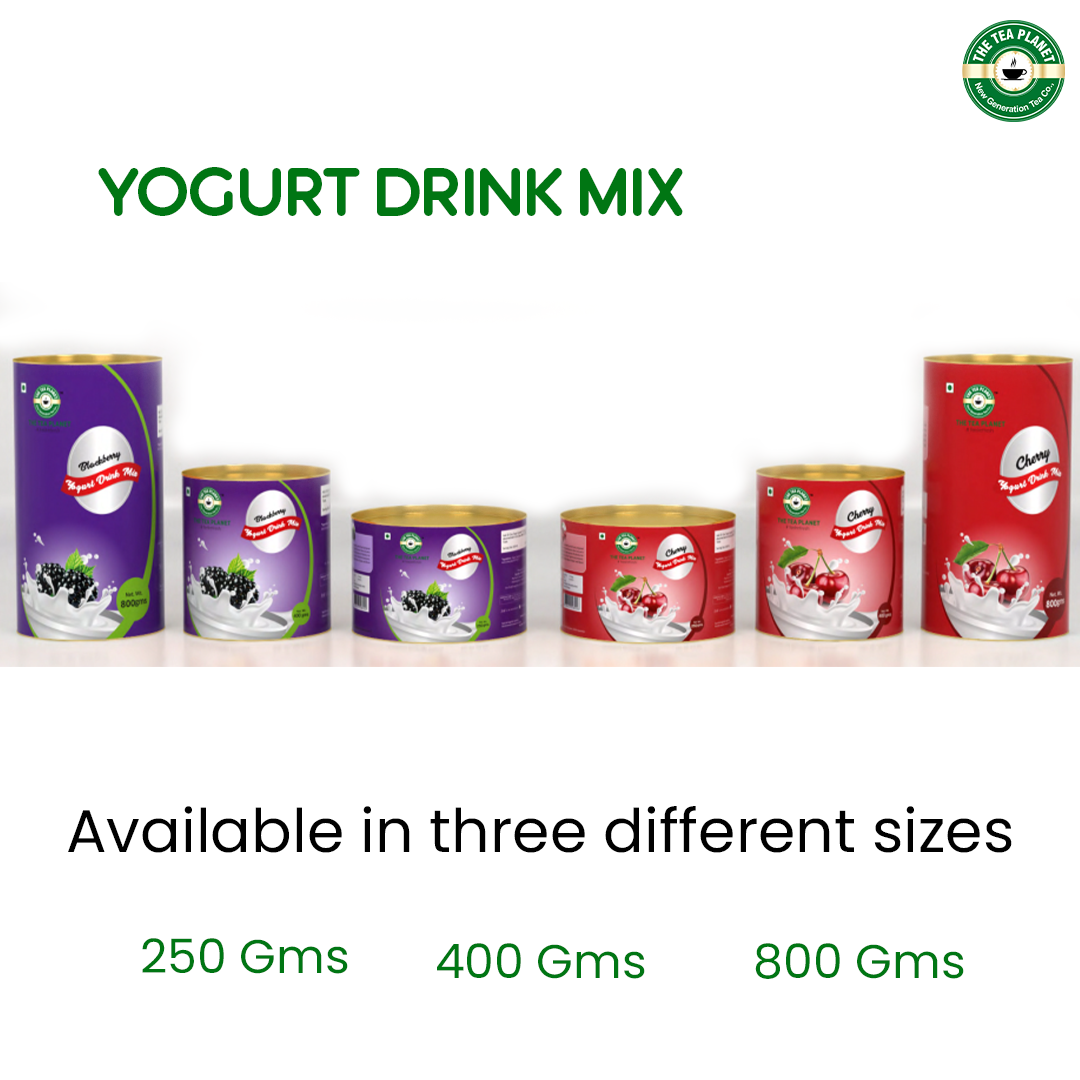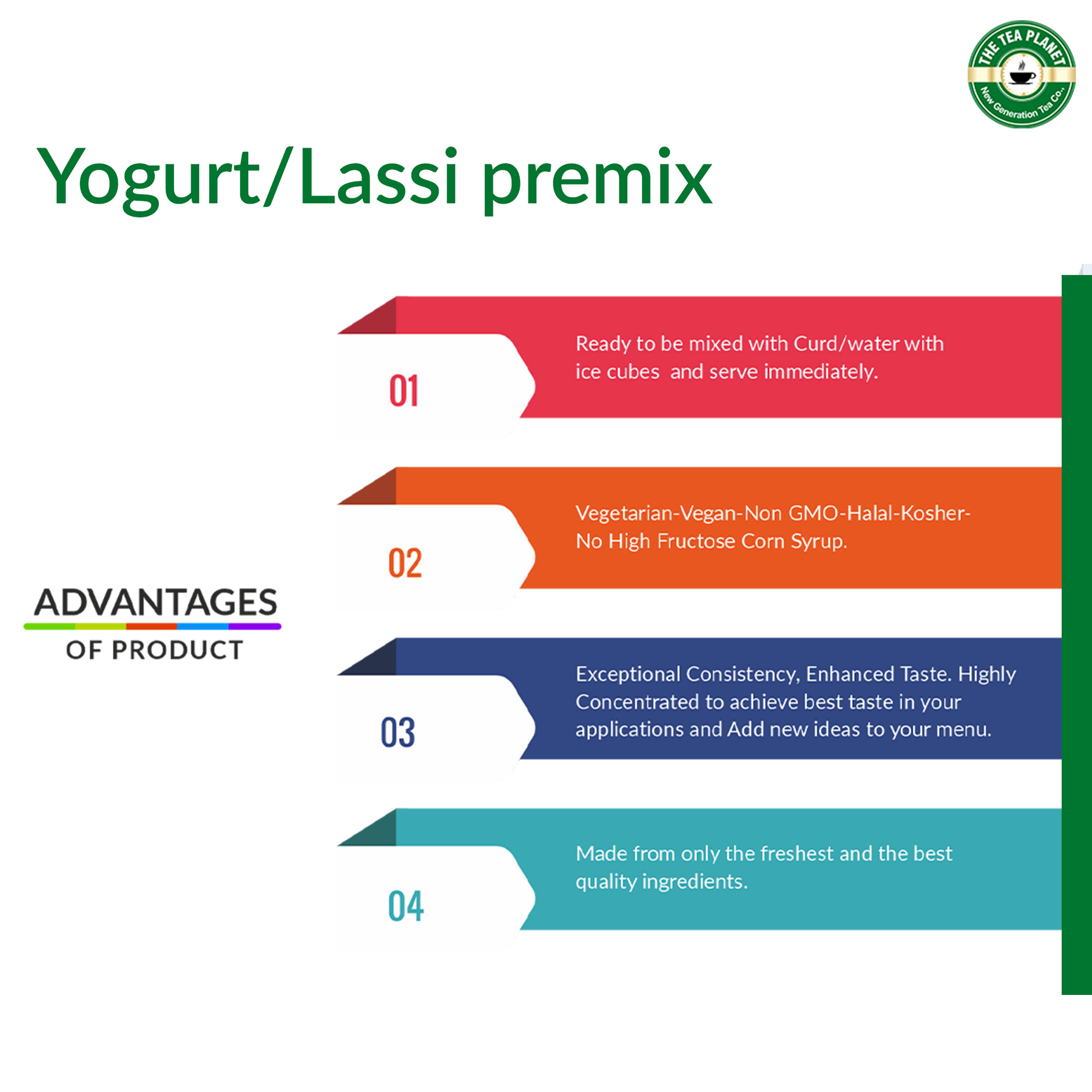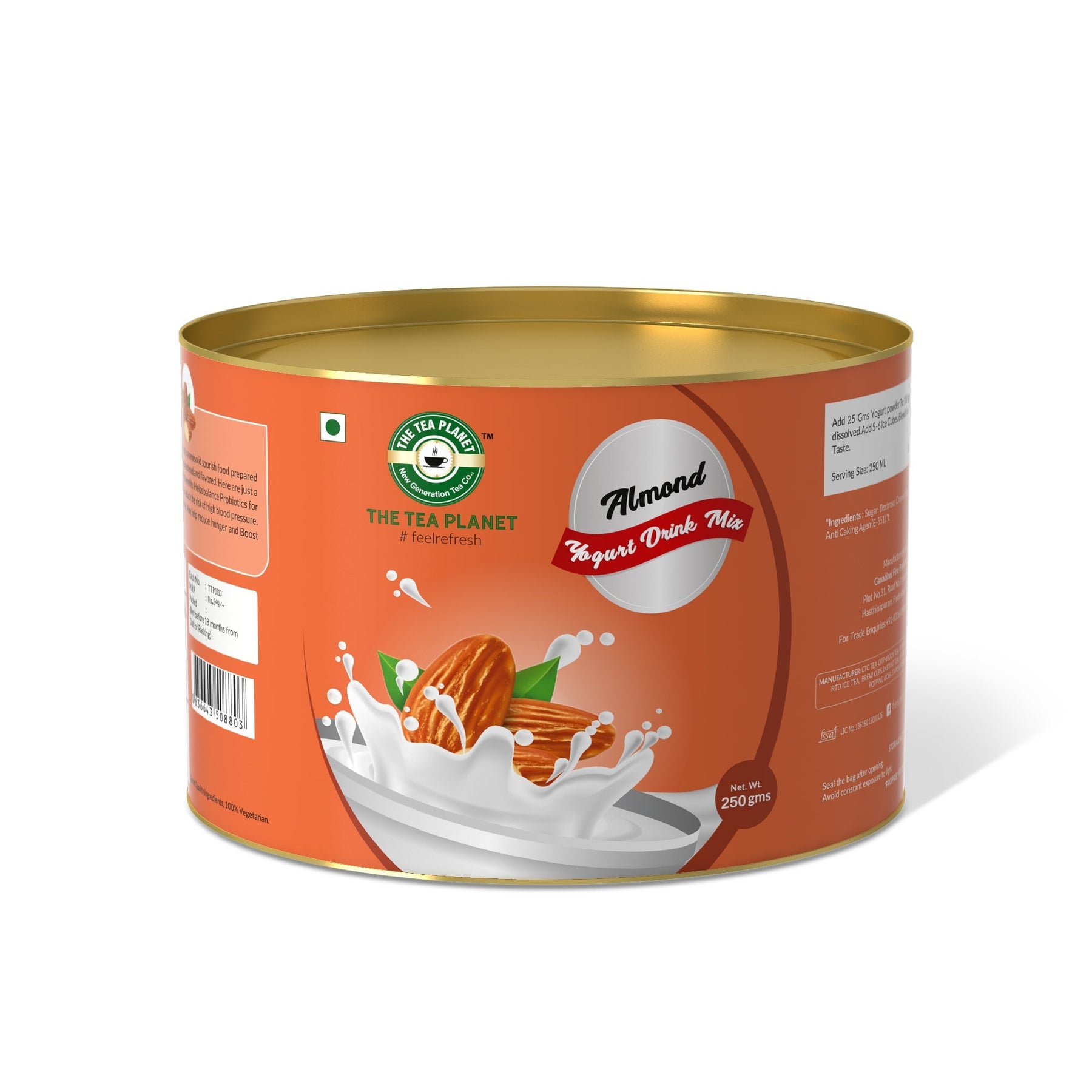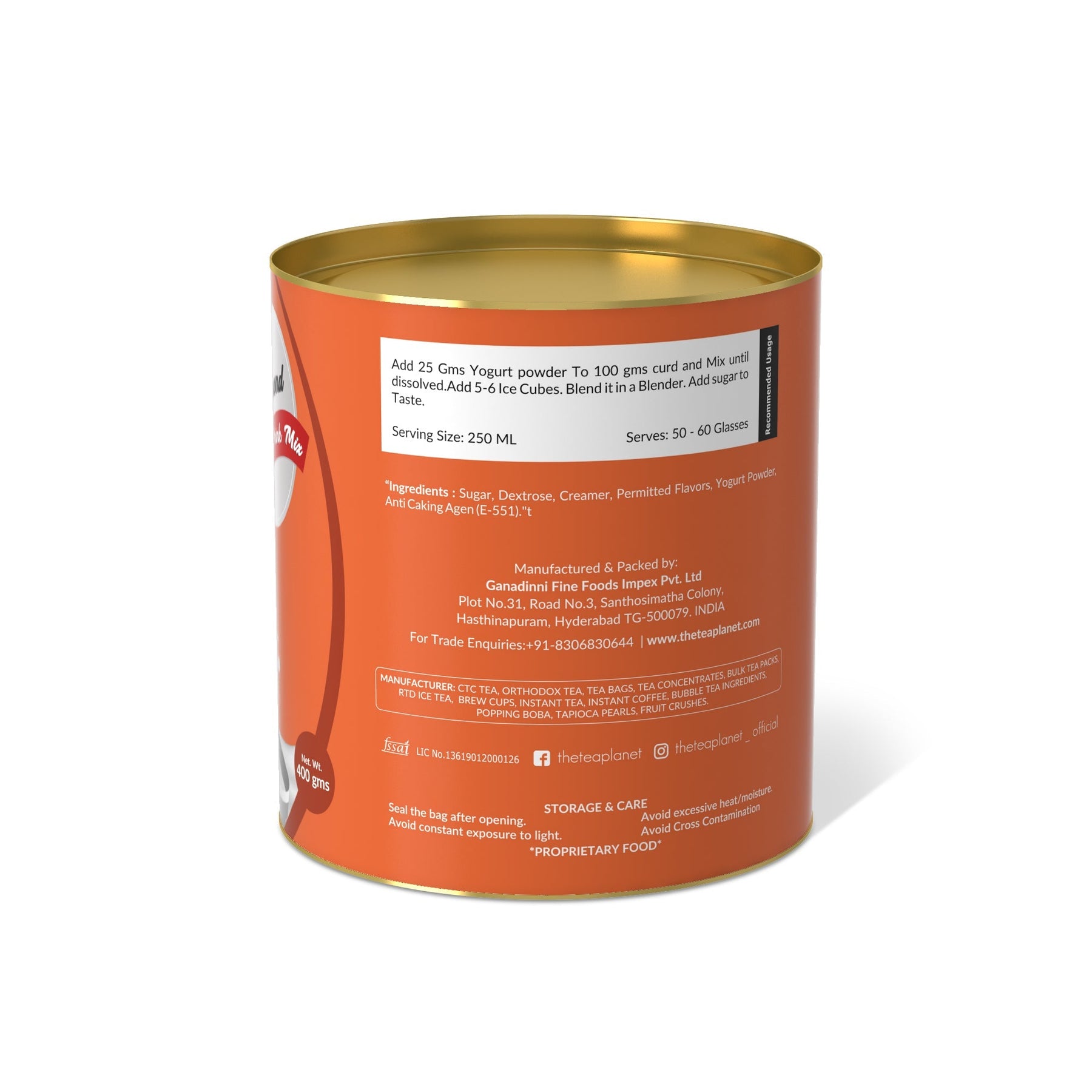 Almond Flavored Lassi Mix - 400 gms
What is Yogurt? Yogurt/Lassi is a semisolid sourish food prepared from milk fermented, often sweetened and flavored. Here are just a few benefits of the countless benefits: Helps balance Probiotics for healthy digestion. Known to reduce the risk of high blood pressure. Helps overall digestive health. May help reduce hunger and Boost immune system. 
Made from only the freshest and the best quality ingredients.
Our other flavors include Strawberry Lassi, Rose Lassi, Mango Lassi, Watermelon Lassi, Banana Lassi, Orange Lassi, Pina Colada Lassi, Kiwi Lassi, Vanilla Lassi, Strawberry Lassi, Kokum Lassi, Green, Mango Lassi, Guava Lassi, Coconut Lassi, Black Currant lassi, Cardamom Lassi, Tulsi / Basil Lassi, Mint & Ginger Lassi, Chocolate Lassi, Almond Lassi, Tropical Mixed Fruit Lassi, Lychee Lassi, Blueberry Lassi, English Toffee Lassi, Honey & Dates, Pista Lassi, Ginger & Lemon Lassi, Grape Peach, Blackberry, Hazelnut, Cherry, Raspberry, Pineapple Lassi, Cardamom & Saffron Lassi.
The Teaplanet,s versatile Lassi mixes are refreshing and rejuvenating beverage mix prepared by blending yogurt and other natural flavors of fruits and herbs.
Ready to be mixed with water with ice cubes and serve immediately.
Our Teaplanet's Lassi mixes are stored in a convenient, airlock resealable jars that are recyclable and helps you maintain its freshness for long time.
This product has shelf life of 12 months. Store in a cool and dry place.
The Teaplanets's Lassi mixes are handcrafted, taste tested and expertly blended in small batches to achieve best flavors making every sip worth and for very best lemonade drinking experience.
Exceptional Consistency, Enhanced Taste, Highly Concentrated fruit to achieve best taste in your applications.
Vegetarian - Halal - Kosher - No High Fructose Corn Syrup.
Statements regarding dietary supplements are not intended to diagnose, treat, cure, or prevent any disease or health condition.
Ingredients : Sugar, Dextrose, Creamer, Permitted Flavors, Yogurt Powder, Anti Caking Agent (E-551).

- Seal the bag after opening.
- Avoid excessive heat or moisture.
- Avoid constant exposure to light.
- Avoid Cross Contanimation.
*** PROPRIETARY FOOD