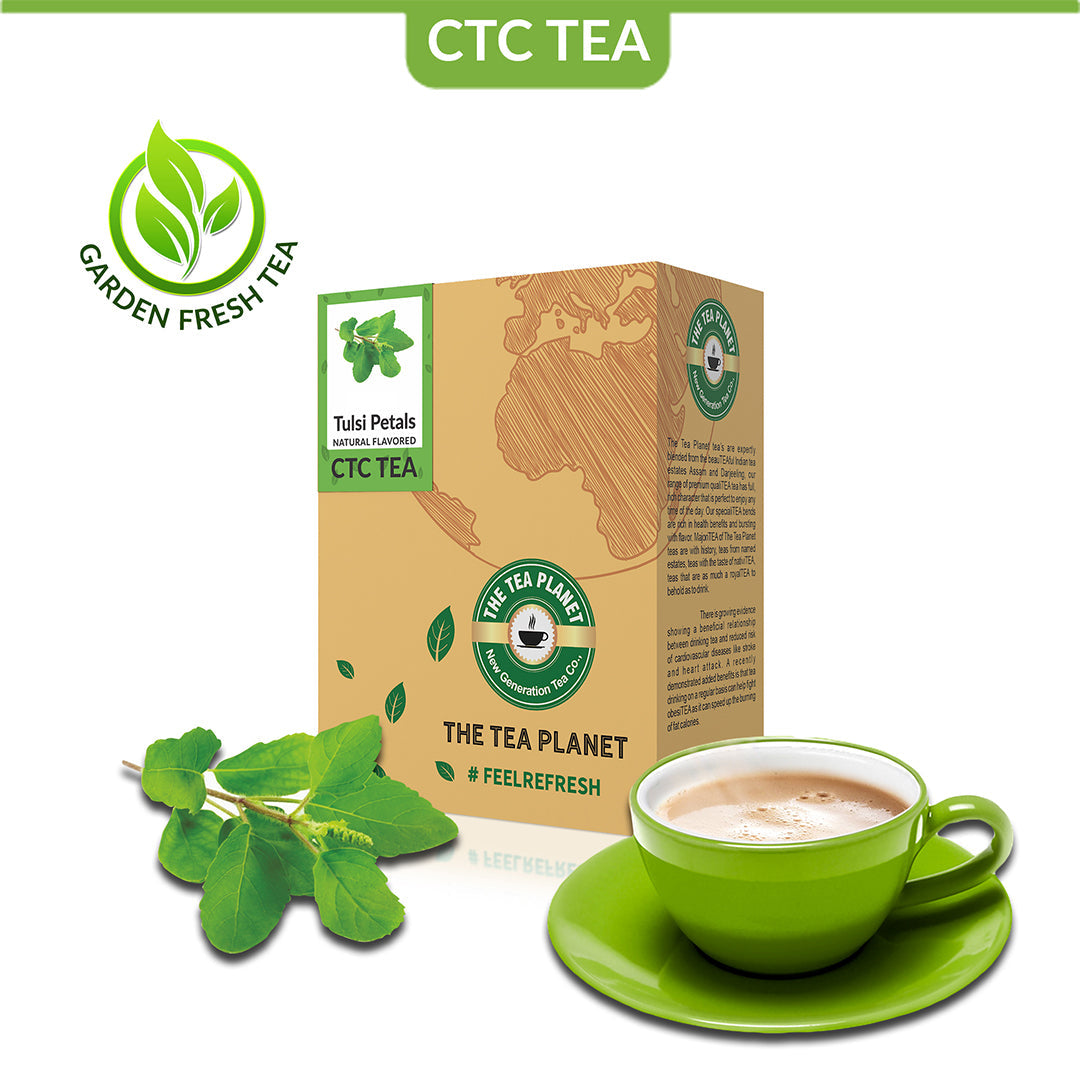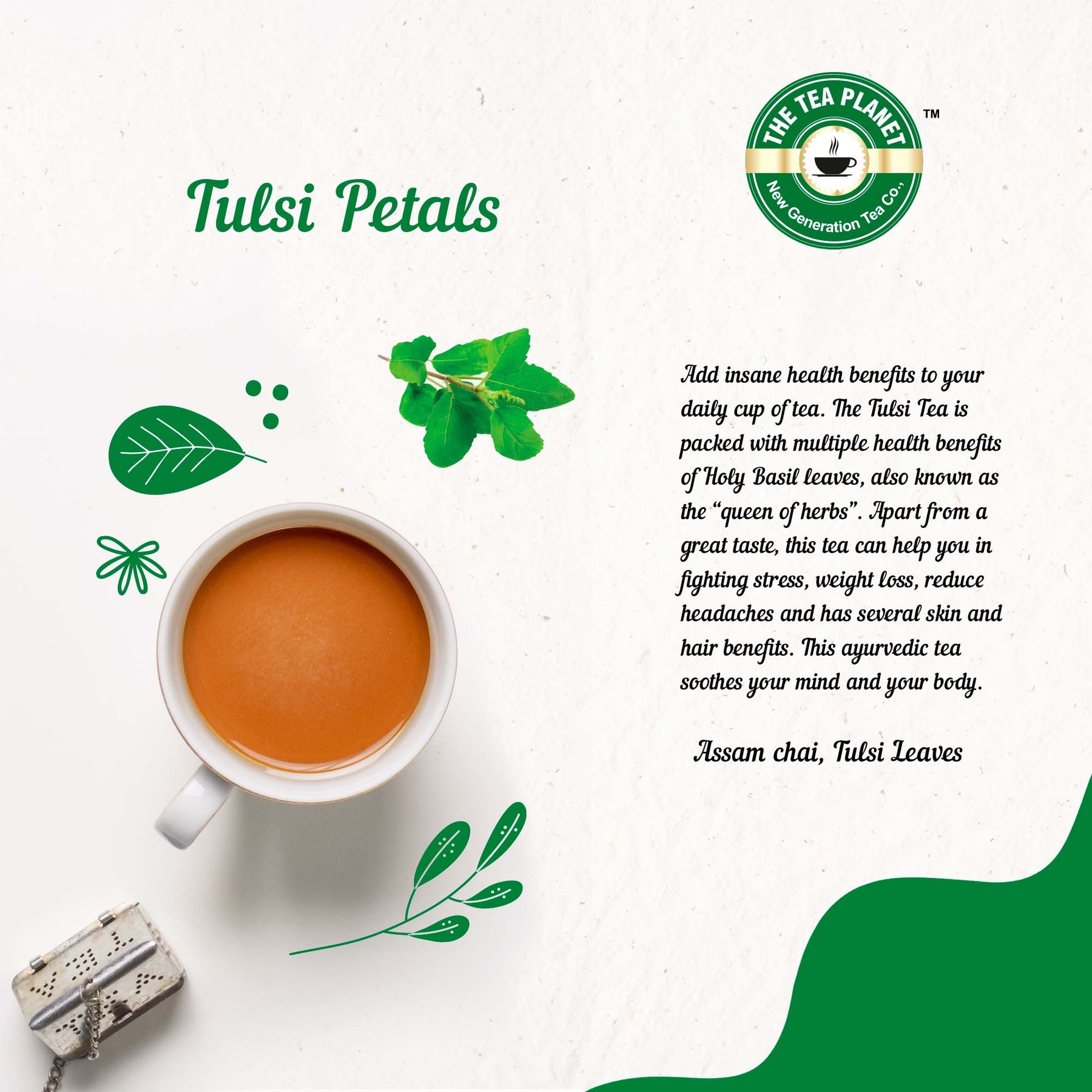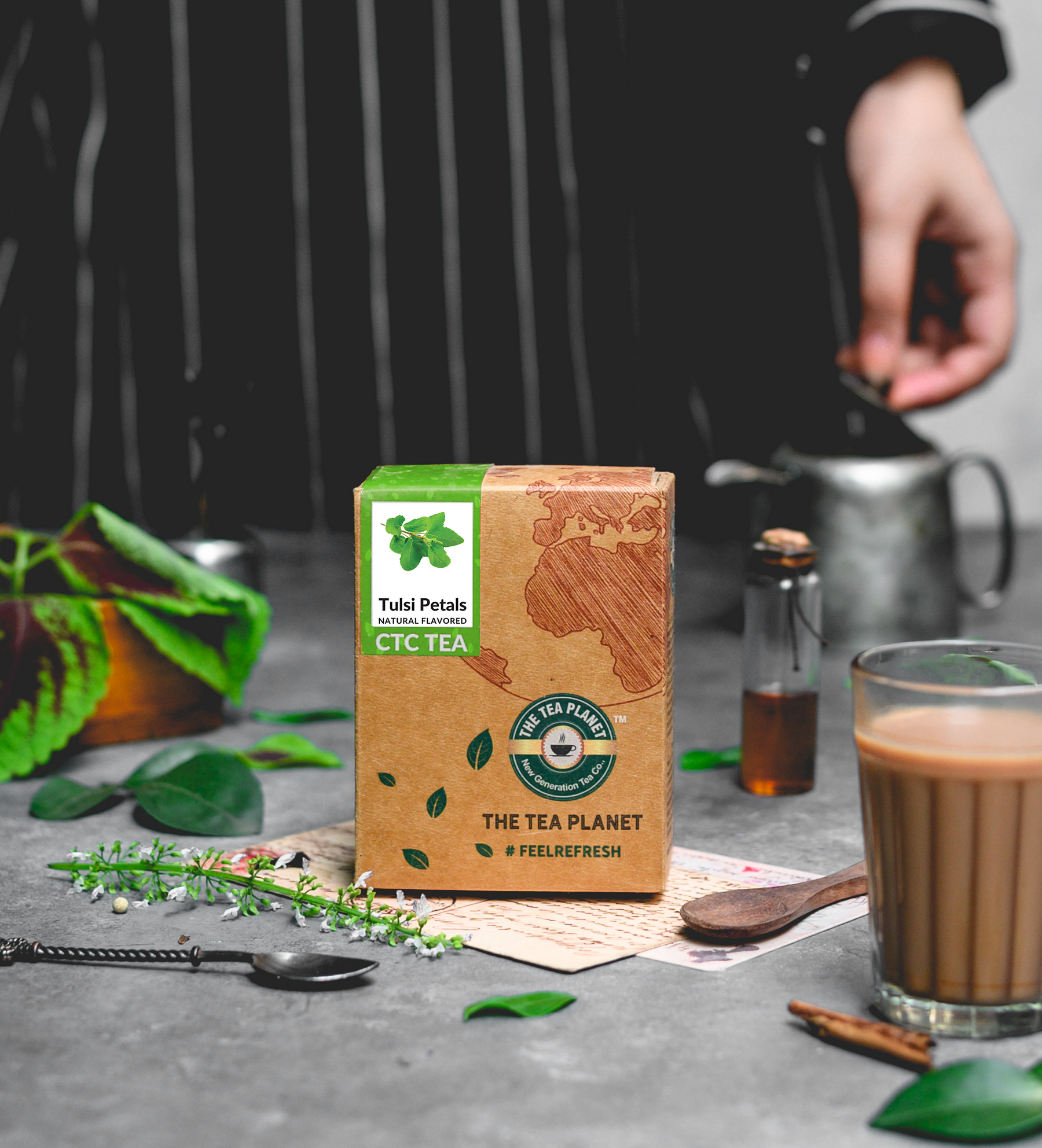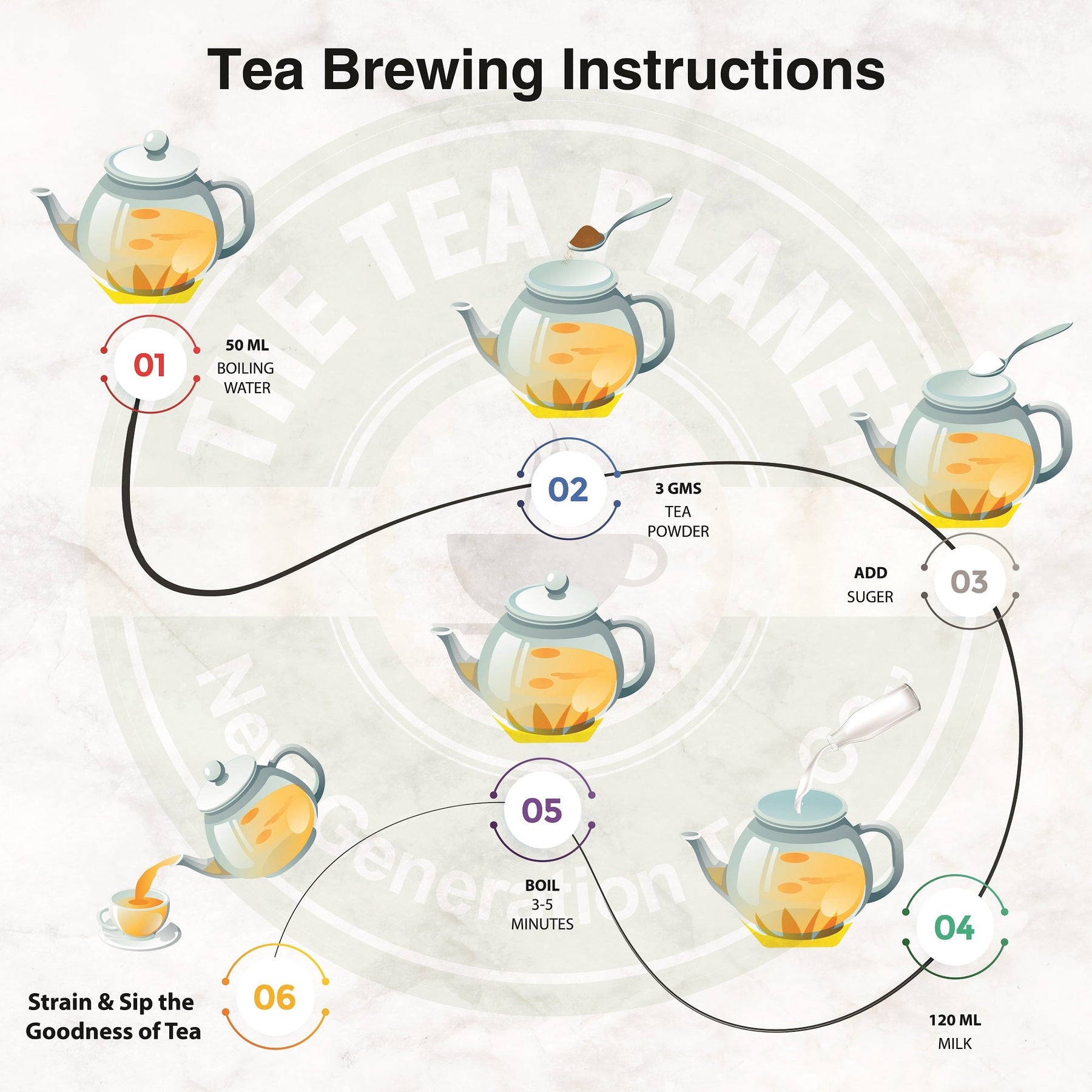 Tulsi Black Flavored CTC Tea - 100 gms
Add insane health benefits to your daily cup of tea. The Tulsi Tea is packed with multiple health benefits of Holy Basil leaves, also known as the "queen of herbs".  Apart from a great taste, this tea can help you in fighting stress, weight loss, reduce headaches and has several skin and hair benefits. This ayurvedic tea soothes your mind and your body. 
• Refreshing Tulsi infusion
• Best quality tea, straight from the tea estates.
• Perfect for Iced Tea & coolers.
• Immunity booster
• Packaged in a freshness retaining container.

Ingredients : Assam chai, Tulsi Leaves

Product Type : Tea Powder
Tea Hot Drink : Add 6 Gms of Tea Powder to 50 ML of Boiling Water, add Sugar, Add 120 ML Milk and then Boil for 3-5 Minutes.

Serving Size : 150 ML

Serves : 160-170 Cups.
- Seal the bag after opening.
- Avoid excessive heat or moisture.
- Avoid constant exposure to light.
- Avoid Cross Contamination.
*** PROPRIETARY FOOD