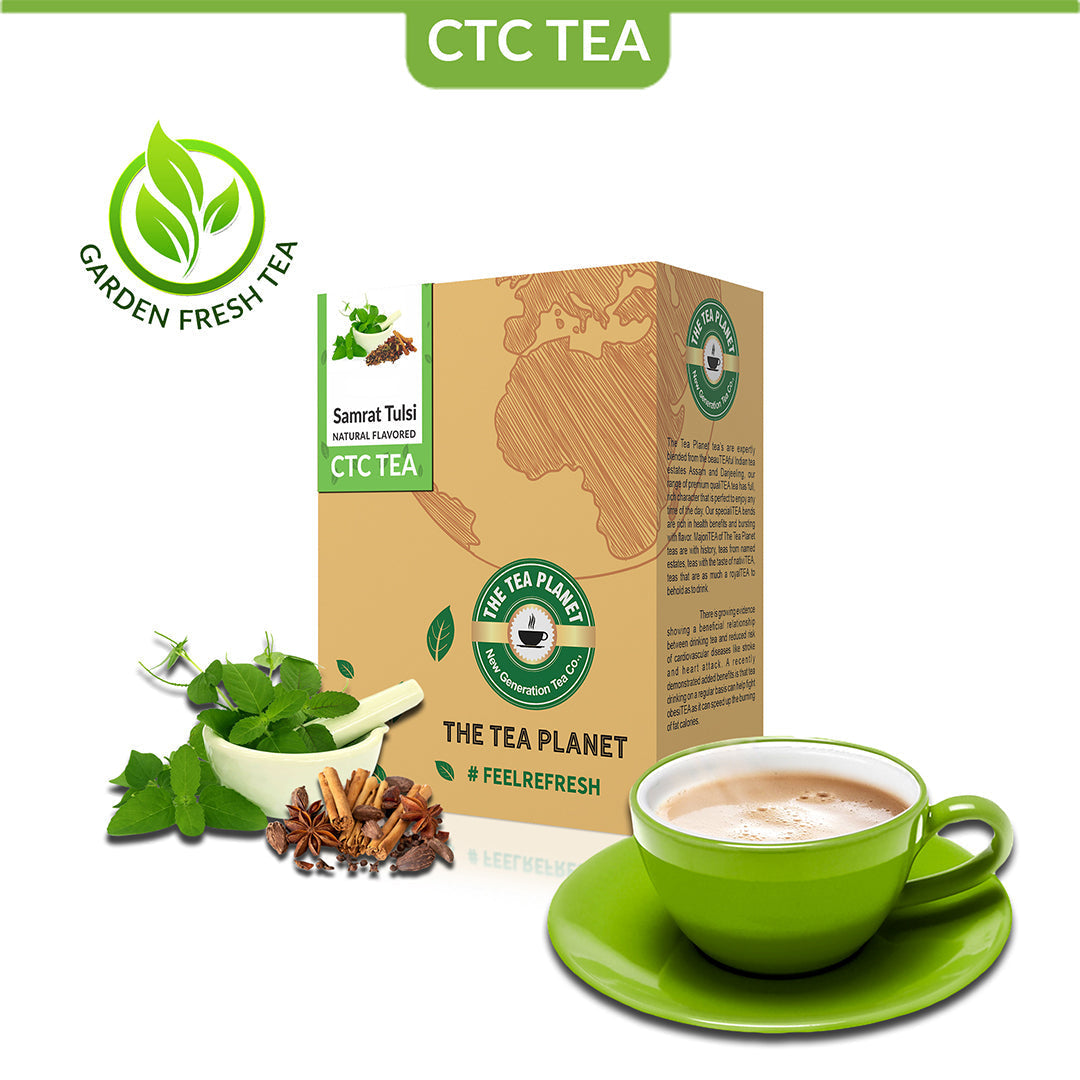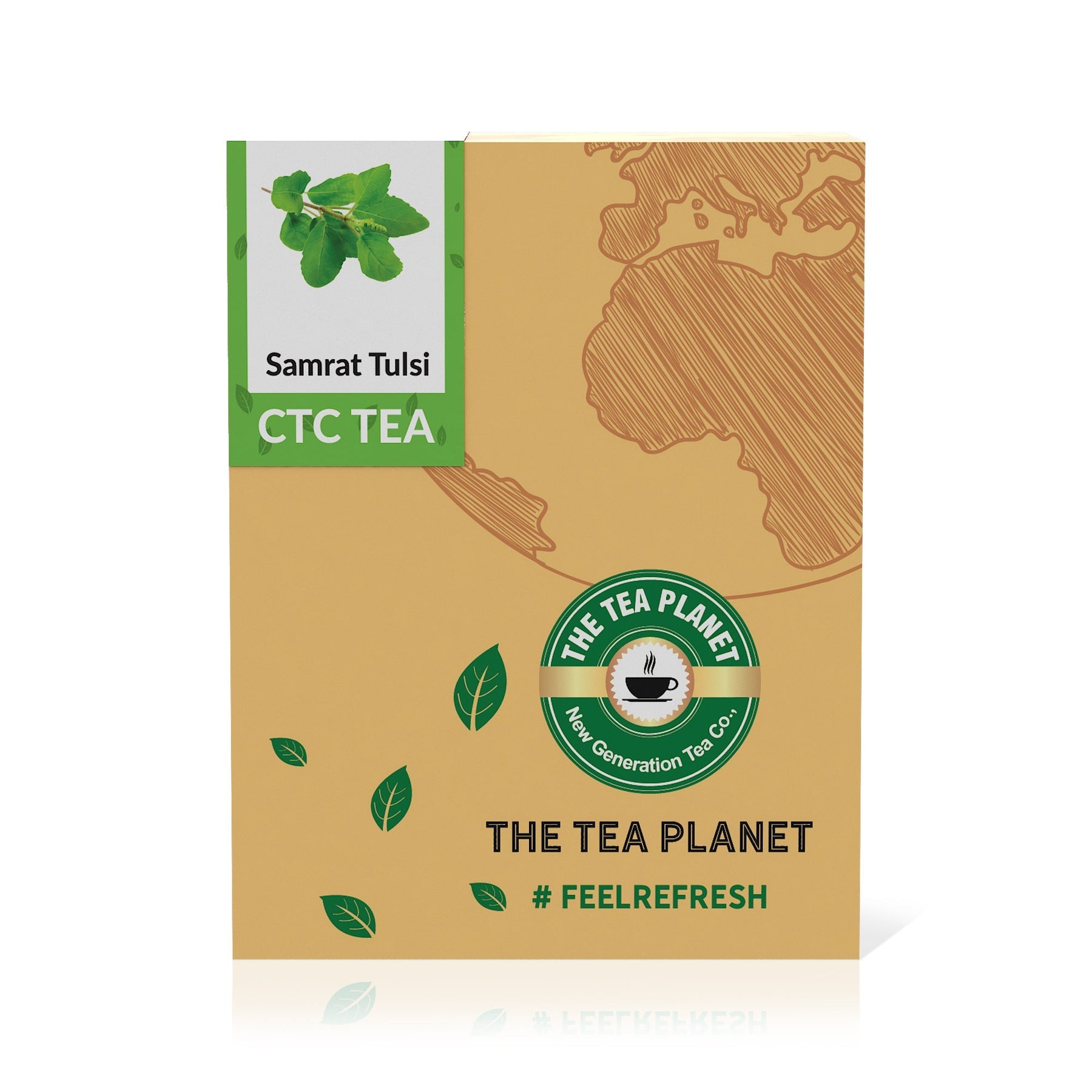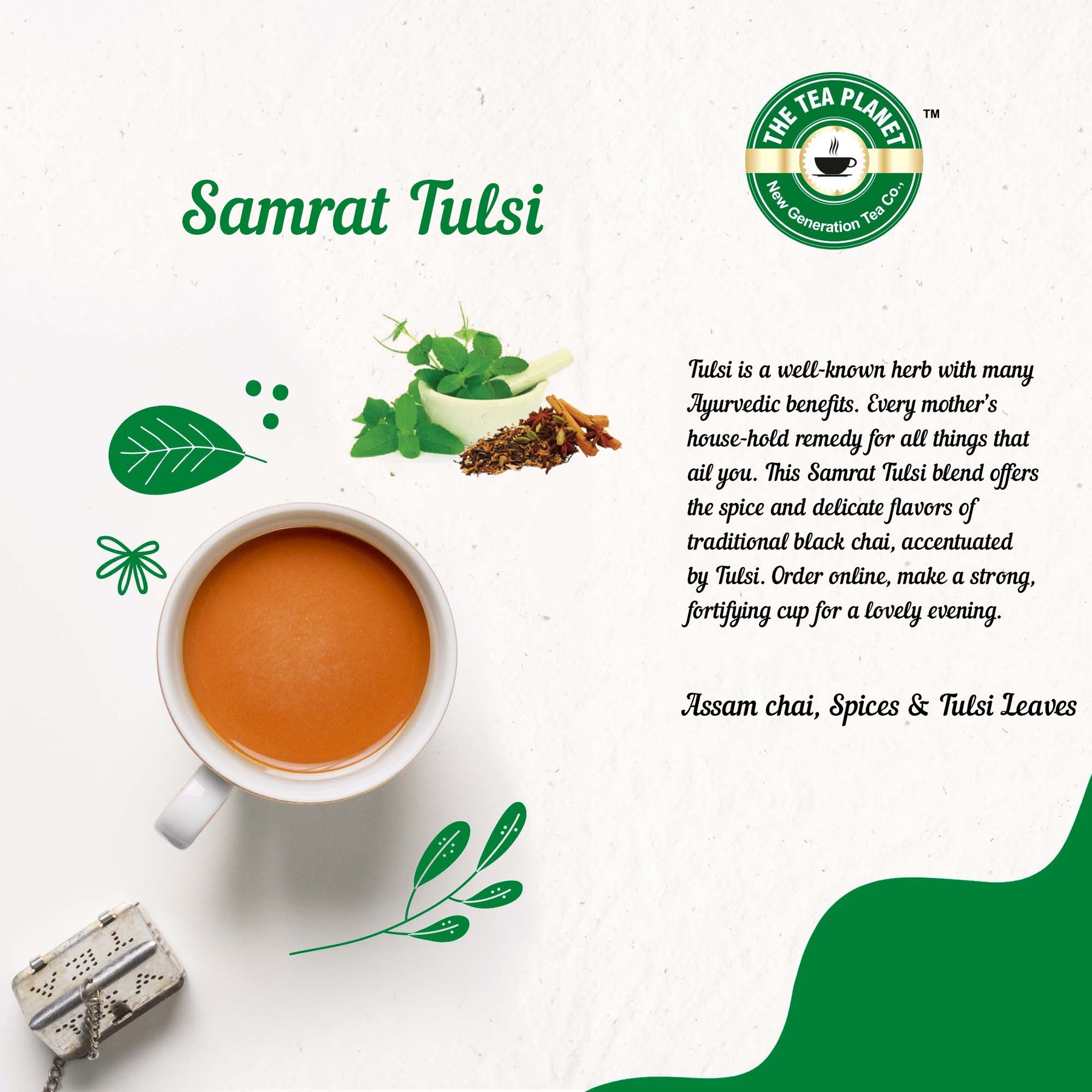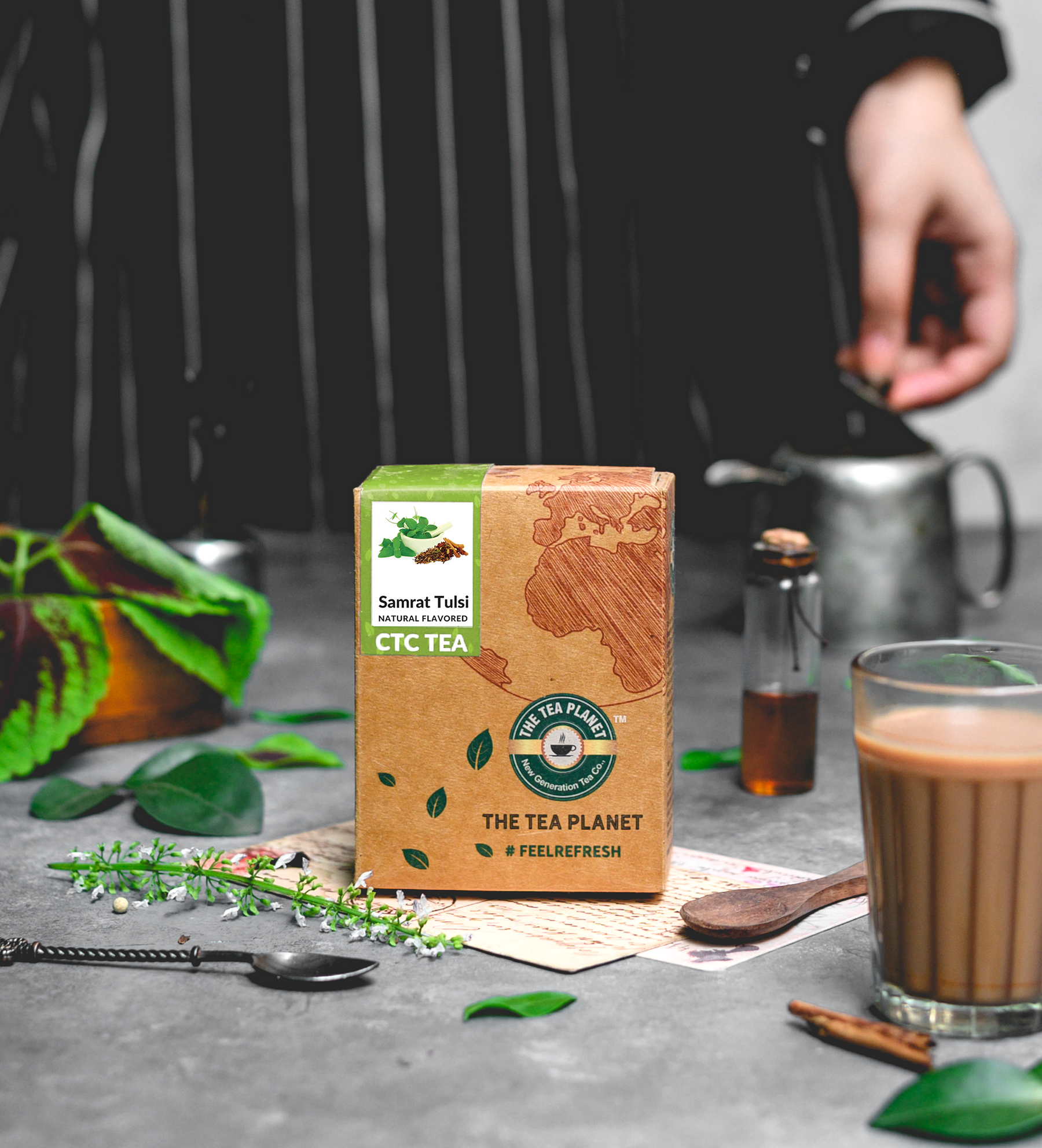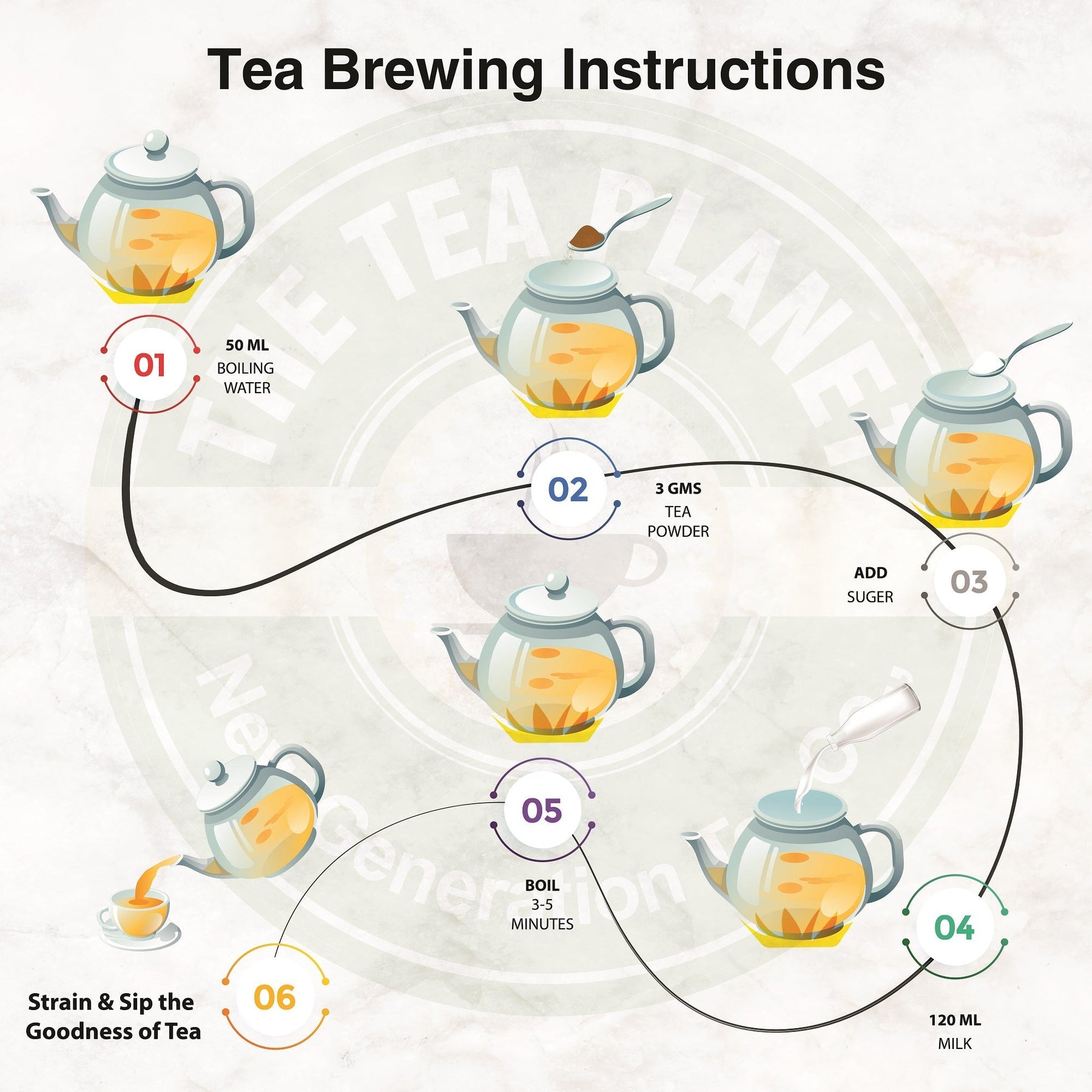 Samrat Tulsi Flavored CTC Tea - 200 gms
Tulsi is a well-known herb with many Ayurvedic benefits. Every mother's house-hold remedy for all things that ail you. This Samrat Tulsi blend offers the spice and delicate flavors of traditional black chai, accentuated by Tulsi. Order online, make a strong, fortifying cup for a lovely evening in. 
• Exquisite fragrant tea blend with real Tulsi essense.
• Premium black tea flavor with perfect spice blends.
• Smooth spice and herbal blend, easy to prepare.
• Heat sealed packaging to help retain freshness and fragrance.
Ingredients : Assam chai, Spices & Tulsi Leaves

Product Type : Tea Powder
Tea Hot Drink : Add 6 Gms of Tea Powder to 50 ML of Boiling Water, add Sugar, Add 120 ML Milk and then Boil for 3-5 Minutes.

Serving Size : 150 ML

Serves : 160-170 Cups.
- Seal the bag after opening.
- Avoid excessive heat or moisture.
- Avoid constant exposure to light.
- Avoid Cross Contamination.
*** PROPRIETARY FOOD