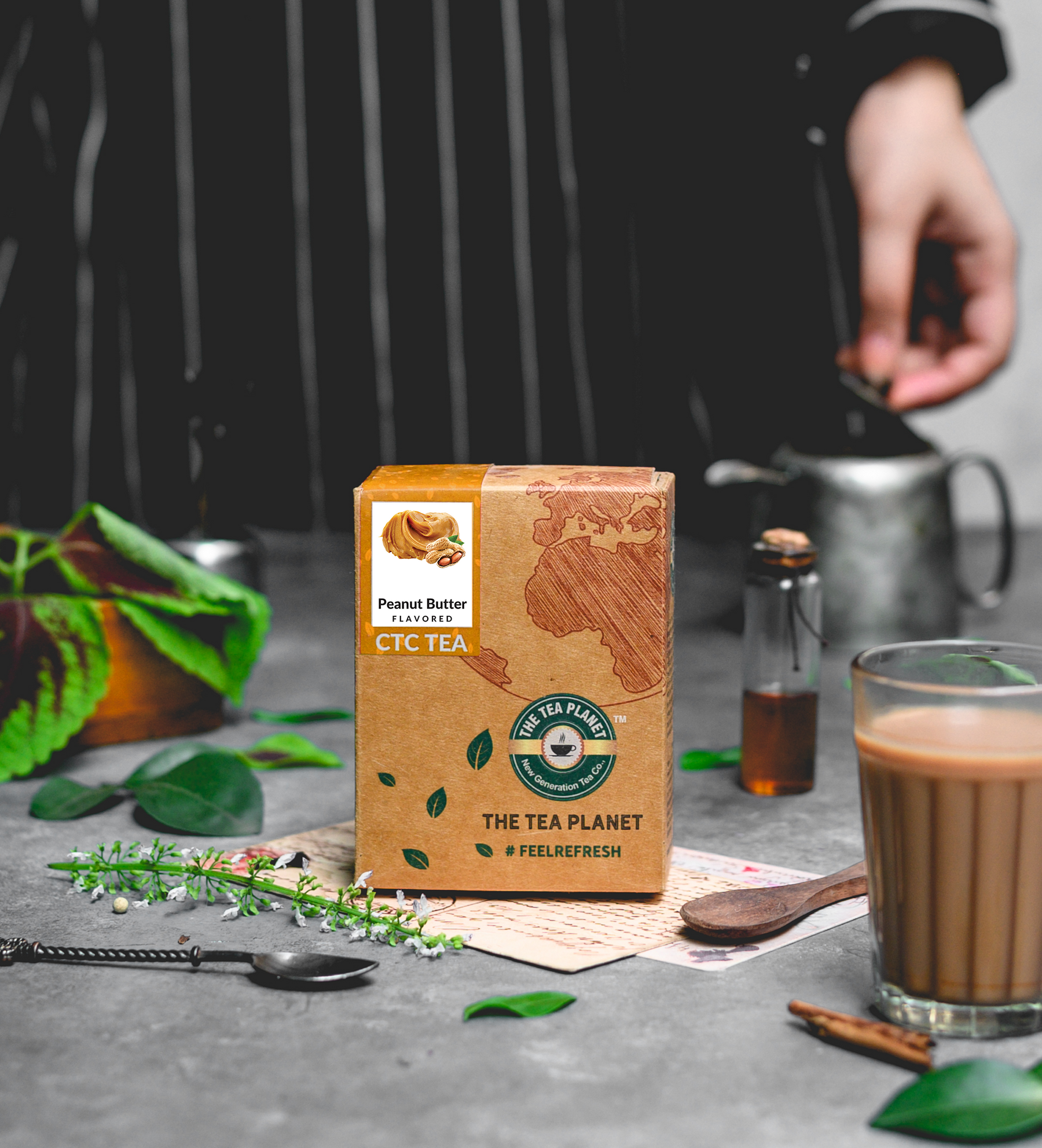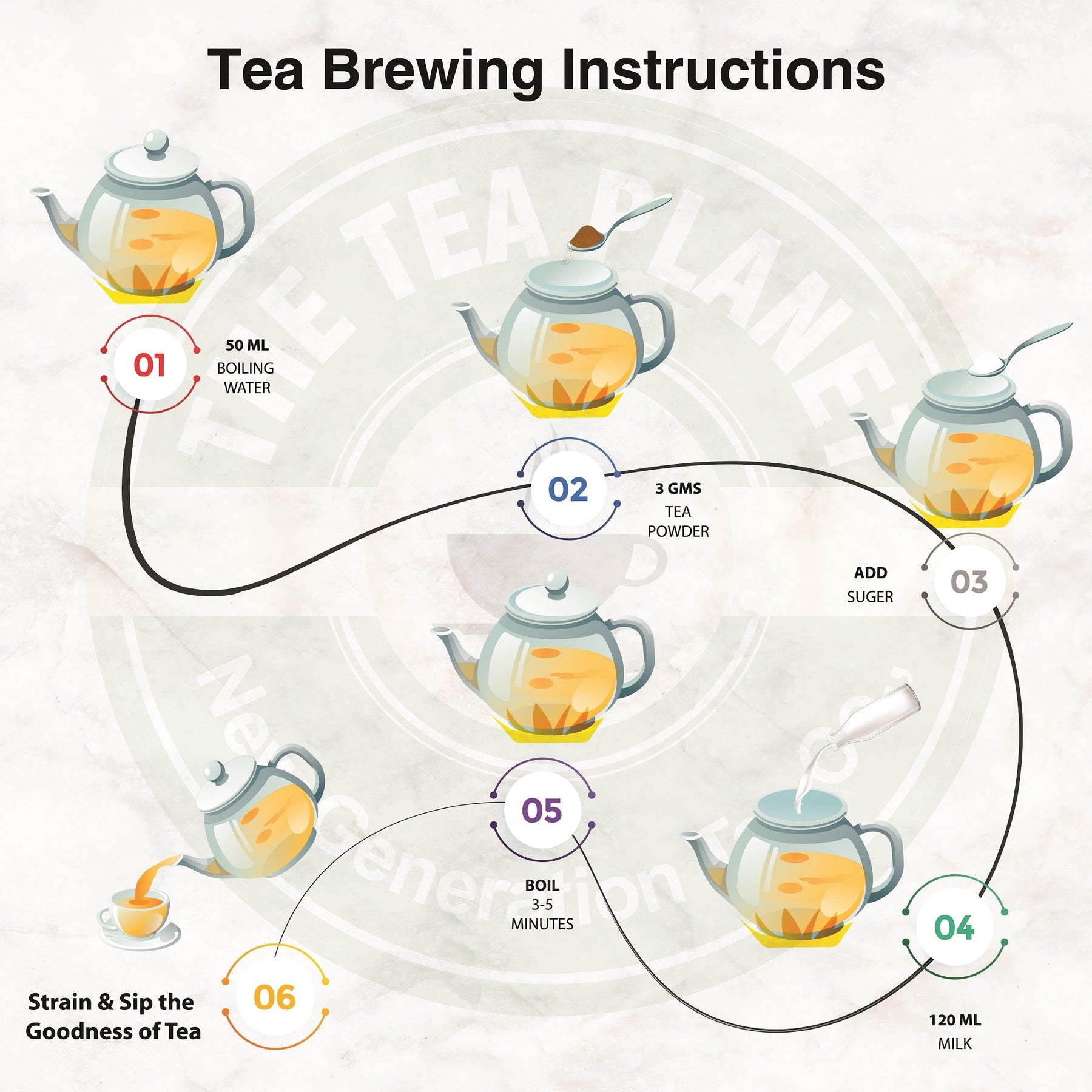 Peanut Butter Flavored CTC Tea - 100 gms
If you are looking a delightful treat in your cup, this nutty tea the is answer to your prayers! Make a creamy cup of happiness and joy with our peanut butter tea. Add frothy hot milk to convert it into a latte! Tea Planet has a wide range of specialty teas, go check them out now!
• Refreshing flavored tea.
• Best quality black tea, straight from the tea estates.
• Just add warm water and sugar/honey to taste.
• Packaged in a freshness retaining container.
Ingredients : Assam chai &Permitted Peanut Butter Flavor.

Product Type : Tea Powder
Tea Hot Drink : Add 6 Gms of Tea Powder to 50 ML of Boiling Water, add Sugar, Add 120 ML Milk and then Boil for 3-5 Minutes.
Serving Size : 150 ML

Serves : 160-170 Cups.
- Seal the bag after opening.
- Avoid excessive heat or moisture.
- Avoid constant exposure to light.
- Avoid Cross Contamination.
*** PROPRIETARY FOOD