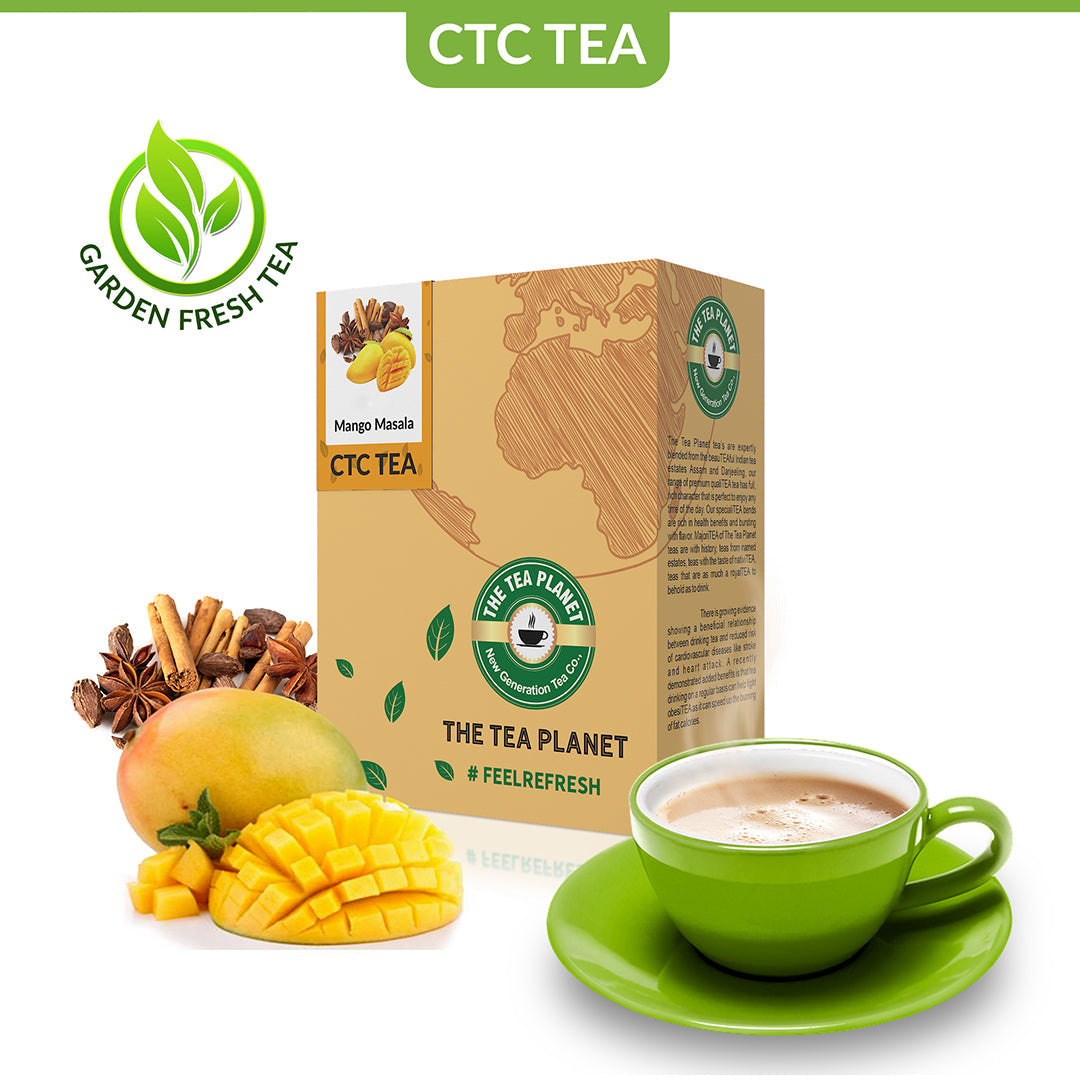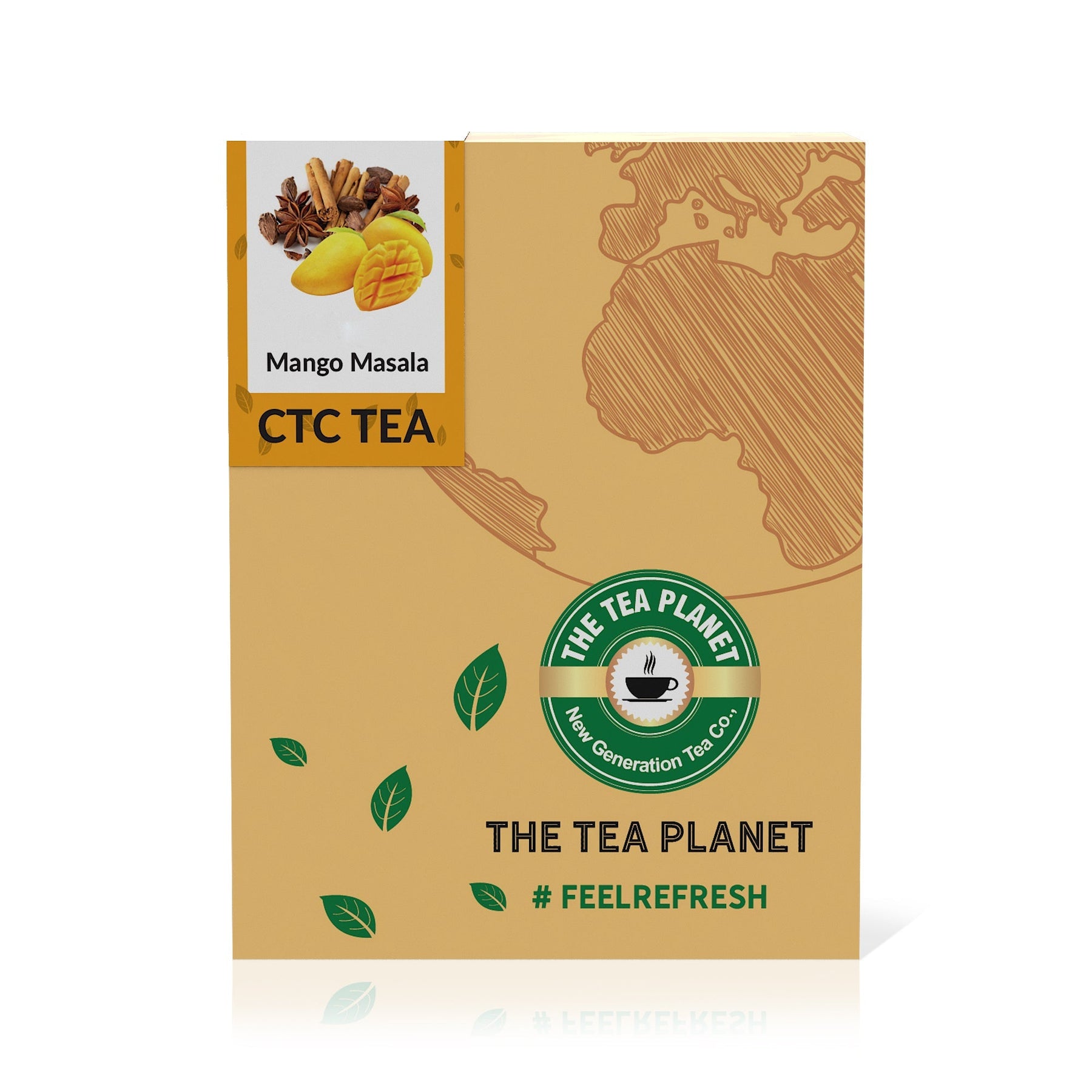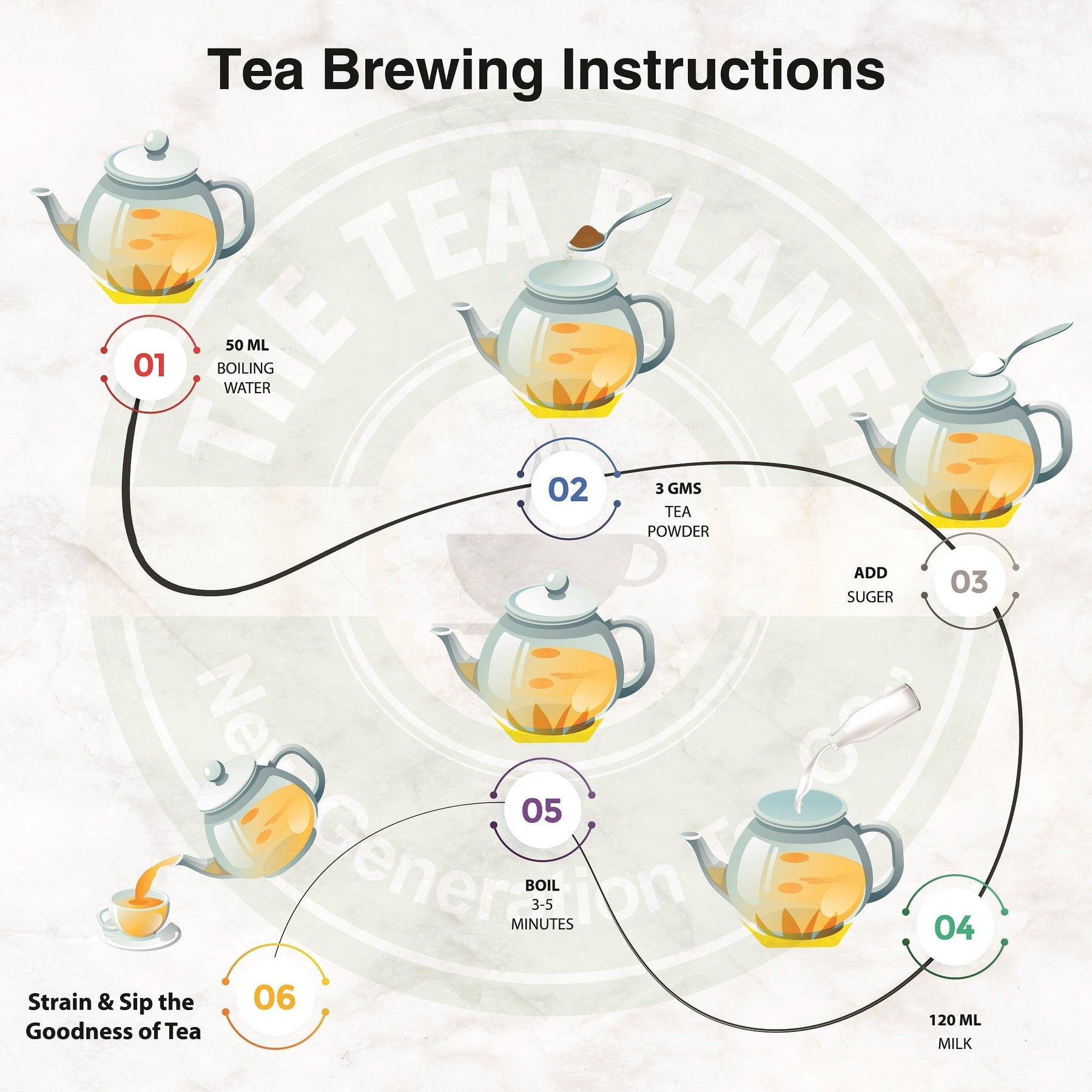 Mango & Masala Flavored CTC Tea - 200 gms
Enjoy our delicious Mango Masala tea, infused with the rich fruitiness of the king of fruits, ripe juicy mangoes and fragrant spices to add a little kick of fun. This unique combo is not only delicious, but has amazing health benefits! You can enjoy this incredible brew with or without milk.
• Delicious 100% real mango flavor.
• Fragrant spice blend.
• Full-bodied black tea straight from the tea estates.
• Unique freshness retaining, air-tight packaging .

Ingredients : Assam Chai, Permitted Mango flavour & Masala.

Product Type : Tea Powder
Tea Hot Drink : Add 6 Gms of Tea Powder to 50 ML of Boiling Water, add Sugar, Add 120 ML Milk and then Boil for 3-5 Minutes.

Serving Size : 150 ML

Serves : 160-170 Cups.
- Seal the bag after opening.
- Avoid excessive heat or moisture.
- Avoid constant exposure to light.
- Avoid Cross Contamination.
*** PROPRIETARY FOOD