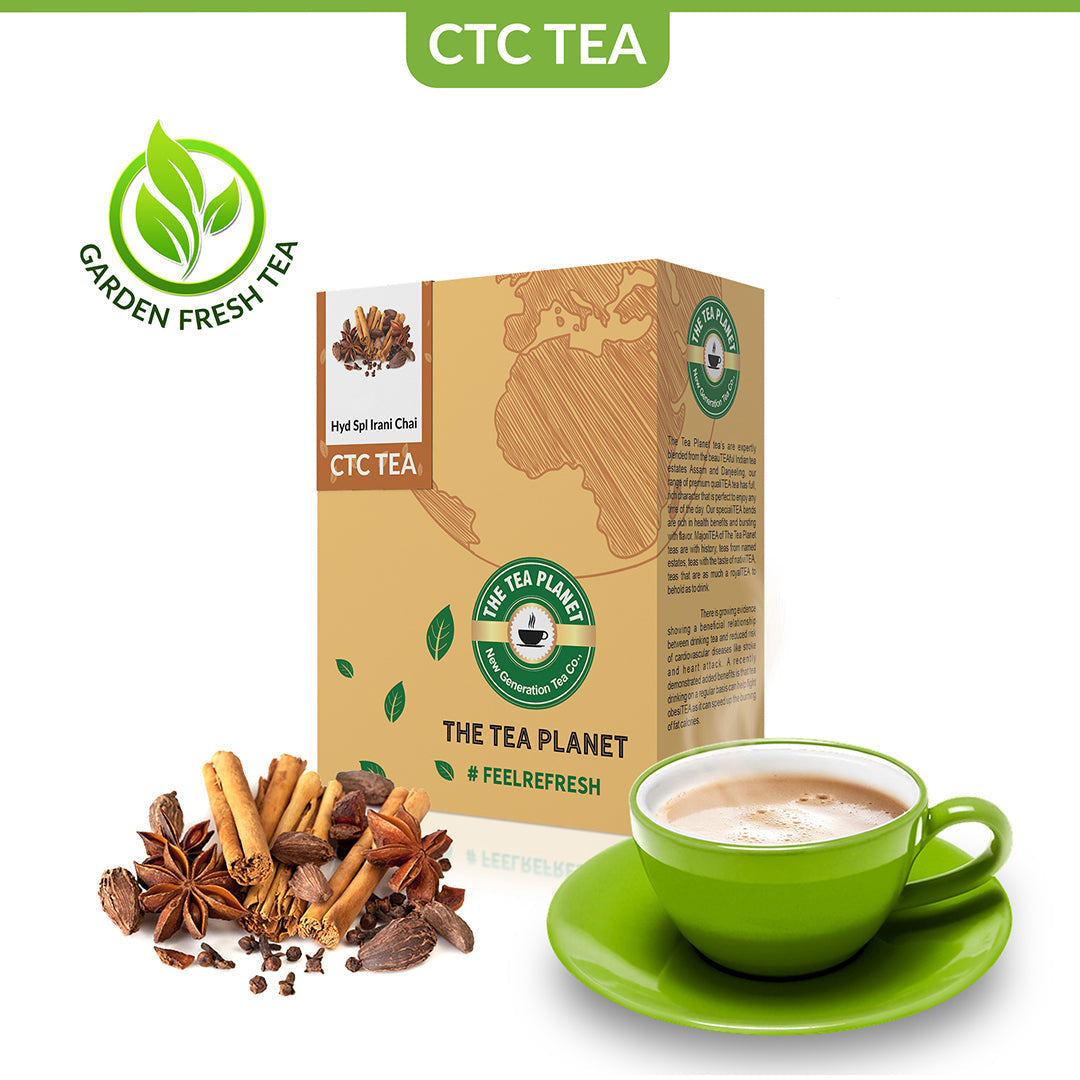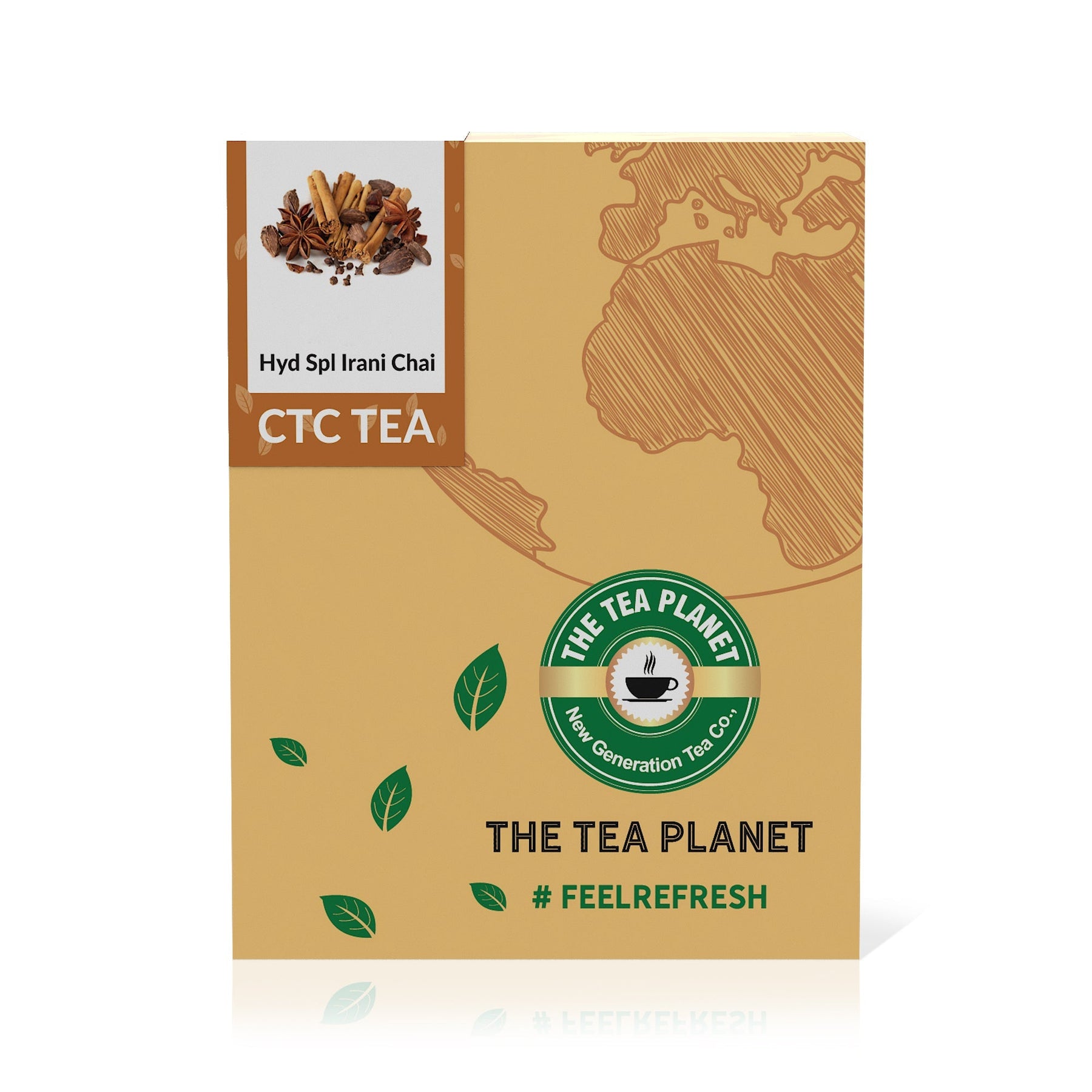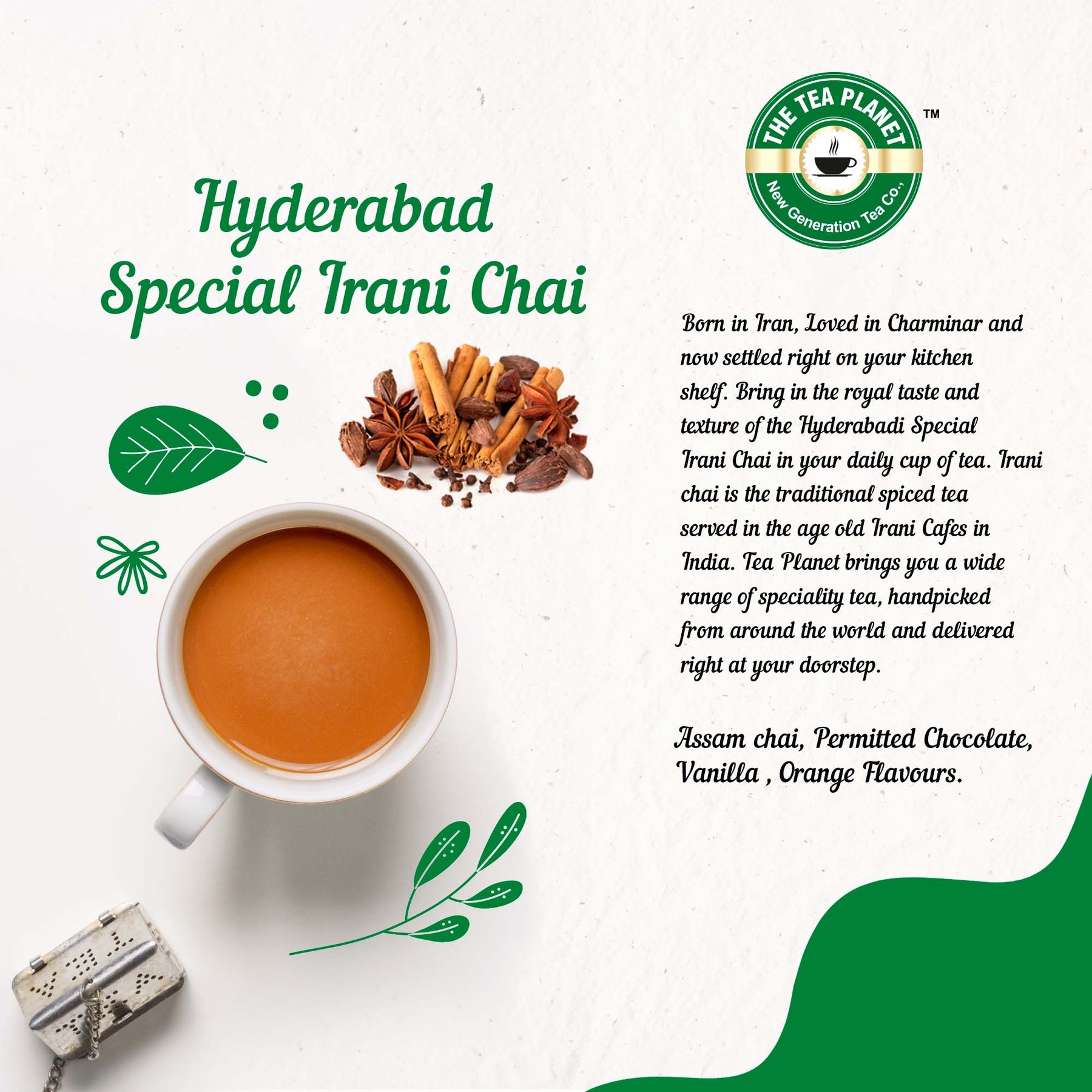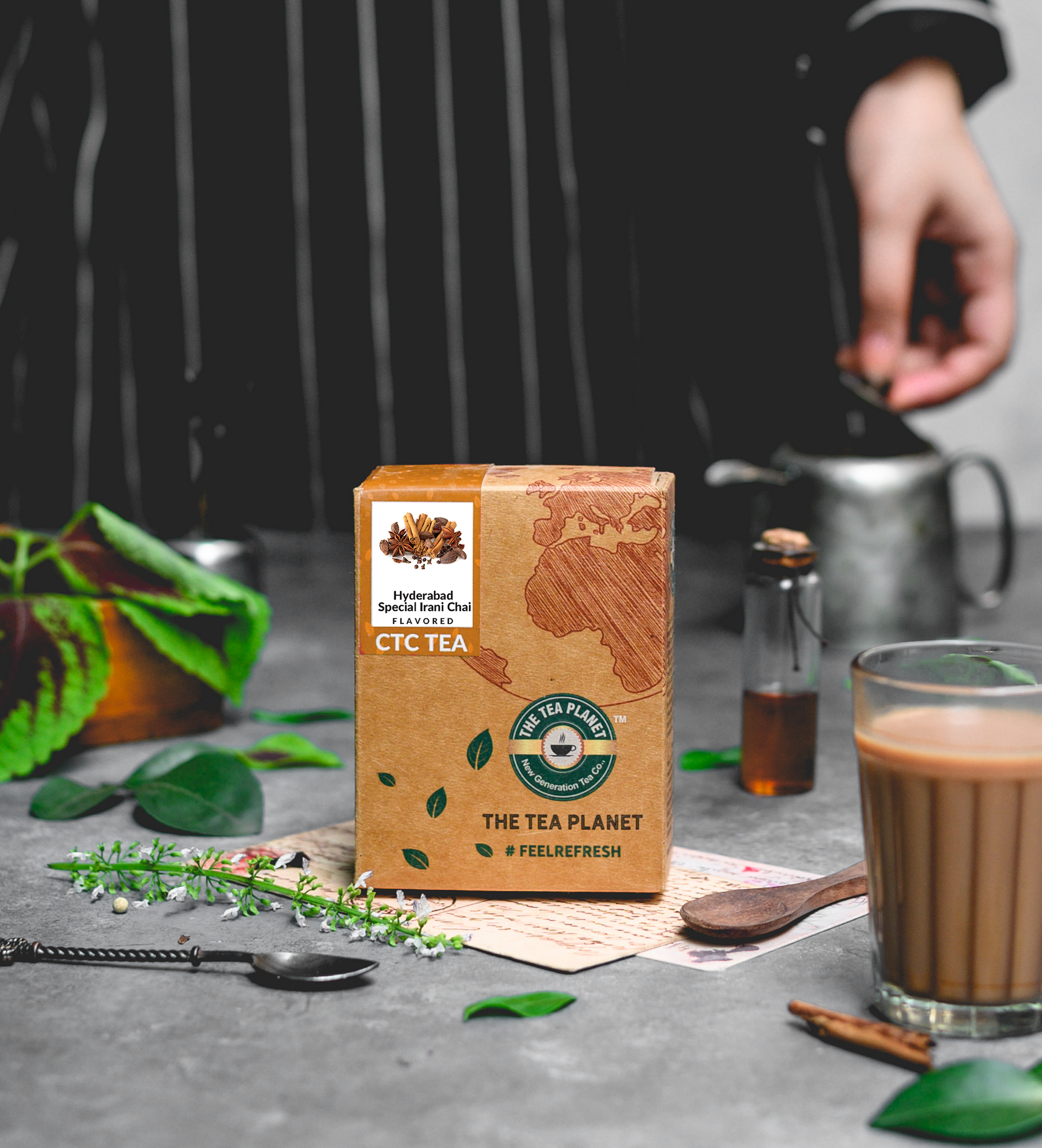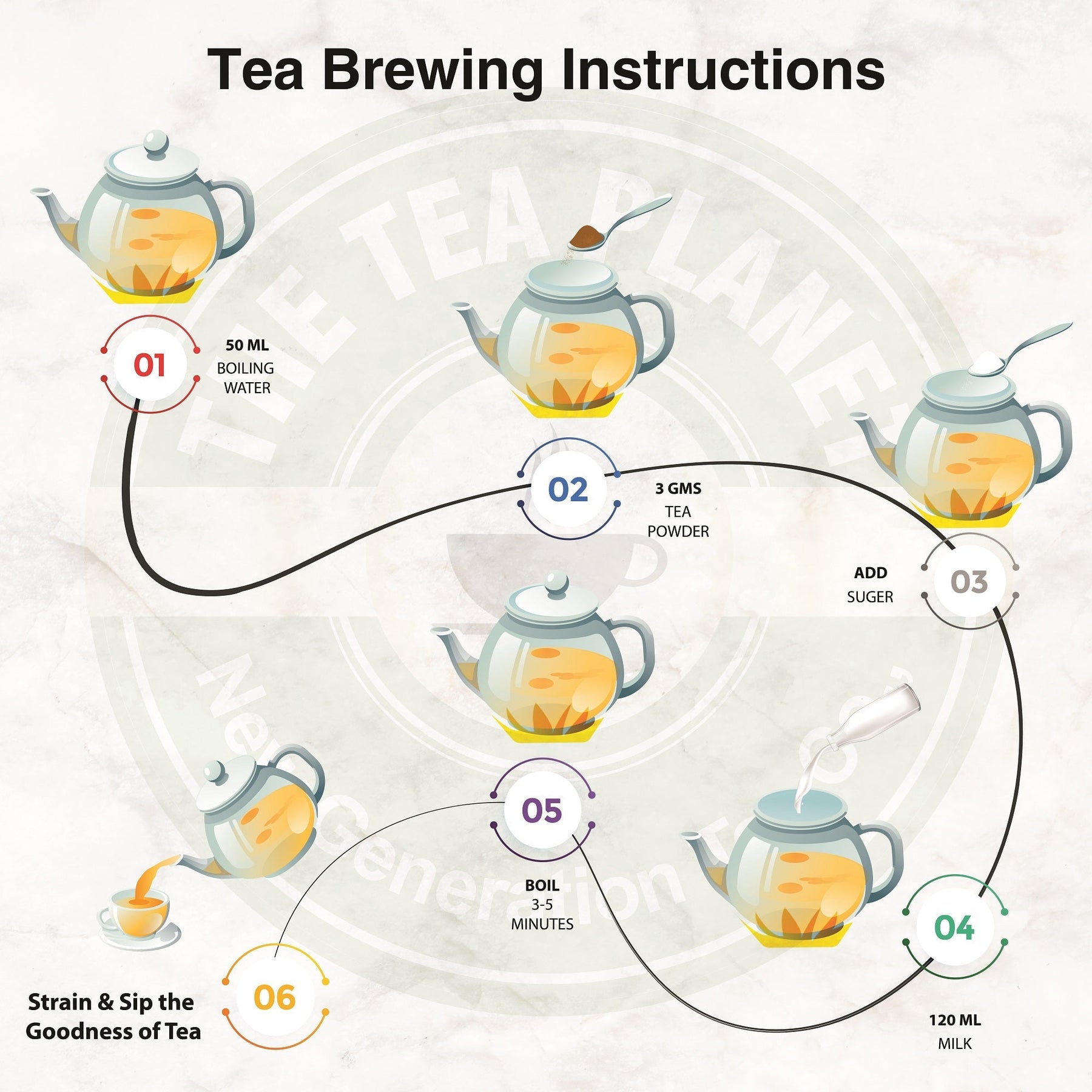 Hyd Spl Irani Chai CTC Tea - 200 gms
Born in Iran, Loved in Charminar and now settled right on your kitchen shelf. Bring in the royal taste and texture of the Hyderabadi Special Irani Chai in your daily cup of tea. Irani chai is the traditional spiced tea served in the age old Irani Cafes in India. Tea Planet brings you a wide range of speciality tea, handpicked from around the world and delivered right at your doorstep. 
• Premium quality Tea with multiple spices.
• Exquisitely smooth and clean tea with refreshing taste.
• Real aroma of Traditional Irani tea
• Packed in heat sealed pouch to preserve freshness and easy to make.
Ingredients : Assam chai, Permitted Chocolate, Vanilla , Orange Flavours.

Product Type : Tea Powder
Tea Hot Drink : Add 6 Gms of Tea Powder to 50 ML of Boiling Water, add Sugar, Add 120 ML Milk and then Boil for 3-5 Minutes.

Serving Size : 150 ML

Serves : 160-170 Cups.
- Seal the bag after opening.
- Avoid excessive heat or moisture.
- Avoid constant exposure to light.
- Avoid Cross Contanimation.
*** PROPRIETARY FOOD