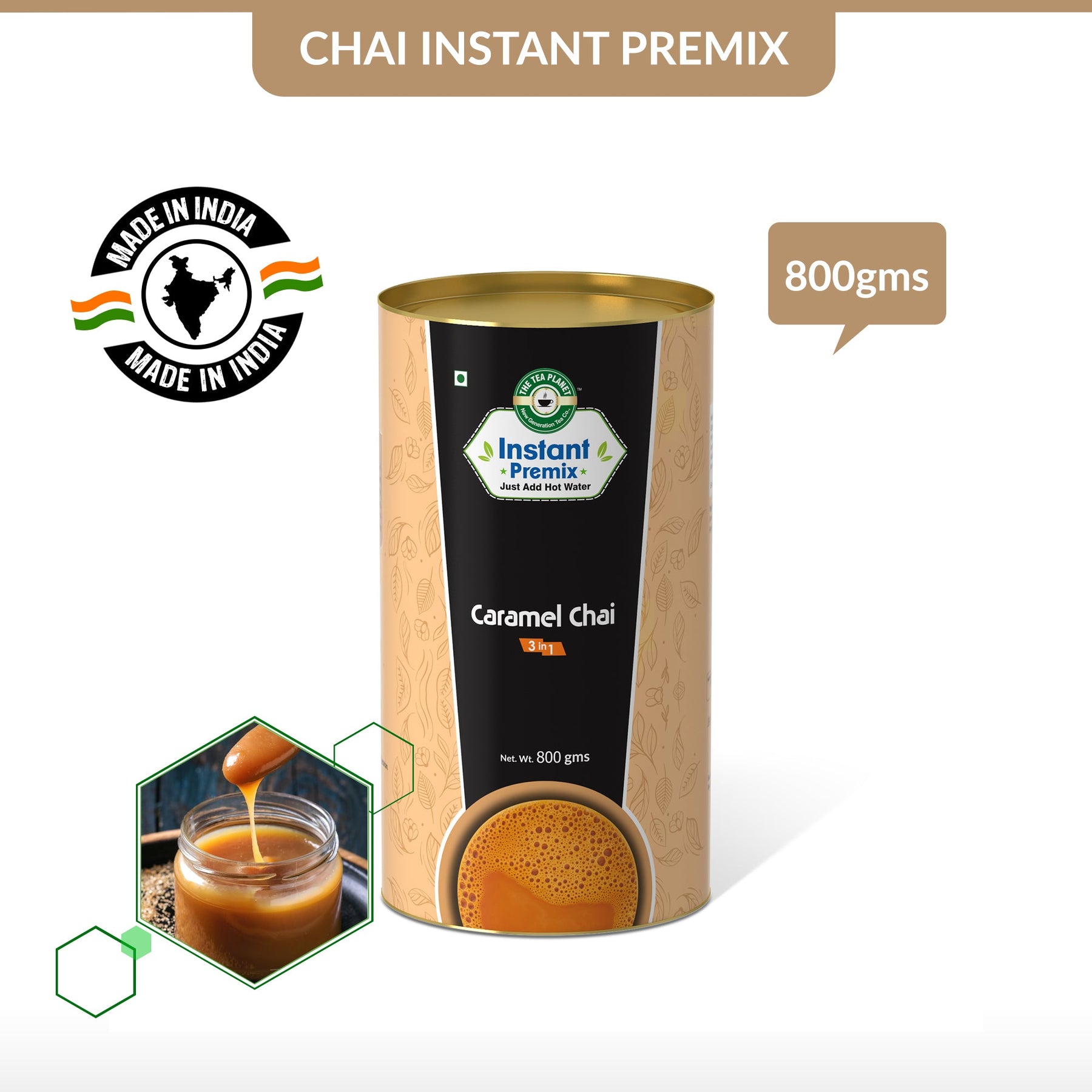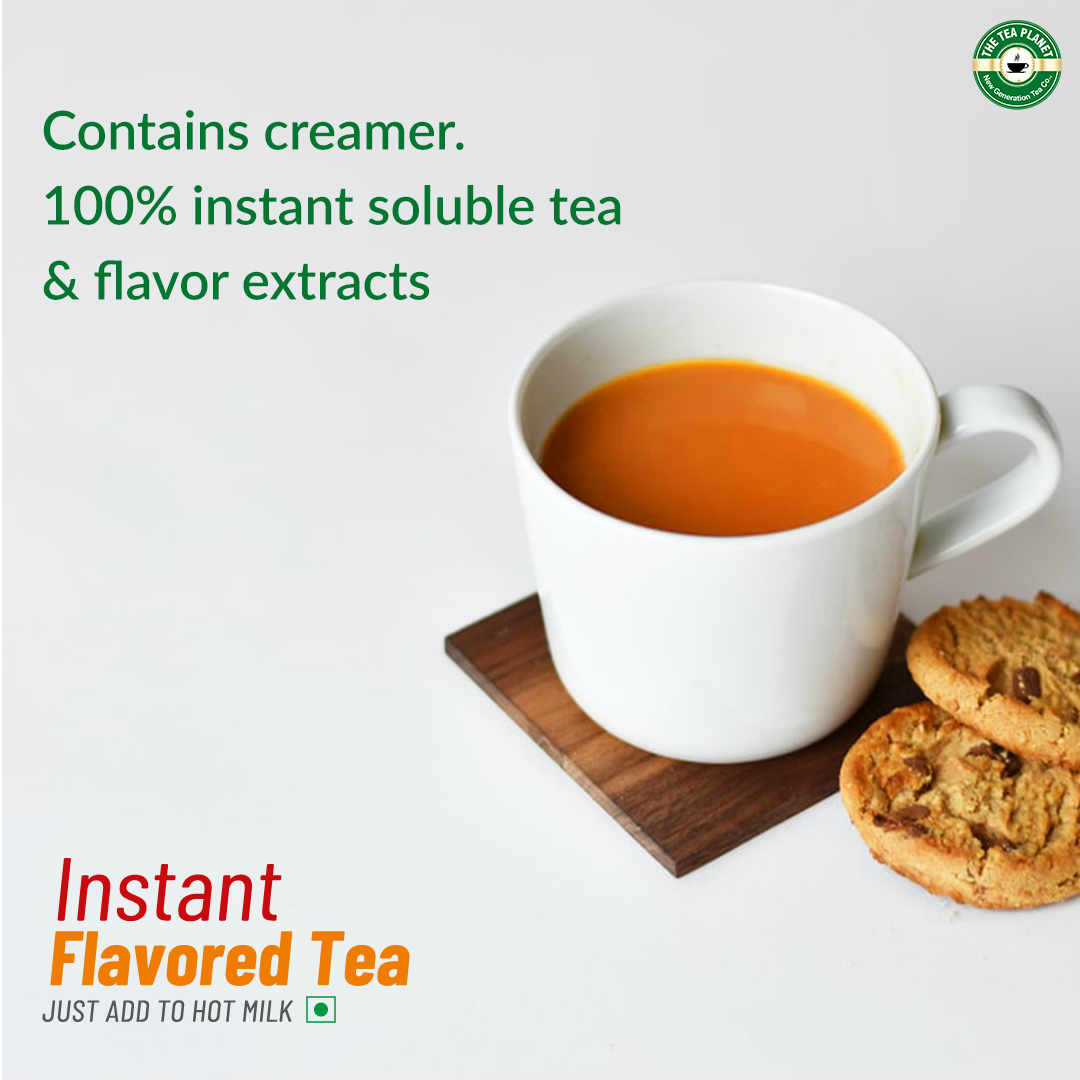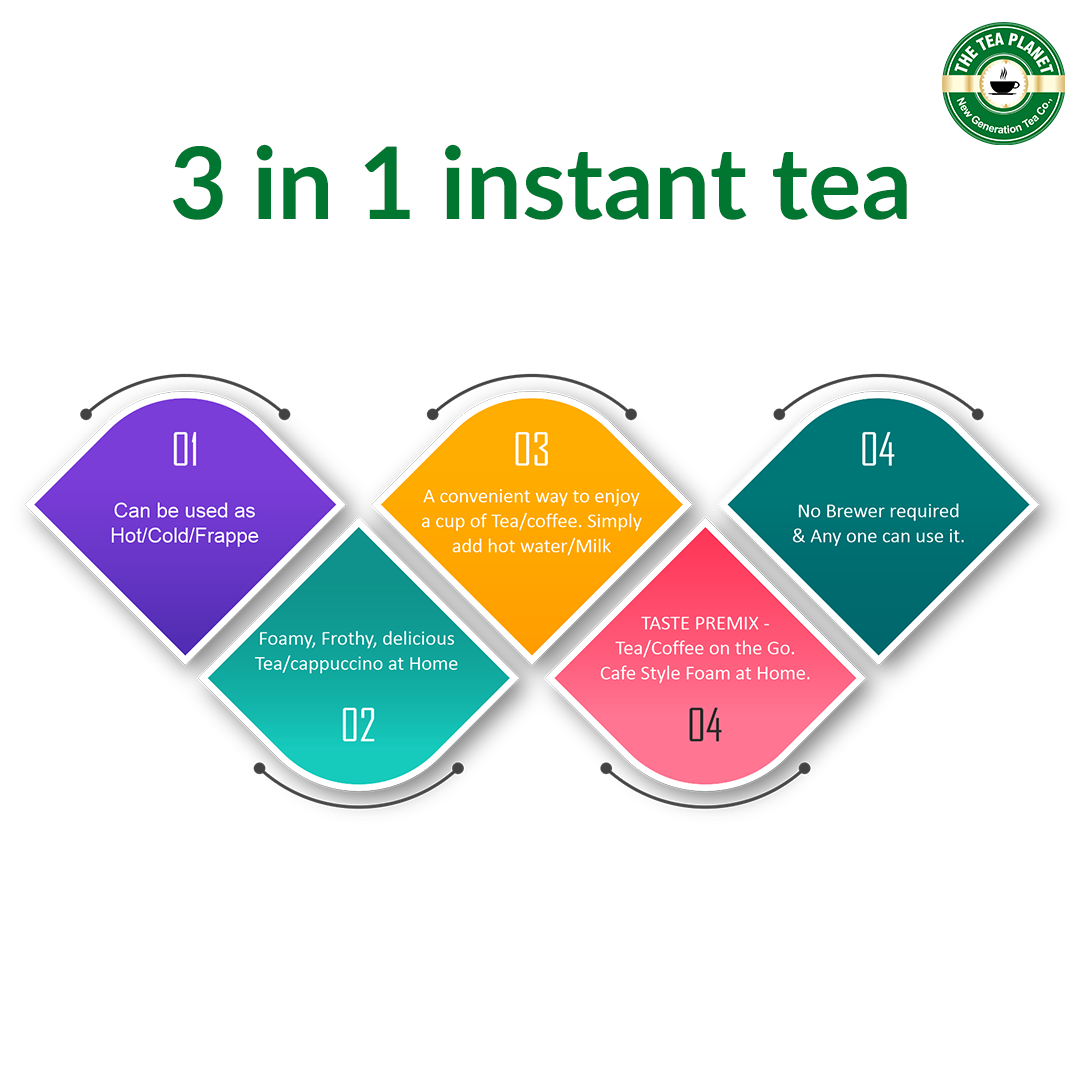 Caramel Chai Premix (3 in 1) - 250 gms
A sweet malt flavor, tastes excellent hot or cold. Enjoy this scrumptious sip of healthy caramel tea. Buy online the best quality caramel flavored chai premixes at best price only at tea planet. Join us on a magical journey to discover your sip of luxury!
Ingredients: Sugar, Brown Sugar, Non-Dairy Creamer, Permitted Caramel Flavour, Skimmed milk powder, Instant Tea Powder, Anticaking Agent ( E551).
Hot Drink: Add 25 Gms To 150 ML Hot Water. Mix until Dissolved.
Cold Drink: Add 40 Gms To 100 ML Normal Water or Milk in a Blender Mix, Add Sweetener to taste, 2 Scoops of Condensed Milk and Blend it in a blender for desired consistency.
Adjust water/Milk accordingly.
***Enjoy Your Hot / Cold Drink or Instant Chai
Serving Size:150 ML Hot Drink
Cold Drink : 300 ML
- Seal the bag after opening.
- Avoid excessive heat or moisture.
- Avoid constant exposure to light.
- Avoid Cross Contamination.
*** PROPRIETARY FOOD