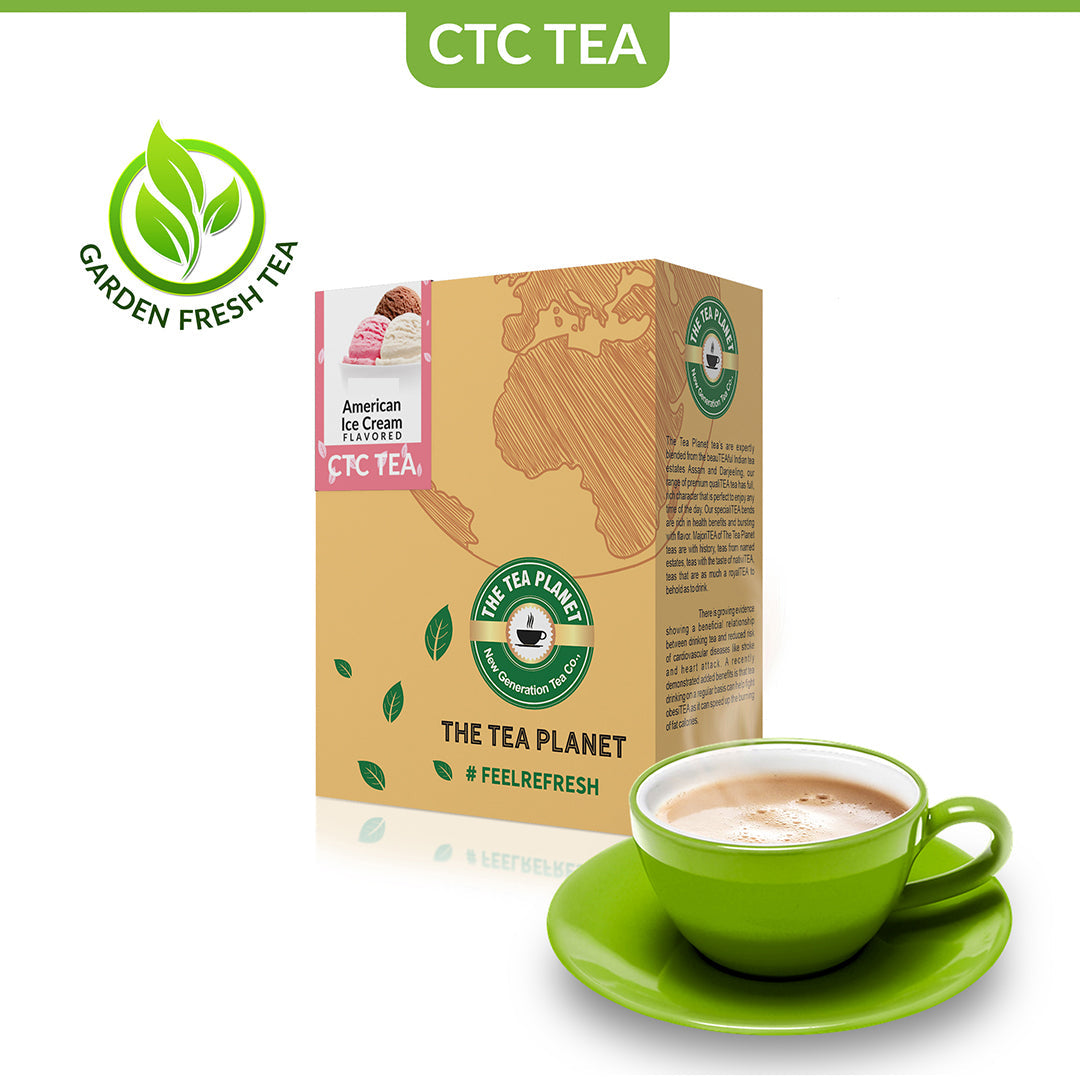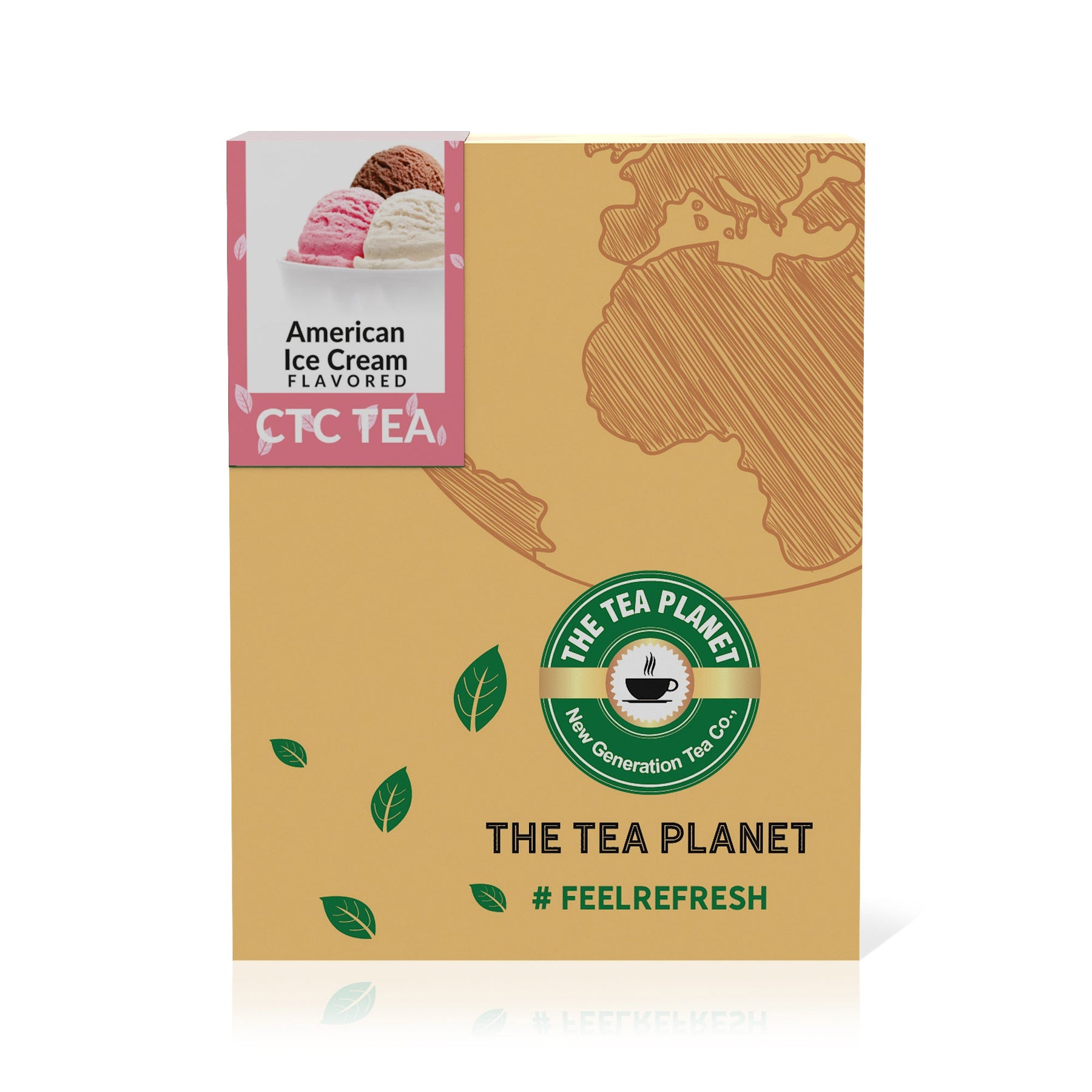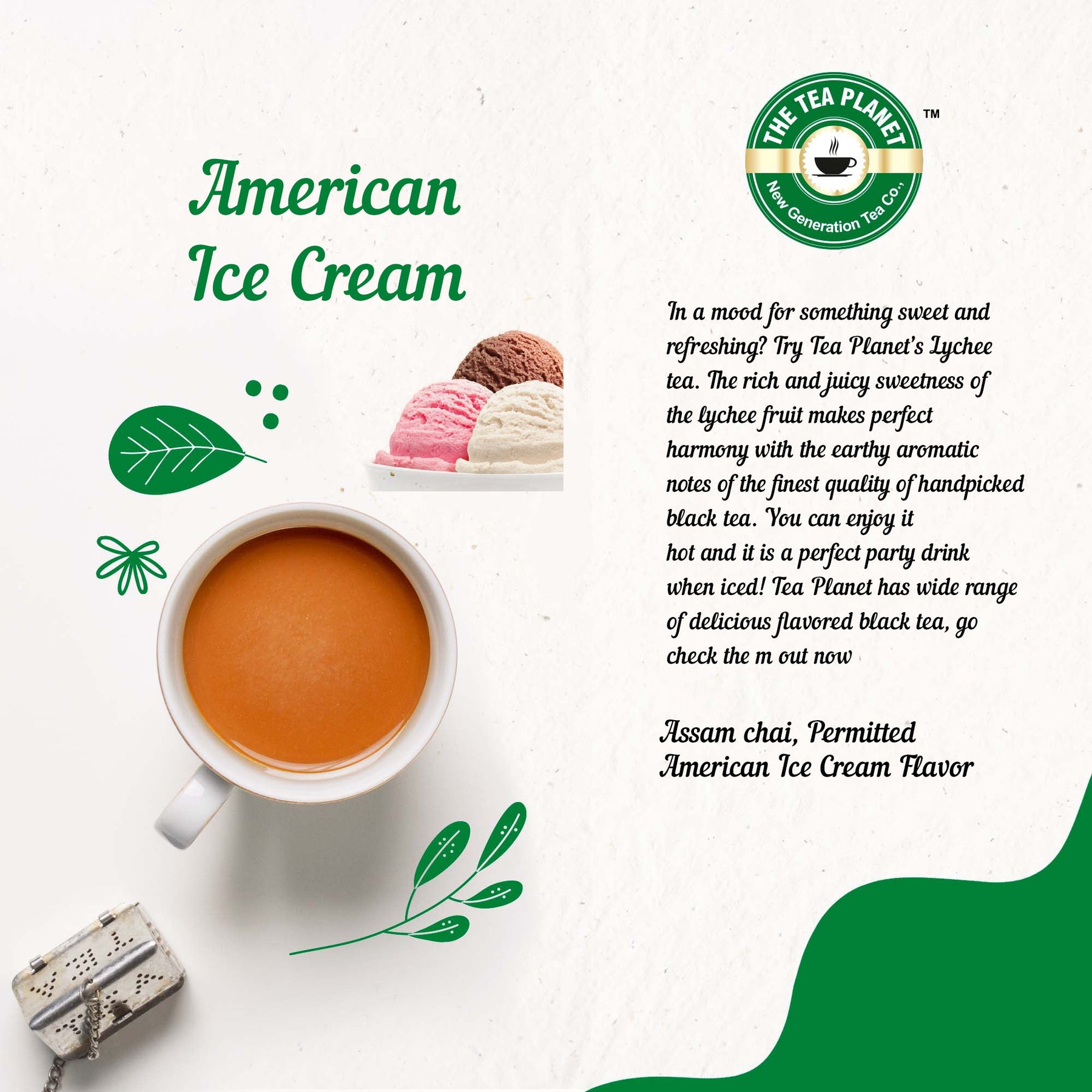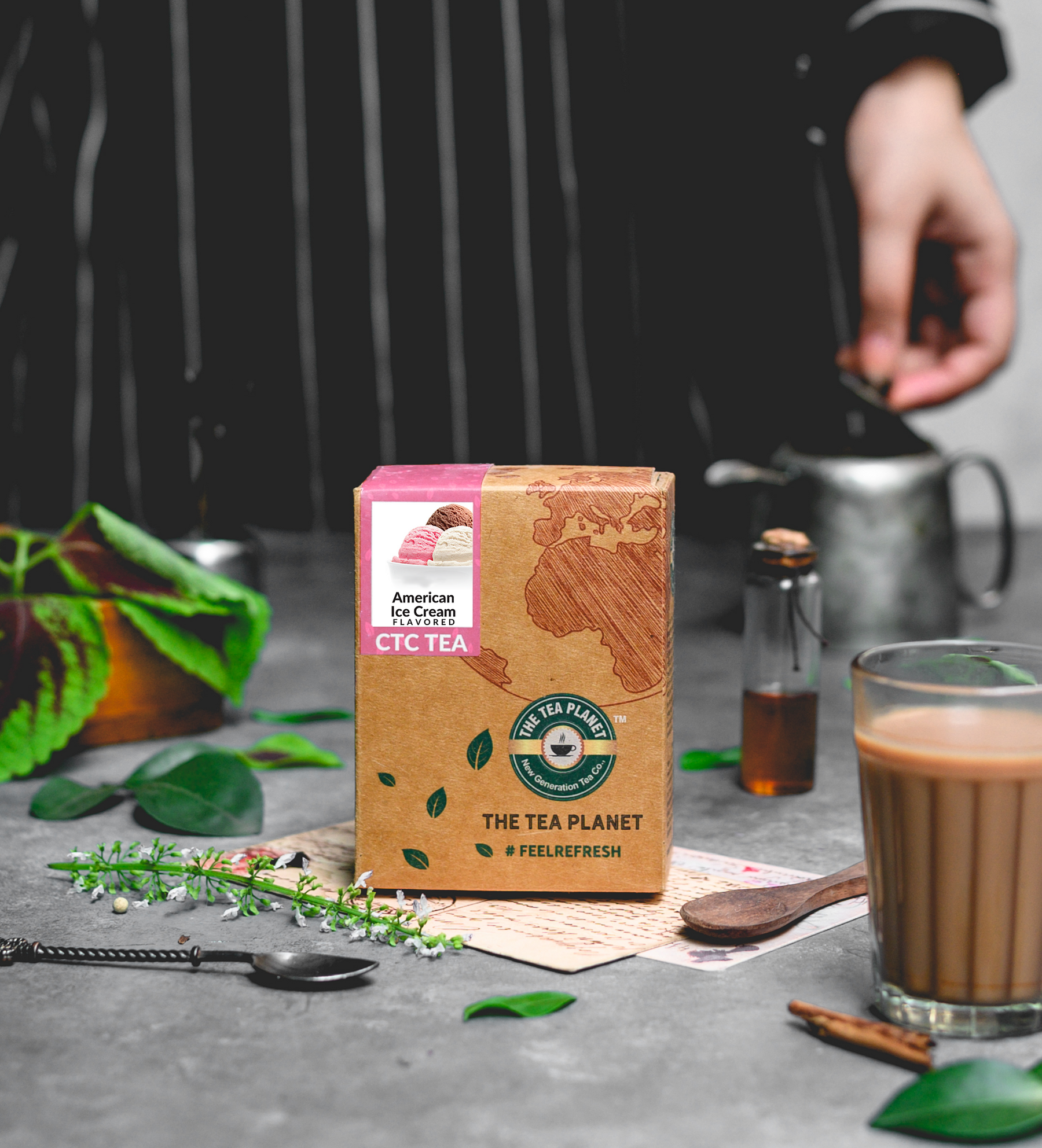 American Ice Cream Flavor CTC Tea
Enjoy the sweet and tart tea that reminds you of your favorite dessert. The Tea Planet's American Ice Cream chai is the delightful blend of natural Assam chai and the tangy American ice cream flavour.The delicious chocolaty notes just bring your taste-buds to life. This is a perfect companion for a savory evening snack!
• Delicious 100% real mango flavor.
• Fragrant spice blend.
• Full-bodied black tea straight from the tea estates.
• Unique freshness retaining, air-tight packaging.

Ingredients : Assam chai & Permitted American Ice Cream Flavor.

Product Type : Tea Powder
Tea Hot Drink : Add 6 Gms of Tea Powder to 50 ML of Boiling Water, add Sugar, Add 120 ML Milk and then Boil for 3-5 Minutes.

Serving Size : 150 ML

Serves : 160-170 Cups.
- Seal the bag after opening.
- Avoid excessive heat or moisture.
- Avoid constant exposure to light.
- Avoid Cross Contamination.
*** PROPRIETARY FOOD